I wasn't planning to write this post but it occured to me that these pictures are the ones that we look back at and have a giggle about, the posts that I will get up to show the grandchildren.
World Book Day is a big deal in our house, in fact it has been possibly the highlight of my girls year so far.
Meme has known exactly who she wanted to go as for about 6 months – she has been busy reading Harry Potter and so naturally wanted to dress up as Hermione, which is actually the perfect character for her. We bought the Harry Potter costume and with her hair out she looked really good.
Harri was a little more indecisive I actually thought she would choose a princess character like Meme did in reception or even Sophie from the BFG but in the end she chose Alice in Wonderland (which we luckily already had the costume for) and she looked just like her with her blonde hair and sweet face.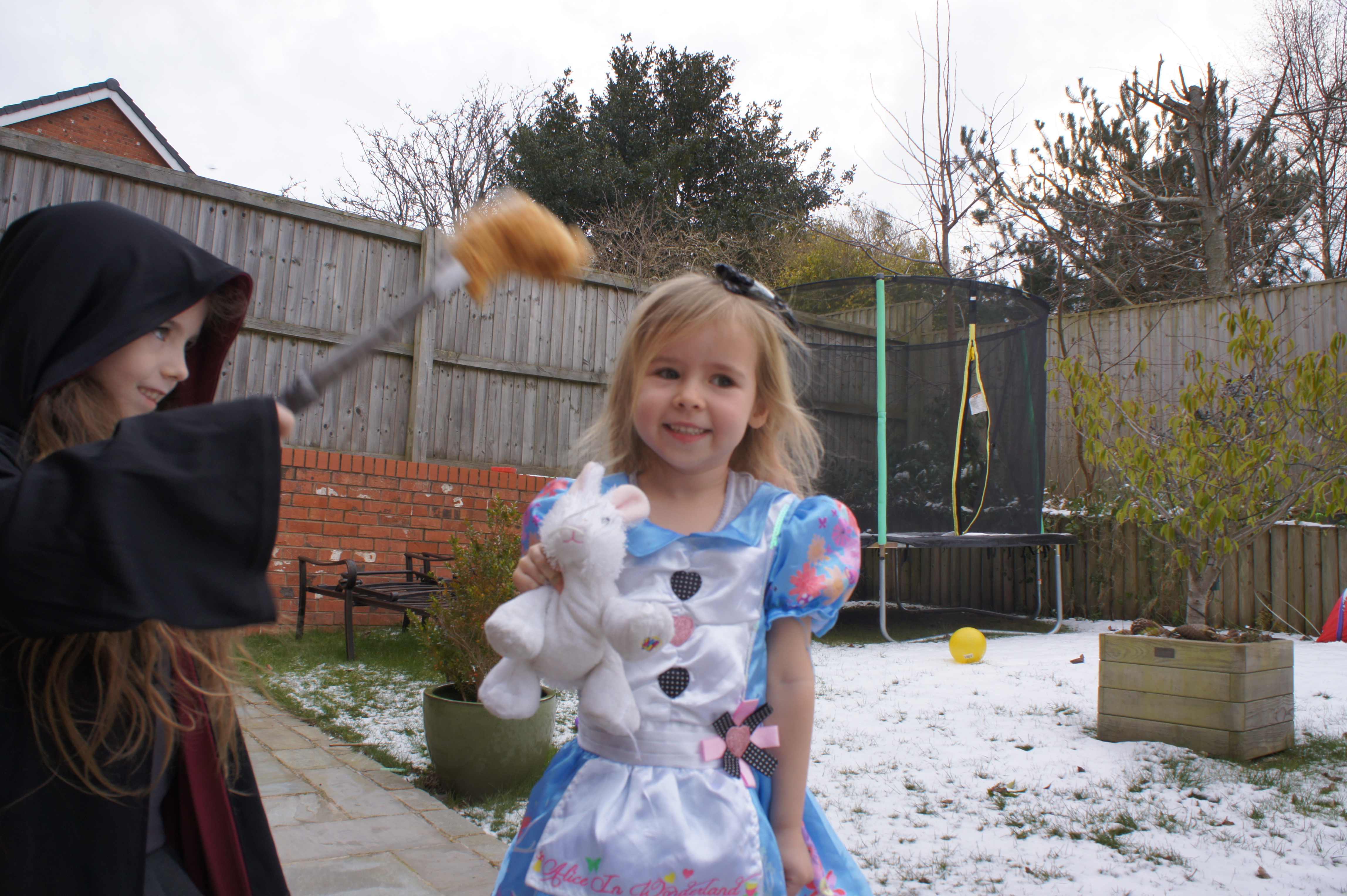 They were so excited and  had a great day – it was so lovely to see how much effort everyone had made. They are already deliberating what to go as next year!