New York is without doubt my favourite place to go. I have been multiple times and I would go again tomorrow if I could. It is the most wonderful place on Earth. When I say this people always ask why The answer is that I don't know why. There is just something so special about New York, it is hard to describe. Yet if you have been you will completely understand. New York is electric, the atmosphere is buzzing. No matter what time of the day (or night) New York is alive. There is always so much going on and so much to do and see in New York.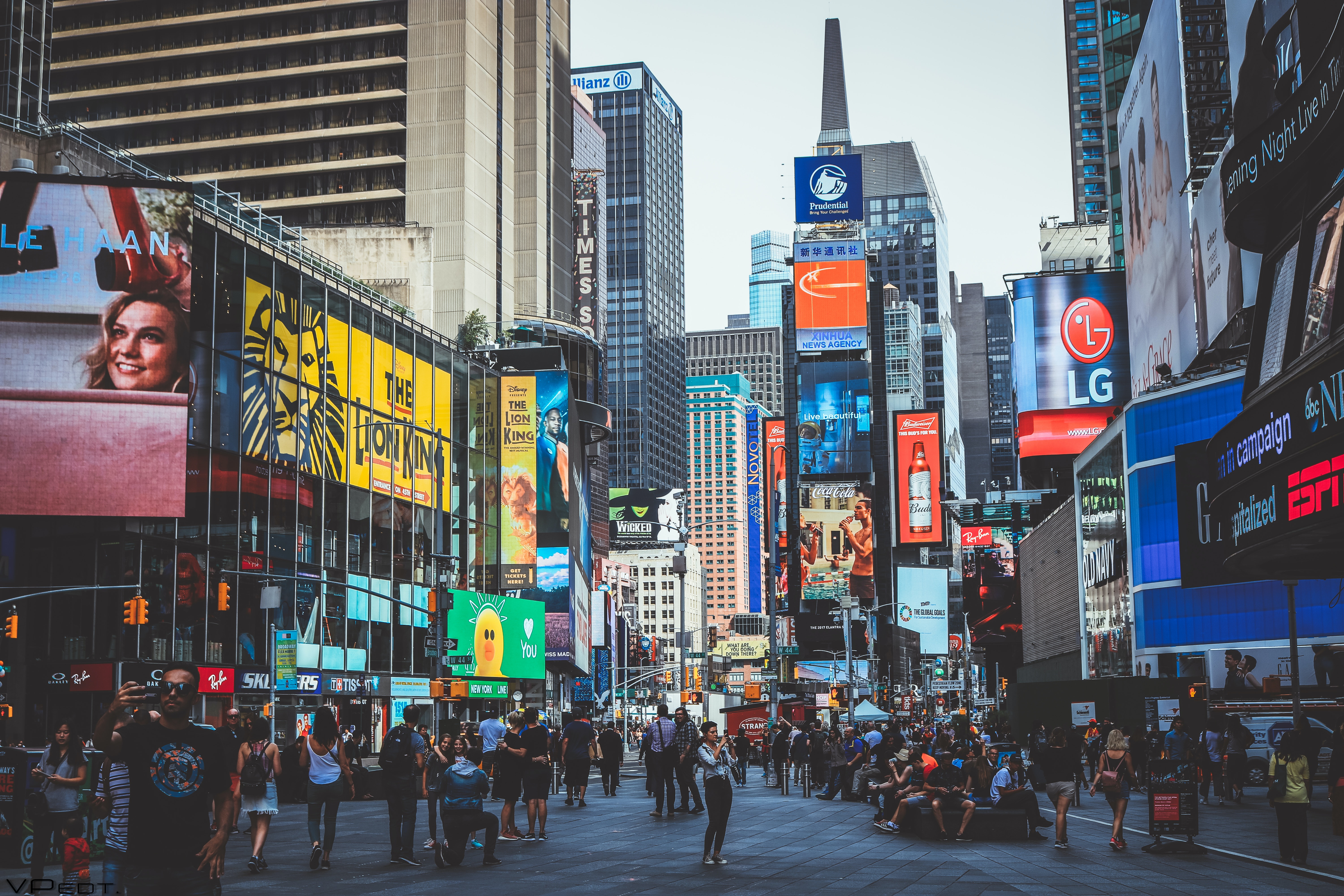 Here are a few of my favourite New York attractions and places to see when visiting New York.
Central Park
Central Park is the most wonderful place to explore. I have always visited New York in the Winter months and have had the opportunity to go ice skating in Central Park which I have fond memories of. It is freezing in New York in Winter but it kind of adds to the experience of it. You can take a horse ridden carriage around New York (which I know isn't for everyone) which is magical. Wrapped up warm in a blanket provided to you, we were shown all the parts of Central Park that have been in famous movies which was lots of fun. I can imagine Central Park being beautiful all year around, I would especially like to visit it in Autumn.
Empire State Building
if you are visiting New York then you obviously have to visit the iconic Empire State Building. The Empire State is one of the 5 tallest building in New York. Built in 1930 it is also one of the oldest. There are 1872 steps to the 102nd floor observatory, and if I remember correctly you have to take 2 elevators to get there. However the views are without a doubt worth it, they are breathtaking. The Empire State always reminds me of one of my favourite films 'Sleepless in Seattle' which I always have to rewatch after a visit to New York.
A Boat Ride to See The Statue of Liberty.
Similar to The Empire State, a ferry ride to The Statue of Liberty is a New York must. Nothing says New York quite like The Statue of Liberty. I took a ferry trip to Liberty island which was so good and we managed to get some amazing pictures. You can also explore Tour the grounds of Liberty Island if you want to spend a little more time exploring and learning more about its history.
See a Musical in Times Square
I have always wanted to see a musical in Broadway Times Square. Times Square is such a buzz of activity, full of life and excitement. There is lots of theatre so lots of opportunity to find a musical to suit you. I went to see The Lion King followed by a meal and cocktails in Times Square and it was wonderful, a true New York experience.
New York Shopping.
If you are visiting New York, then you must sample the New York shops. 5th Avenue is fabulous and the Designer shops are definitely worth visiting even if you cant afford anything! If you are in New York at Christmas the shops decorations are a must see, so extravagant and creative. Visit the famous New York shops, Bloomingdales and Macy's – buy yourself a infamous 'Little Brown Bag'.  Explore the wonder of Tiffanys (there is a more affordable jewellery upstairs which is where we headed!) and make sure you experience the magic of FAO Schwarz, the most amazing toy shop in the city!
So if you are deliberating about visiting New York then I hope this blog post has helped convince you to go. There's no place quite like it!