I am so stranger to paint sticks. I have been using them for years and I honestly would never go back to using normal paint. Such great products to get your children painting, writing and creating.
Why use paint sticks?
They are so easy to use. Just remove the lid, give them a little twist and you are good to go. There is no mess and you can use paint pop sticks on so many items including  paper, whiteboard, canvas, wood and even glass! Before I discovered paint sticks, painting was such a huge deal. Covering the table, finding paintbrushes, and of course the cleaning up afterwards. Painting was a treat, an activity we would do now and again. Now when they want to paint I pull out the paint sticks which they love. We now paint most days which I love because it is so good for them top show their creative side. It also keeps my children off screens which now the weather is getting a bit cooler is getting harder and harder.
Paint Pop Sticks Creative Station
Me and Alfie have been reviewing the paint pop sticks creative station which would make a perfect gift for Christmas. Priced at £24.99 the creative station includes:
1x Creation Station, 6x Paint Pop Sticks, 10x A4 sheets of paper, 1x Wipe-clean duster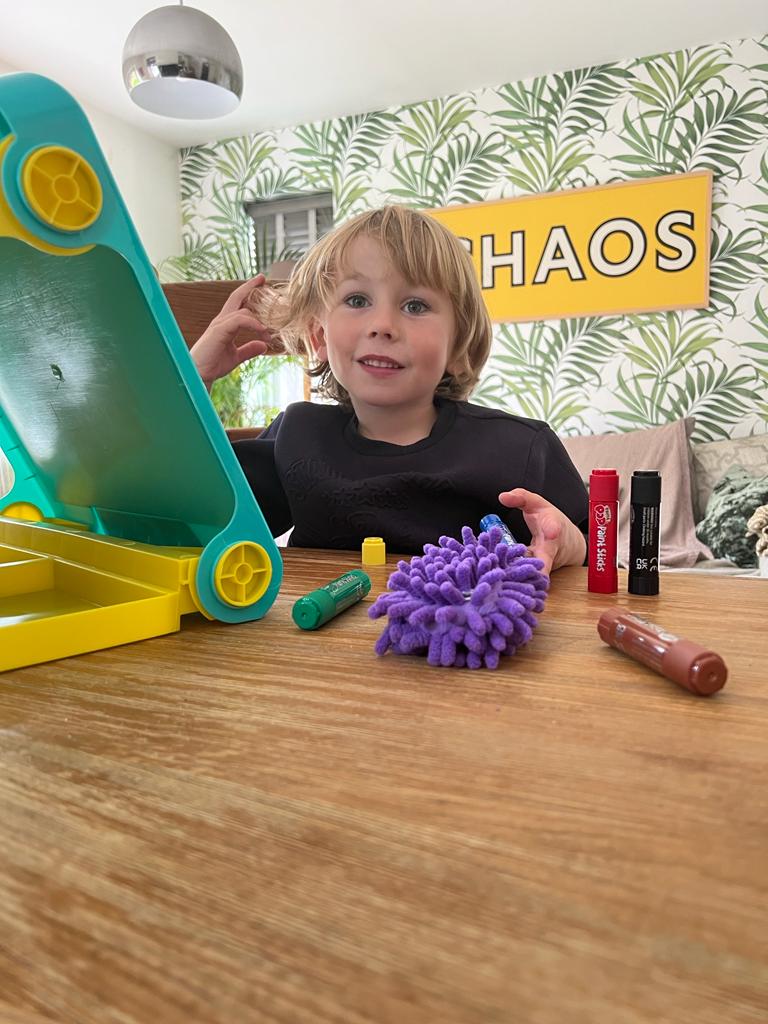 The creative station is double sided. One one side there are clips at the top to hold a piece of A4 people and the other side is a white board. I love this because I am forgetting to replace paper once we run out. The white board enables the creative station to be used all the time. Also with the creative station being double sided it allows Alfie and his Sister Harriet to play with it at the same time, which is always fun.
I think however the best part of the creative station is that once your child has finished playing with it then it fold up nicely and is also portable so they can carry it around with them.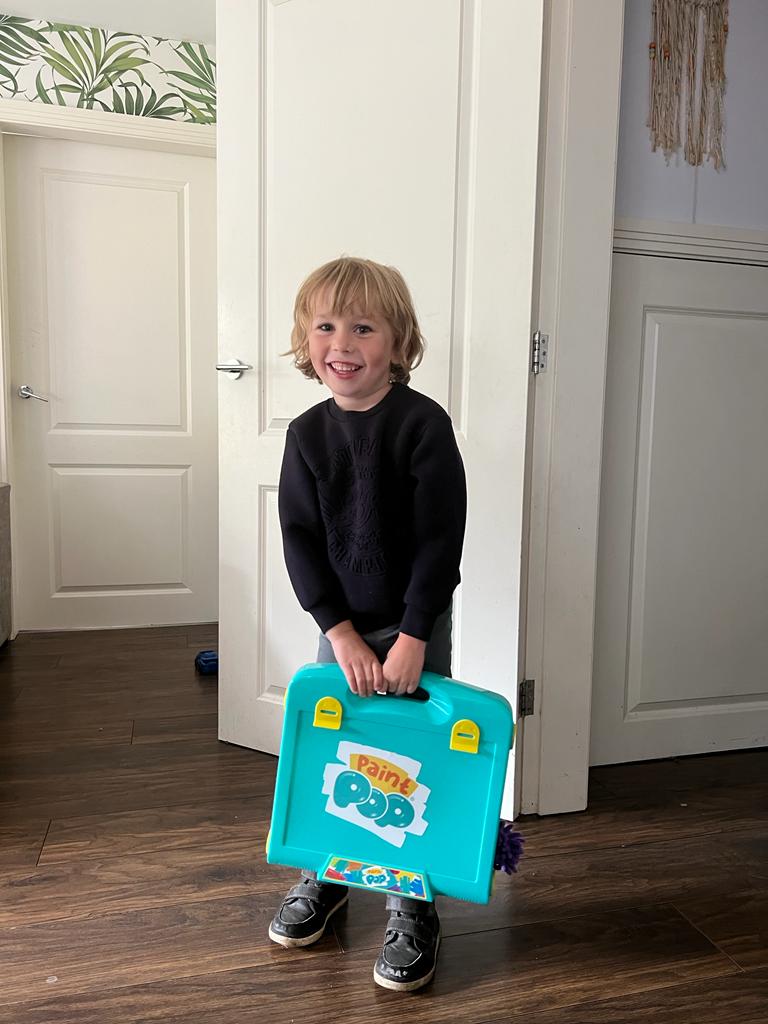 It is a great little way of encouraging your children to paint and write.
The Creative Station is for ages 3+ and is available now from Smyths Toys
This is a review post (advertisement)