AD/Sponsored Post 
Scroll down to find out how you can book a completely FREE online maths session for your child.
Amelia has been recently having some online maths tuition lessons. It has been such a crazy time for our Children and their education. Whilst I am a firm believer that they will catch up.  And in this really tough year I am a lot more concerned about their mental health wellbeing.  I am also conscious that it is an important year for my eldest daughter.
In September she will sit an 11plus exam that will determine what high school she will attend. She works so hard and I wouldn't want her to miss out on attending the school that she wants to, due to missing out on so much school time over the last 15 months. Last year I went through the process of finding her a tutor. This was a lot harder than anticipated. Thanks to a school Mum I found a lovely local lady, however I know a lot of other parents aren't as lucky.
Introducing Online Maths Tuition Specialist – TuitionWorks
So when TuitionWorks got in touch and asked me to review their services I was eager to see how they rated. Especially after discovering good tutors can be hard to find. TuitionWorks offers a 1:1 online maths tuition service with specialised tutors. Maths has always been a strong subject for Meme but the last 12 months has seen her confidence dip in it. She is missing some important areas and I know she is worried about it.
Stage One – Maths Assessment
With TuitionWorks you are offered a free maths tuition 15 minute online assessment to see where your child is at with regards to their maths and also it can help determine what they need a little more help with. There is 25 multiple choice questions on this online assessment and whilst it is 15 minutes you can take as long as you need. You can also check if you got each question correct after answering it which I always think is helpful.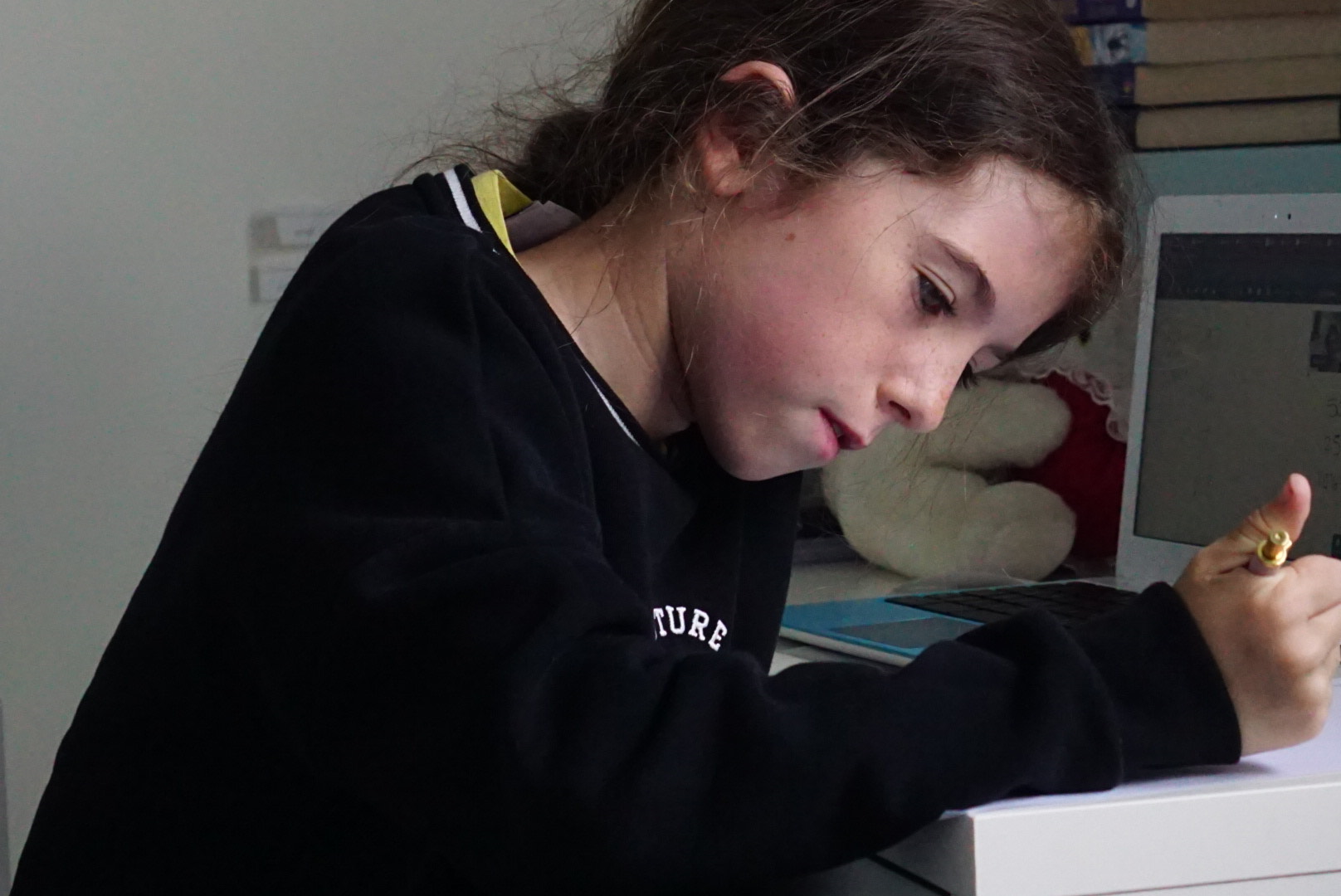 Stage Two – Meet the Tutor
You are then offered a 15 minute meet the tutor which is a day or so after your online assessment. Which gives you the opportunity to introduce yourself and chat about your interests and your thoughts on the assessment.
TuitionWorks offers 3 different tiers of tutor starting at £35 per hour. All tutors are registered teachers with in-school teaching experience.
Our tutor was a lady called Suzy and she was lovely. Amelia can be quite closed and hard to chat to but Suzy was really chatty and helped Amelia feel at ease.
Stage Three – Book your online maths tuition session.
The next stage is the one hour session. We foolishly booked our on a Friday evening after a very busy week. I could tell that Meme was tired so I wasn't sure how successful the session would be. This is something I would consider if you plan to book a tuition class.
Suzy asked us if there is anything that we would love to work on or if there is anything that Meme feels that she needs help with. I was eager for Suzy to go over percentages as this is something that Meme can struggle with.
The next hour went really fast. Susie started with the easy percentages that Meme was familiar with. She knew when Meme needs to be pushed a little further and she also knew when she needed to explain a little more. Suzy  was really encouraging and as the time passed I could see Meme relaxing more and laughing.
I wasn't sure what to expect after a hour session but I was impressed. Meme has not studied percentages in school as of yet.  Prior to the lesson Meme knew the basics. She could tell 100%, 74%,50% and 25%  of an amount. That was pretty much it. As you can see below she learned so much, more than I was expecting. Suzy managed to explain it in a simple way and it clicked for her. By the end of the session she was answering questions such as 32% of 16 and 14% of 36 which I think show amazing progress was made.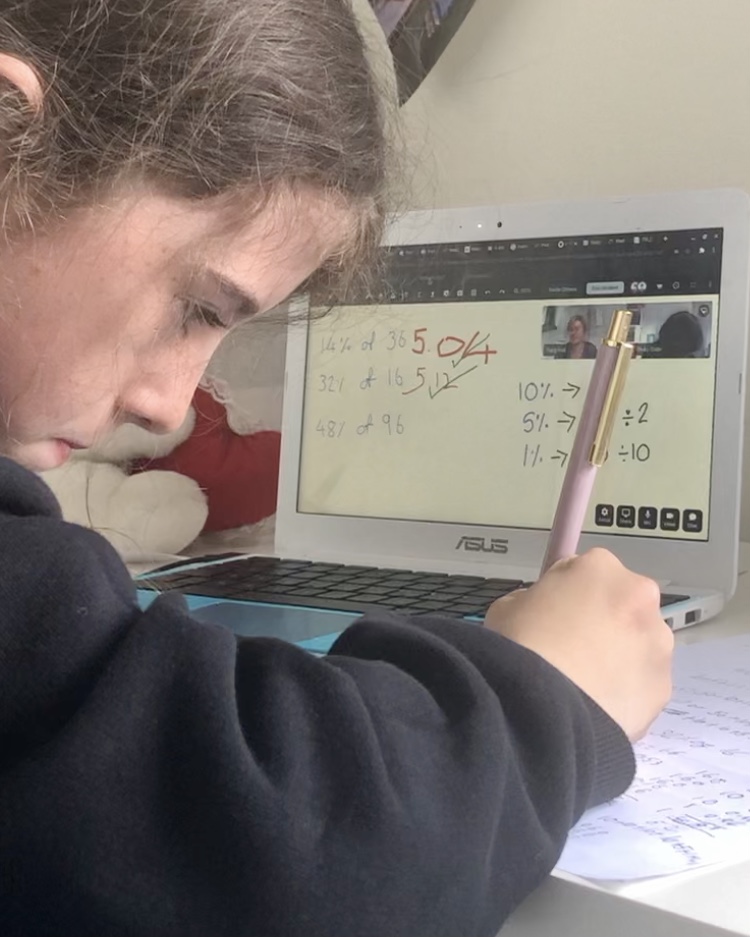 TuitionWorks can provide online maths tuition for primary school age Keystage one, up to Oxbridge admission tests. If your child is struggling with maths I would definitely recommend TuitionWorks.
TuitionWorks are also offering my followers a free maths tuition session! To redeem this offer, reference MEMEANDHARRITWFREE when you enquire. (This offer is subject to availability)