We have been sent the new colour changing light up Crystalina dolls to review this week which I knew my girls would absolutely love.
Crystalina Dolls
Crystalina dolls are magic fairies that light up and  combine the empowering energy of crystals with collectible doll play. There are 4 different dolls to collect and each character is unique.
With a little shake the Crystalina dolls light up with multi-colour aura patterns that inspire you. Each doll has 10 different auras ( 4 of which are unique to the different characters).  You can change their colours and focus their powers. The idea is that your child can choose the energy they want to harness that day depending on their mood or if there is something happening that they feel they need a little more confidence or help with.
With the doll you also receive an amulet that you can wear around your neck.  The amulet focus the power of single crystal colours. You can change the colours easily by pressing the amulet button to cycle through the 10 different auras. You can share your doll's multi-colour aura to your amulet, by holding them close together and shaking the doll.
Crystalina – Rose Quartz and Turquoise
We recieved the Rose Quartz and the Turqoise fairy doll. The rose quartz fairy with long pink hair and whose super power is to inspire love and kindness this was a perfect choice for my kindest little girl Harriet. Her 4 unique auras are Make a friend, Protect your family, Heal a broken heart and Find true love. Pink Quartz came with her own moon stand, amulet that you can wear and a pink heart hair accessory.
Whilst the turqouise fairy doll has green hair a turquoise dress and its super power is healing. Turquoise also came with her own moon stand, amulet that you can wear and a blue butterfly hair accessory.
When 2 fairies meet they automatically unlock a hidden aura. The dolls will communicate with light and the display a new aura. We discovered when Rose Quartz and Turquoise meet their hidden aura is to 'let go of bad feelings'.
My girls spent a while sitting together, trying out the different auras and connecting the dolls. It was a lovely bonding experience.
Our thoughts on Crystalina Dolls.
We loved these dolls so much. I am a  huge advocate of positive thinking.  I encourage my children to write their feelings down in a positivity journal each night. The difference in my children's mood when they have a positive outlook is huge.
My eldest who doesn't really play with dolls really loved this product. She is currently about to take some entrance exams to help determine her secondary school and so we chose the 'Be brave and confident' energy to help her feel less stressed and more positive. She also plans to wear the amulet on the day of the exam. Just believing in this little bit of magic has gave her such a boost which is so lovely to see. Self belief is so important and I feel that these dolls really help to boost confidence. Crystalina are definitely more than just dolls. I can't recommend these enough for even older children who maybe don't play with dolls or fairies anymore.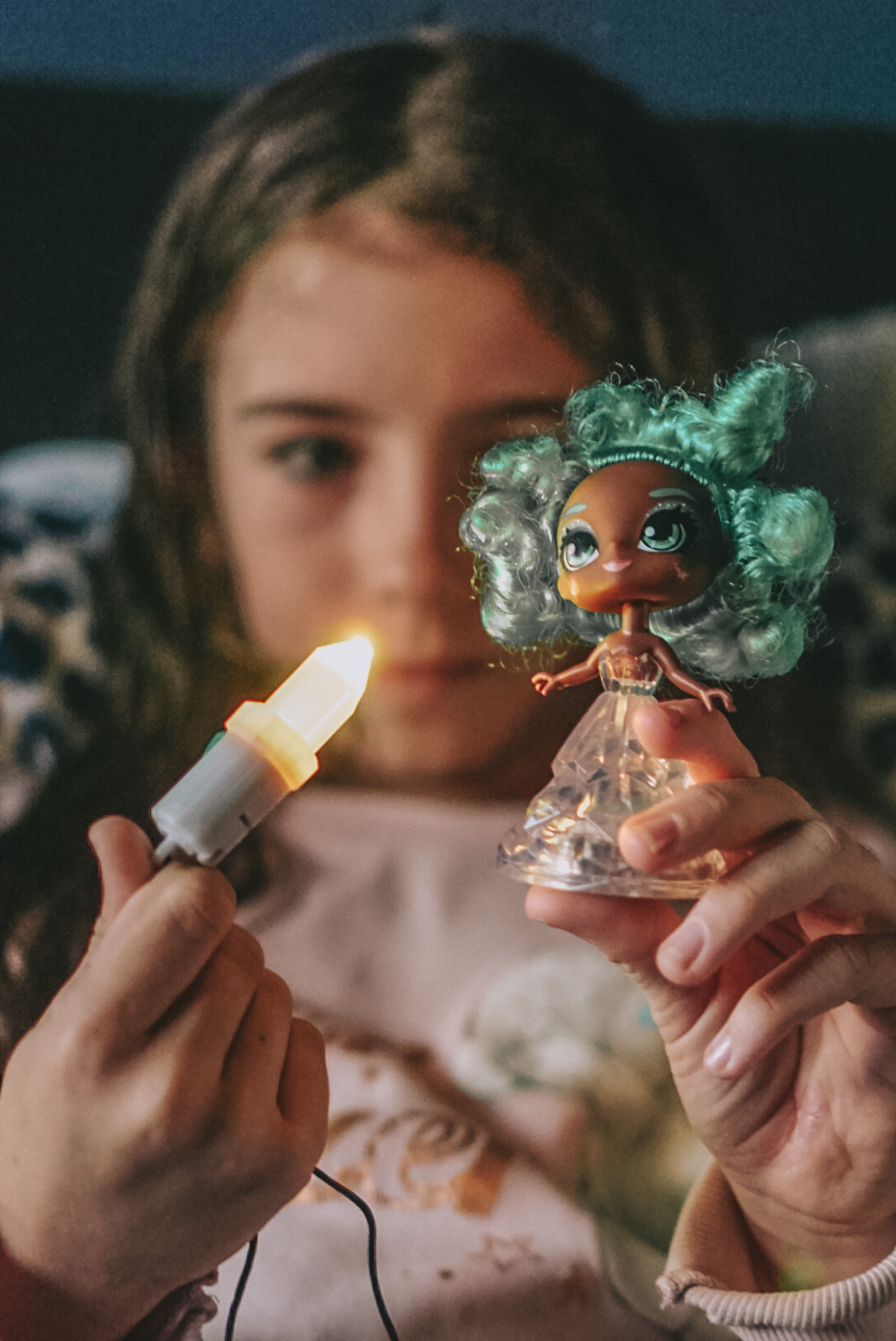 We have been sent two Crystalina Dolls in exchange for a honest review.