We have recently had the opportunity to review some Be My Bear products much to my girls excitement. It is a company I have never heard of before but it is a similar concept to Build a Bear were you can make your own teddy However from the comfort of your own home and without the price tag!
Be My Bear Products
The products range in price and there is lots to choose from. Both my girls chose a 16 inch travel teddy which includes a little passport. We go on lots of adventures so they loved the idea that their new friend could come along. After studying all of the products my girls each chose one. Harri loves pigs so it was no surprise when she chose the Percy Pig and Meme chose the peaches puppy.
Accessories
There is also lots of outfits and accessories to choose from. Of course my girls had to buy a little outfit for their new friends. My little angel Harri chose the Angel costume and Meme went with a funky Love Summer 2 piece.  The only point I would make is that you can buy the teddies in different sizes so just ensure that you choose the right size outfit to match the teddy.
A few days later our package arrived. Inside we found the travel ted skin, stuffing, a wish upon a star charm,  birth certificate, deluxe carry box and a teddy bear passport.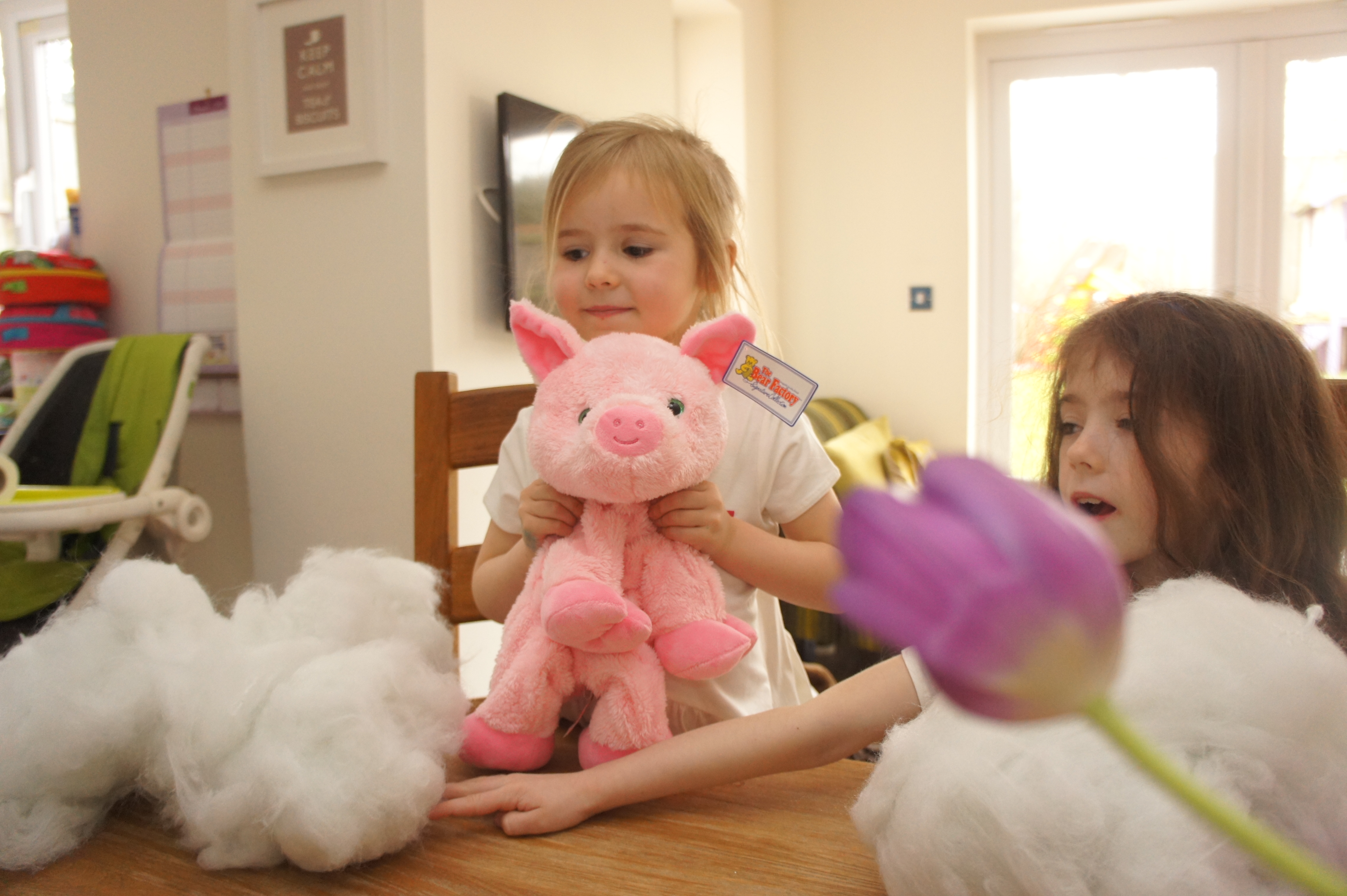 The girls were very eager to get started making their teddy. Each skin had a velco strip enabling the girls to open the teddy easily and start filling it with the stuffing. I loved that they could do this task independently.I find with a lot of crafts I usually have to sit with the girls to help them and as much as I obviously love being with them it was perfect that I could get a few little chores done as they played. Harri who is four was so proud of herself for managing to stuff it on her own. She also remembered to add the wish upon a star token.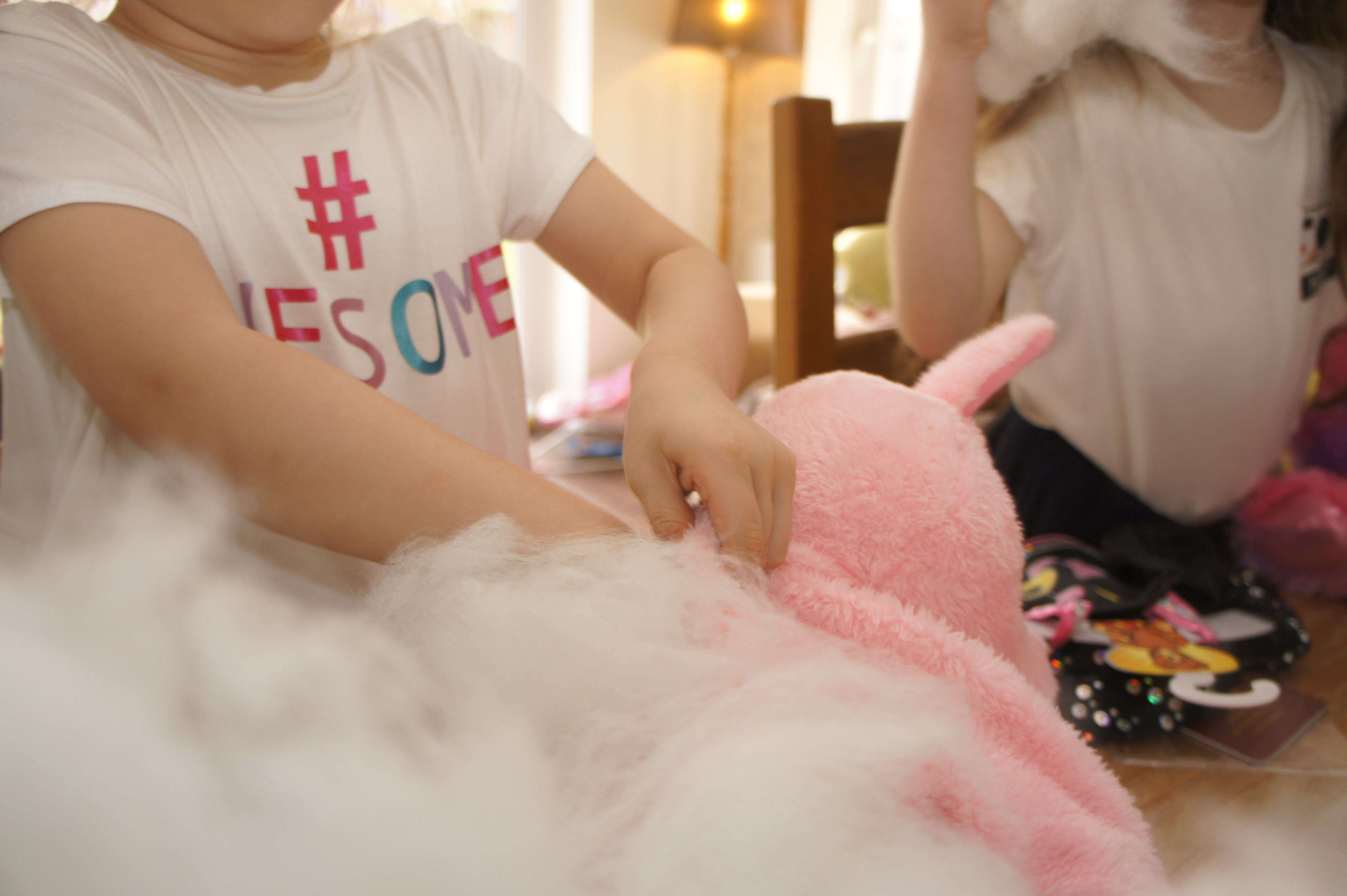 Both girls both dressed their teddies up in the chosen outfit. Completed the new passports and spent the morning playing airports with them. 2 little teddies and 2 big imaginations all together created a whole day of fun and magic.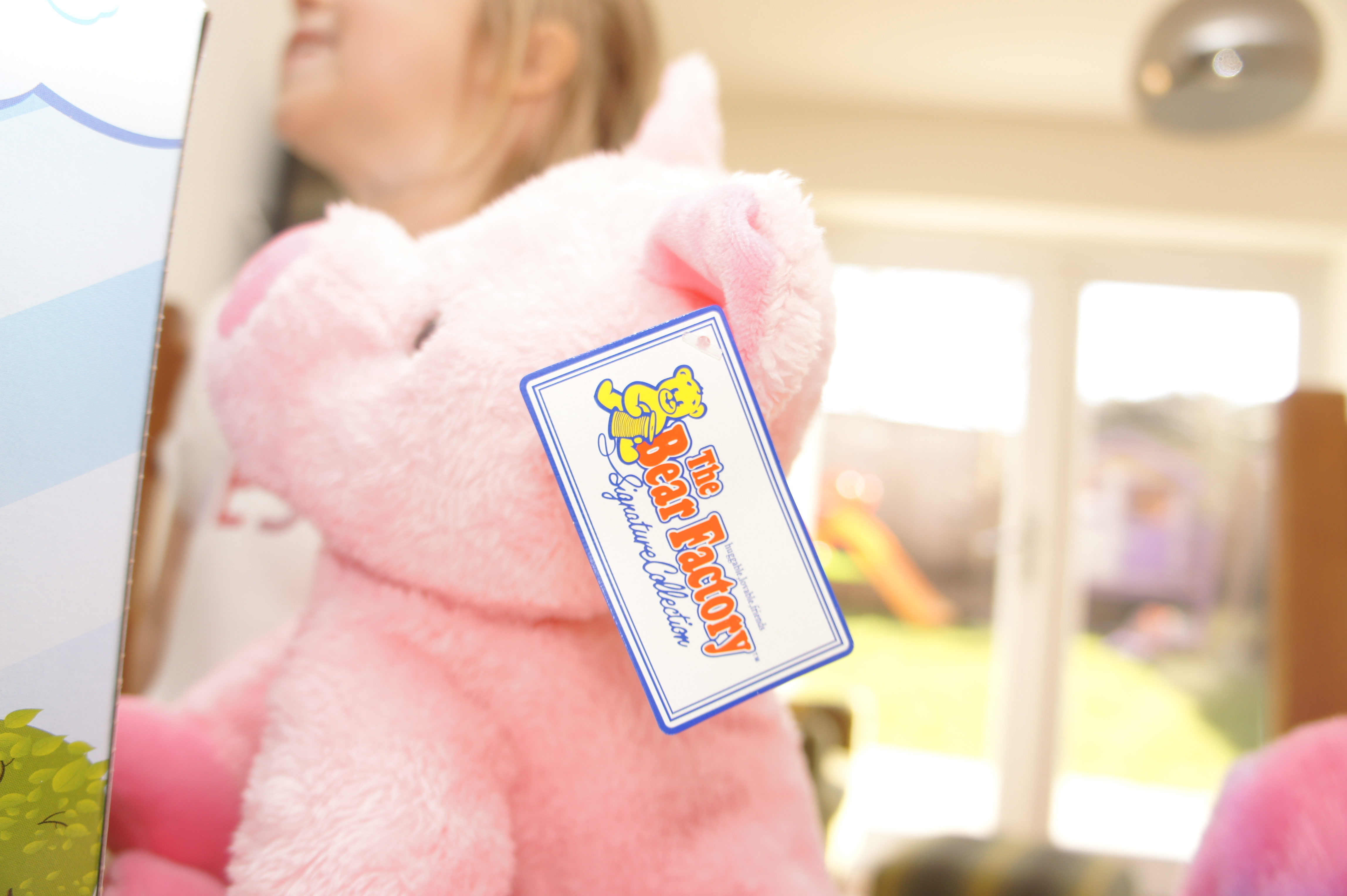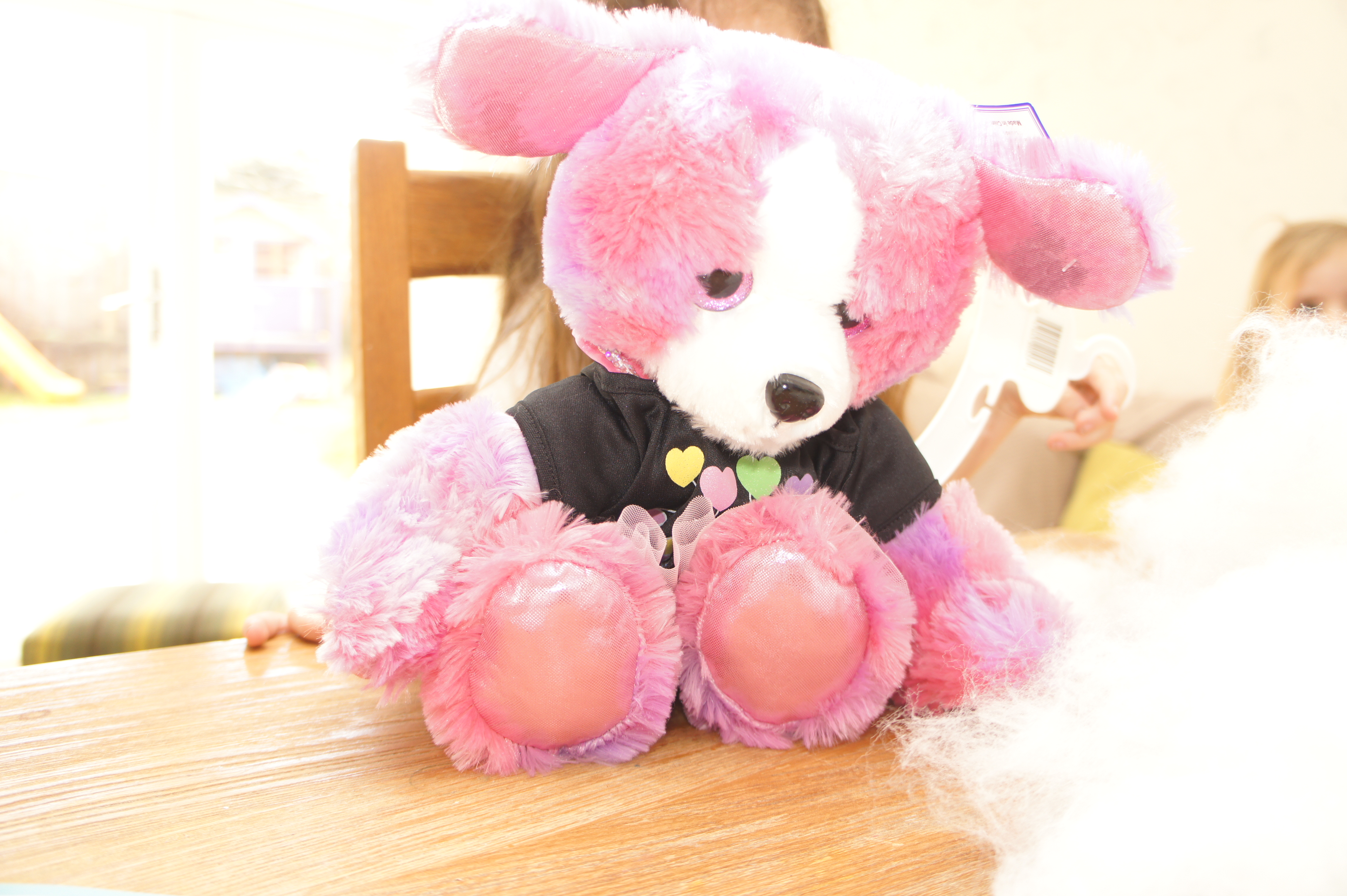 I want to add the the quality of the Be My Bear products is amazing. I would definitely recommend them as my girls loved getting creative and making some new little friends. I was really impressed with the prices and my girls are already starting to save up for a new outfit for them.
We were sent these products in exchange for a honest review.