Halloween is huge now. Long gone are the black bin bags as a witch costume and a quick game of duck apple. Now it's this huge celebration where you can buy ready made costumes. Decorate your home and experience all kind of spooky activities! It is my girl's favourite time of the year (Yes! They say it is better than Christmas!!)
Halloween at Carden Park
This year we had the opportunity to experience the Jeepers Creepers event at Carden Park. We have never experienced a Halloween event. With the enthusiasm that my girls have for this time of year, I knew they would love it!!
The experience involves a night ride through the spooky woods in a Jeep. So we left Alfie with his grandparents and off we went to see what it is all about. Although we don't live far from Carden Park it is a place I have never visited before. It is so much more than just a hotel and spa and I was pleasantly surprised with what they had to offer. They have all kinds going on there including a play park, crazy golf, a zip wire, and so many more activities.
Introducing Jeepers Creepers
On arrival we are given instructions to go to the games room to wait for our turn. This room is amazing (and you can pay to use it which I think is a great idea for those winter rainy days), decorated with spooky lights and skeletons to add to the theme of the night. There are couches and a warming fire with a bar to have some hot chocolate and relax. Games scattered around the room include table tennis, a pool table and air hockey. It is such a lovely space and we have some memorable family time, playing and chatting until it was our turn to go into the woods!
The good thing about this experience is that it is catered to your needs. If you have little ones they can tone it down a little. If you have teenagers who love a thrill they can make it super scary.
I won't go into any more detail about the Jeep ride because I don't want to spoil the surprise I will say it was brilliant!! Harri who is 5 years old was a little nervous but Meme who is 8 loved it and wanted to do it again!
So yes, our first Halloween adventure and it was really really good, definitely recommended. This event is running at Carden Park for £10. This includes the spooky Jeep ride around the woods, hot chocolate, treats and games room activities. Available between 24th – 31st October 6pm – 10:00pm. Are you brave enough?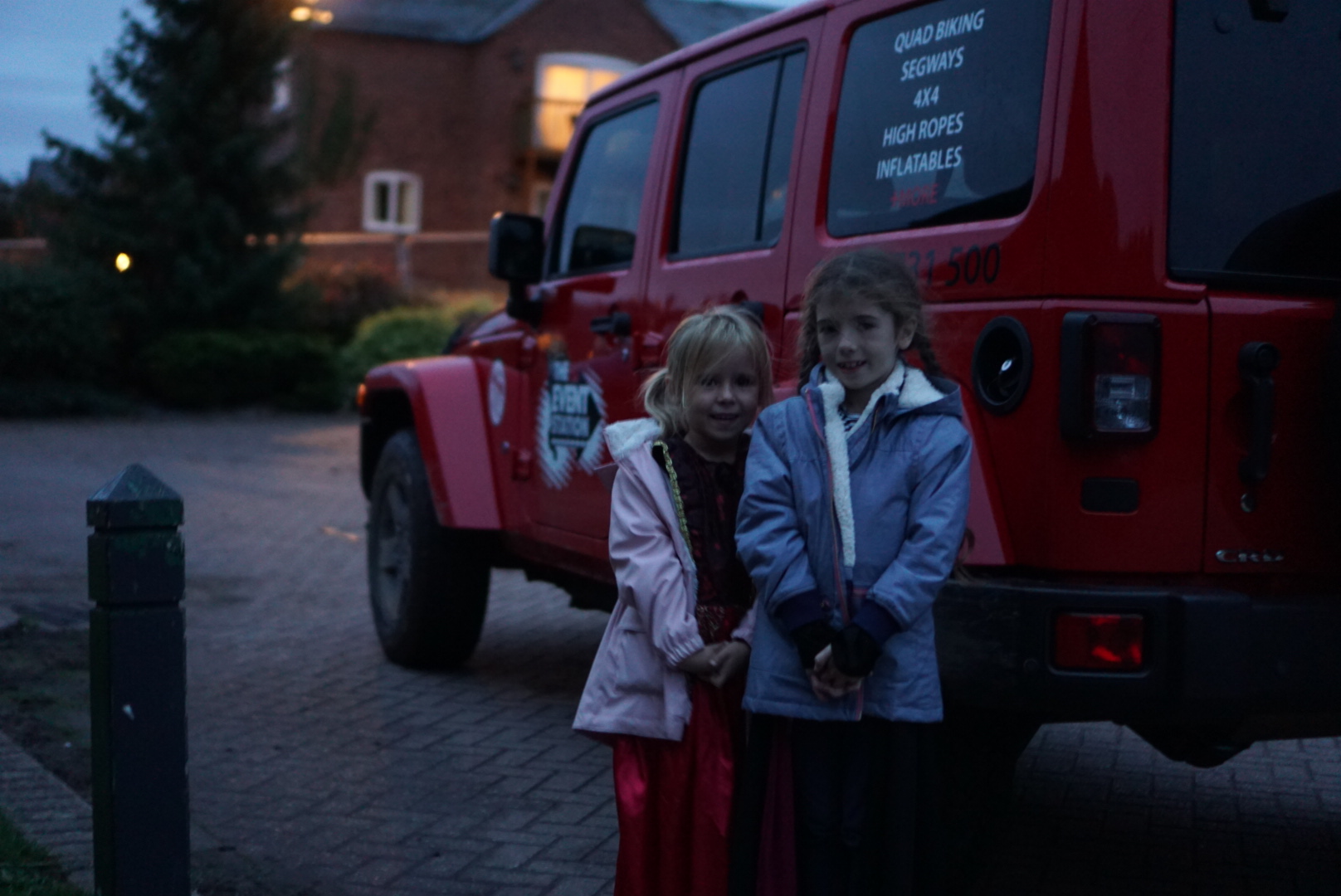 We have received tickets to this event in exchange for a honest review.