Father's day is fast approaching. We are busy trying to find the perfect Fathers Day cards for our special Man. Whilst I am the practical parent, my husband is definitely the fun one. Which is why we wanted to find the perfect card to reflect this.
Introducing Boomf personalised and extremely fun Fathers Day Cards!
Boomf have a huge range of fun and sentimental cards available. Their Fathers Day cards can be personalised so that they are completely unique. To make it even more special each card on Boomf you can choose to add extra fun options including the 'ta da' option which will have confetti fall out once you have opened it. I can just imagine my kids faces when this happens. There will be plenty of giggles.
My husband is so loved and is a great father. However I do worry that sometimes he is overshadowed by me. I am very much the main presence in our house – I am the home maker. The person who makes the day to day decisions. The one who wipes the tears away when they fall, the parent who feeds them. Listens to them read and the one who picks them up from school. When they are poorly or need something they automatically come to me. Even when my husband is there in the room – it is habit.
I feel like us Mum's sometimes get all the credit. It is easy for my children to think that I do everything because, in their eyes, I do. But what my little ones don't see is their Daddy working incredibly hard behind the scenes giving me this opportunity to be at home with them and, whilst doing so, missing all these little important milestones so I get to witness them. Who works long hours in a stressful job so we get to experience so many different adventures.
This is why it is so important that we show him as often as we can how special he is and how much he means to us.
I know he really appreciate personalised gifts and cards and Boomf make it so easy. You can order different sizes, add extras to your card. Also if you order before 2pm (Monday-Friday) then your card will be dispatched the same day.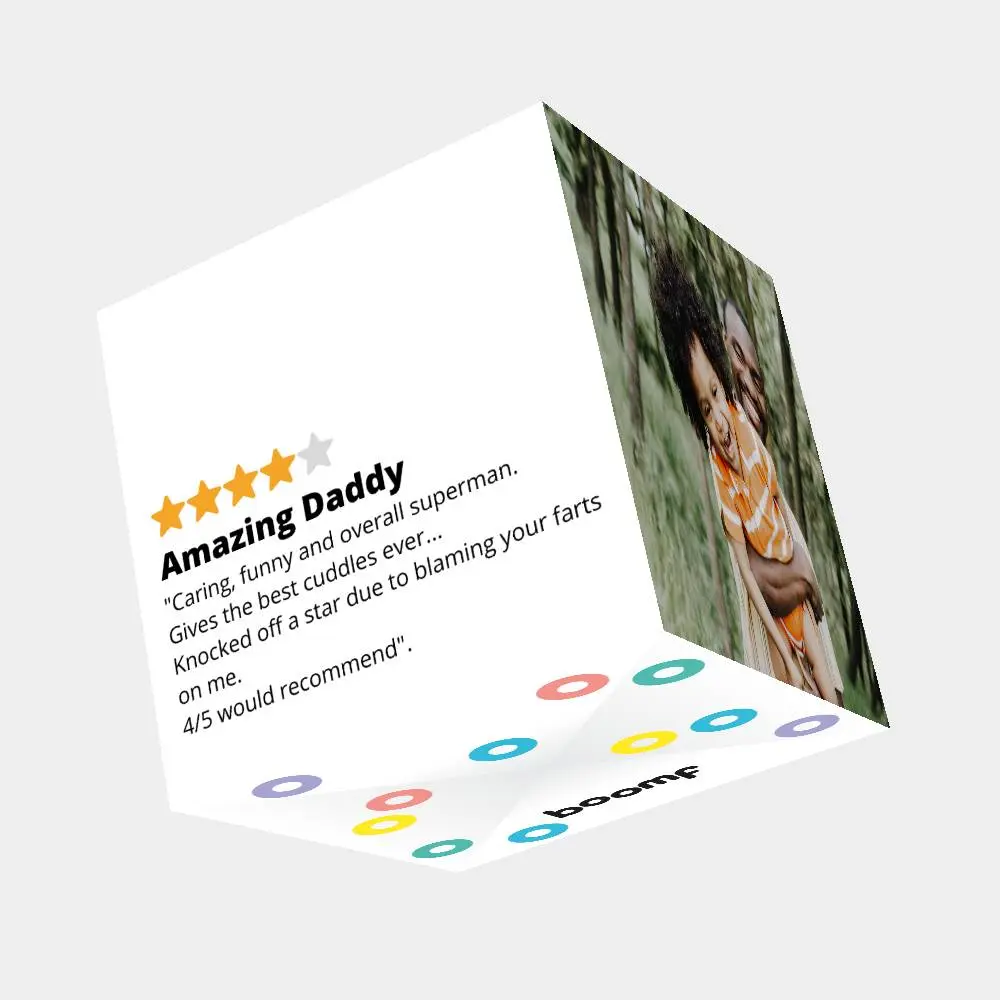 Boomf don't just specialise in Fathers Day cards, in fact you can find a card for pretty much any occasion!!
So show the Father figure in your home just how much they mean to you with a special delivery from Boomf.