We have received Hatchimals Royal Snow Ball Pixies in exchange for a honest review.
We love Hatchimals, there are so many different types to collect. I have made no secret that my girls love collectables. I love that hey are not too expensive allowing my girls to spend their pocket money on toys that they really enjoy playing with.
Different Varieties of Hatchimals
We are  lucky enough to join in with Hatchimals week of WOW. A whole week dedicated to celebrating all of the different varieties of Hatchimals. Starting with Hatchimals Colleggtibles Glitter Salon Playset, Hatchimals Royal Snow Ball Pixies, Hatchimals Colleggtibles secret surprise, Hatchimals Royal Snowball and Hatchimals CollEGGtibles Crown Jewels.
Hatchimals Royal Snow Ball Pixies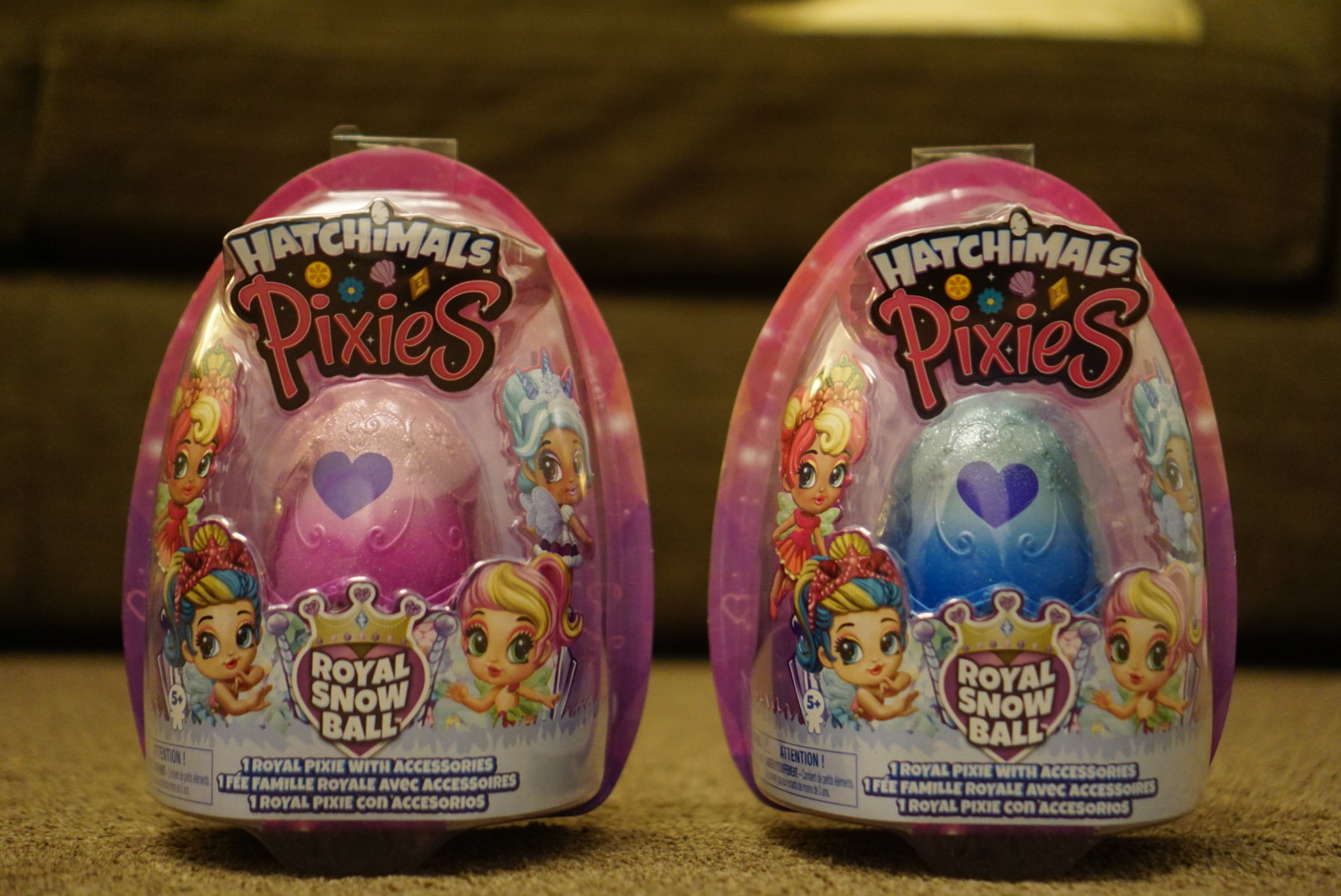 We were very excited to receive the Hatchimal Royal Snow Ball Pixies. These are pretty impressive and much bigger that the Hatchimals CollEGGitables that we have reviewed before. They are glittery and come in either a pink or blue egg. If you are not familiar with Hatchimals the idea is that you rub the heart on the egg and with some love and attention (or in my children's case force) the egg will start to crack. This concept definitely adds to the excitement. My girls love to see how fast the can crack the egg and what character will be inside.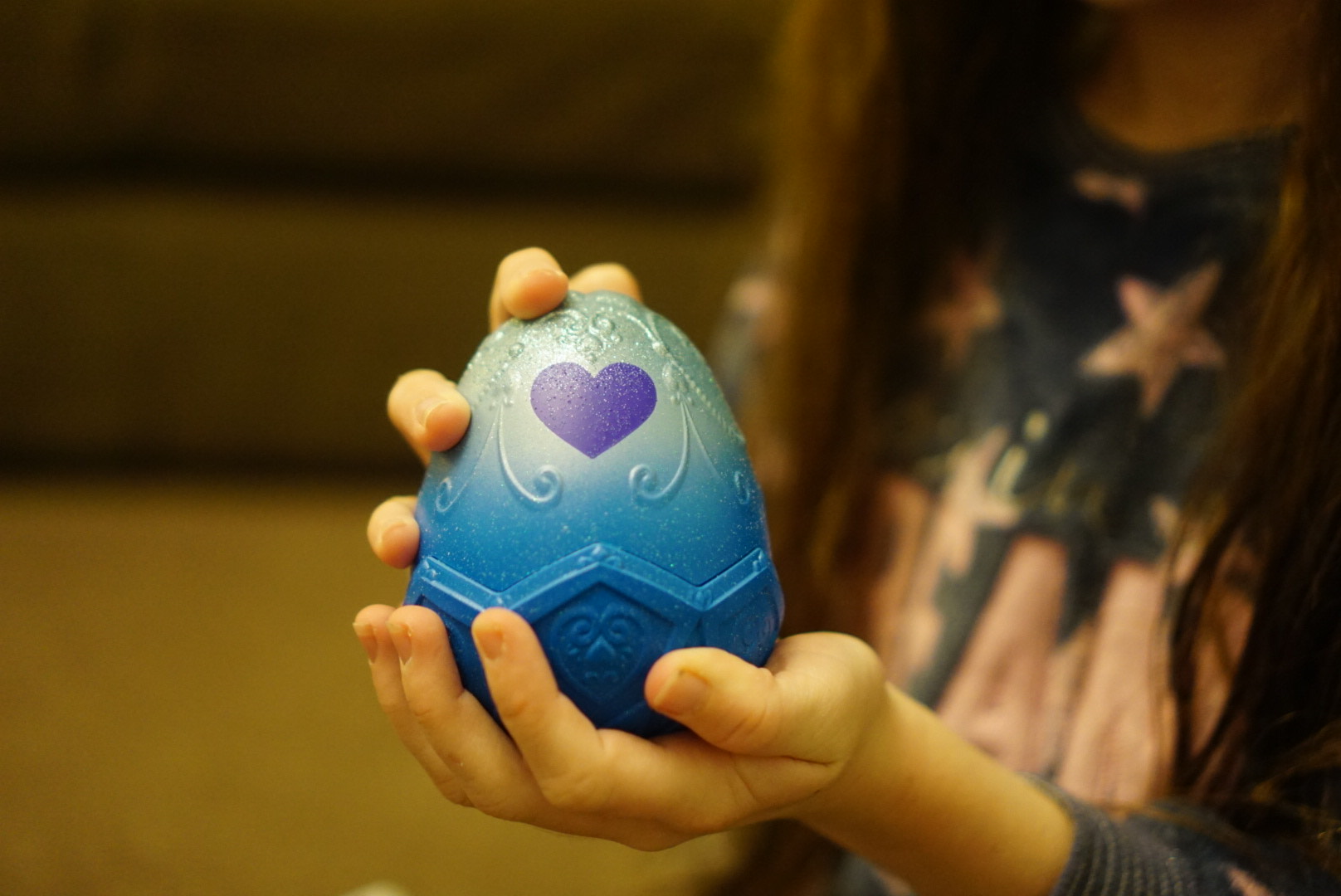 Once the egg is broken my girls were delighted with what they found inside. There was a pixie – there are 8 different pixies to collect. 3 different accessories – a crown, necklace and glasses. A stand to place the pixie on which you can also spin around.
We enjoyed dressing the pixies with their accessories. They are the cutest little figures with glitter in their hair. Meme and Harri decided that they are the queens of all the hatchimals that they have (which is a lot). Retailing at £7.99 these are really good value for money and perfect as a little stocking filler for Christmas.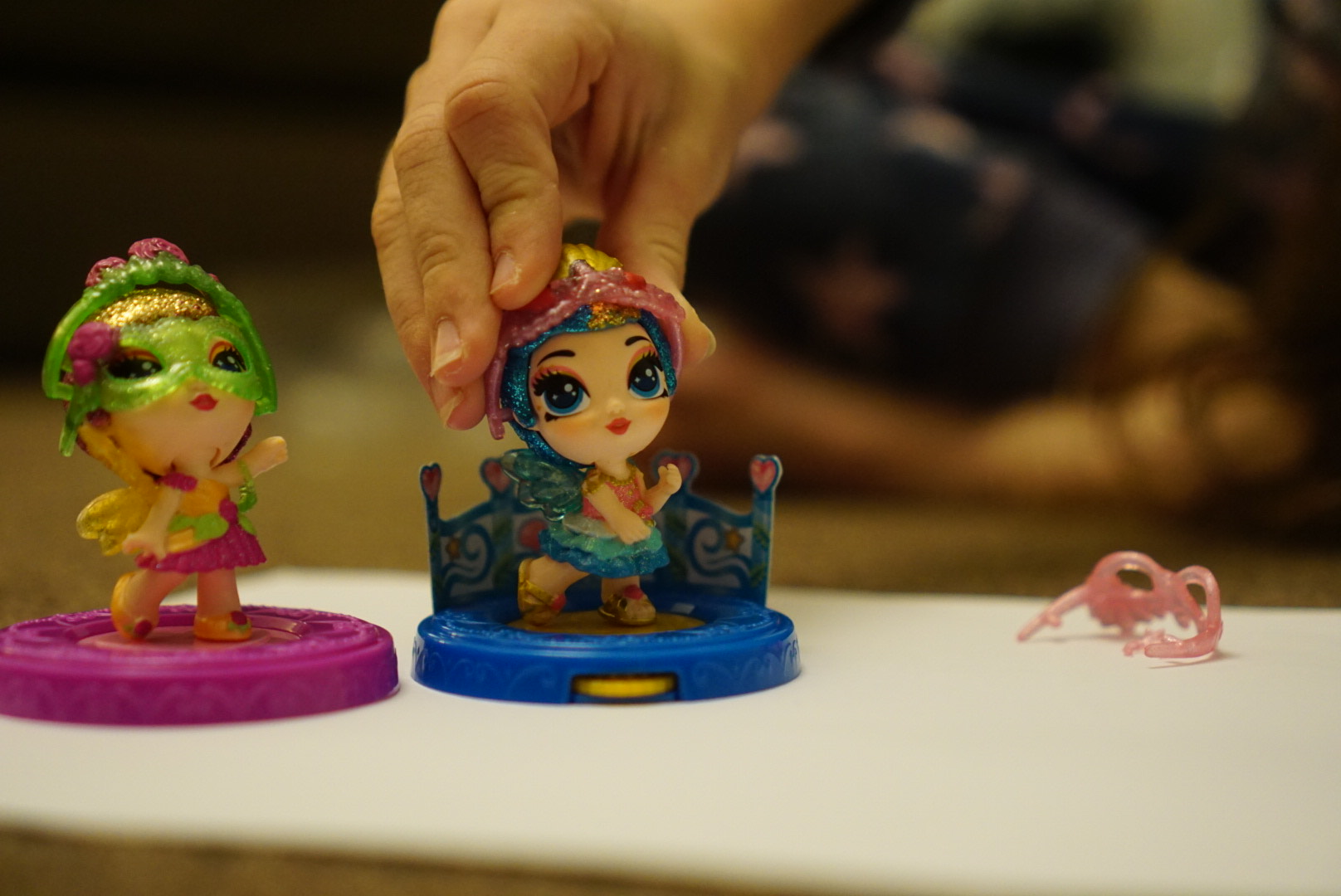 Now we have only 6 more to collect!
Have you tried Hatchimals Royal Snow Ball Pixies?