I think most parents prefer wooden toys for toddlers. Let's face it, they look so much better than plastic ones. Not only that they are wooden toys more durable, they last longer and of course wooden toys are much more environmentally friendly. When my children were yonger, I was looking for educational wooden toys for toddlers. Even now as they get older wooden toys are always preferable especially education wooden toys for my 4 year old.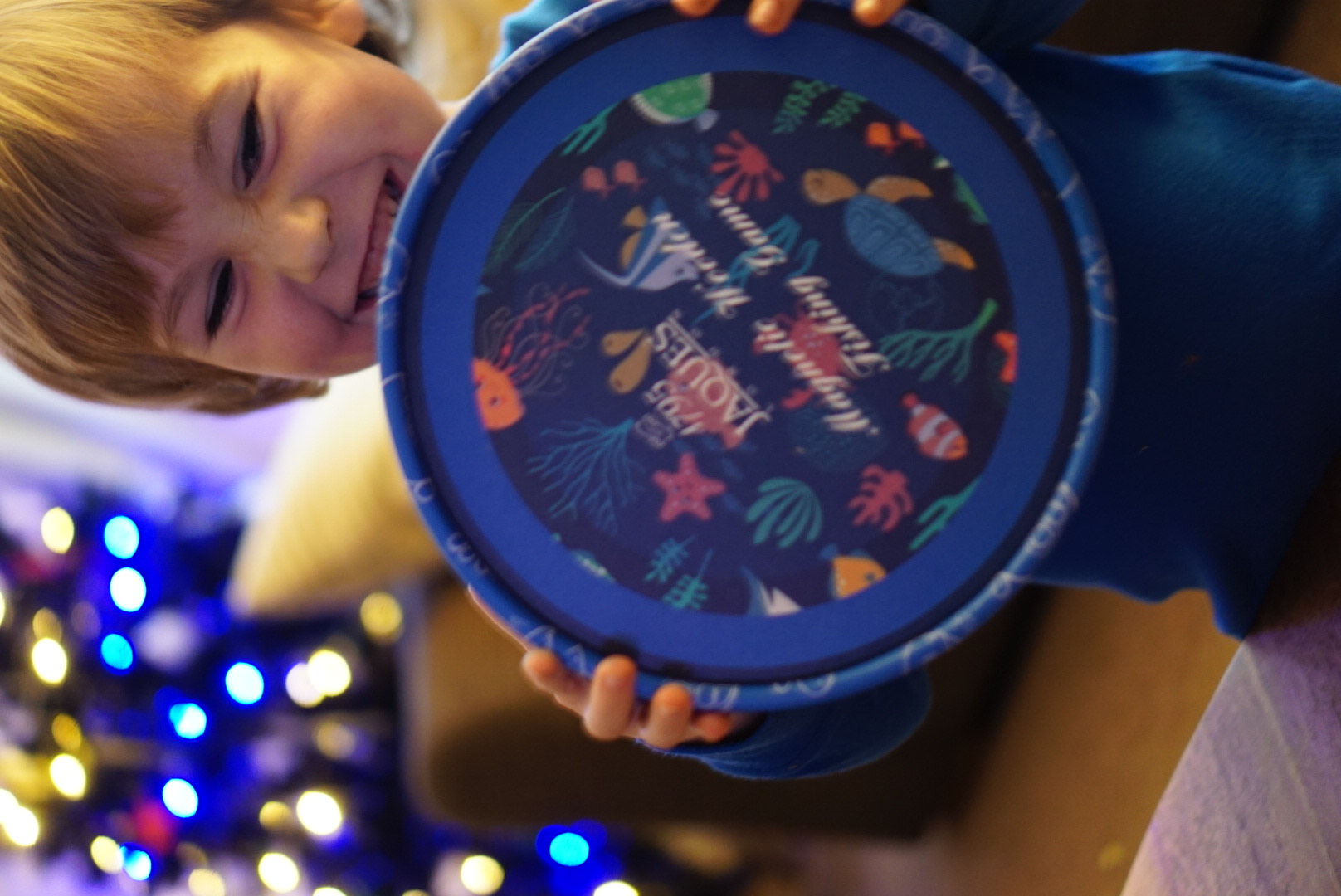 Jaques London is a family run business making toys and games since 1795. Their website is full of beautiful well made educational wooden toys. In exchange for a honest review I was allowed to choose 2 toys for my children.
The Jaques London website is well designed and so easy to navigate. It is possibly one of my favourite toy websites (as a Mum of 3 and Auntie of 4 I have been on a lot of toy shop websites!). You can easily search by your child's age, best sellers, education as well as price.
Jaques London has so much choice, beautiful hand crafted wooden toys for toddlers, babies and older children. I decided to choose a Wooden Carpark Toy and the Magnetic Fishing Game  Here is what we thought about them.
Our favourite wooden toys for toddlers from Jaques of London
Wooden Carpark Toy
I loved the look of this wooden multi story carpark toy. It is colourful, eye catching and made from 100% FSC approved wood. You receive 6 different coloured cars with it. Alfie is almost 5 so I was unsure if he was a little old for the toy as I feel it is aimed more at toddlers. However he loves cars and tracks so I thought he might enjoy it. I was right, he loves it. Starting the cars at the top of the carpark he watched in delight as they flipped down to each level. He played with this for ages, as did his older sisters. The wooden carpark is a lovely little toy, that is well made and worth the price tag of £19.99.
Magnetic Fishing Game
We love a family game in our house. The kids love playing together as a family. During the Winter when we can't get out as much as usual we pull out a family game. With my eldest child being 11 and youngest just 4 it can be quite tricky finding something to suit both ages. Whilst this game is definitely aimed for my youngest child we still had lots of fun playing with it. In fact most of the toys are suitable for most ages
Included in the game is 42 wooden pieces all different types of fishes with a magnet on them and 4 fishing rods. Each fish has a number, letter or symbol underneath it. You need to ensure that all the fish pieces are facing up.
Jacques gives you 2 different games that you can play, but actually there are so many different ones that you can play. Game 1 was to take turns catching the fish and then guessing what the letter/symbol/number on the back is. If you guessed correctly then you get to keep the fish and gain a point, if not the fish goes back into the pond. Obviously this game is a little easy for my older children so we changed the rules slightly so Alfie my 4 year old had to guess everyone's fish. Such a good way for him to identify letters and numbers.
Game 2 is for all the players to try to hook a fish all at the same time and the player with the most fishes at the end wins. This game is frantic but with lots of giggles. We also created some new games. We all hooked 5 fishes and the one who had the most letters that is in their name was the champion. Or the winners was the person who got the highest number from the fishes. Overall a fun educational wooden toy for toddlers and older children. The games you can play are endless and it is a good way to get your children thinking of their own ideas.
I am a huge advocate of learning through play and Jaques London have a lot of wooden toys that are educational and encourage your child to learn through play. Perfect for toddlers and preschool years.
We have been sent these toys and reimbursed for our time in exchange for a honest review.