I need to start this post with a declaration– I am not a Pyjama person. Some people (and I'm thinking of my sisters when I write this) love nothing more than coming home from work and changing straight into some cosy Pyjamas. This is a routine I have never adopted. I'm not sure if it's because with 3 children I'm always in and out of the house. Carting little people to clubs, dashing to the shops picking up milk that we've forgotten to buy etc. I don't think I ever feel finished for the day.
However, when I got the opportunity to review some women's pjs from Hunkemoller and, after looking through their beautiful collection, I thought, why not? It was almost Christmas. I had some time off work and the weather was getting colder. I imagined some cosy nights in snuggled up wearing some pretty pyjamas.
First Impressions of Hunkemoller.
Firstly, I need to comment on the presentation of the package – it was beautiful. Beautiful words and all wrapped so lovely I didn't want to open it. I  am a real believer in the presentation of a product. The difference between receiving a delicately wrapped gift in a pretty box is so much more special than one just sent in a black bag.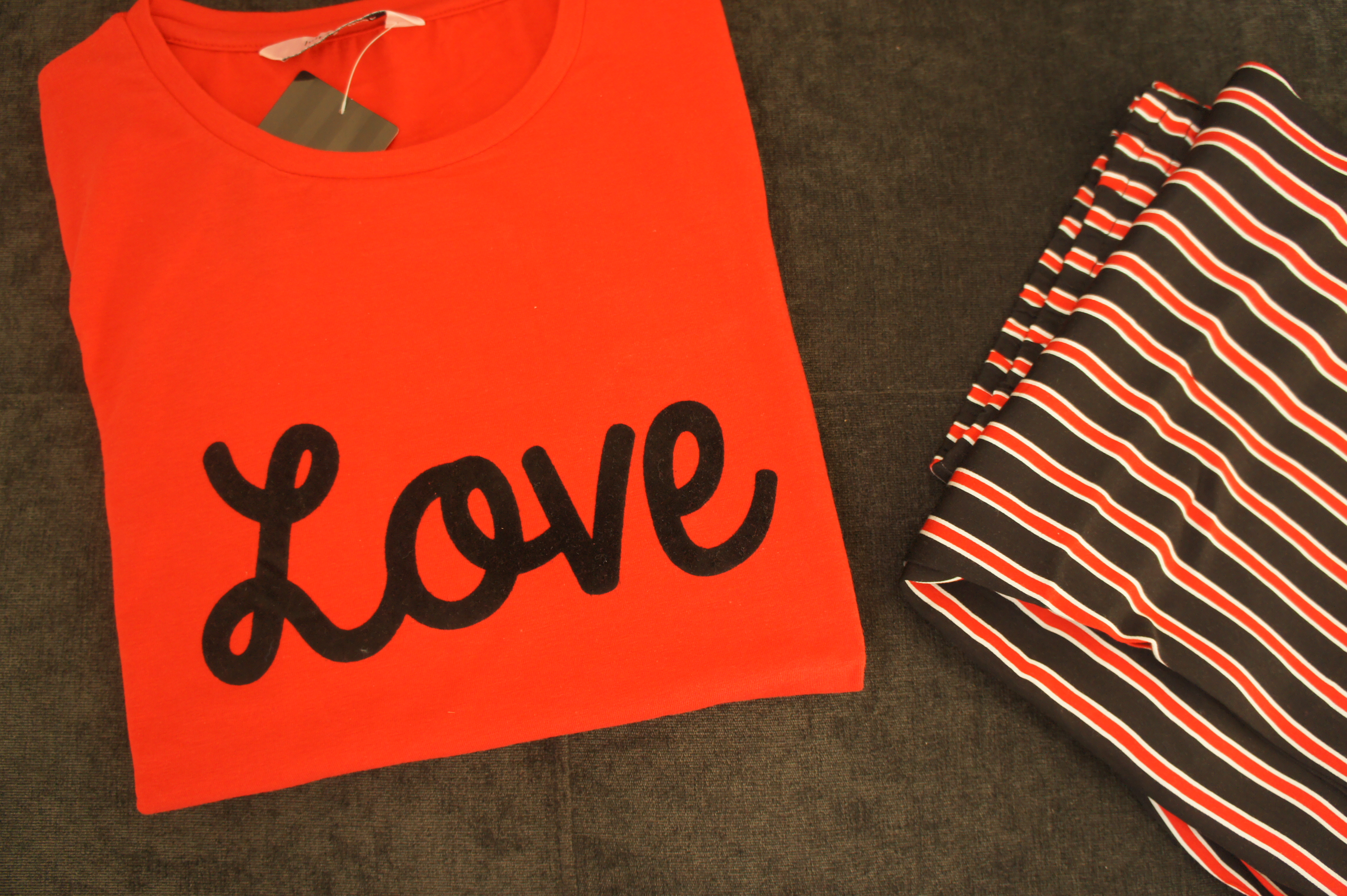 What Women's Pjs I chose
I chose the Love Striped Pyjamas. They were red, black and white striped pants with pockets (I love pockets!) in the softest material. The top has a red round neck with long sleeves featuring the words "Love" printed across the front in black velvet. The wording love is spot on, I certainly do love them.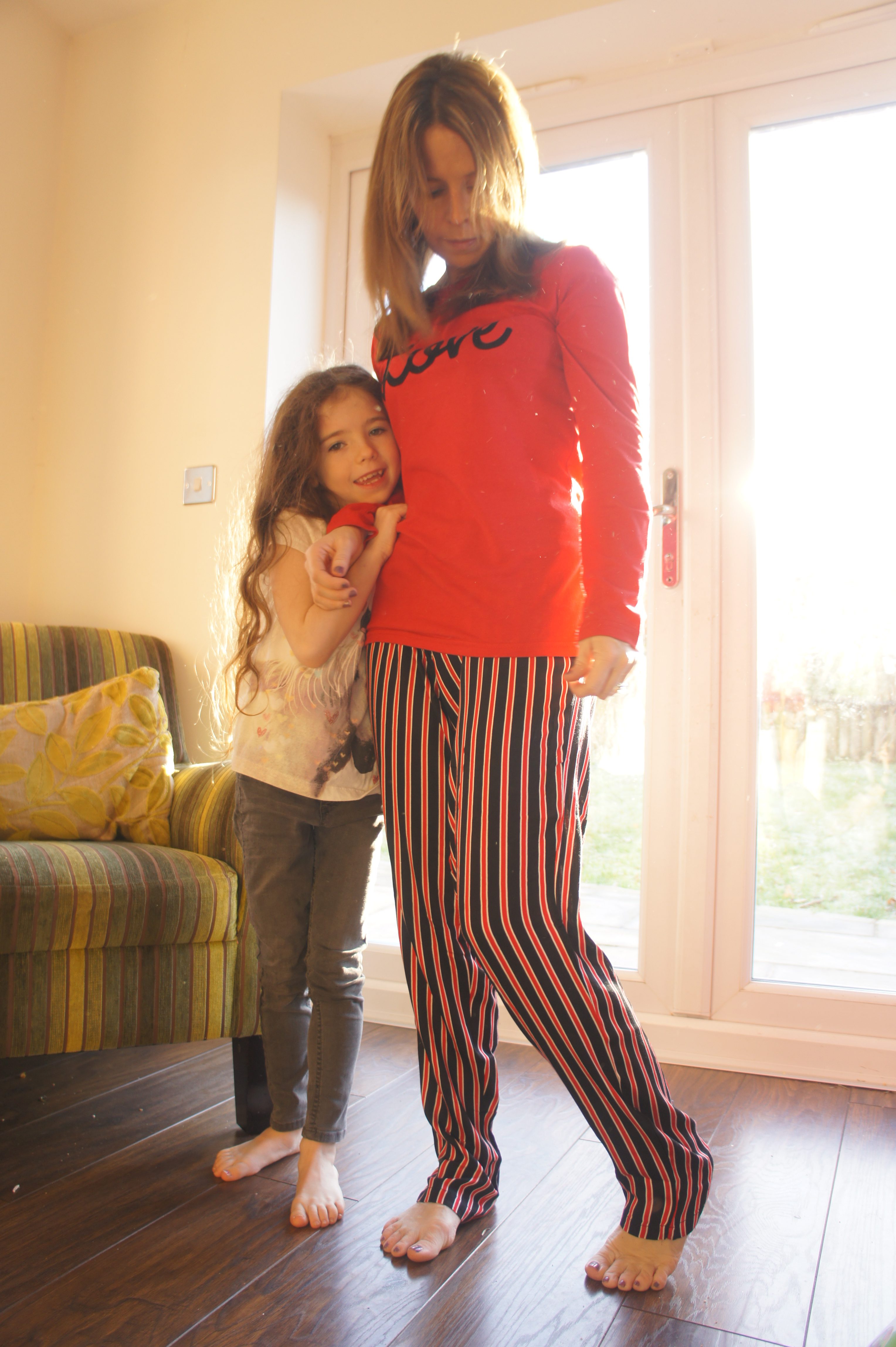 The top is fitted but not tight. The pj bottoms were a little too big around my waist but I rolled them over once and they were fine. For me I found they kept me warm in the evening whilst I was watching television and chilling out. yet I could still wear them for bed without feeling too hot during the night. Perfect.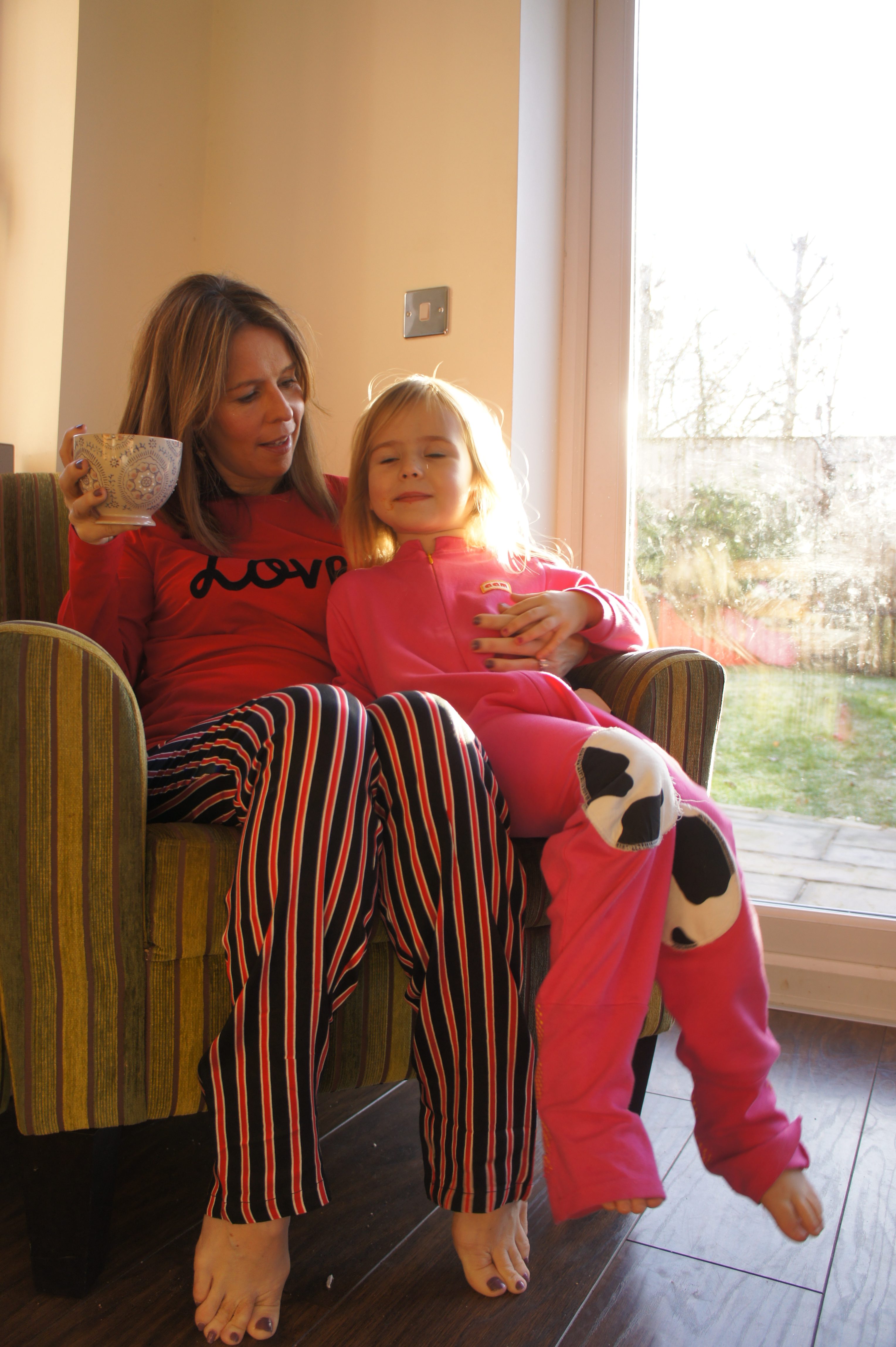 Overall view
So has this beautiful clothing made me change my mind about Pyjamas? I think  it has made me realise that changing into some cosy comfortable sleepwear after a long day in the office or a busy day running after your little ones in the park isn't just about getting changed out of your day clothes. It is changing your state of mind. Saying goodbye to the stresses and strains of the day. Letting go of all the anxieties and upsets and inhaling the comforts of your home. It is about switching off and relaxing and these cosy pyjamas definitely helped me do that.
I was sent these Pyjamas in exchange for a honest review