My lovely middle daughter is turning ten years old this June. Double digits is such a huge milestone and we cannot wait to celebrate. Most 10-year-old kids love to celebrate their birthday a birthday party and Harriet is no different.
There are so many great ideas for birthday parties that we thought we would put a little list together on how to have the best birthday party and some fun ways for you to celebrate your special day.
Pamper Parties
When Harriet turned 9 years old she had a a pamper party in Liverpool which was amazing! A Pamper party is also a great idea for any ages between 6 years olds all the way to 13 year olds, especially if you have a little beauty queen on your hands.
We visited Dolly Daydreams in Liverpool City Centre where there have lots of girls party packages available.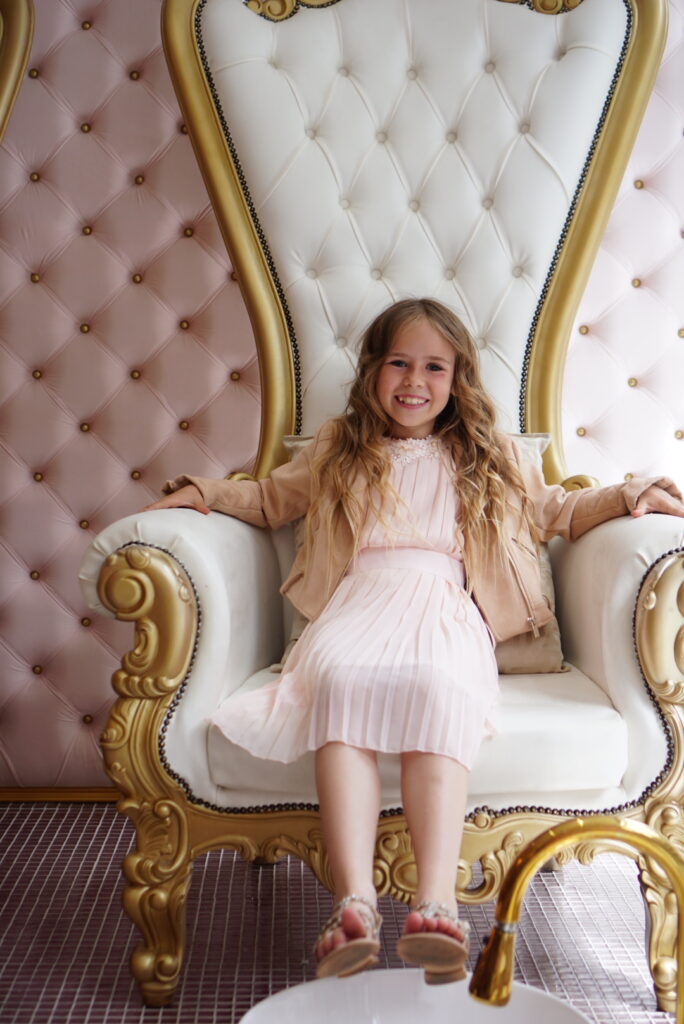 The party package that we chose was called The Crown package and included 2 treatments. You can choose from dry hair styling, party makeup, luxury manicure or luxury pedicure. Then it was an hour in the party room dancing, doing party games and afternoon tea.
After the treatments we had some party food in the party room which was lovely. Each girls got a cake stand to share between 2 of them with cakes, sweets, crisp and popcorn. My little birthday girl really enjoyed it and the venue was stunning. It was a really fun birthday party that any little girl would love. There are so many beauty salons that now offer these children's party services so it is definitely worth looking around.
To keep costs down you could host your own pamper party at home. Face masks, nail varnish, make-up, homemade cocktails etc. Get some of the other Mums around to help out.
Trampoline Parks
A trampoline park is a great venue to host a child's 10th birthday party. My eldest daughter had a trampoline party for her birthday a few years ago and she had a fantastic time. It is a great place for the birthday boy or girl to burn some energy and have fun with their friends. Whilst it can be a little expensive you usually have a party planner at the trampoline party to help keep everything in order allowing you to sit back and enjoy the fun. Trampoline parties generally work well for older kinds and younger kids which is perfect if you have siblings attending.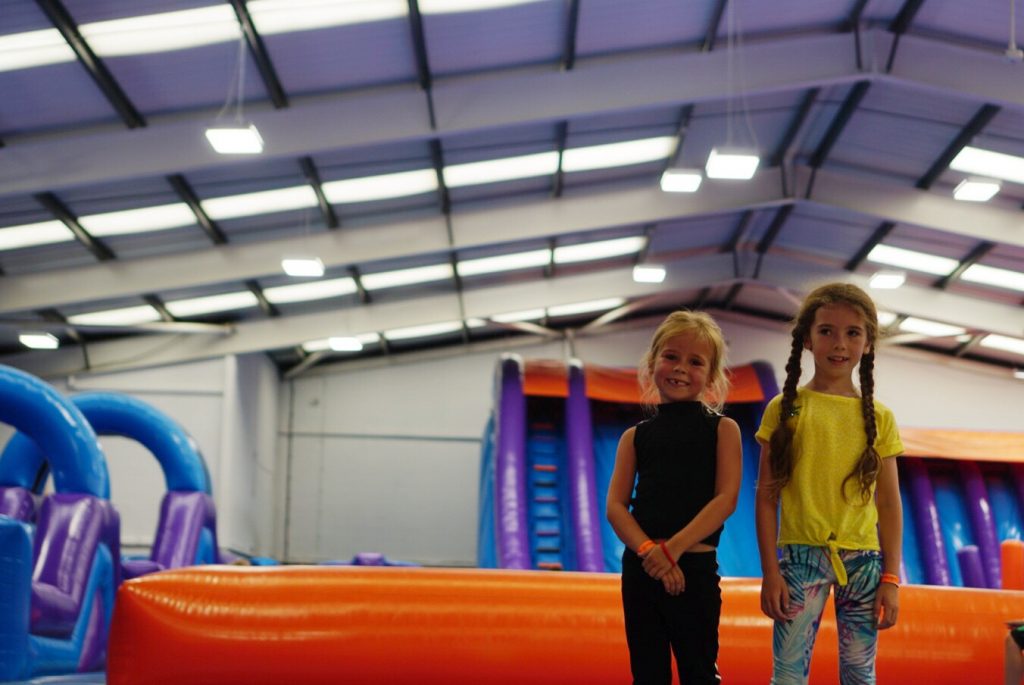 The same goes for inflatable pools. Many inflatable venues have party packages to choose from which again will suit any age group.
Throw a Garden Party
Are you due a hot summer day? (although it's never guaranteed in Britain!) Then throw your child a garden party. Again we have had a garden party in the past and whilst it was a lot more work than hiring somewhere it was also a lot more cost effective! We had fun games, finger foods, a scavenger hunt, ice cream. Why not dig out the paddling pool and have a pool party! It was so much fun. Again little kids can attend, you have no restrictions on the guest list. You can invite your child's closest friends or as many party guests as you want depending on the size of your garden. There is no time limit, the party can last for as long as you want with no extra cost.
A great addition to a party at home or in a hall is to hire a photo booth so you can take lots of fun pictures making lots of lasting memories. Reflected Memories offers a great service allowing you to hire various photo booth experiences for your party.
A Movie Party
What child doesn't love movie night? A movie party is an other way to have a fab fun party but also keep costs down. Clear out your living room, bring down duvets and pillows. Order pizza or even make your own pizza can be part of the party fun. Then lights off, popcorn out and get watching your favourite film. You can even make it a themed party – think Grease or Harry Potter including film inspired board games and quizzes. A movie party is a great idea especially for older kids who can then sleep over.
I hope these fun ideas have gave you some party inspiration. As your child gets older I definitely find it gets harder to find something different to help them celebrate your child's birthday.