This is a collaboration post
I am all about beautiful bathrooms and kitchens. My Sister is currently getting her bathroom refurbished and I must admit I am feeling a little envious. I have so many ideas for my dream bathroom.
I would love to give our bathroom a full make over. When we moved into our new build almost 8 years ago we fell in love with it. However the only room I was unsure about was the bathroom. Don't get me wrong it is fine, and it has served us well. However I do dream of one day potentially making a few changes. If money and space was unlimited (a girl can dream hey) here would be a few ideas for my dream bathroom.
The dream bathroom
I would absolutely love to have a huge free standing back. I have images of all three children playing all together in a huge beautiful bath. Once the children are in bed I dream of lots of bubbles, candles and good book in this relaxing space.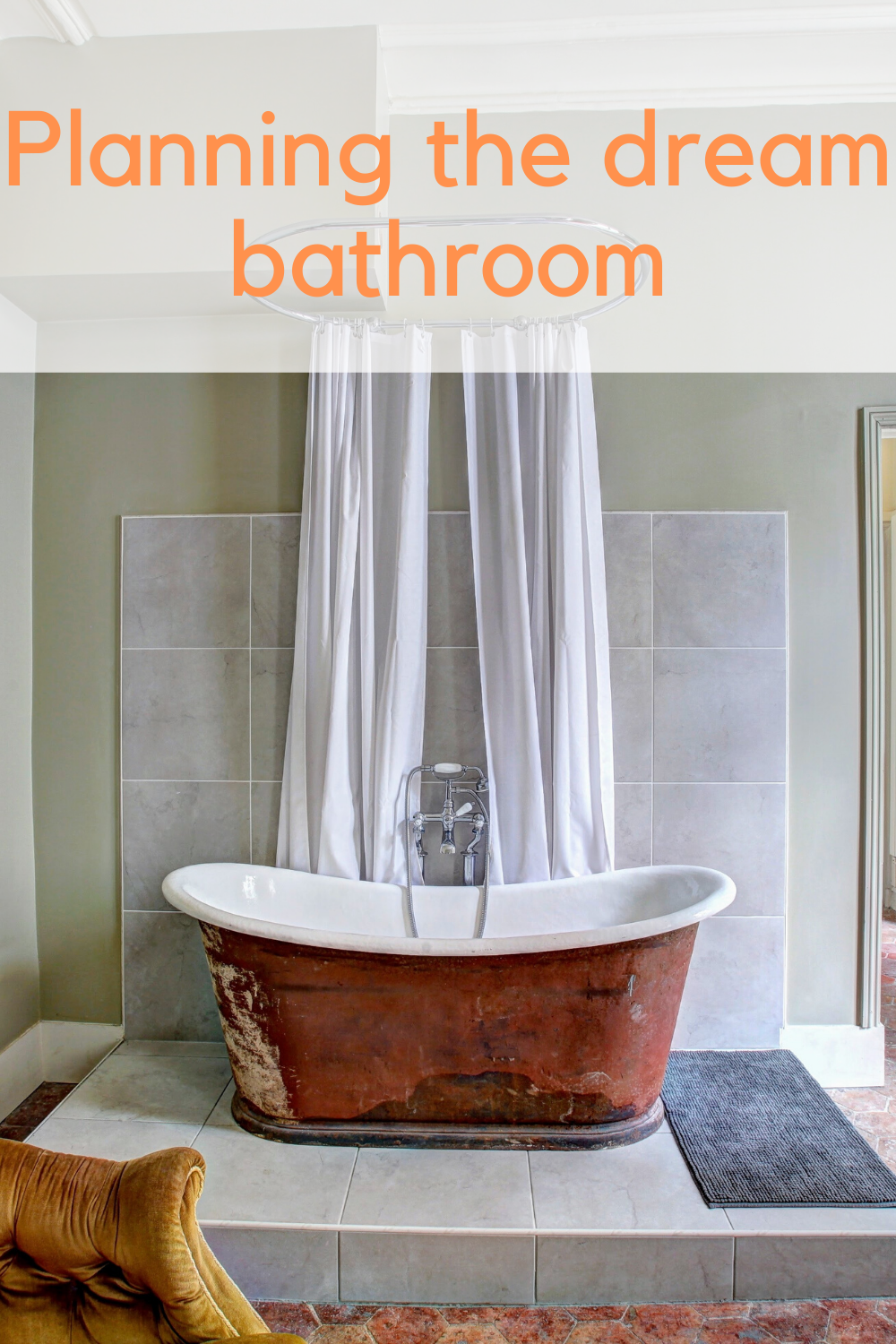 As well as a beautiful bath, as a Mum of three children a luxury shower is also a necessary. As much as I love a good soak in the bath, most of the time I need the quick convenience of a shower. I have my eye on an Insignia steam shower which would fit perfectly into my dream bathroom and would be a little bit of luxury every single morning.
I would love my dream bathroom to have a double sink basin. With three little people all trying to wash their teeth and faces each morning a double sink would be perfect for our family bathroom. It would definitely help with the arguments each morning – it would definitely be money well spent.
I plan to update the floor and the bath tiles to make the room look bigger, more modern and brighter. There are so many different types of flooring to choose from I have already started to put a mood board together of some of my favourites. At the moment I am unsure of what trend that I think will suit out home the most, traditional or modern. However I am looking forward to when this dream becomes a reality.