Advert. 
As the weather gets colder I have been busy shopping for some Winter Fashion. Clothes that will keep me warm and yet still allow me to feel stylish and comfortable. Having worked with Femme Luxe previously I have been really impressed with the price and the quality of their items . I decided to check out their Winter Fashion trends 2020 from their website.
A Winter Fashion Staple –  Femme Luxe affordable lounge wear
I went straight to their affordable loungewear collections. I already have 2 of their loungewear sets and I wear them all the time. Much more that I thought I would. It is just so easy to throw on and pop to the shops or do the school run. However this time I wanted something that would be a little warmer. I chose the Grey Loungewear Tracksuit Set  and I am so pleased that I did. It is so comfortable and good quality. I have also wearing the top as a separate over dresses which looks really nice too. It actually smartens up an outfit. This outfit is also available in a few other colours. The khaki and wine colours look beautiful.
Femme Luxe Dresses
The next item I chose was the Camel Oversized Sweater Mini Dress. I have mentioned previously that I am very much a jeans girl. However I am trying to wear dresses and skirts more and Femme Luxe has definitely helped me to do this. This oversized sweater dress is so comfortable, perfect to wear for Christmas day. I have been styling it with boots and my leather jacket and I feel really nice in it. It is currently on offer for £10.99!! Definitely worth buying it in a few different colours.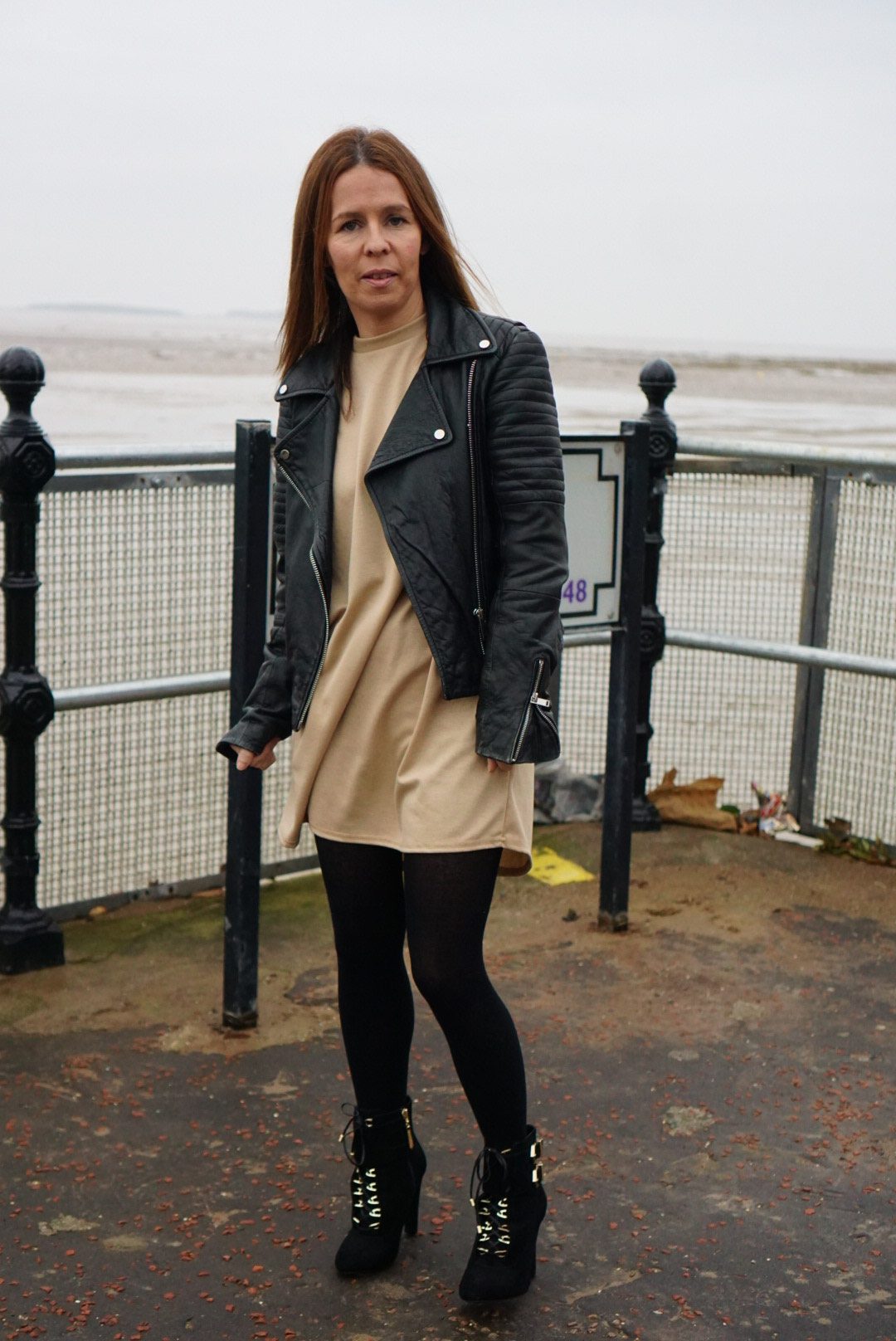 The last item I received was a grey knitted roll neck button detail jumper dress. This looked so warm and cosy I couldn't resist. I chose it in the colour grey. Again the quality is really good (in fact every item I have ever received from Femme Luxe has been excellent quality – I know I keep repeating myself on this but with their clothing being so affordable I was surprised). Whilst I don't like it as much as my other dress (I am just particular about my roll necks) it does look nice and have been wearing it quite a bit. A lovely piece for Winter and it looks lovely with tanned bare legs and some ankle boots.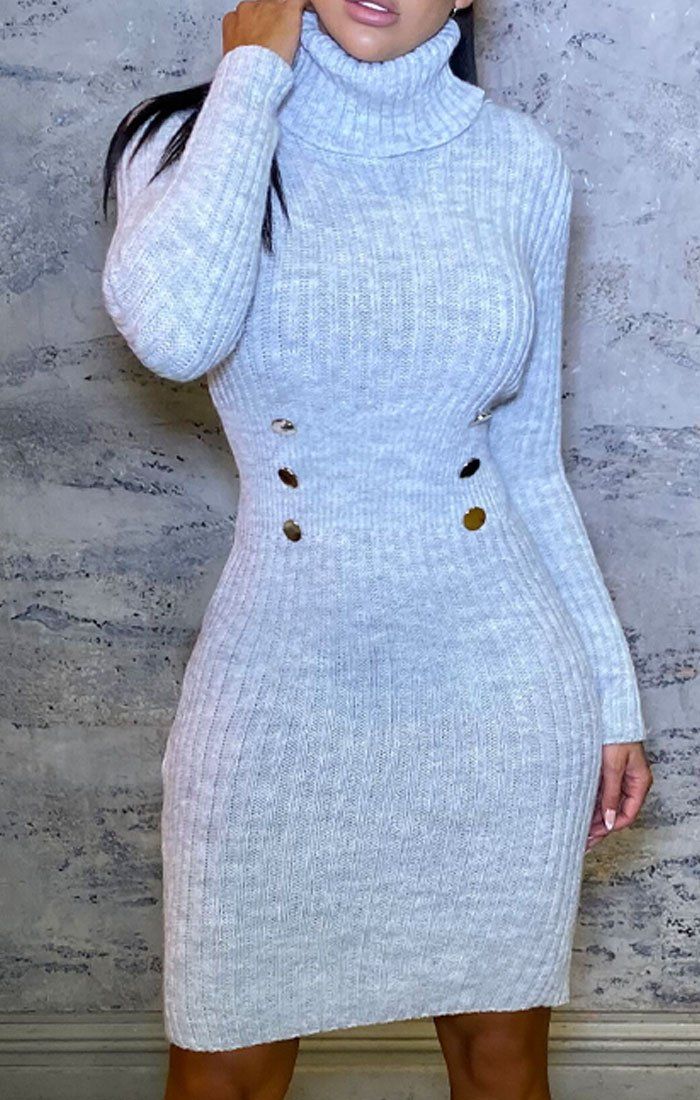 Thank you Femme Luxe. Winter Fashion has never looked so good.