Sometimes you just need a book that makes you happy. A easy read predictable chick lit that makes you smile. There are times when you need to a read a good juicy thriller that will keep you guessing until the end. Then there are days when you need good books to make you cry, really cry, big fat ugly tears cry. As you know I read a lot and I thought I would put together some of my all time favourites books that make me sob!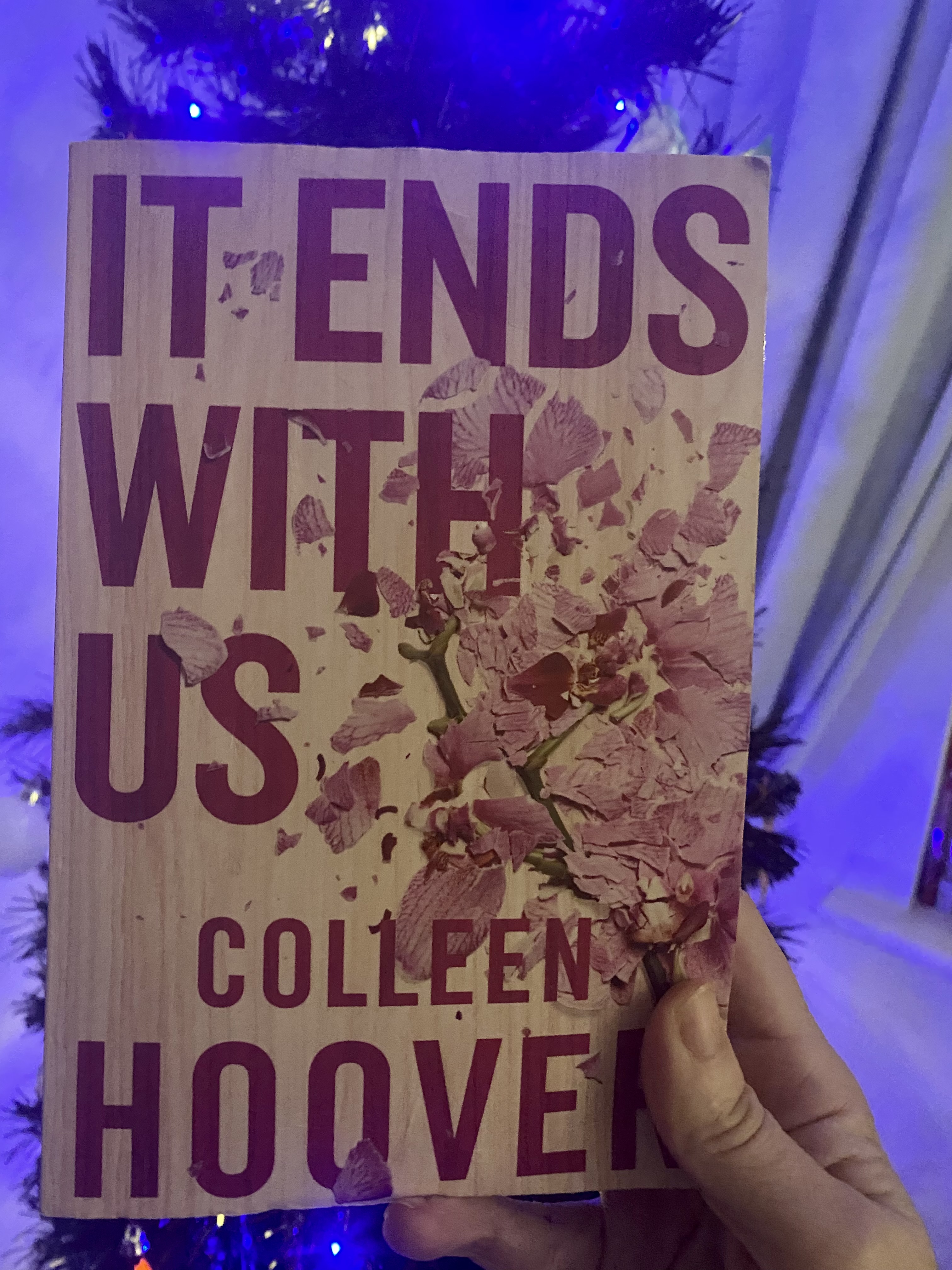 Great heartbreaking books to make you cry.
After the End 
This book is wonderful and heartbreaking all at the same time. My favourite book by Clare Mackintosh and when you read the authors note at the end you can fully understand how it is written with such emotion.
After the End is about a married couple who face an agonising decision regarding their 2 year old son. The story is beautifully written and is told by three different views. The Mother, The Father and The Doctor. A story which shows you 2 different scenarios of what could happen if each parent get their wish (think sliding doors).  It is a book that will stay with you long after you have finished reading it. It also poses the question of what you would do? What is the right decision?
I cried a lot reading this book and there is no 'happy ending' ,there can't be. However it finishes in a lovely way with lessons learned and a lot of love.
It Ends With Us
It Ends With Us by Colleen Hoover has definitely been the book everyone is talking about in 2022.
The main character Lily had a tough time growing up but she has worked hard she graduated from college, moved to Boston, and she is determined to follow her dreams.  So when she feels a spark with a gorgeous neurosurgeon named Ryle Kincaid, everything in Lily's life suddenly seems almost too good to be true.
Ryle is assertive, stubborn, maybe even a little arrogant. He's also sensitive, brilliant, and has a total soft spot for Lily. Sounds perfect.
However when her first love and a link to the past she left behind reappears everything Lily has built with Ryle is threatened.
Despite the book having some really hard going topics in it the way it is written makes it a real easy read. I enjoyed it. Sometimes I felt it was a little teeny for me. But I cried a lot. Please also read the authors note at the back. It makes you appreciate the story even more.
The Sight of You
I talk about this book all the time, I read it back in 2020 and I still think about it now. This book by Holly Miller is beautiful and heartbreaking.
The story follows Joel and Callie, each chapter written in their own voice. Since he was child Joel has dreamt about future event of loved ones. Due to this he struggles to let himself get close to anyone. Callie is a little lost since her best friend died. She doesn't know who she is anymore and her life is on hold.
Then they both meet.
I don't want to go into any further detail and ruin the story but you must read it. You fall in love with both characters and find yourself crying with the unfairness of it all. The Sight of You is one of those books that you just can't stop thinking about. I still haven't 2 years after reading it.
The Life You Left Behind.
The Life You Left Behind by Debbie Howells is a real tear jerker. It is really easy to read and yet it took me a while to fully fall into the book if that makes sense. Although I was intrigued to see what was going on.
'One year ago Casey Cassidy was happy. She had great friends, a wonderful teaching job and a busy life – until with one missed flight, everything changes.
One year later Casey knows what it means to find that once-in-a-lifetime love people dream of. But when Ben leaves, her heart is shattered.
Left facing a year of firsts without him, piecing her life back together seems impossible. But then a friend offers her a home in rural France.'
This is a wonderful book i don't want to say too much as I don't want to spoil it for anyone but it highlights some really important topics that we all need to be talking about. I cried a lot. Would definitely recommend.
Reminders of Him
Another emotional one by Colleen Hoover, I am starting to see a little bit of a pattern here. Reminders of Him is really good, not my favourite Colleen Hoover novel but definitely worth a read especially if you are feeling a little emotional and need a good cry.
'After serving five years in prison for a tragic mistake, Kenna Rowan returns to the town where it all went wrong, hoping to reunite with her four-year-old daughter. But the bridges Kenna burned are proving impossible to rebuild. Everyone in her daughter's life is determined to shut Kenna out, no matter how hard she works to prove herself.
The only person who hasn't closed the door on her completely is Ledger Ward, a local bar owner and one of the few remaining links to Kenna's daughter. But if anyone were to discover how Ledger is slowly becoming an important part of Kenna's life, both would risk losing the trust of everyone important to them.'
Truthfully it is a little predictable but a ending I needed after all the tears. Colleen Hoover certainly has a way of tugging on those heart strings.
Do you have any recommendations of books to make you cry?