I have recently been introduced to Solitaire Games which has a huge selection of free online games. I find online games can be a great way to keep your mind active and engaged.
Solitaire Games have lots of free online games to choose from.
Here are some of my favourites:
Daily Word Search
I used to love doing word searches when I was younger. This Daily Word Seach is fab. You are provided with 10 words to find in the square. The word can be hidden forward, backward, up, down, or diagonal. Once you find the word it will be highlighted in green.
The benefit of doing a word search online is as you find a word a new one is added for you. You also have the added challenge of the timer.
I can spend hours playing this. It is the perfect way to keep your brain working and searching for words. My Children enjoy playing this with me and I always feel it is a great way to learn new words for them and to help with their spellings.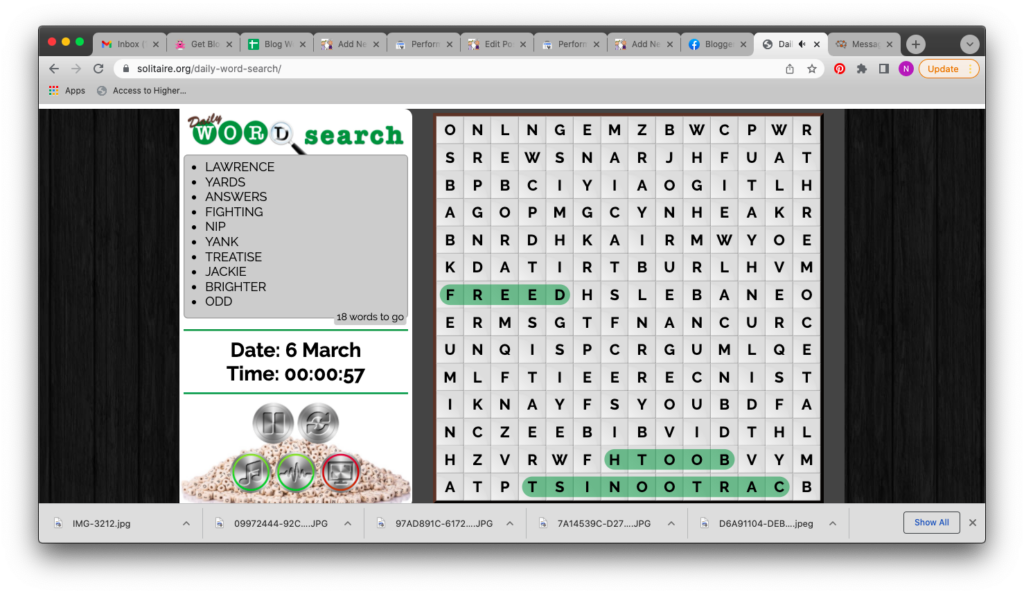 Zero 21 Solitaire Card Video Game
This game is lots of fun and definitely get the mental arithmetic working. Another good one for your tween to play with you.
The aim of the game is to use up the entire card stack while ensuring your total doesn't go below 1 or above 20. Keep playing the cards, staying within this score range, until all cards are used up. When I first started to play Zero 21 I thought is was really easy but the longer you play the higher level you go on and it starts to get really tough.
I am not the best at numbers and whilst I find word games much more enjoyable I actually found myself engrossed with this one. As did my 11 year old, I am ashamed to admit that she was actually better at it than me!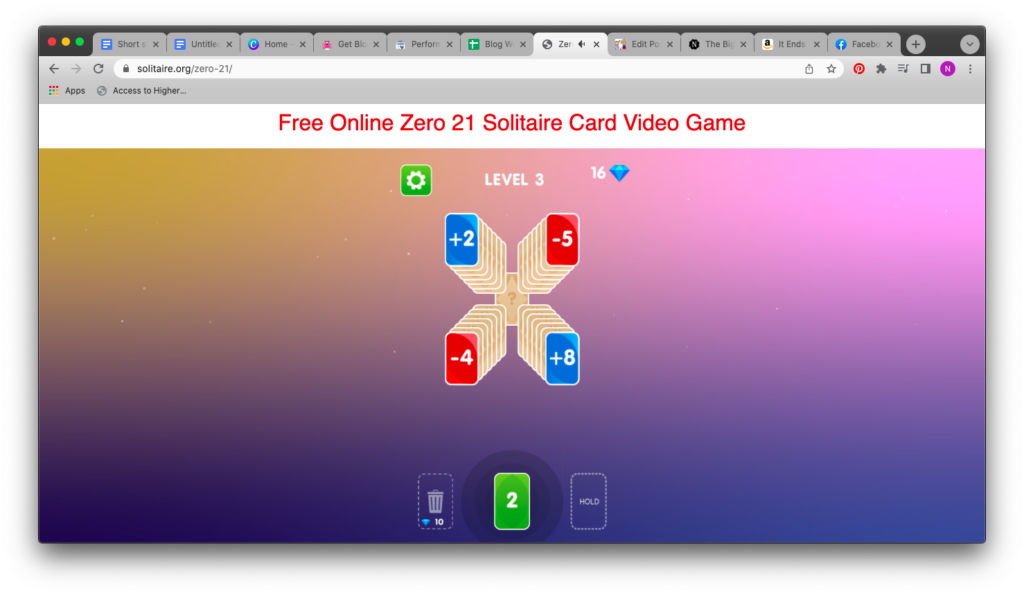 Free Online Pyramid Solitaire Video Game
I must admit it took me a while to get my head around this game. However the good thing about all of the Solitaire Games is that they all start with a brief tutorial.
You start with a pyramid of cards.The aim of the game is to remove all cards from the pyramid. Cards are removed in pairs and these pairs must add up to thirteen. I have included below the values of the cards as this is fundamental for the game and something I didn't know.
Aces have a value of one.
Numerical cards have their face value.
Jacks have a value of eleven.
Queens have a value of twelve.
Kings have a value of thirteen. Kings can be removed without the need to match.
If you enjoyed this (I did once I got my head around it) there are also lots of pyramid alternatives you can try on Solitaire Games including Tut's Tomb, Apophis, Relaxed Pyramid and Triangle.
This Garden Secrets is my favourite. The aim of the game is to find the hidden objects in the garden scene. When you find what you are looking for all you need to do is click on the object and then it will be replaced with another one. Such a simple concept but so much fun. Obviously like all of the other solitaire games the more objects you find in the set amount time the higher levels you will go and the harder it will get.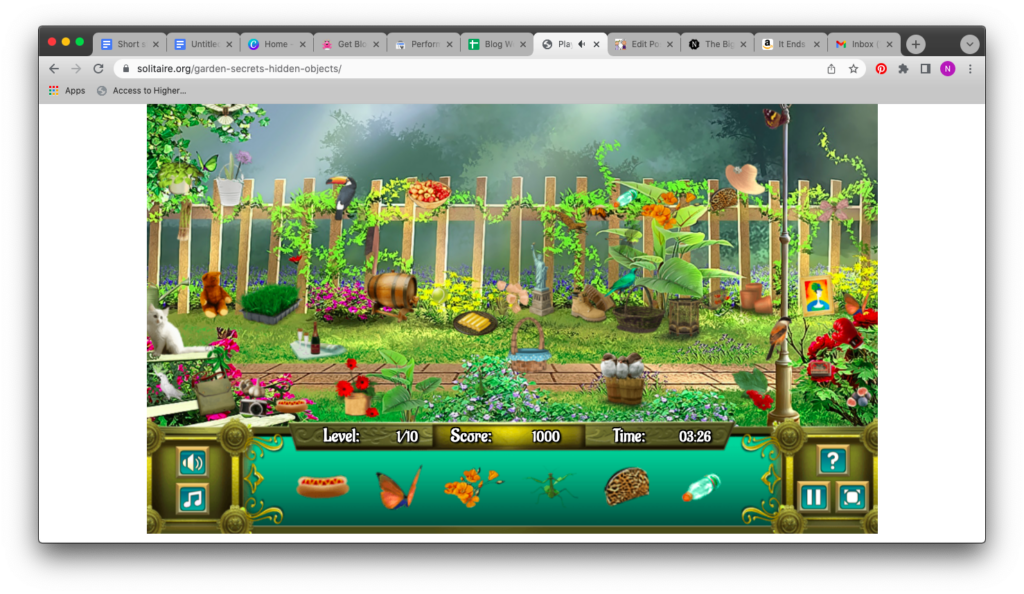 Me and my children loved this game. Really easy to play and lots of fun. Warning though once you start playing it is really hard to stop!!
Which Free Online Games are your favourite?