I was gifted some items from Femme Luxe – but all thoughts and opinions are my own.
I have never heard of the brand Femme Luxe before, but when I got the opportunity to choose a few items from their website, I jumped at the chance. I love fashion, I always have. However since having children I don't get to indulge in the fashion world as much as I once did. However, when I went on the Femme Luxe website I was a little unsure if truthfully this was for me. The clothes looked beautiful and on trend however I am not sure they would be right for me a 37 year old Mummy of three whose wild Friday night consists of a glass of wine and a film!!
However when I looked a little further I actually found lots of lovely clothes that would be perfect for me and also a few items that I might not necessarly originally look at but thought why not, with the clothes from Femme Luxe they are such a bargain you can't help but get a little carried away.
I chose a denim button up dress – you can't beat a denim number in the summer. I chose to style it with a t-shirt underneath,but it looks just as nice without. I also teamed it with my favourite pair of converse making it wearing it the perfect summer outfit that suited my hectic of chasing Alfie around the park.
I was surprised by the quality of the dress, it was so soft and stretchy making it really comfortable to wear. Possibly my new favourite dress to wear.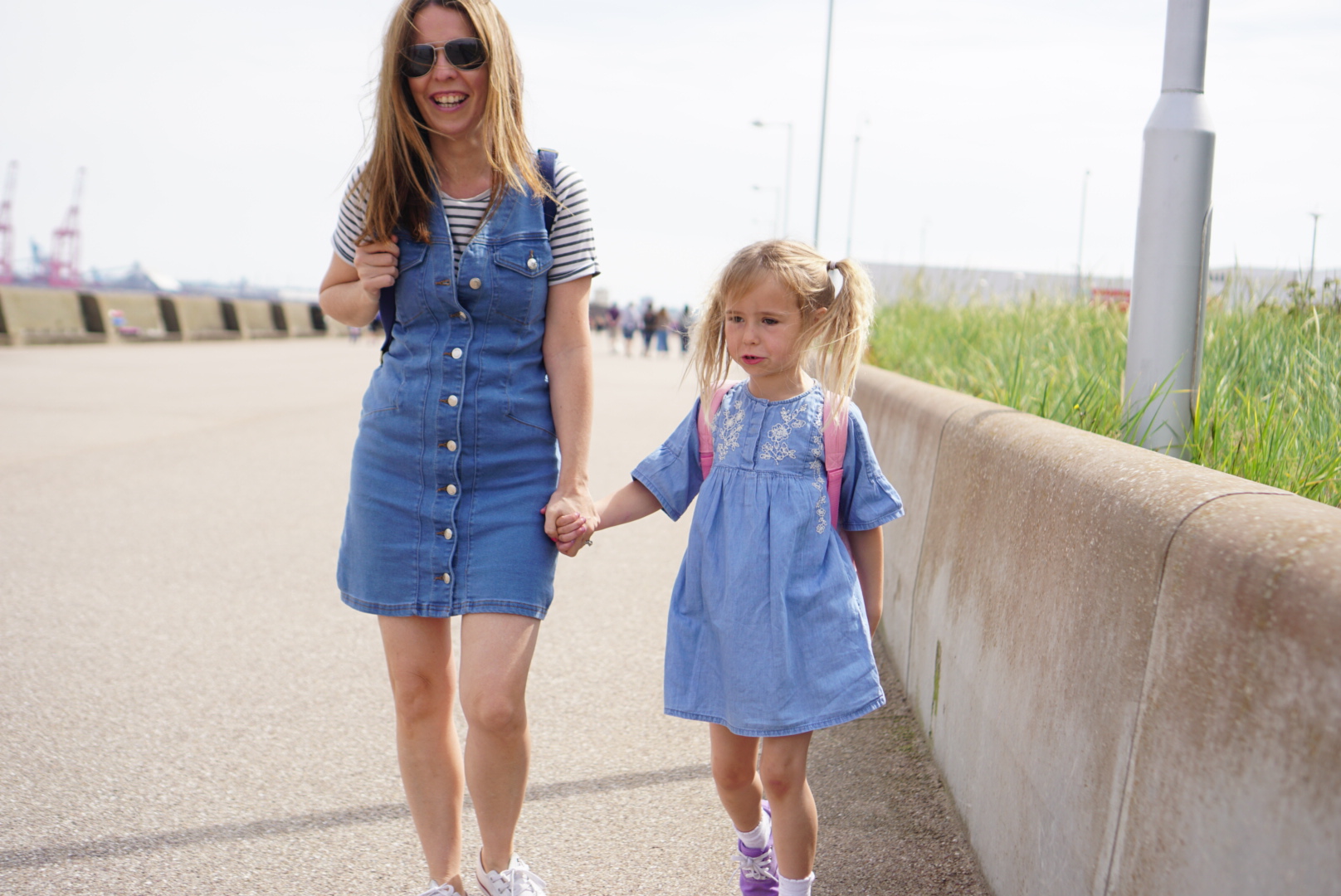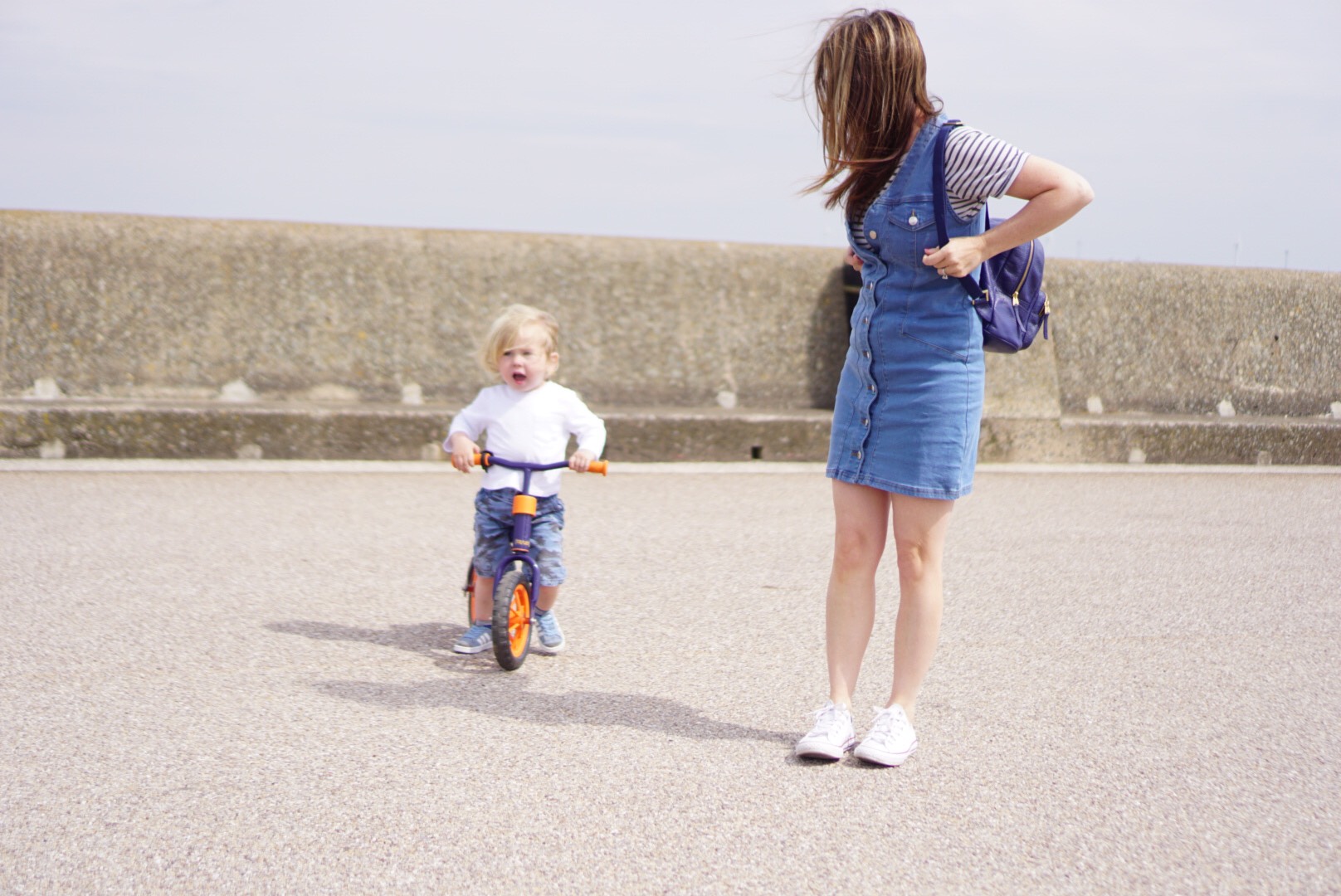 I also chose a lounge wear set in the colour beige which is totally out of my comfort zone (I am more of a  jean kind of gal) but something which I felt my wardrobe was lacking. I always feel I need something comfortable that I can just throw on to do the school run and some errands and this was perfect. I absolute love this and if I am being honest the pictures don't do it justice. It is so cosy and comfortable and just what I needed, the only thing I would change is that the waist doesn't pull in so at times it felt a little loose on me. It also kept me feeling cool during the hot sun – I actually can't stress enough how much I love it. It is available in a few other colours so I definitely need to purchase another one.