So as my lovely boy approaches 6 months I am starting the process of weaning. I remember with my first child Meme, everyone would say to me 'oh weaning is so much fun', but quite frankly I was terrified. Meme was a terrible eater and I never felt ready for the weaning stage.
I started with the whole pureeing vegetables, sweet potato and butternut squash, freezing them in ice cube trays – I was pretty much following the rule books. I was a nervous first time mum who pretty much was clueless about how to go about making that move from milk to food. My worries and anxieties probably were picked up by Meme, which made the job even harder.
With Harri I was a little more confident. I eased over to baby-led weaning a little more. Instead of pureeing everything I let her feed herself with finger food starting with brocolli and cauliflower, moving onto bread sticks and cheese as she got a little older.  It was very messy and I'm not sure how much she actually managed to eat (she was still waking for a bottle in the night for a lot longer than Meme was) but it was a lot more enjoyable and also Harri is a much better healthier eater than Meme. Obviously that could have nothing to do with the weaning techniques but I think I definitely felt more confident with Harri to experiment and try different methods than I was with Meme.
Now it's Alfie's turn and I am determined to be relaxed about it and for us both to enjoy the experience. Introducing different flavours when I feel he is ready and not worrying too much about how much he is actually eating  – remembering food is actually for fun until they turn one.
I think sometimes you can worry that as soon as your baby turns 6 months they should be eating 3 meals a day. They honestly don't, it takes a little time for your little one to actually understand how to eat so starting with a little bit of baby rice is always quite a good way for them to start to learn the technique.
I also find that timing is quite important. With Alfie I find that if he is too hungry he wont entertain eating, he just wants a bottle. He usually has a bottle around 5am so before he is due another one around 8 am I try to feed him a little bit of porridge about 7am and he seems to respond a little better.
I plan to do a similar route of baby led like I did with Harri when possible. I need to be realistic that I am a Mum of three and, unlike Meme whose routine was a lot more rigid, with Alfie everything including weaning needs to be a little more relaxed. We have already tried some different flavours including broccoli, avocado and sweet potato which have gone down a treat.
The lovely people at Piccolo have sent me some of their pouches of recipes which are proving to be really handy for weaning when I'm on the go. I am a firm believer in making my life as easy as possible and this brand seems to definitely appreciate that us parents need yummy healthy food for our little ones in a nice easy and accessible way. I have started out using the single flavours like banana and pear which Alfie seems to enjoy and I am excited to start trying some of the delicious recipes as he gets a little older.
So here we go again, weaning take 3 – wish me luck!!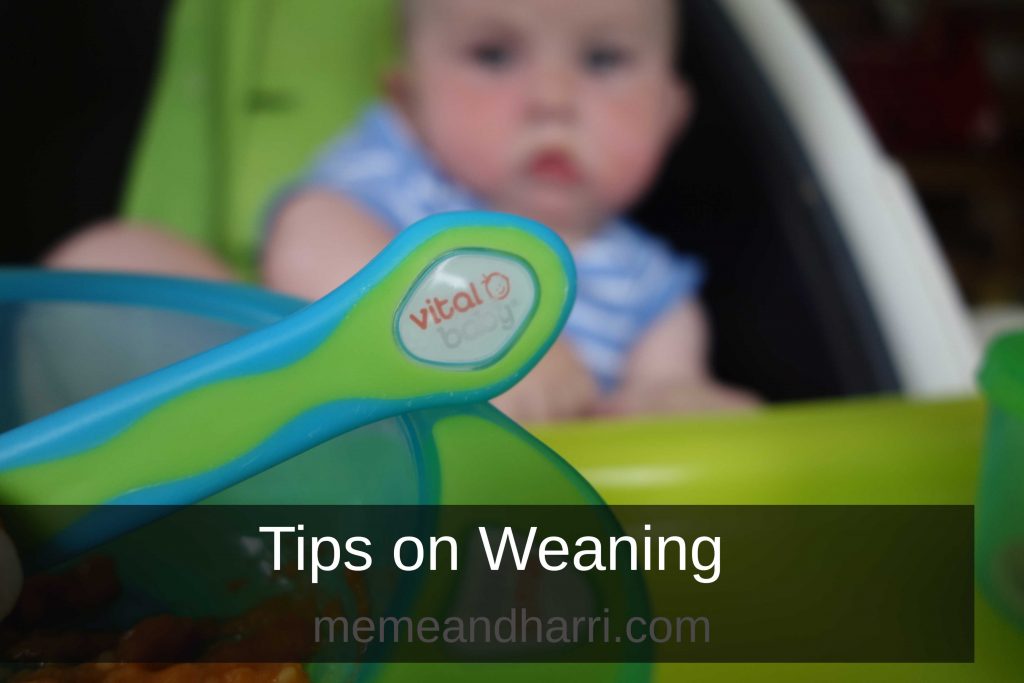 We were sent some Piccolo recipes to try out – all words and opinions are my own.