If you are looking for a kids beanbag I can highly recommend these ones from Little Ragamuffin. They have a wide range of Children's beanbags in lots of different colours and designs.
Finding the perfect kids Beanbag
I try to support independent small business as much a possible. Little Ragamuffin have so many lovely items to choose from on their website. As we have been spending any free time finishing Alfie's bedroom, I knew I wanted something to complete it. I decided to choose a bean bag which for a toddler is perfect.  Alfie can still be a little wobbly at times so it offers him a little more support. Also I managed to find one that complemented the room perfectly with a great monster design.
The kids beanbag arrived a couple of weeks ago and we have been delighted with it. Firstly, it is smaller than I expected though it actually suits us perfectly. It is big enough to sit on comfortably. Whilst being small enough to carry easily from room to room using the loop handle.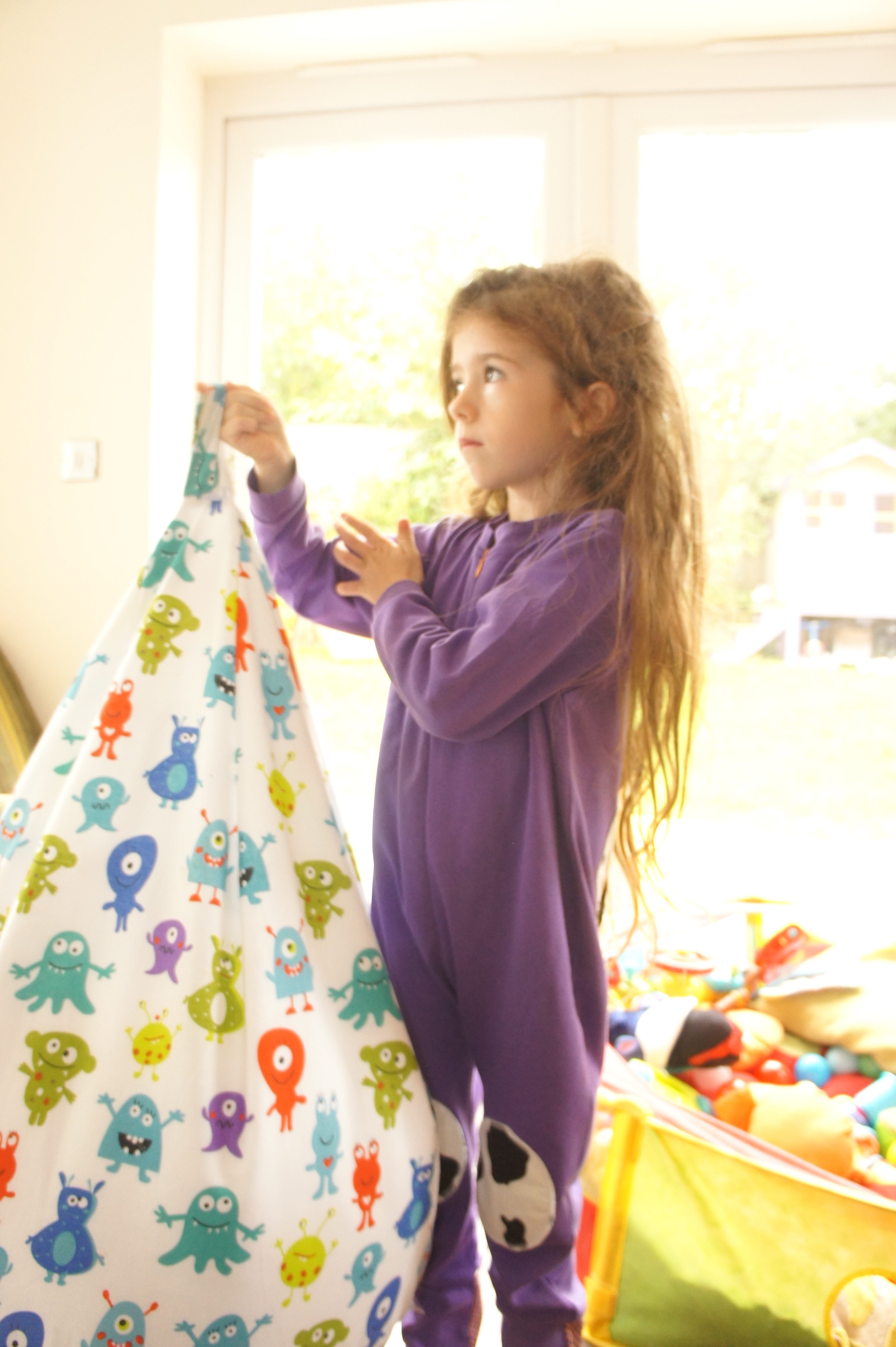 The design is so cute, it is white and has lots of colourful and friendly monster prints on it. A bean bag perfect for my little toddler. It actually brings a cool fun factor to the room and I'm made up with my choice despite being spoilt for choice.
Although this beanbag was purchased for Alfie my two girls (ages 4 and 7) have loved jumping on it and we often find them both sitting on it whilst watching the television or telling stories. We have therefore decided to treat them both to their own bean bag for Christmas as a surprise and will, of course, be purchasing them from this lovely little store.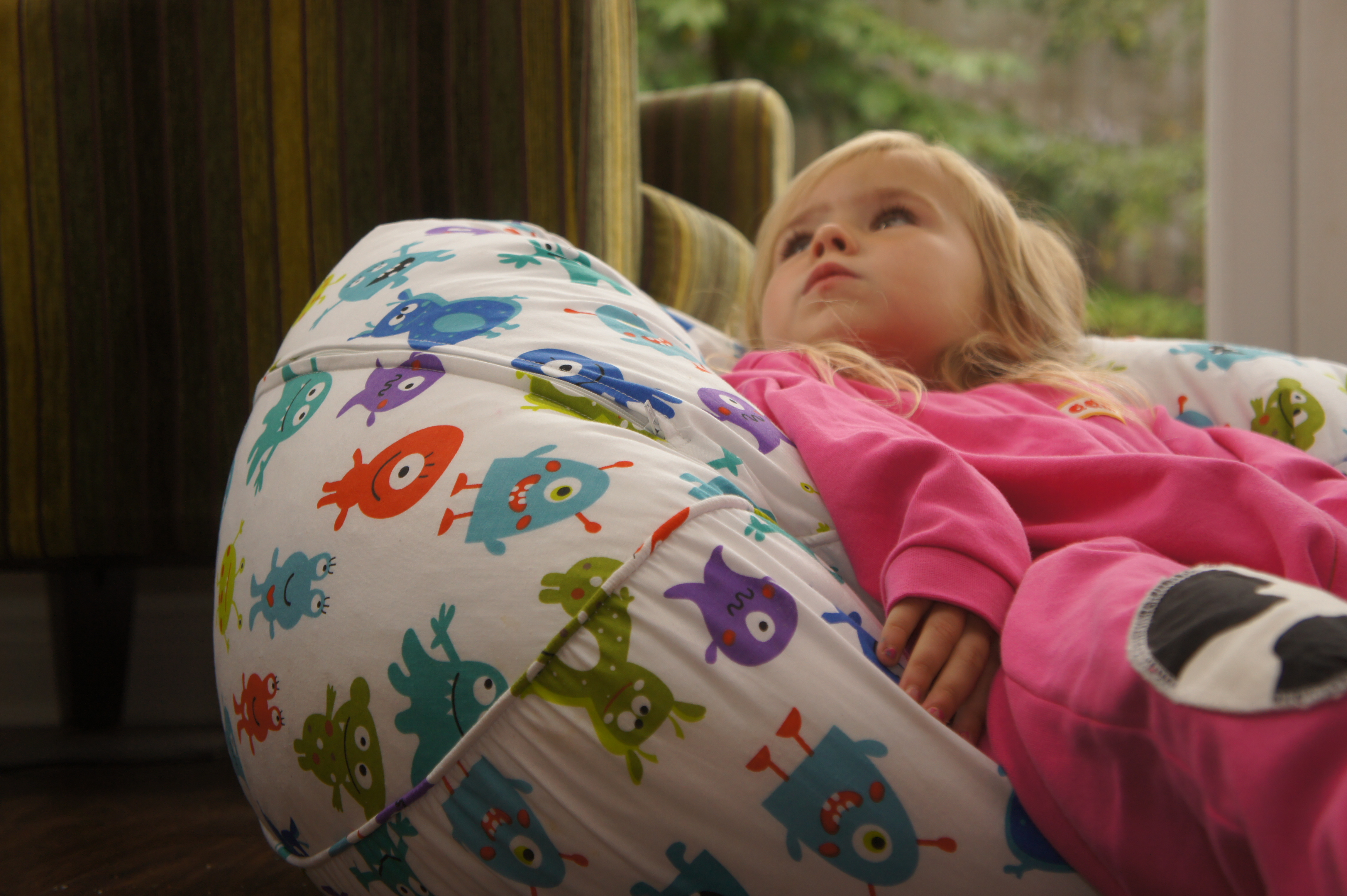 We were sent this product in exchange for an honest review however all thoughts belong to me, Meme and Harri, with lots of smiles from Alfie.