This week I have been teaching Shakespeare to my children. We have been celebrating Shakespeare week with Viking. I love marking occasions like this as it such a great way to get my girls thinking creatively and celebrating people's work.
There is no better feeling than learning something new. It opens a whole new world of discovery for children. I always think being a teacher must be an amazing and rewarding job, shaping small people's lives and watching them flourish. Although it can be a difficult job too, I know a lot of teachers can get anxious and nervous when teaching which is why websites like G2CS are so valuable.
However teaching Shakespeare to my children I found relatively easy. With my girls being just 8 and 5, I wasn't sure if they would know who Shakespeare was. The response I got from Meme my 8 year old was ' Do you mean William Shakespeare? Of course I know who he is' which definitely told me.
We had a little chat about some of his work, we discussed my favourite Shakespeare play 'Romeo and Juliet' to which they enthusiastically told me it sounds a lot like one of their favourite films 'Gnomeo and Juliet', and we had a little look online to look at some of his other work.
We were also sent a lovely box of resources to help us create some Shakespeare inspired masterpieces of our own. Our box included:
Calligraphy pen set
Chisel tip Sharpie
Coloured pens
Gold frame
Stamps
Poetry book
Parchment paper
Coloured paper
Postcard
Literary tea
Wooden letters
It was like Christmas looking through our treats and such a good way to get children thinking creatively. My girls loved the pen and we pretended to use it to write letters to loved ones. We loved the wooden letters and enjoyed spelling out words and putting them in order. We looked for some of our favourite Shakespeare quotes (I love a good quote!) but I think what we enjoyed most was channelling our inner Shakespeare and writing some poetry in our book.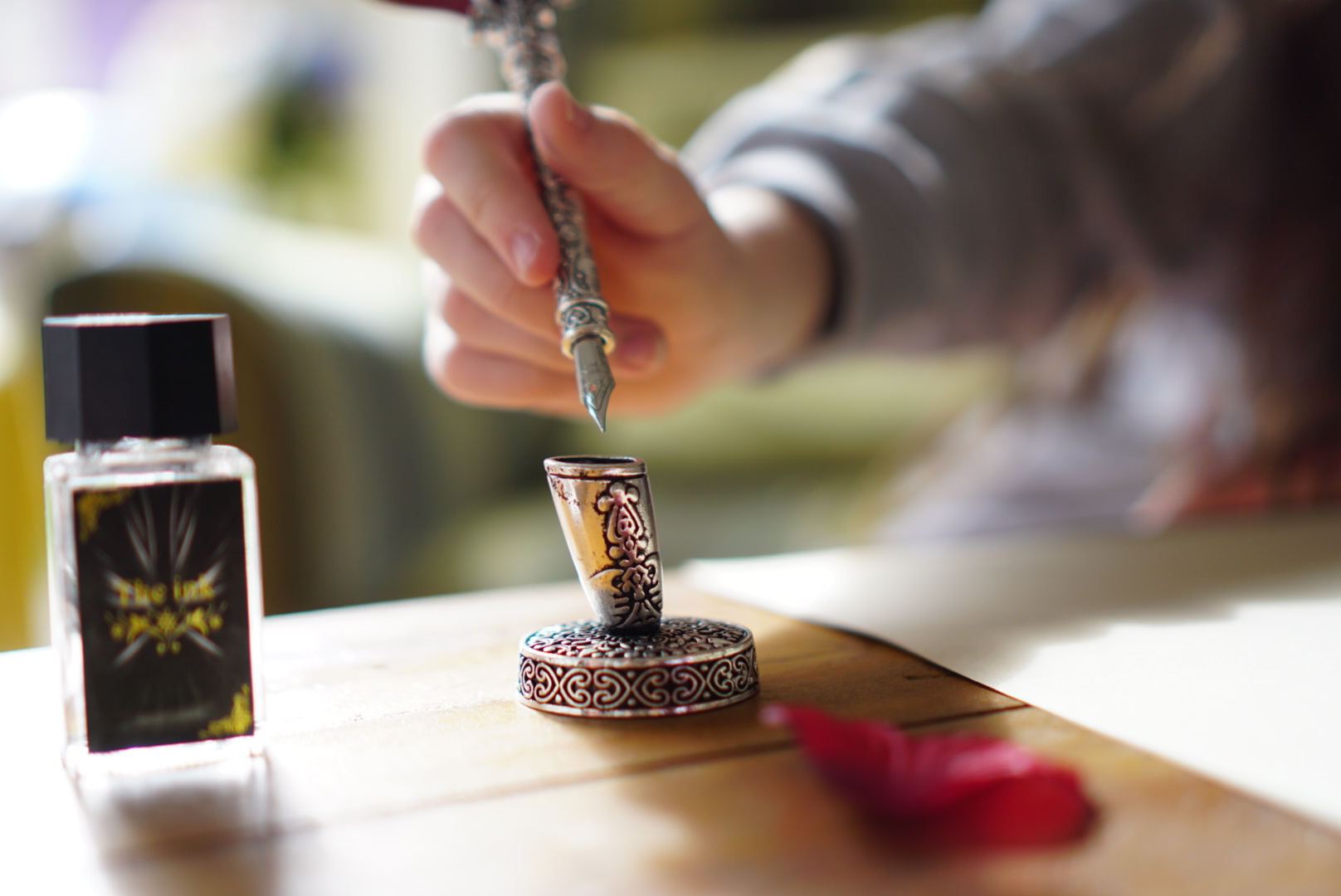 The thing with poetry is that it can be anything you want it to be. What you see, how you feel, who you are. It can be just a few lines or a whole page. It can rhyme or not. Poetry is just a way to express yourself.
We had lots of fun writing some poems, playing with words and exploring our feelings. It was such a great exercise to do with young children and I feel that we all definitely learned a little something and we plan to put these dates in our diary for next year and see what we can create.
Do you teach Shakespeare to your Children?
Thank you to Viking for our box of treats (in exchange for a honest review) – we enjoyed this campaign so much.