We are a very active family all year around. Whatever the weather we love outdoor play, exploring and walking the list goes on.
Whilst the older kids sometimes moan especially on a wet day, once we are out it does us all the work of good. Less bickering, fresh air and a little bit of exercise. It always makes the whole family feel better especially after a busy and stressful week at school and work. It also makes us appreciate coming home to a warm house, hot drink and a family film.
Introducing Character Toys
There are so many benefits to staying active.
I have been working with Character the last few weeks on their 'stay active' range to encourage families to getting play and well stay active, indoors or outdoors.
There are so many benefits to this Stay Active range. It increases mental wellbeing, Improves movement, balance, coordination and reaction time. They are also designed to help social skills, self-esteem and confidence. I can notice the difference in my children straight aways after the have been playing outdoors and competing with each other. They are happy, excited and buzzing.
Whilst obviously you don't need anything to get outside, sometimes outdoor toys are a great way to make it a bit more exciting.Whilst it is the season when children are receiving new toys, this Stay Active range makes for a great gift. Also if you feel the cold and don't want to go outdoors then the good news is that you can use the toys to encourage your children to stay active indoors.
We have been sent a couple of Character's Stay Acvive range to try out. Here's what we thought.
Slingball
Slingball is such a great toys for kids of all ages. Sling Ball consists of 2 racquets and 2 Sling Balls.The idea is to hook the sling ball using the rubber hook and launch it to the other player. The other player then catches the ball using their racquet. It is a really simple concept but such a fun toy.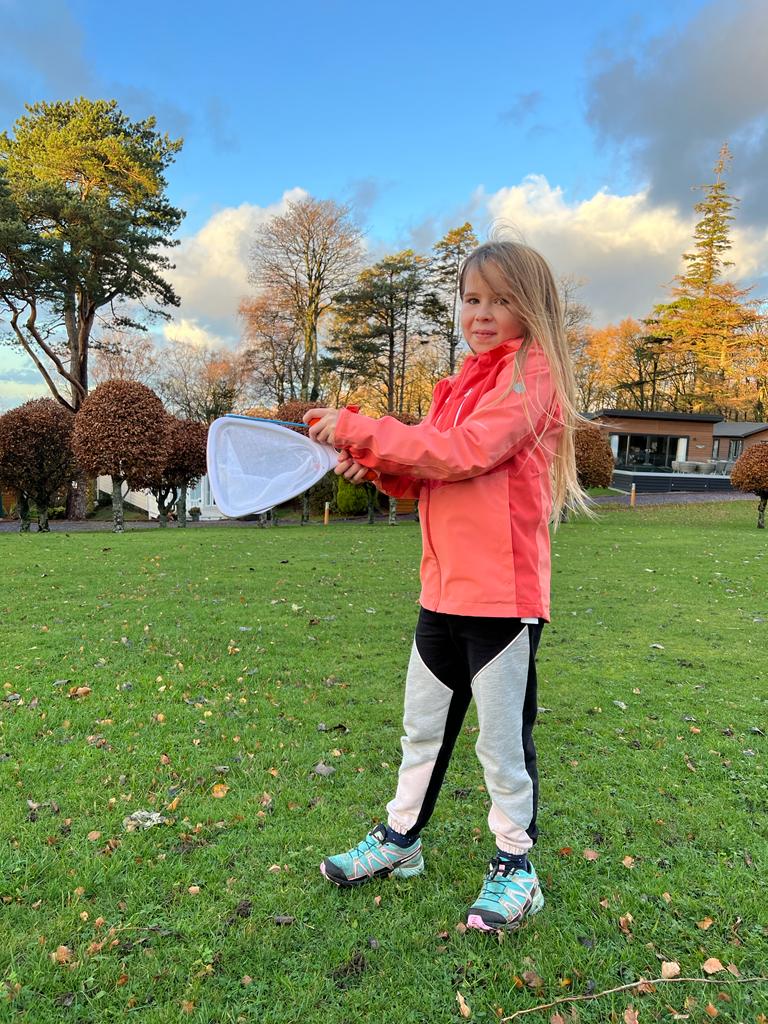 We had a lot of fun playing this game. It is the perfect toy to carry around with you for days out as it's lightweight, small and easy to store. A great little gift this Christmas that can be used all year round.
Stay Active Hip Hoppa
Well I knew my kids would love this one as soon as it arrived. Amelia has been jumping around the house on this. You stand on the platform (which has a ball underneath it!) holding the flexible strap and bounce about. It is a lot harder than you think because the strap is a pice of fabric so it doesn't offer much support. We had a lot of tumbles and also a lot of giggles. It is probably a little tricky for younger children but my bigger kids really enjoyed it. Great for balance, coordination and stamina!!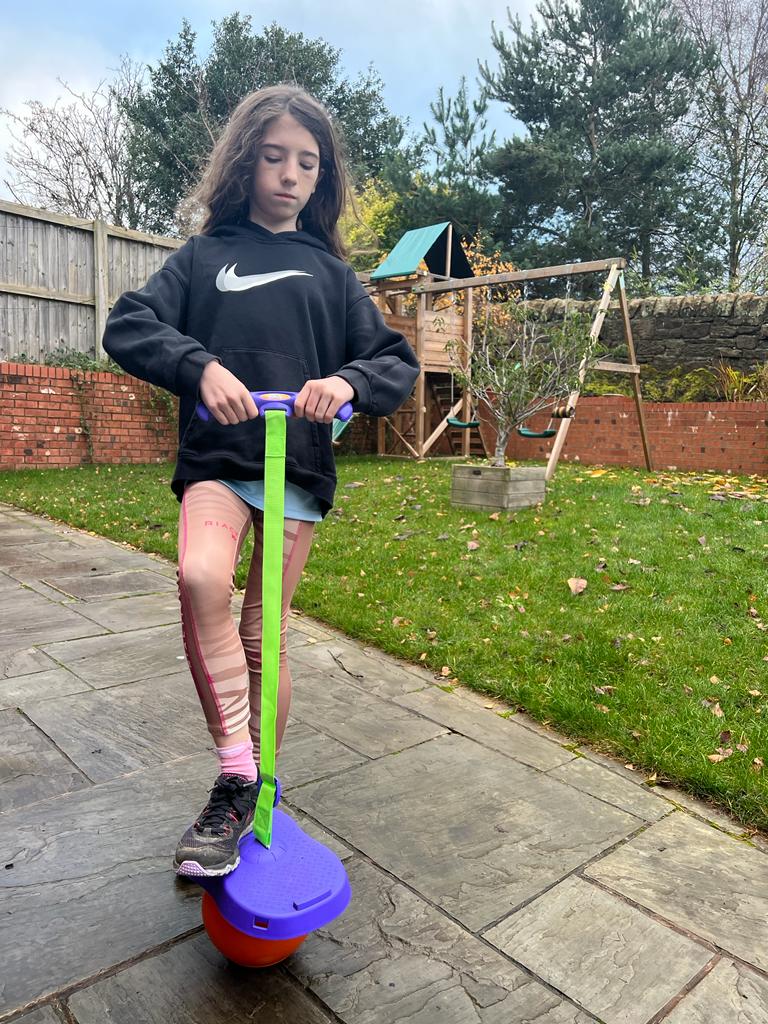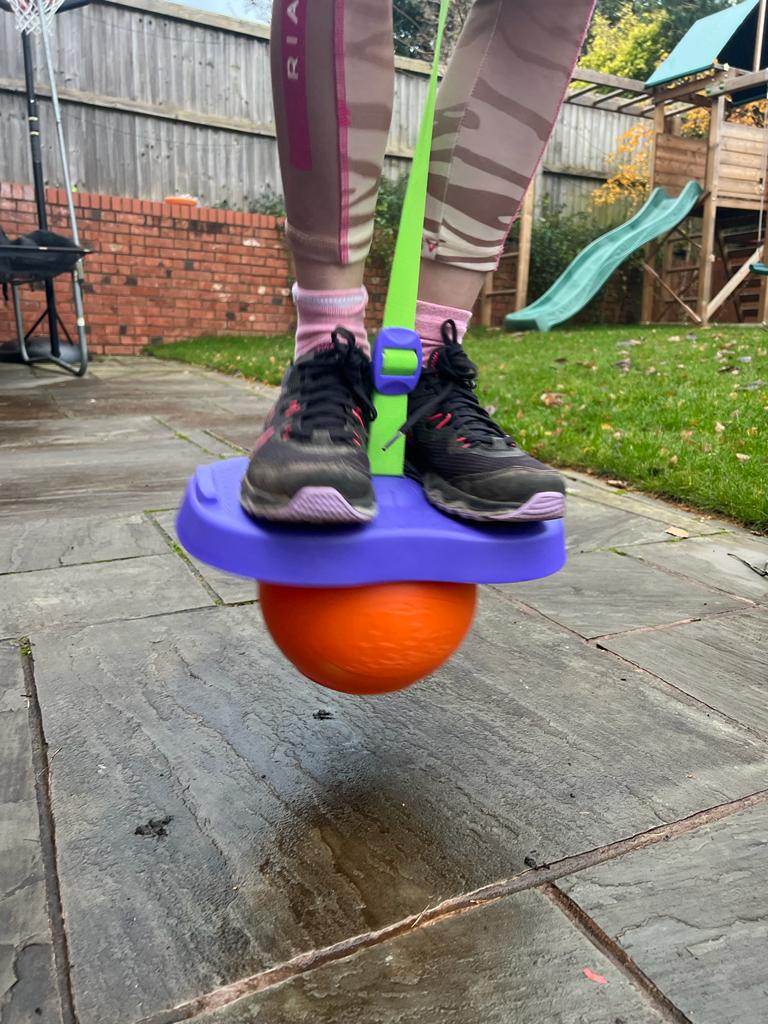 I love the Stay Active campaign because as well as encouraging less screen time, it is such a great way to boost your child's confidence and mental wellbeing. I see such a difference in my children's mood when they have been active or playing outdoors together.
Character Stay Active toys are available from The Entertainer and Smyths Toys.
I have been sent the Sling Ball and Hip Hoppa in exchange for a review.