Even if you are blessed with acres of space in your home, storage can be a problem. In a smaller space, effective and accessible storage is simply a must. These five great space saving hacks, brought to you by Balustrade Components, make designing your home with great storage solutions even easier. Every room in the house could benefit from more storage, especially storage that hides stuff away…
THE BATHROOM
Often the smallest and the busiest room in the house. Fitting everything you need into the bathroom can prove a storage nightmare. From bath toys to toilet rolls, to toiletries to bath products, squeezing it all in is nigh on impossible.
The next time you renovate, try these storage hacks
Under bath storage – there are great under the bath storage hacks coming to the marketthat make use of the space beneath the bath, ideal for family households.
Over the door shelf – a great place to store items that need to be out of reach, such as cleaning products and other items.
THE KITCHEN
As well as planning your kitchen cabinets and worktop space, you need to identify possibly wasted or dead space and put that to good use. The trend for kitchen islands is going nowhere and that can only be a good thing. However, as well as being a handy breakfast bar, there are also parts of the kitchen island that are wasted. Such as those lovely columns that stabilise the whole thing. Either leave as open shelving or add doors to make them small cupboards. Ideal for recipe books and other bits and bobs.
THE BEDROOM
Even off undulation in walls and coves by opting for fitted furniture that creates a blocked off, straight line wall that makes dressing the room much easier. But, it also gives you an amazing of accessible and usable storage space.
We are accustomed to buying a wardrobe for the bedroom. Making do with the rectangle box and a hanging rail but actually, what we need in terms of bedroom storage is much different. Your winter jumpers don't need hanging, as they would be better stored folded on shelving. Likewise, full hanging height is not always required, unless you have a selection of tasteful evening gowns and suits.
As well as investing in bespoke fitted wardrobes.Use under the bed space for storing lesser used items such as spare bed linen, clean towels and seasonal clothing. Either choose a bed that has integrated storage. If not, utilise the space with handy plastic boxes on wheels or use the bags that can be suctioned shut by using the vacuum cleaner.
THE HALLWAY
The hallway is famous for being devoid of storage and like other space in your home, it can be one of the busiest places. Transient in nature, the storage you need here needs to be simple, easy to use and easy to access too.
There are all kinds of space saving hacks
– Fitted furniture under the stairs that including hanging space for coats and space for wet/muddy boots and shoes
– Slimline furniture also works well in the hallway to, from console tables with drawers to benches that make storing bags and shoes ready for the morning rush so much simpler
– Stair tread storage is a new thing in many ways but when you see it, you will wonder why you never thought about it before! Utilise the space in the stair treads by opting for drawers in the stairs – great for storing smaller items like gloves, hats, scarves and shoes too. Even dog leads and keys can work in these stair drawers too!
THE LIVING ROOM
The living room is a communal space that everyone enjoys and there are some great storage hacks for this room too;
– Floor to ceiling shelving is great for not just books, but showing off some sculptural pieces too
–  A coffee table with drawers is ideal for throwing things in to tidy the space when unexpected visitors call
– A trunk is also a great addition. It can morph into all kinds of storage solutions over the years. From a toy chest to a place where magazines are kept and other essential items.
Which of these space saving will you try?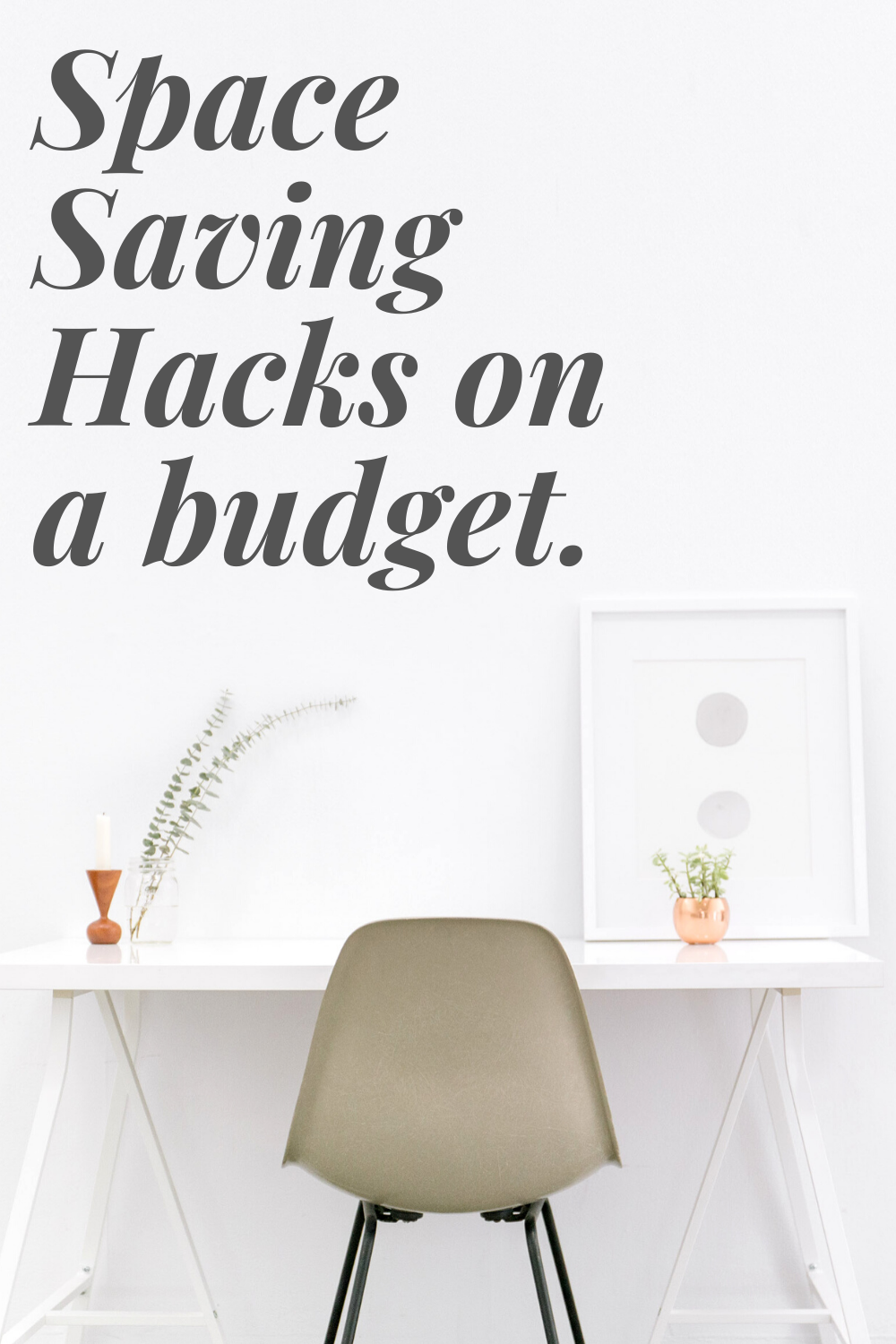 This is a collaboration post