With every passing year, new fads and tastes are changing almost weekly. Very few choices made at the beginning of a century are around by the end, so it gets harder and harder to keep tastes satisfied.
So when it comes to your home – specifically your flooring requirements – how do you choose something that will be around a decade after you have installed it?
The answer is choosing Quick Step vinyl flooring to see them through the years. The benefits are vast compared to other flooring options and offer a longer-lasting life span, complete with the ease of changing should your tastes differ over the years ahead.
Easy to Assemble
The implementation of your floor installation is not challenging. It is much simpler than you initially believe.
After selecting either glue-down or click-together options for your flooring, you would be surprised to learn that the process is simple and does not require a professional to pull it off. If you are a dab hand at DIY, you can find yourself dedicating a mere afternoon to laying your new flooring.
With the ease of assembly also comes the ease of pulling up the flooring to replace sections or the entire floor if you choose to go with a different style, saving you pounds, time and a boatload of stress.
Won't Clean You Out
With luxury vinyl flooring, such as dark grey vinyl flooring, you have a scratch-proof, stain-battling, moisture-resistant option literally at your feet.
Wear and tear, as well as discolouration and staining, can ruin many other types of flooring. Vinyl tile brings added protection to the home to ensure your underfloor is safe, and you won't be moving furniture over to hide an embarrassing scratch or scuff noticeable to all.
The durable quality and cushioned properties ensure that vinyl will outlast any other carpet, wood or laminate flooring that often suffers from abuse.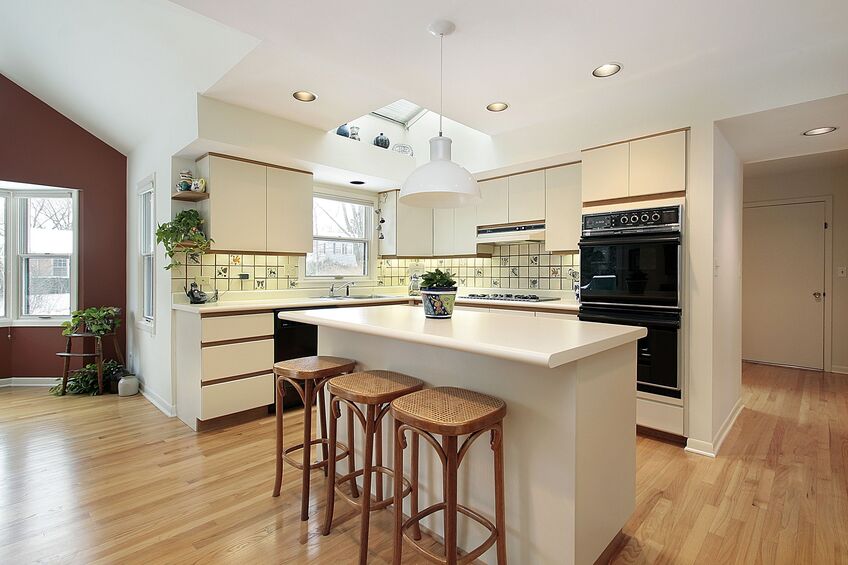 Get Creative
One of the qualities luxury vinyl offers is the wealth of creative opportunities it affords you with your home.
You can have adjoining rooms with different feels – from dark wood to stone or ceramic – to give a personalised touch to your lifestyle. You can even utilise vinyl in the bathroom due to its anti-moisture properties and tendency to not rise with temperature changes.
Children's bedrooms are an area with a lot of heavy activity, so you could give them a look and feel that will last much longer than a carpet under such conditions.
The Best
It's no secret that people choose to go the route of Quick-Step vinyl flooring due to its ease of maintenance and pure wealth of selection on offer. If you are looking for a home with a future that will retain its appeal long into the next decade, then Quick-Step luxury vinyl is the choice for you.
This is a collaboration post