Is it time for your child to choose GCSE's subjects? Are they finding it hard to decide and do they need your advice and support? This is a good time to remind your child that choosing GCSE's is an exciting opportunity. It gives them a chance to tailor their education around what they enjoy and what they're good at. It might even steer them in a particular career direction, so try to embrace it together and take your time to consider all options.



Here is some great advice from
Mount House School
, for parents who want to help their children choose GCSE's
Deciding which GCSEs to choose involves a number of factors, such as your child's interests, which optional subjects their school allows and your child's future plans.
This is the first time that your child has been given an opportunity to focus on the subjects that they enjoy the most and do well at. Take the time to chat with your child about their favourite subjects. Enjoyment of a subject will lead to the best results.
It is also a good idea to talk about what they wish to do after school? Do they want to go to university or is there a particular career interest. These kinds of conversations will prompt your child to think about their academic strengths and how they could benefit their future.
If your child does have a particular career interest, you could research the qualification requirements to secure a role in that industry. However, it's also worth encouraging them to select a variety of subjects. This will allow them to explore and develop a range of skills. In doing so, they are keeping their options open.
The best thing you can do for your child at this time is show your support and be there to listen.
Help them to collect all the relevant information required to make their decision making as stress free as possible. Finally keep up a positive attitude towards this exciting milestone in their education.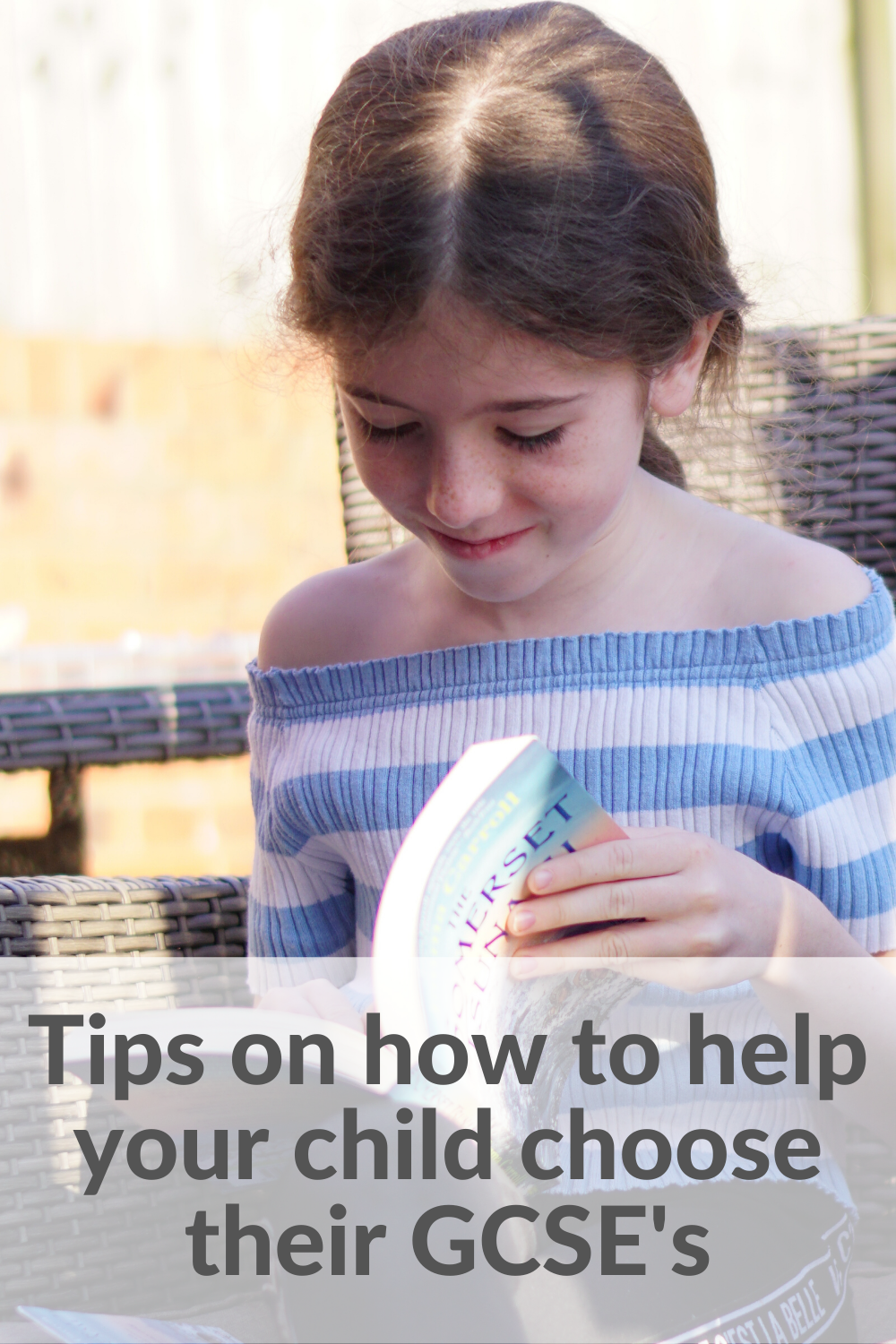 This is a collaboration post