This weekend we visited Hafan Y More Haven in North Wales. We go on a lot of caravan holidays however this is our first ever visit to a Haven holiday so I thought I would write a honest review of how we found it and more importantly would we go back?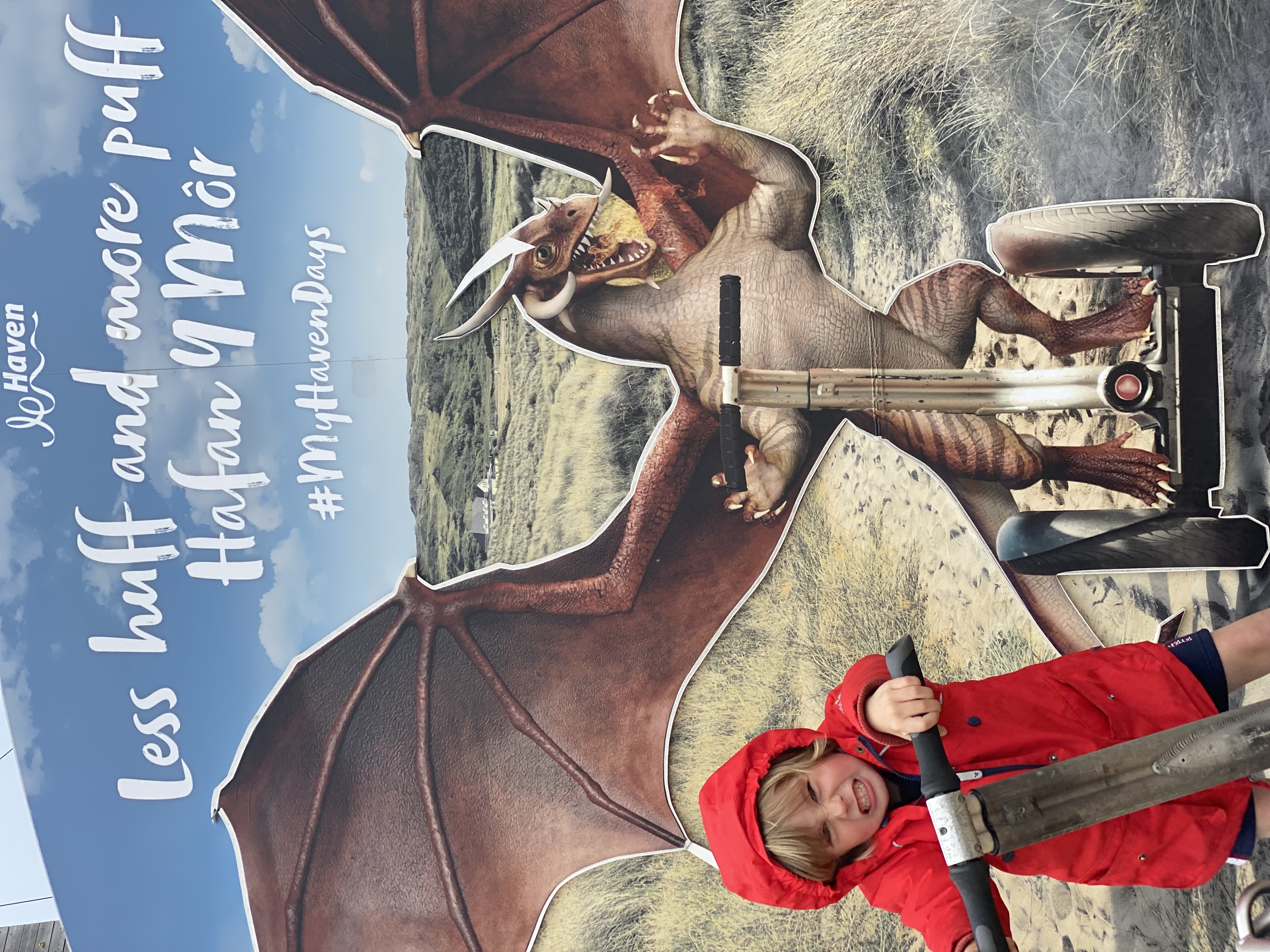 Hafan Y Mor Haven First Impressions.
We booked to visit Hafan Y Mor over the Jubilee weekend. It was quite a last minute booking and we booked a bronze caravan to sleep 6 people. It cost us £480. To our delight when we arrived we discovered that we had been upgraded from a bronze caravan to a Gold caravan which was absolutely lovely. Lots of space, really good layout of the kitchen area and dishwasher was included. Check in times at Hafan Y Mor is at 3pm. In your caravan you will find your Haven play passes if you have included them in your booking. These allow you to access the swimming pool and the night time entertainment.
What is there for kids to do at Hafan Y Mor?
One of the reasons we wanted to try a Haven holiday is the activities that are available for children. There are so many things to do for kids at Hafan Y Mor. My kids love climbing and zip wires so I knew they would love it here. I thought the activities here were reasonably priced. Having previously been to Centre Parcs were the activities are so expensive the Haven prices are much more affordable.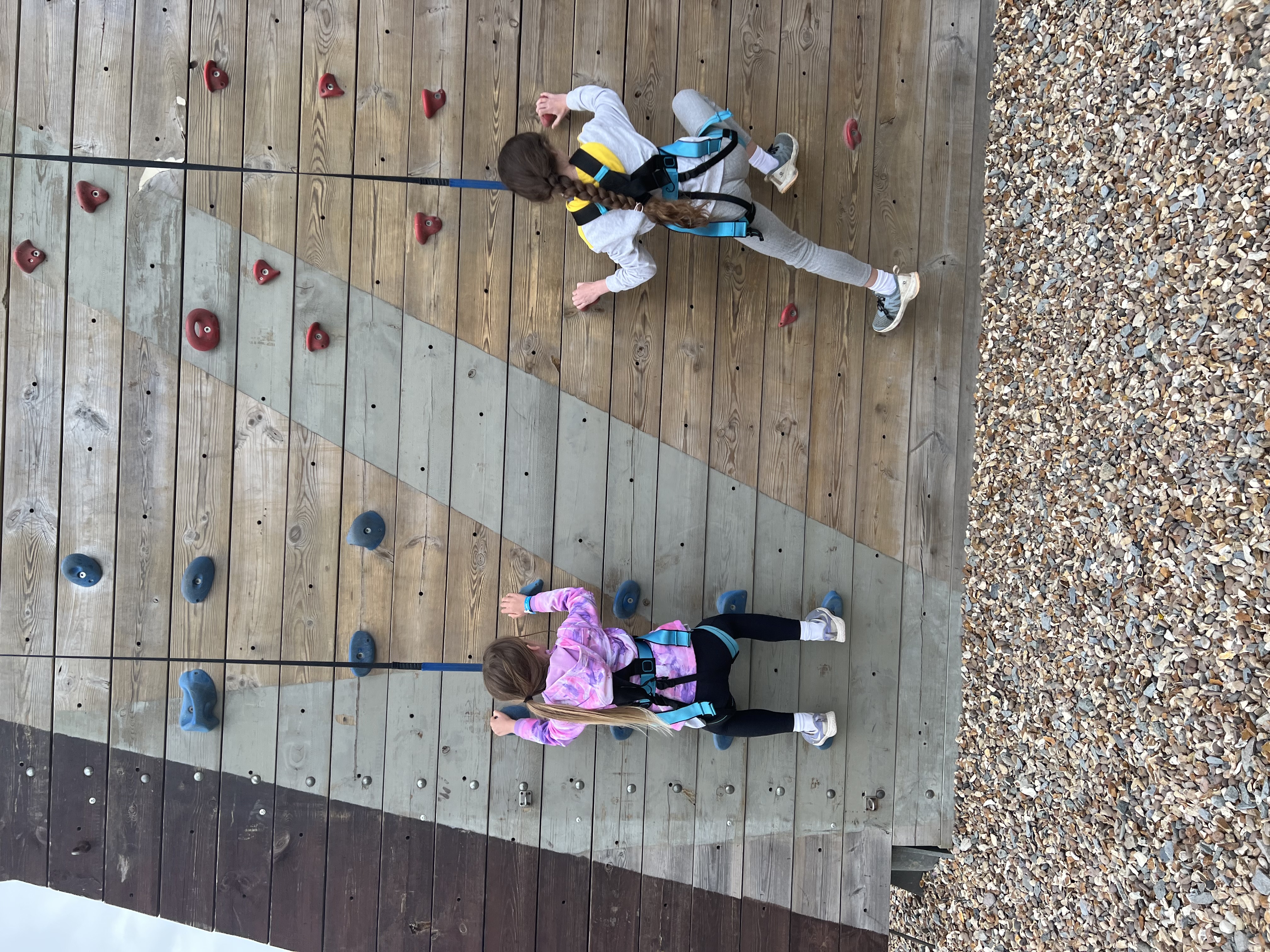 The girls chose to do the Arial Adventure. Despite being 11, Meme is really small in height so my husband had to do it also with the girls. I completely understand the health and safety rules but I do find it really annoying that the adult who has to accompany the child (but doesn't really want to do it) has to pay full price. I always think a discounted price for accompanying adults would help.
However the girls loved it. The instructor was brilliant and helpful. Would definitely recommend this. Alfie being much younger went on the mini Arial adventure. Which he also enjoyed. Alfie is 5 and full of adventure. I found a lot of the activities either too young or too old for him. The girls did the climbing wall which he would have loved however he was too young to participate. The trampoline would have been a good activity for Alfie however it was fully booked for the majority of the weekend. So my biggest tip would be to make sure that you book the activities in plenty of time so they don't fill up.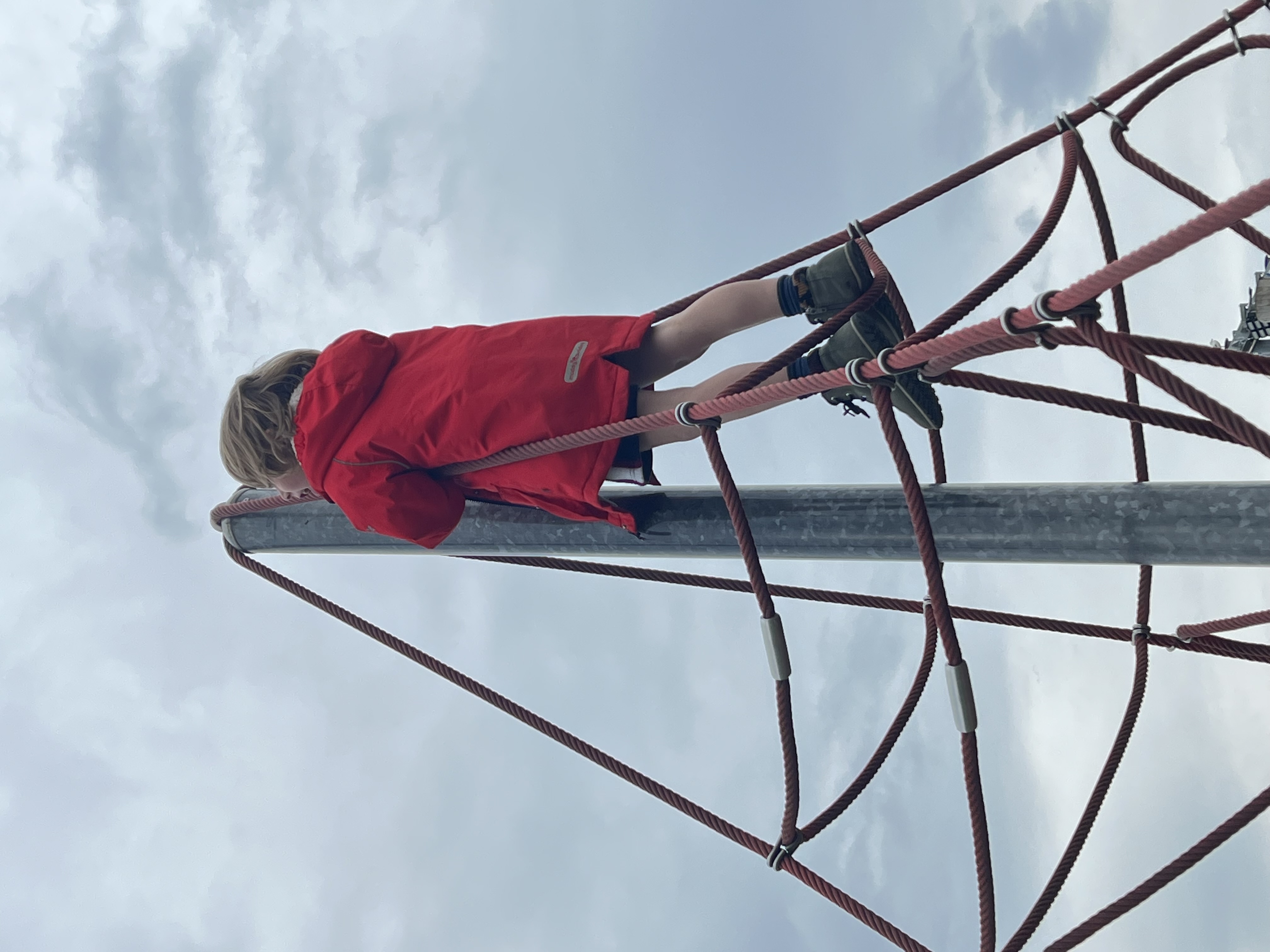 Where is there to eat in Hafan Y Mor
There a few places on site to eat at Hafan Y Mor. Newly refurbished The Coast House Bar and Grill is where we ate a couple of times. It is pretty much pub food with something for everyone. It has be decorated lovely and has a really nice vibe. If it is your child's birthday be sure to tell them as they will bring a slice of cake and sing which Harriet loved. There is also access to a small arcade and soft play so the kids could go and play whilst they were waiting for their food. I should mention cocktails and mocktails are available here and they were lovely. You can also get a drink in the very trendy bar.
There is also a bakery called The Cakery where you can sit and have some cake or a hot drink. The cakes looked amazing, however this shuts at 5pm and 3.30pm on a Sunday so we never got a chance to go.
There is a chippy on site and also a pizza takeaway Papa Joes which is situated inside the Boardwalk venue which is where the night entertainment takes place. You can sit inside the Boardwalk and eat or you can take the pizza back to your caravan which is what we did, it was delicious. There is also a big arcade in the Boardwalk.
There is entertainment on every single night which the kids loved. Remember to take your play passes as you need to show them on entrance.
A few other things about Hafan Y Mor
The swimming pool is amazing. The kids loved it. They have flume slides which were unfortunately closed when we went. There is another slide which the kids went on a million times. There is a waves pool and also a separate baby/toddler pool. You need to book 1 hour sessions to go. I would recommend booking before you go. There is app to download which you can book through. However we didn't and the staff were really accommodating and we managed to go every day.
As you can imagine the changing area is manic. There are hairdryers available and you need a pound for a locker which you get back.
In you caravan you get a couple of antibacterial wipes and that is about it. There are no tea towels or clothes, nothing to wash dishes with so remember to take you own.
There are a couple of food shops on site which sell fresh bread and everything you would need. It is expensive though I would try and take everything with you.
There is a wooden play are although it is quite small for the size of the caravan area – a bigger one would be much better especially if you are not wanting to pay for all of the activities.
The Haven site of Hafan Y Mor is also just a few minutes walk away from the beach if you need to get away from the hustle bustle of centre.
There is also a laundrette at Hafan Y Mor should you need it.
Check in at Hafan Y Mor is 3pm and checkout is 10am, however you can continue to use the facilities for the whole day.
Would we go back to Hafan Y Mor Haven?
Despite the weather being very wet all weekend, we definitely would go back. The kids really really enjoyed it. They loved the activities, staying up late and watching the entertainment. The pool was definitely a favourite. They can't wait to return.
Website: https://www.haven.com/parks/north-wales/hafan-y-mor
Address: Hafan y Môr Holiday Park, Pwllheli, Gwynedd, North Wales, LL53 6HX
Contact Number: 01758 612 112
Planning a Haven holiday to Burnham on Sea? Check out this post for all the activities and entertainment in 2022.