The last few months I have been encouraging my children to use their online time playing some games on the mortgagecalculator.org/money-games/ My children love playing online games. Whilst I generally try to limit the time they spend on iPads. When they are playing games that encourage learning I am a little bit more lenient.
Cashier Simulator.
What child doesn't enjoy playing shop? This game is lots of fun and a great way for your child to understand and identify money.
You are the cashier in the game. Your job is to tally up all of the items that the customer buys. Then the cashier has to type into the cash register what money the customer is paying with and the identify the correct change.
My kids really enjoyed it. The only negative there is, is that the currency is on dollars. It would be great if this could be changed into other countries currency.
Tractor Mania
This game took a little longer to get my head around but once we did it was full steam ahead. This a driving game which is always a favourite amongst kids. You have to pick up produce in the back of your tractor and take it to the destinations. Using the arrow buttons on your keyboard you can move as fast as you want. Each income you make through the stage can allow you to upgrade parts of your tractor like the gearbox, tyres etc. There are lots of levels to work through on this game and it can be pretty addictive!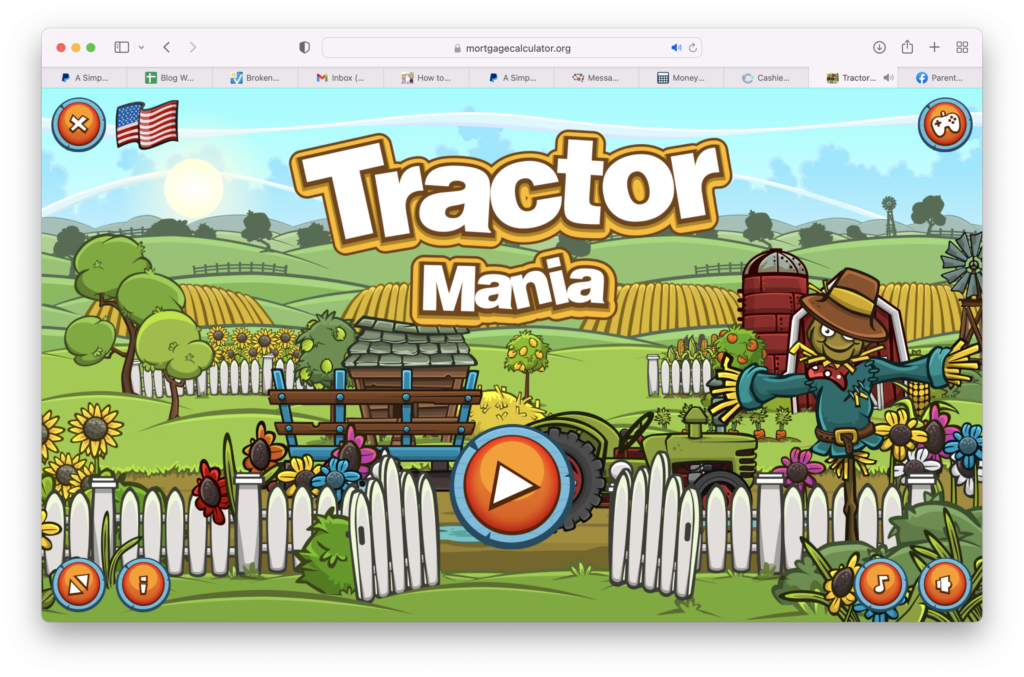 Pizza Baker
Definitely our favourite game – Pizza Baker. The aim of the game is to see what order has come into the pizzeria and make it for the customer. You choose the crust, sauce, and toppings. Pizzas must be completed correctly and cooked before the timer reaches zero or you lose a life.You have 3 lives before the game is over.
There are so many fun free online games for you to choose from. All of these games will help you child get used to using money and help identify different coins.