We have worked with Frugi before on a campaign when Alfie was a baby. However, I didn't realise that their clothing went up to ages 9-10. I honestly thought their beautiful clothes were just for babies and toddlers. So when I got the opportunity to work with them for all three children I was delighted because their clothes are really lovely. The organic cotton feels lovely to touch.I remember from last time that their clothes wash well. I also love the idea of eco friendly fashion. They use recycled materials for their products and have such strong ethos about putting the planet first.
What my children chose from Frugi.
Whilst I like to dress my girls the same I know Meme is wanting to start to wear different clothes from her sister. She is also at the age were she wants to dress a little 'cooler' and more fashionable. So I knew the dress that would be perfect for her, ironically called the Harriet hoody dress. It is a hooded sweatshirt dress available in two different designs and colours. We were also sent some cerise pink leggings which looked lovely together. Unfortunately they didn't fit Meme (she has a really tiny waist for her age).
Harri picked the Sophia Skater dress which again is available in different colours. This outfit came with matching tights which I loved. I should mention that the Frugi tights are so cool and bright designs, that really make an outfit.
There is so much choice especially for babies that I couldn't decide for Alfie so I let the Frugi team choose something for him. They chose a blue cord Play days Dungaree set which was so cute, it also had a picture of a tractor on which Alfie loved.
First Impressions of our Frugi Clothing
We received the items a few days later in the most beautiful packaging, I am a sucker for pretty packaging, it just makes the delivery look like such a treat, also perfect for a Christmas gift.
I was delighted with all the choices, especially Meme's. She can be a tricky to please but loves it, both my girls do, putting their new outfits on straight away.
The Harriet hoody dress is perfect for looking a little trendier, cooler and more grown up. She is wearing it with tights and it is so cosy and, at the moment, it is her go to dress especially now the weather has gotten a little cooler. The Sophia dress that Harri chosen is perfect for my sweet little girl. Full of rainbows and birds, it matches my littlest girls personality just perfectly.
I also love Alfie's little outfit. Admittedly it's not something I would choose myself, but sometimes that's a good thing. I tend to get stuck in a rut with Alfie's clothes so a little something different was nice. He looks adorable and I know this will keep him nice and warm throughout winter.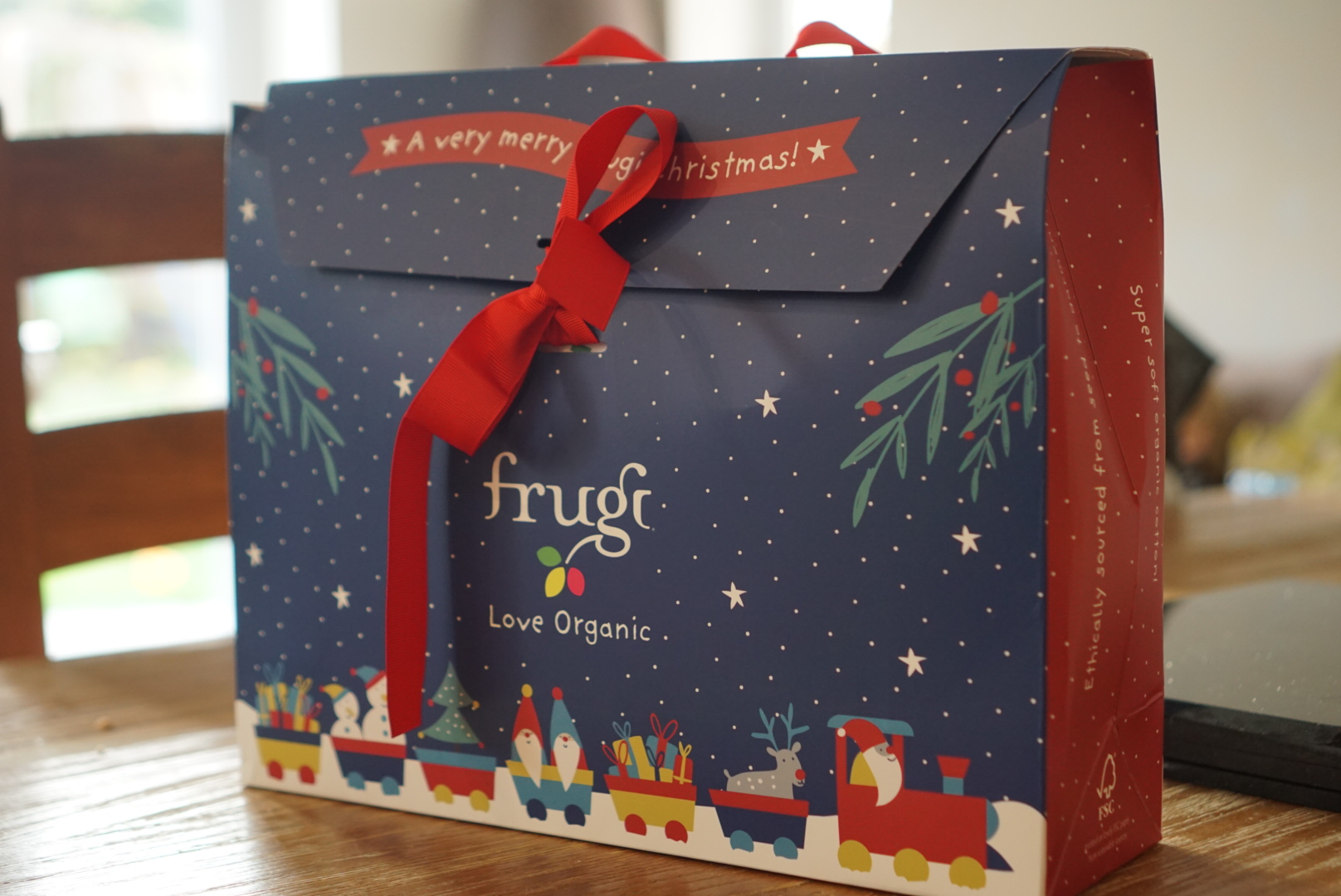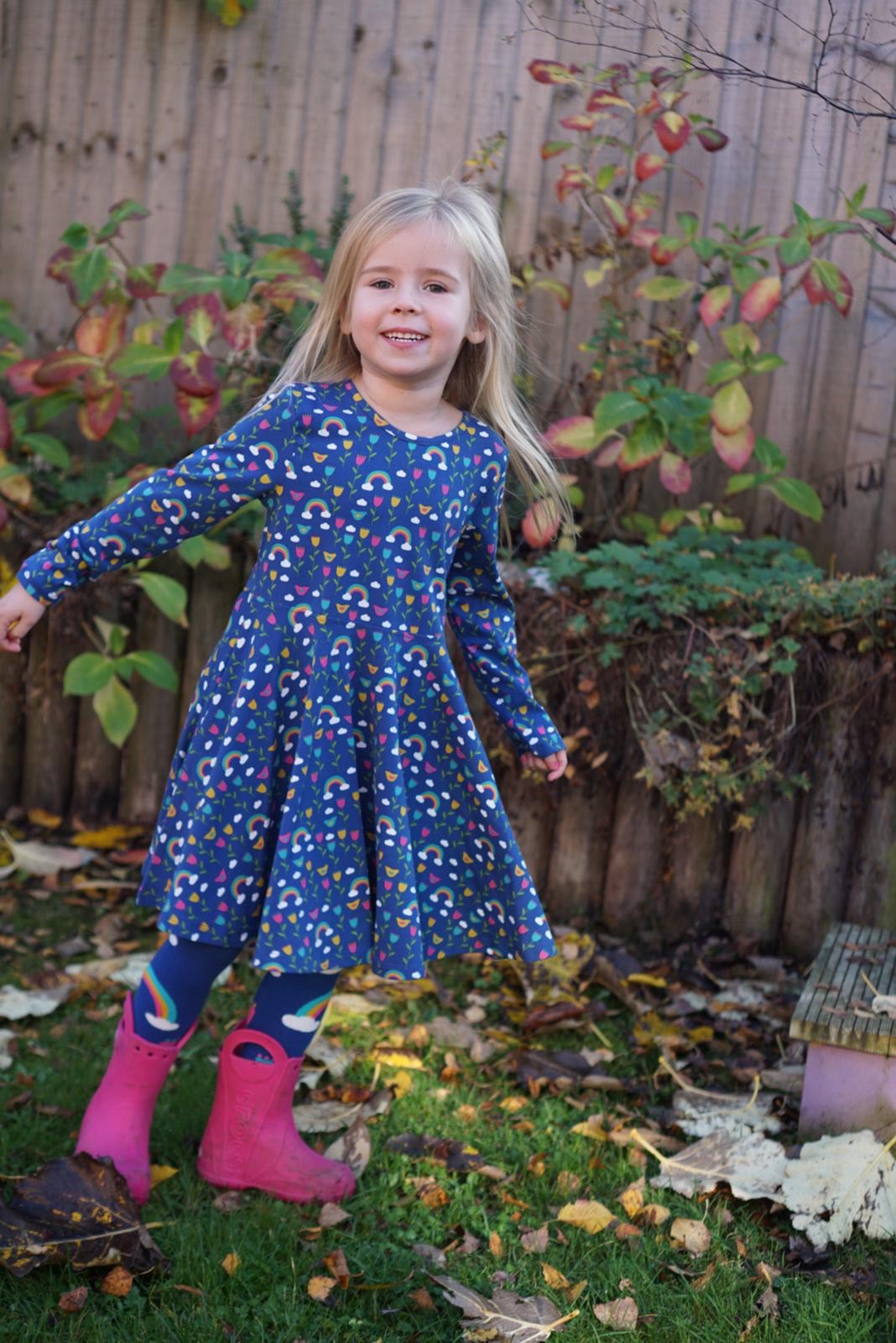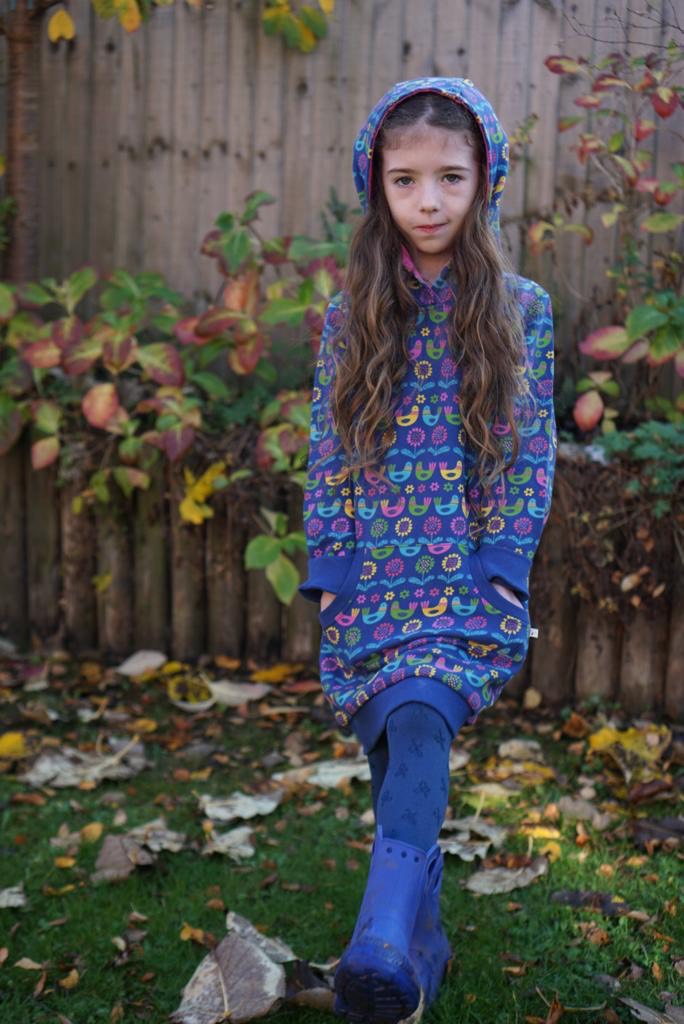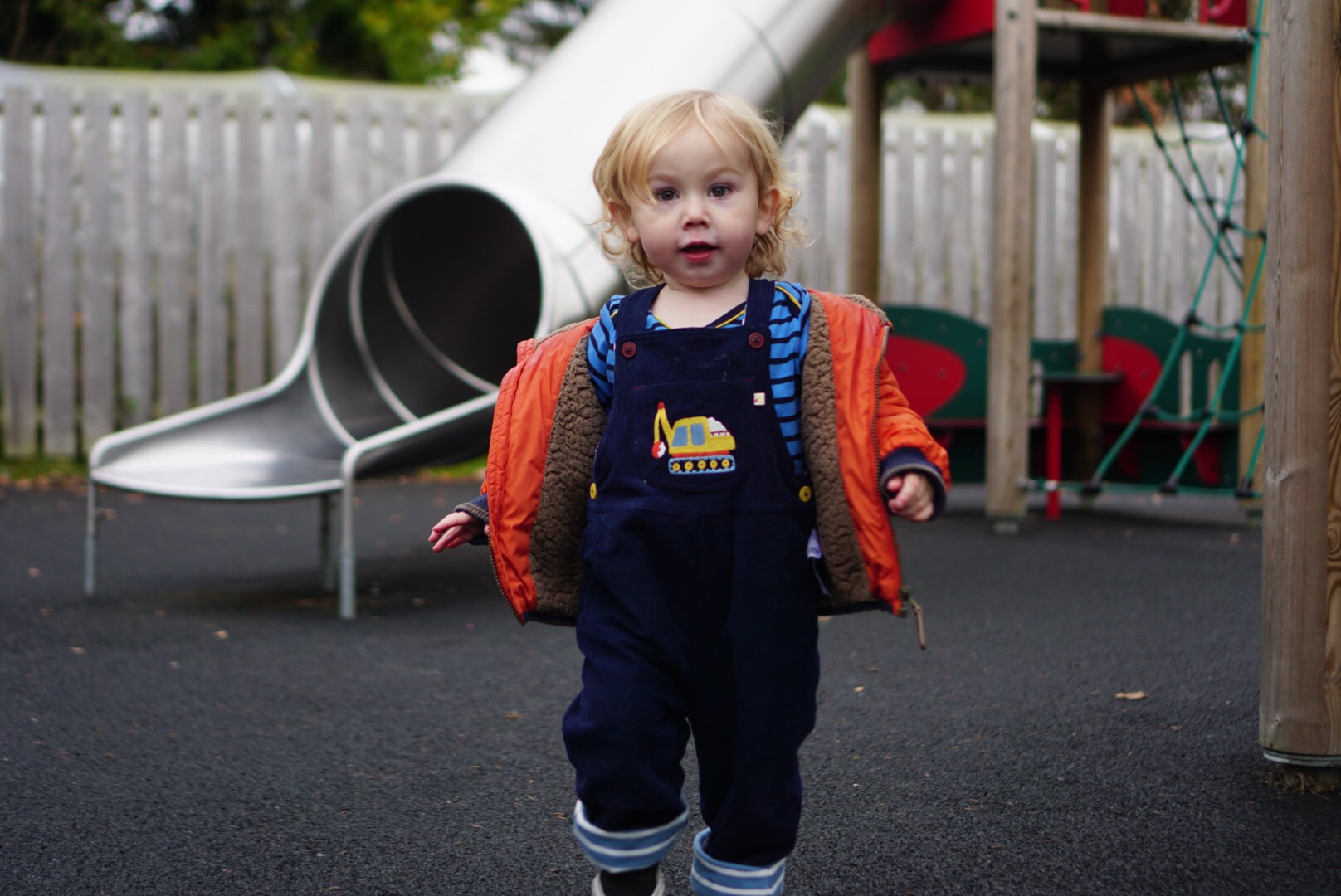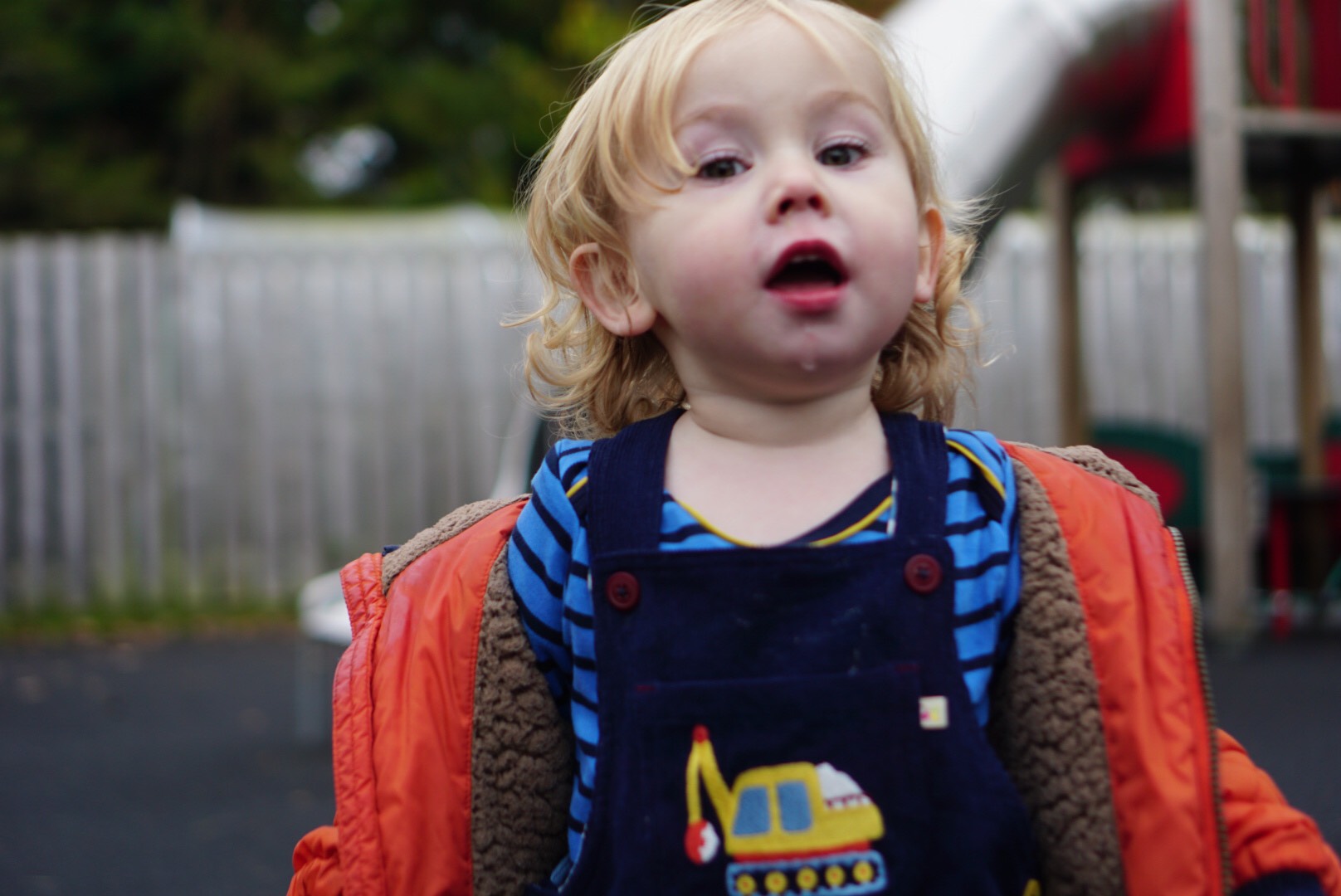 I love the Frugi brand and I love their story, a couple with a dream. The materials they use are organic making it durable and kind to our children's skin! Oh and don't forget they donate 1% of their turnover to charity! What's not to love!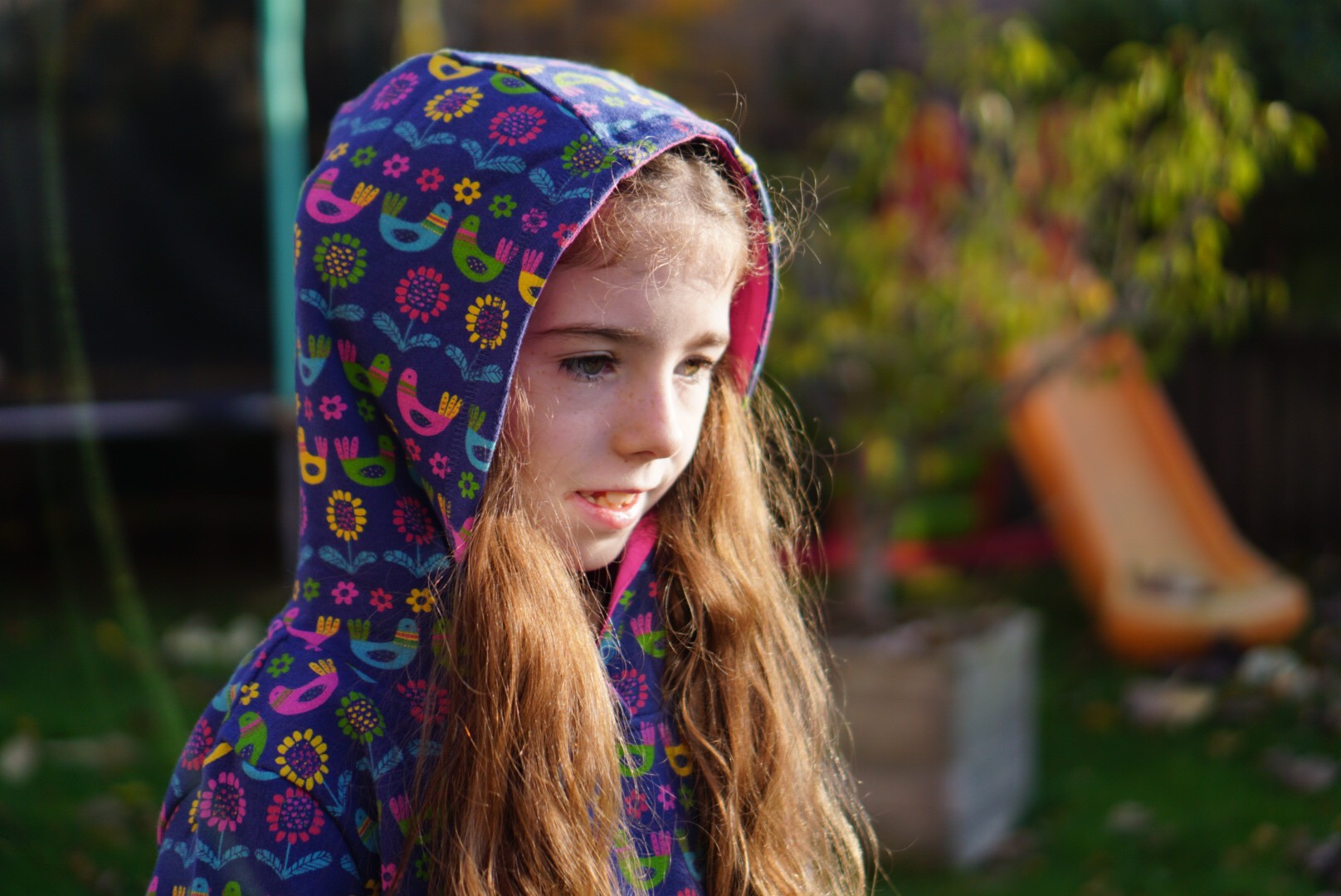 We have chosen these clothes from Frugi in return for a honest review.