I still find it strange going to the boys section when I go clothes shopping but, after having two girls, I am really enjoying discovering some beautiful clothes for Alfie. I was therefore delighted when I got the opportunity to choose an outfit from online boutique Little Pancakes whose children's clothing ranges from age 0 – 5.
I was tempted to choose a Spring outfit but, with the forecast so cold, I decided to go with a lovely striped jumper and some royal marine trousers to match. I actually rarely shop online as I am always a little worried about the quality of clothing and have often been disappointed with clothes from online boutiques in the past. However, as soon as these items arrived, I knew this would not be the case with Little Pancakes. The quality was the first thing I noticed. The pants are nice and thick and, really important for us as Alfie is constantly crawling around and so active, they seem to be nice and comfortable allowing for free movement. The trousers also have a flexible waistband and 4 pockets.
The jumper wasn't quite what I was expecting, for some reason I thought it would be a fine knit whereas it's actually quite a bit heavier making it nice and cosy. The colour is navy blue with white stripes with one sleeve cuff being navy and the other red, making the jumper that little bit different. There are buttons at the neck making it nice and easy to get on and off. I love this jumper on him, it just looks so cosy and I know it will be something we will carry around with us in the warmer months as a little cover up. The jumper and trousers are not a matching outfit but work together really well.
I love Little Pancakes clothing, there is so much choice and the selection is a little different to the clothes on the high street. I will definitely be doing more shopping here, I only wish I could buy Meme's size.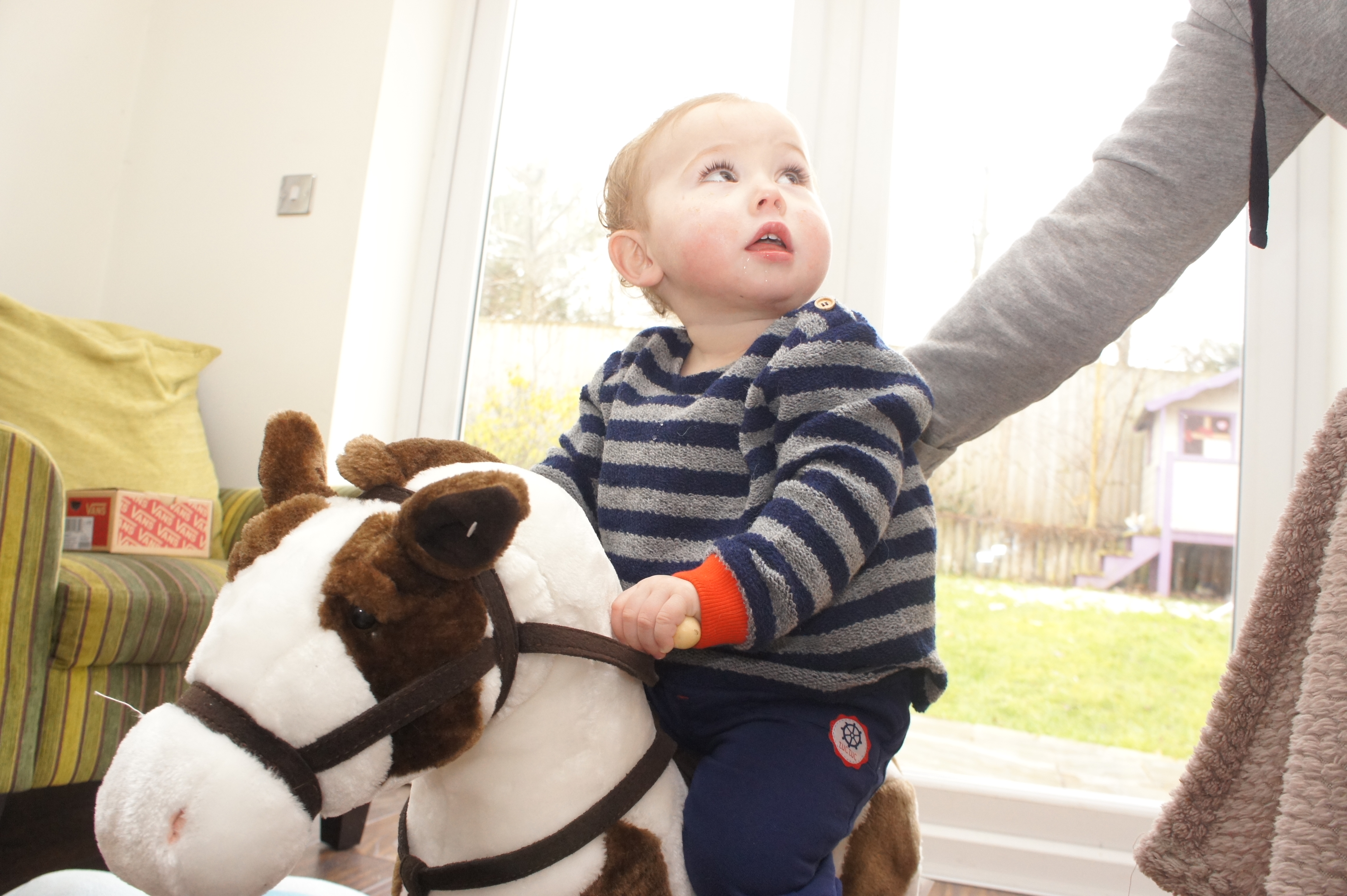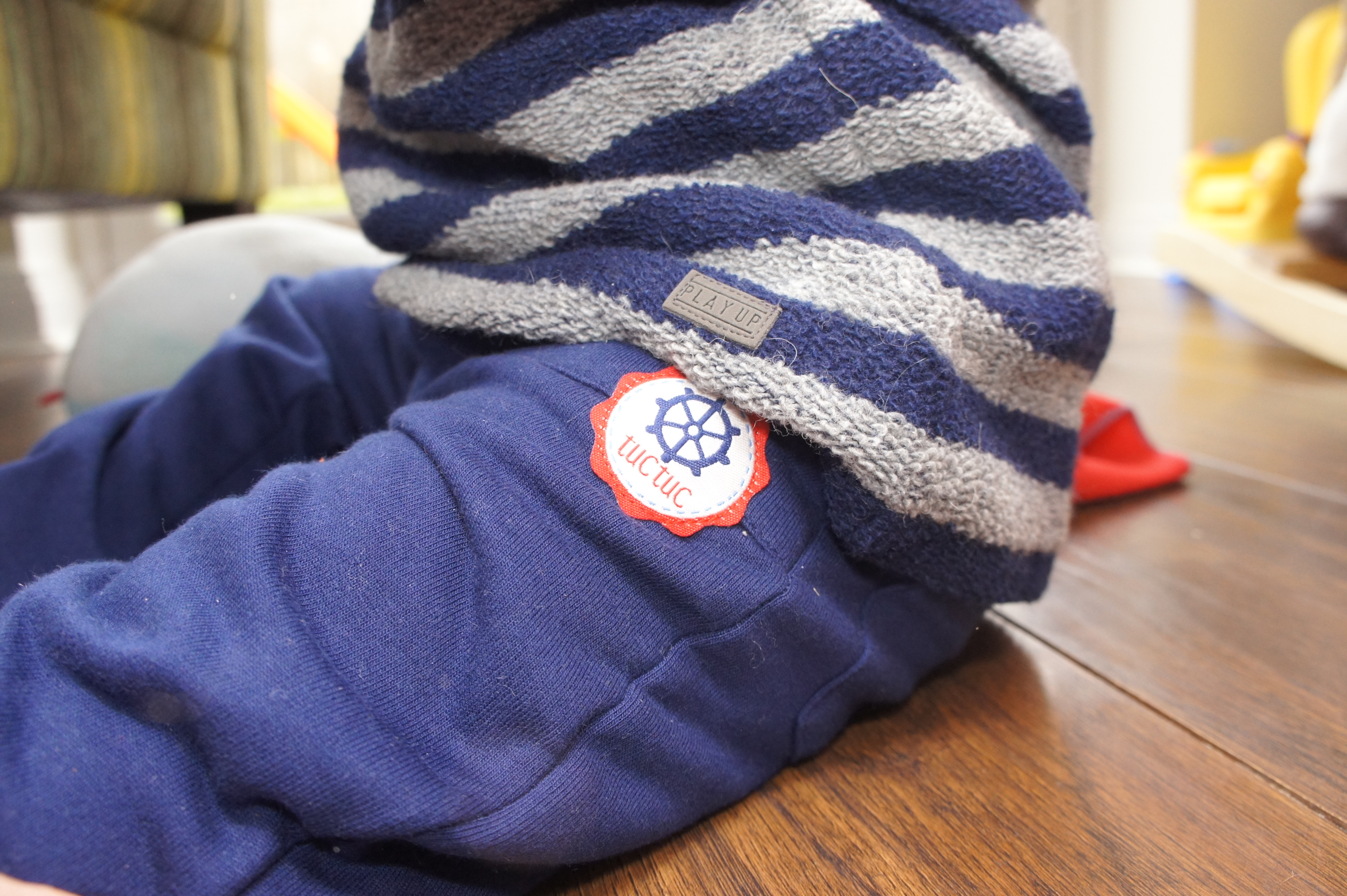 We were sent this outfit to review.