We have been sent the below products in exchange for a honest review. 
I have heard of HeroDrive toys before but we have never played with any before. Alfie plays with toys cars all of the time. When I had the opportunity to try out the new HeroDrive Marvel vehicles it was the perfect chance to test them out and potentially put some on Alfie's Christmas list.
We have received 2 Mod Squad Car and 3 Speed Squad Mini Toy Cars.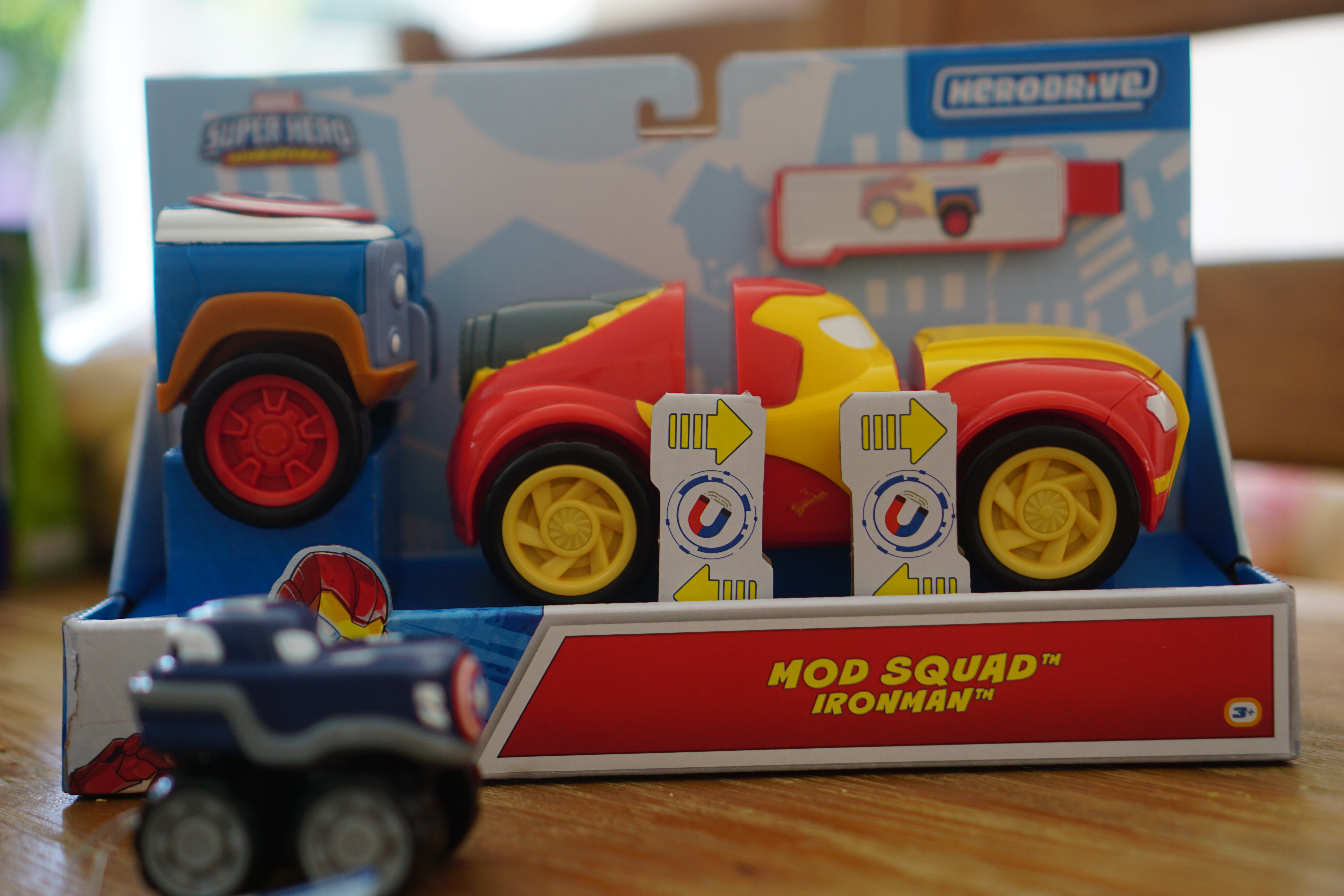 The Mod Squad Car
The Mod Squad Cars come in 3 separate modular pieces. You take the pieces apart and connect them again. In the pack you also receive an extra module (in a different colour/superhero) to add to your creation. A simple idea that kept Alfie entertained. He loved putting the pieces together and swopping them with his other Mod Squad Car. The idea is that you can make you mix up the different super hero pieces to make your own. I actually found it a good way to help Alfie practice his colours and number, counting the pieces as he built them.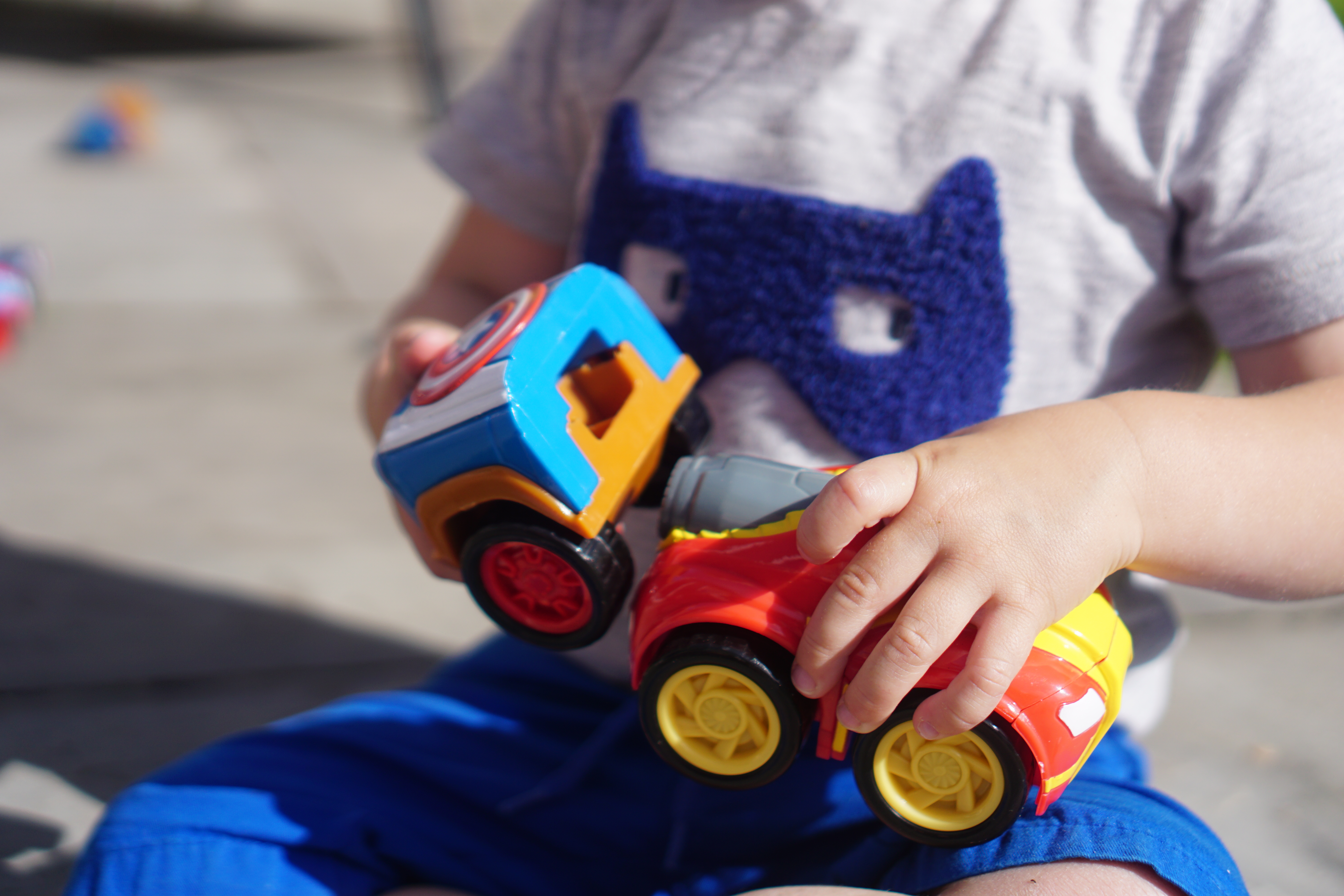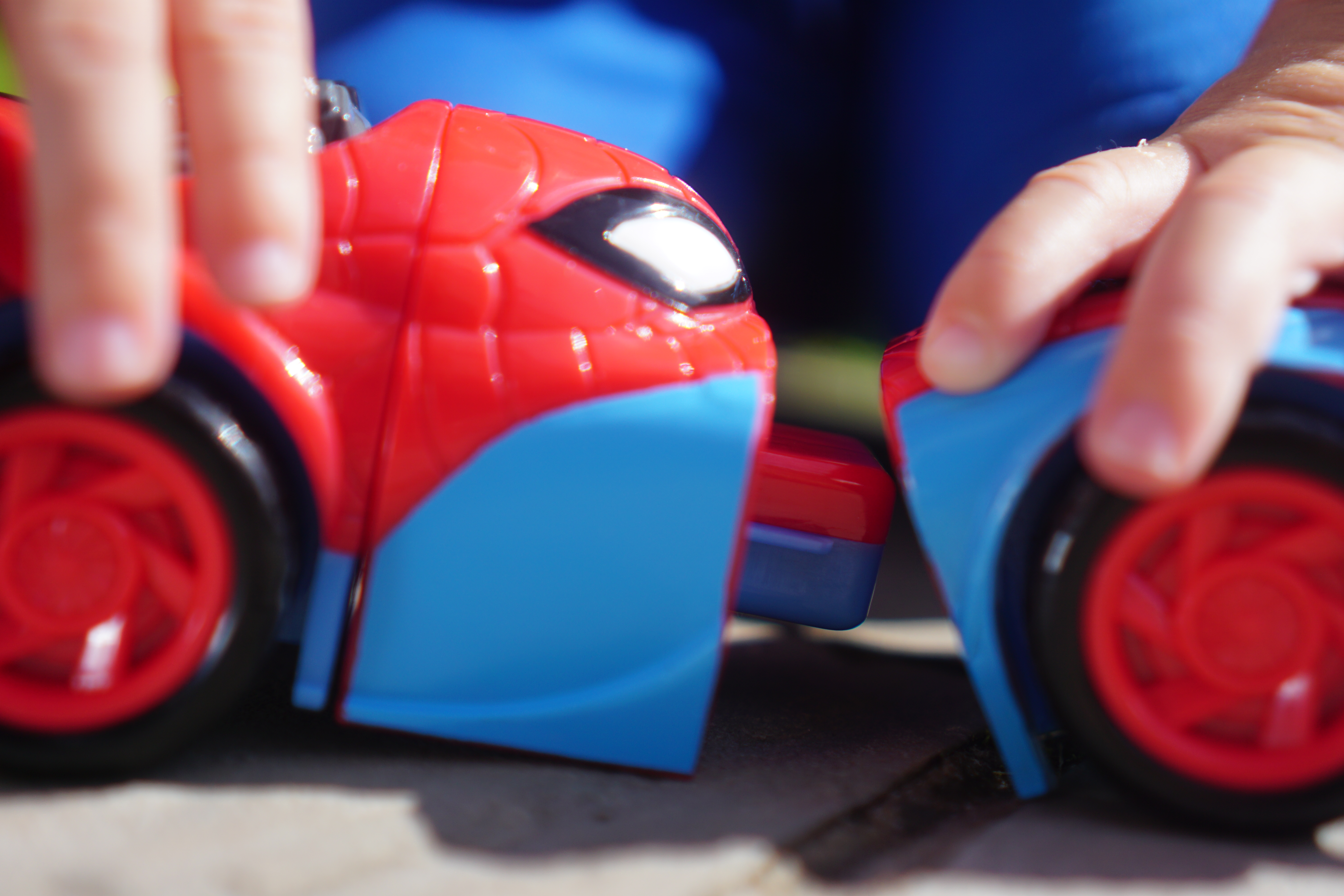 You can make each car as long or as short as you want to. Like the Marvel characters they are bright and vibrant colours.
The Mod Squad cars retail at £10.99 and are available from Amazon.
The Speed Squad
These are small vehicle brightly painted as a different superhero (similar to the Mod Squad Cars). These are a great size. The Speed Squads are small enough to carry around with you but chunky enough for little hands. They are such a sturdy toy which is needed for Alfie. We had lots of fun with these cars. The speed squad speeding after the Mod Squad Cars. These Retail at £2.99 which I think is amazing value. Great for stocking fillers.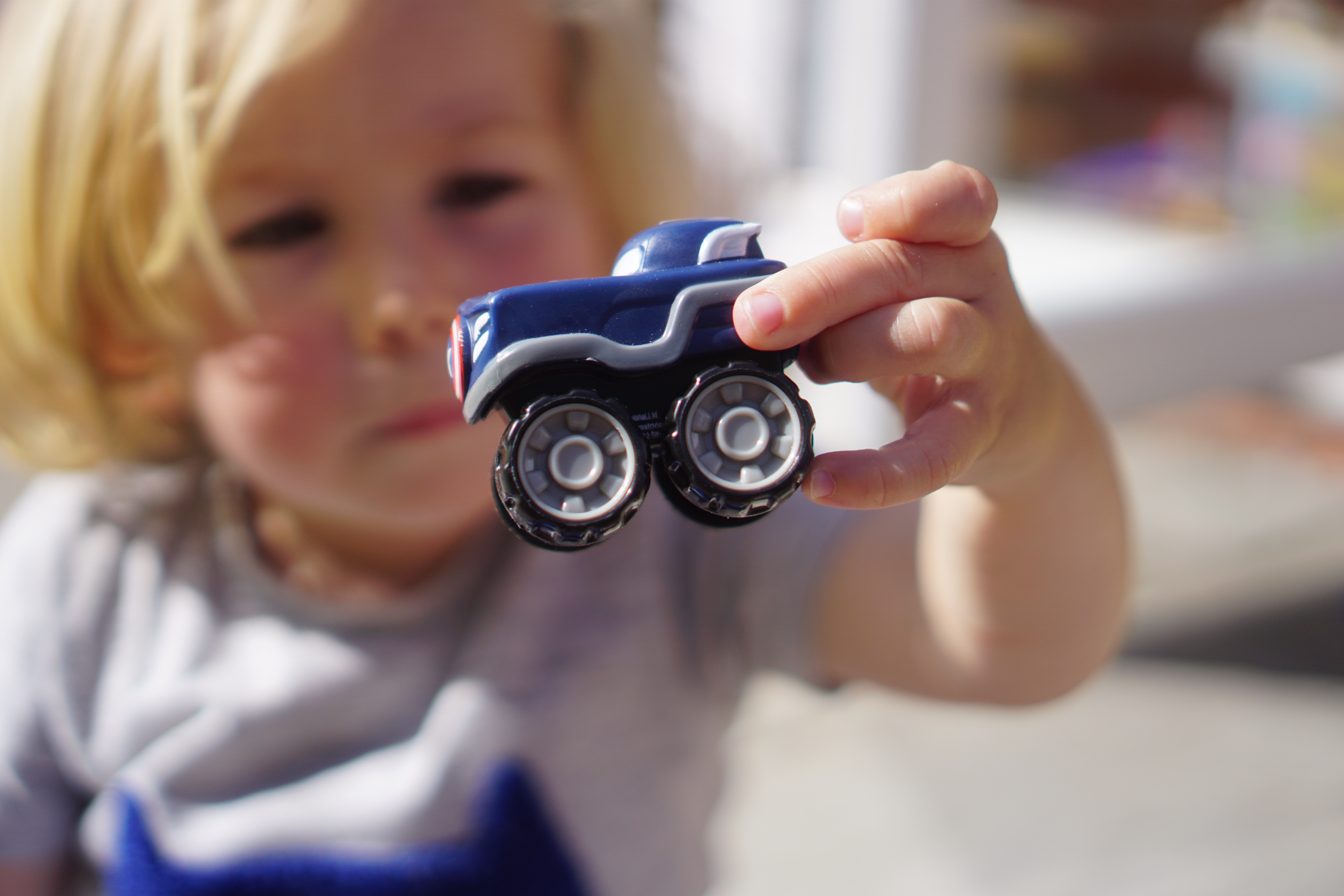 Alfie really loves HeroDrive Marvel Vehicles. The perfect toy cars for toddlers.