This week was a big week for my Meme. Starting on Sunday when she took part in a local 5k with my husband. It was the second time she took part in this race, it's just a bit of fun and she seemed to enjoy it last year. As always Meme was brilliant – she completed it in 28 minutes, we later found out that she came 3rd in the parent child run. I have said this before but she does running, biking and most sports with ease which always surprises me as I am the least sporty person ever. I love this about her, she is always willing to give things a go which is the most important thing. I think getting Meme involved in some kinds of sports or team activities is so important for her well being, raising her self esteem and making friends.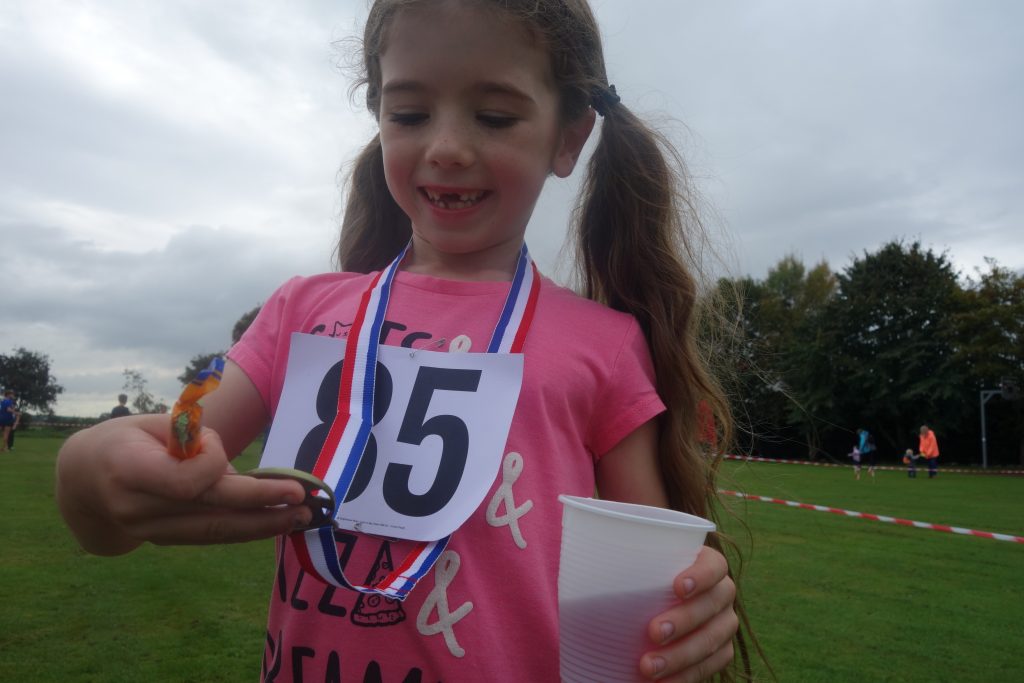 Then on Thursday my beautiful Meme turned seven, Another year has passed and my girl is growing up. I can't actually believe how fast the time has gone, I look at Alfie and it seems like a lifetime ago that Meme was that age. I feel like it has been a big year for my girl, after a wobbly start she has found her feet in school, whilst still shy at times her confidence has definitely grown. She seems more sure of herself, she know what she wants to wear, how she wants her hair. She spends hours writing in her notebook and reading her story books learning. I look at her and know  that she is going to do amazing things with her life, and I feel so lucky that I get to tag along no doubt watching in awe.  
Happy Birthday my lovely girl – I couldn't be more proud of you.