I have mentioned this before (I think) but my girls are a little obsessed with anything slime (much to my dismay) so when we received some Poopsie Surprise Unicorns to review I had two very happy girls.
Meme already had a Poopsie Unicorn which she received at Christmas and she would spend many hours brushing its hair and playing with it so she was happy to receive another one as there are four different unicorns to collect.
They arrived in a huge impressive white case, definitely a wow presentation. As well as the unicorn your receive a potty and 10 blind bags full of surprises. The surprises includes unicorn food, a nappy and a bottle. The idea of these toys are that you make some special unicorn food and feed it to the unicorn, who will then poo some sparkly magical slime (every child's dream!). So after unwrapping all the treats we got started on making the food to feed the unicorns. It is important you read the instructions as you have to change the settings on the back of the unicorn to feeding mode and the poo mode in order for this to work. I would recommend having a little play about and familiarise yourself with the toy to avoid disappointed children.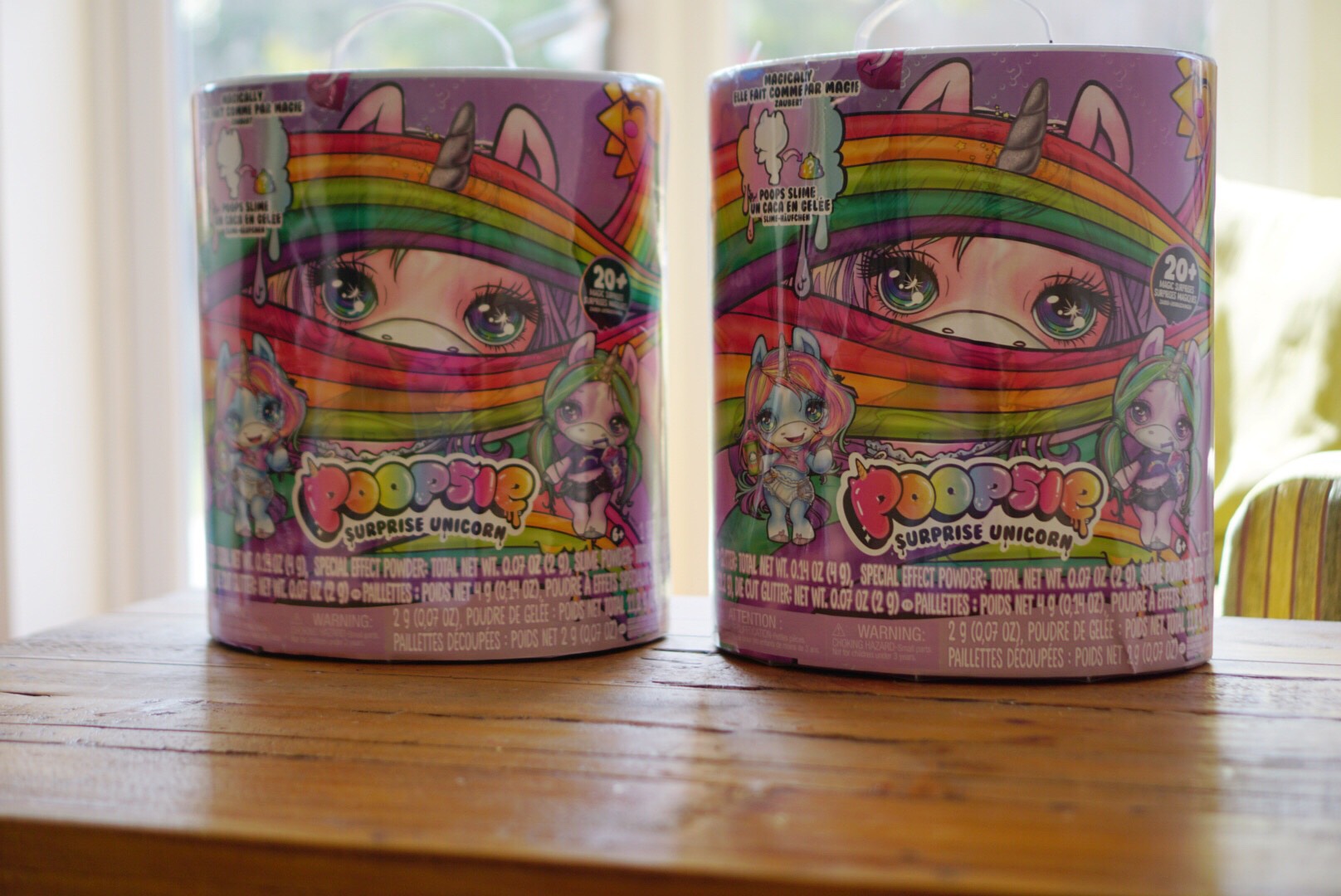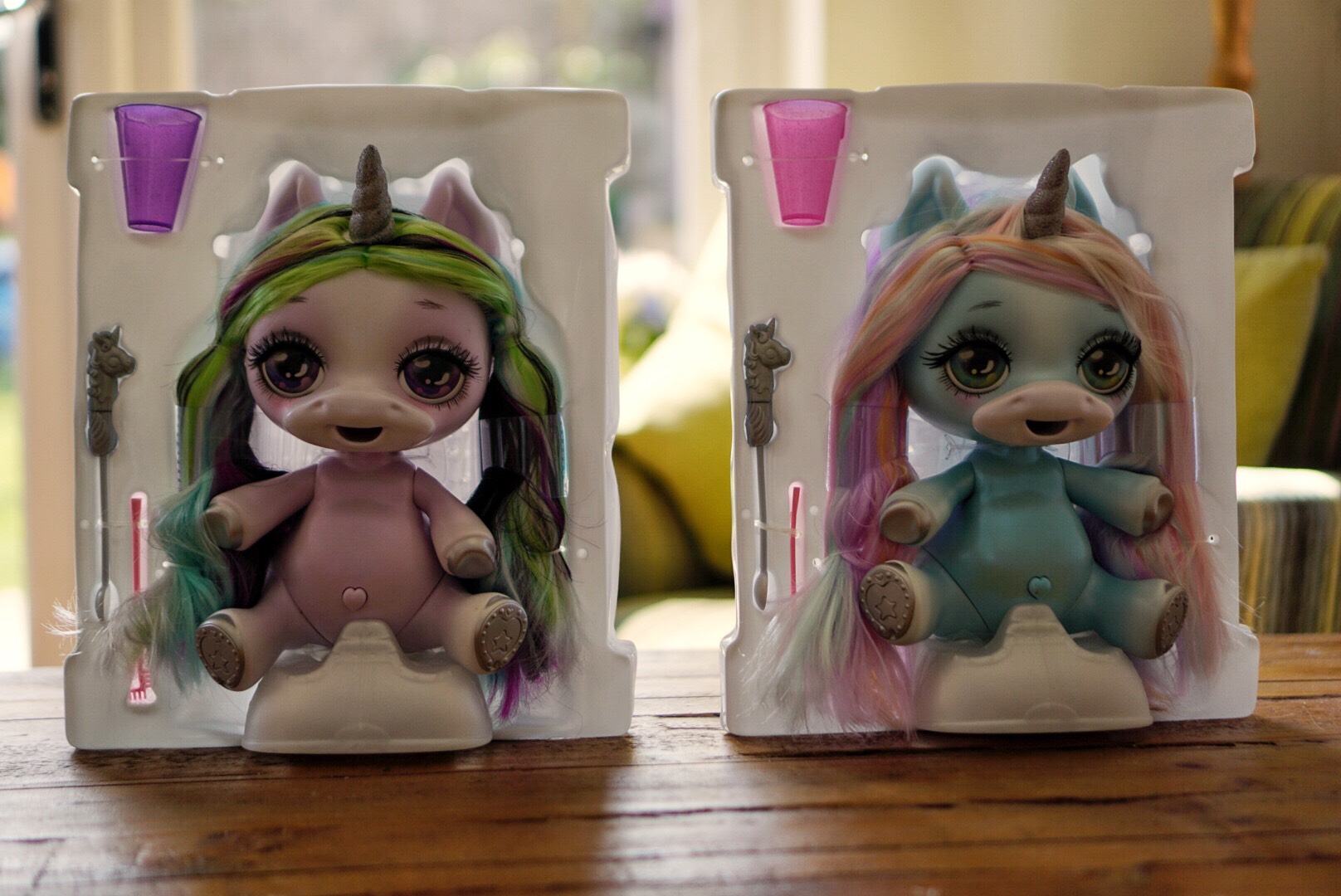 We made the food with packets supplied and started to feed them with the spoon and bottle provided. It took longer than expected and I later found that you really need to get the food as far back into the unicorns mouth as possible, however this didn't seem to bother my girls and they were happy enough to keep feeding the unicorn. We then gently shook them from side to side and then waited about 5 minutes before pressing the belly button (not forgetting to change the setting from feeding mode). Now for some reason it took a couple of attempts before we actually made any slime, but when we did, my girls were full of excitement and for them it was definitely worth the wait.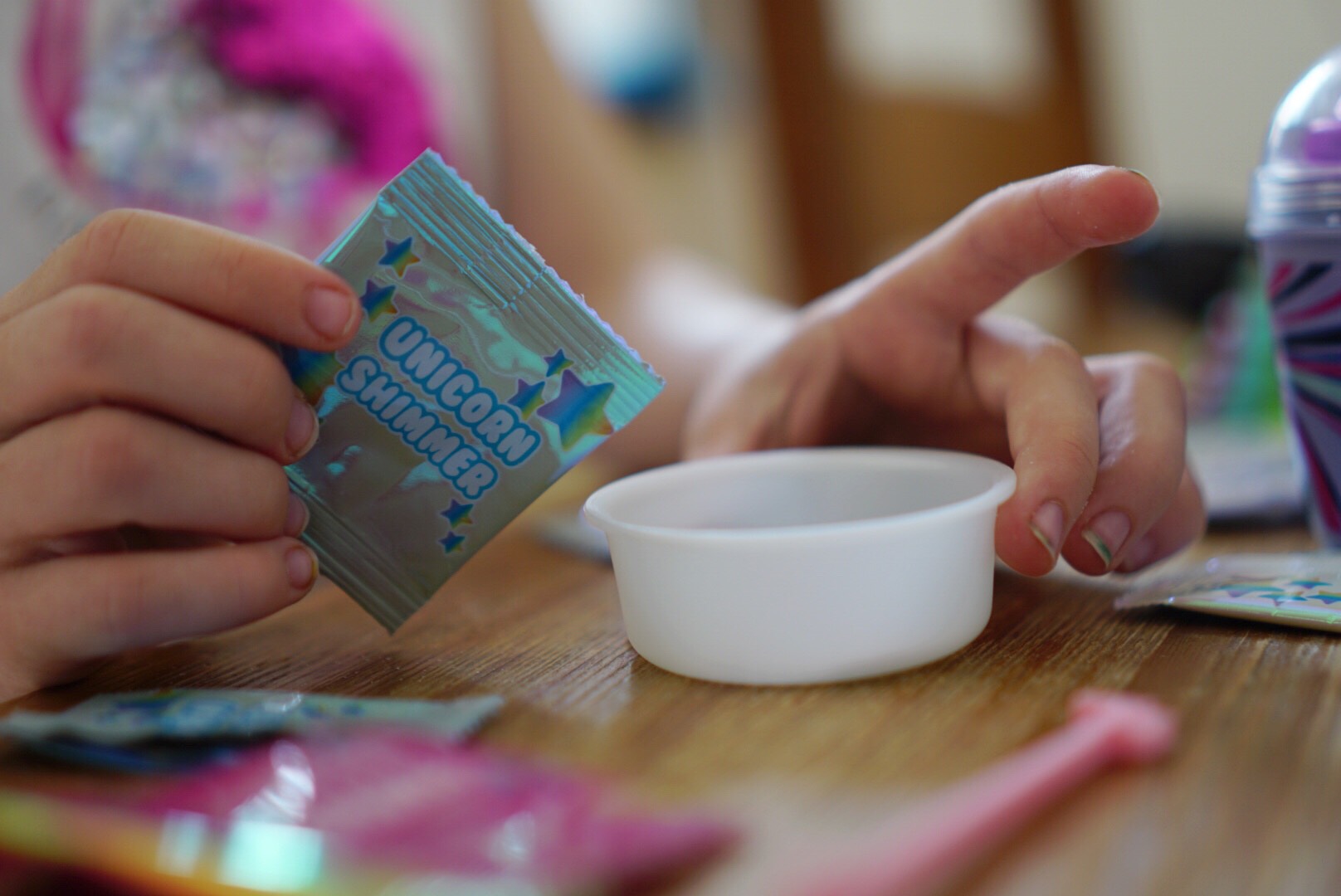 We had so much fun feeding, dressing them and brushing their hair. My girls loved the unicorns as a doll so the fact that they could feed them and slime was an added bonus. My girls are 6 and 8 years old and they needed quite a bit of help doing this, however they have since made the slime in the bowl provided and just played with the unicorn.
These toys were a absolute hit my girls. They retail at around £32.99 and whilst it may not be an adults toy of choice it has definitely made my girls happy.
We were sent two Poopsie Surprise Unicorns in exchange for a honest review.