Spring has arrived (hopefully) I felt the urge to write a little post to mainly say hello Spring! After quite a few rainy weekends it is nice to see some blue skies and sunshine. It makes getting out of bed a lot easier!!
March has been busy and hard work. I have started a new job which has had its challenges and still does. It has changed our routine and finances which will take some time to adjust to. I have struggled to stay positive most days,  falling into a tired emotional mess by the end of the week. But there have been lots of lovely bits to the month which definitely need mentioning. Here are my March highlights.
Girls Night Out
Due to a lot of us leaving our jobs and starting new chapters me and my workmates decided to meet up for some drinks and dancing one Saturday night. It was so much fun, I rarely go on nights out anymore mainly because I have a very lively 2 year old to look after but also because I don't see much of my husband during the week so our weekends are precious. However this was very much needed. My job was not the most amazing but the people definitely were and I will miss seeing them each week.
Weekends
At the moments I appreciate my weekends more that ever. 2 days spent mostly just the 5 of us in our little bubble. It has been a wet month (apart from the last week) so we have been out and about dodging the rain, jumping in puddles and drying off in little cafes. It may sound perfect however with three kids  the reality is it can be a little chaotic, but it makes me happy. The ideal antidote to a stressful week.
Alfie's Haircut
I finally bit the bullet and took Alfie for his first hair cut. I was dreading it as he can be a little wild at times and doesn't sit still for a minute.With this in mind I took him to a specialised (and overpriced) children's hair-dresses were they had little cars to sit in and Paw Patrol on the television. Alfie loved it and happily played in the car whilst his hair was cut. Unfortunately I panicked and never got enough cut off so now we need to go again!!! Tempted to go to the hair salon at the bottom of my road this time though.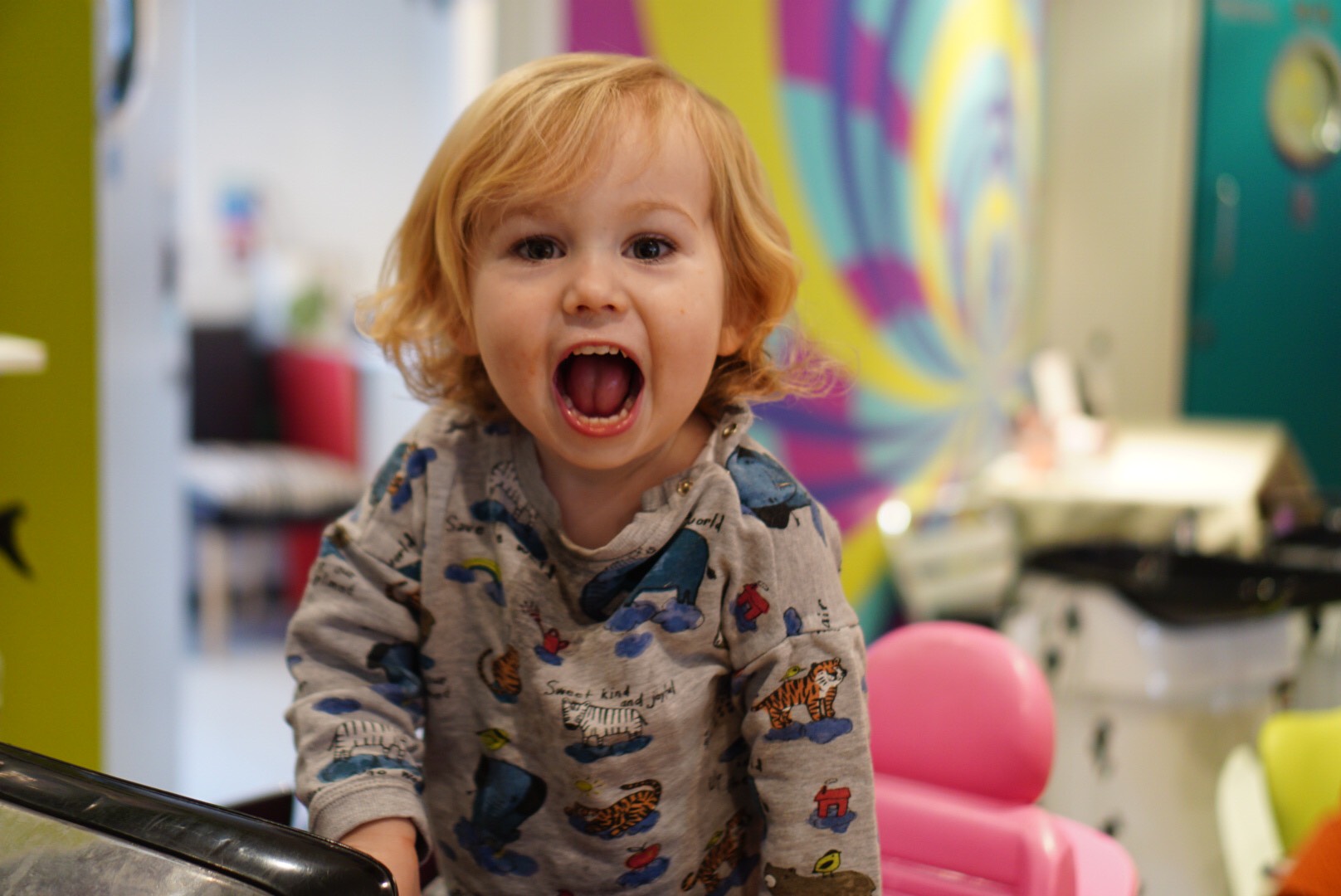 My Mum
In my head I thought as you get older you need your parents less. Well that is definitely not true in my case. My Mum visits me every other Thursday. She works until 1pm and then get two trains so she can spend some time with my and my family. Generally by this point I am tired and weepy with a messy house and a overflowing laundry basket. She cleans, she makes tea, baths the kids, does the school run but more importantly she is there for me – she is my saviour and I have no idea what I would do without her.
Bluestone
We have a little trip planned to Bluestone this Easter and it has definitely helped all of us get through a long and emotional month. Looking forward having some family time with no routine and no plans.
So a mixed bag of a month, this year so far has been rather eventful so i am hoping I am due for some calm and drama free months with hopefully some sunshine and maybe a little sprinkle of good luck.
How has March been for you?