My girls love crafts they always have, especially Harri she is so creative. She spends hours drawing and making, cutting and creating and it is actually lovely to watch. Last month we got the opportunity to review Stampin' Up's! brand new card kit so I knew it was perfect for my Harri. She is forever making cards and writing letter for friends – she loves to post them to members of our family which the cutest. I knew we would all have lots of fun with this kit.
The kit consisted of:
* Set of 7 photopolymer stamps
* 2-7/8″ x 2-11/6″ (7.3 x 6.8 cm) clear stamp block
* 12 printed card bases
* 12 coordinating, printed envelopes
* Blackberry Bliss Classic Stampin' Spot
* Printed die-cut accents
* Stampin' Dimensionals
* Adhesive-backed pearls
* 6″ x 4-5/8″ x 2″ (15.2 x 11.7 x 5.1 cm) printed acetate storage box with belly band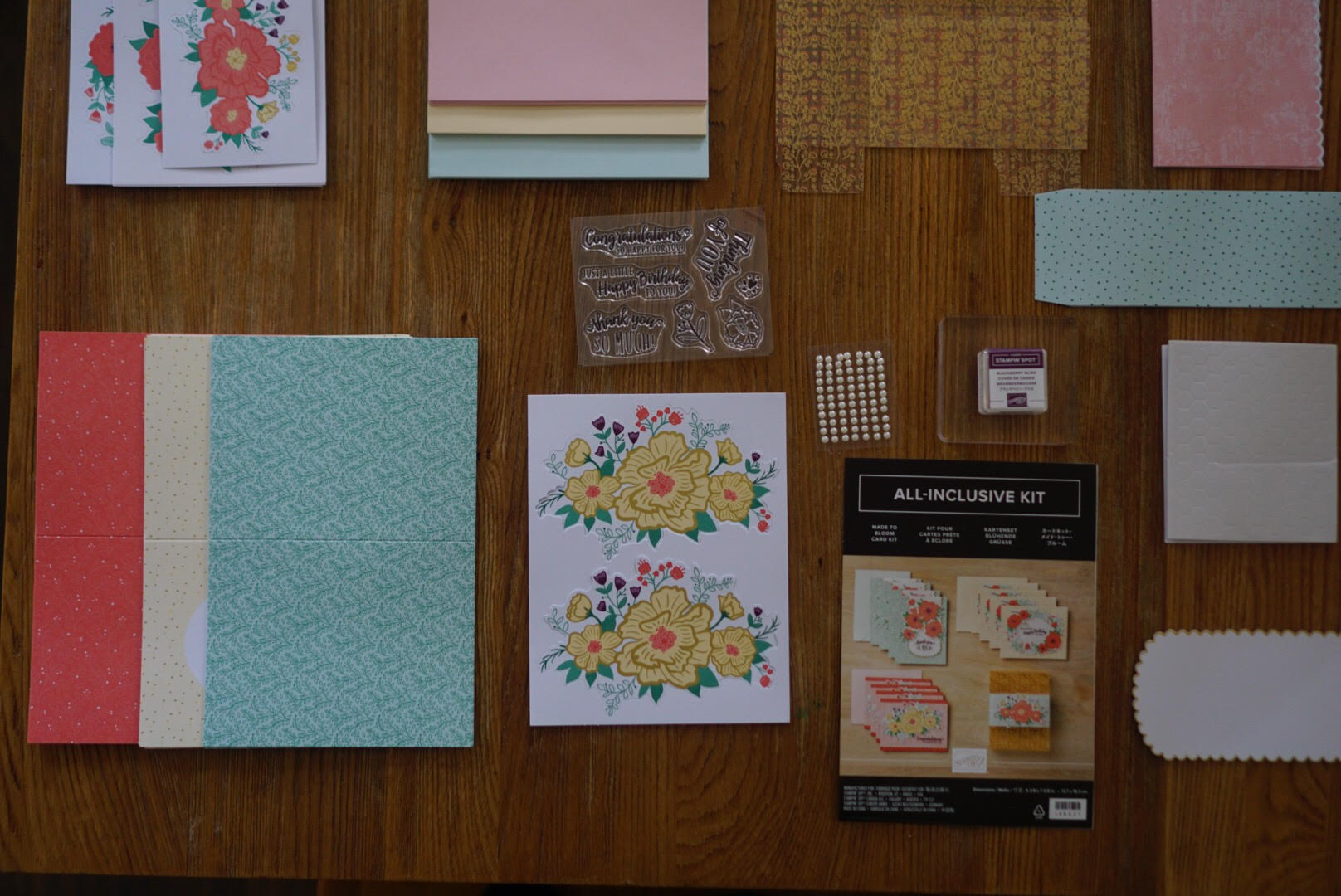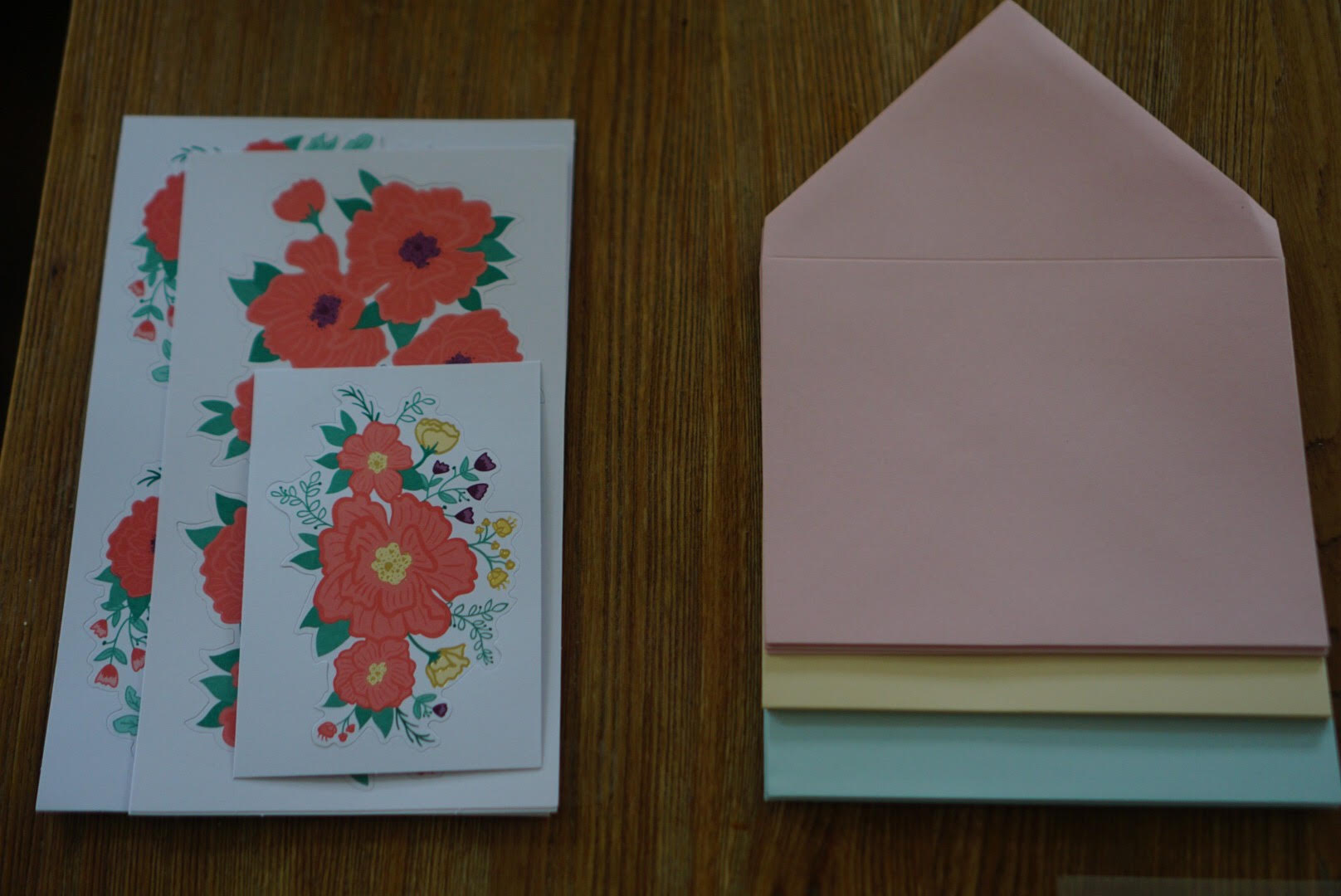 It was a beautiful set, all pastels and flowers just perfect for my girly girls. As soon as the pack was opened they got started straight away. Admittedly I was a bit confused on how to use the stamps but a quick check online and I learned that you attached the photopolymer stamps to the stamp block. It was great fun using these stamps and I am sure we will use them over and over.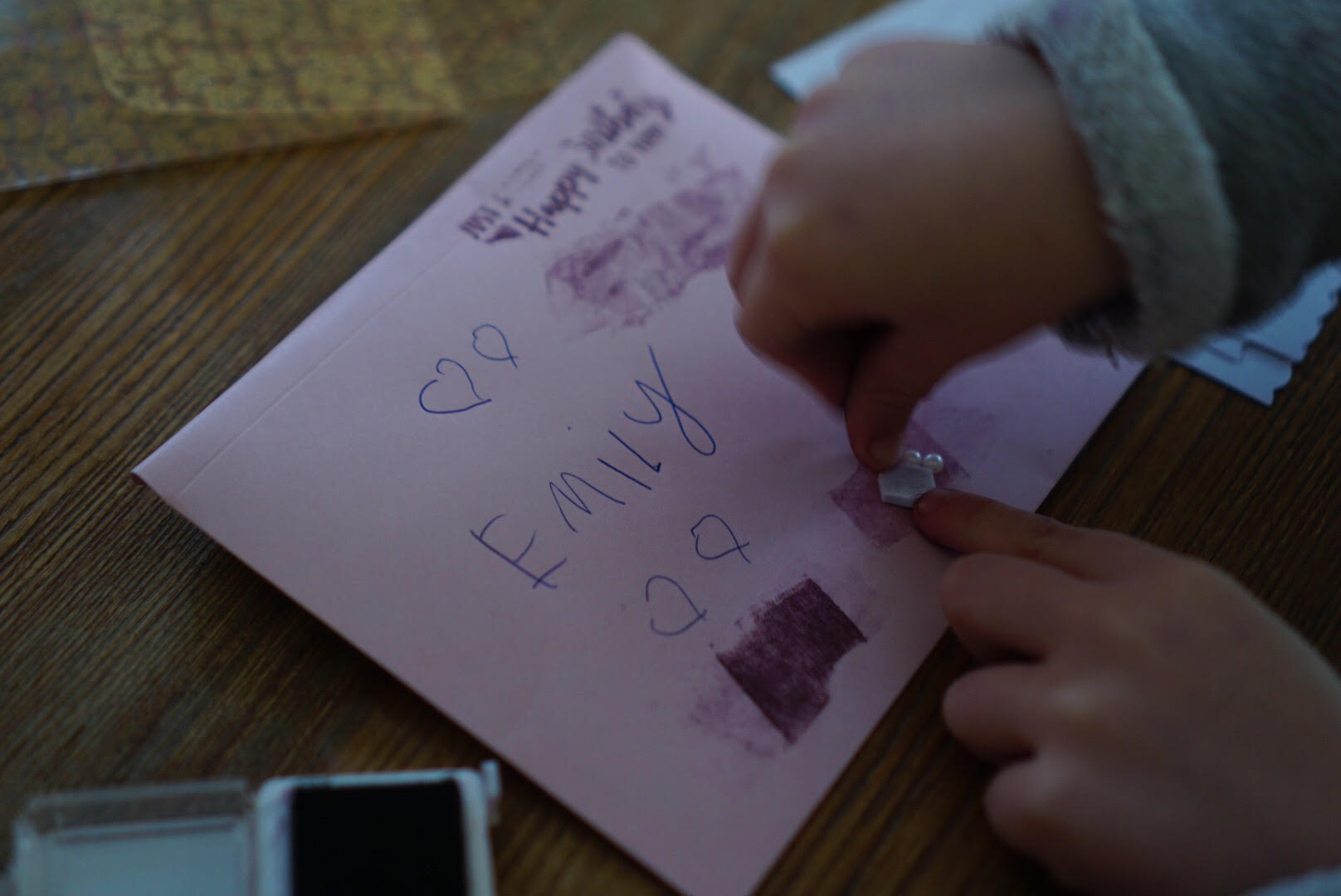 The girls made lots of cards and decorated them with the stamps and adhesive backed pearls. I love the idea of the girls thinking of who they want to send cards to with words of gratitude. With 12 cards in the pack it is a set that we can use a few times over, and every time my girls want to say thank you or congratulations, instead of buying cards they have been making them. And who doesn't like a home made card?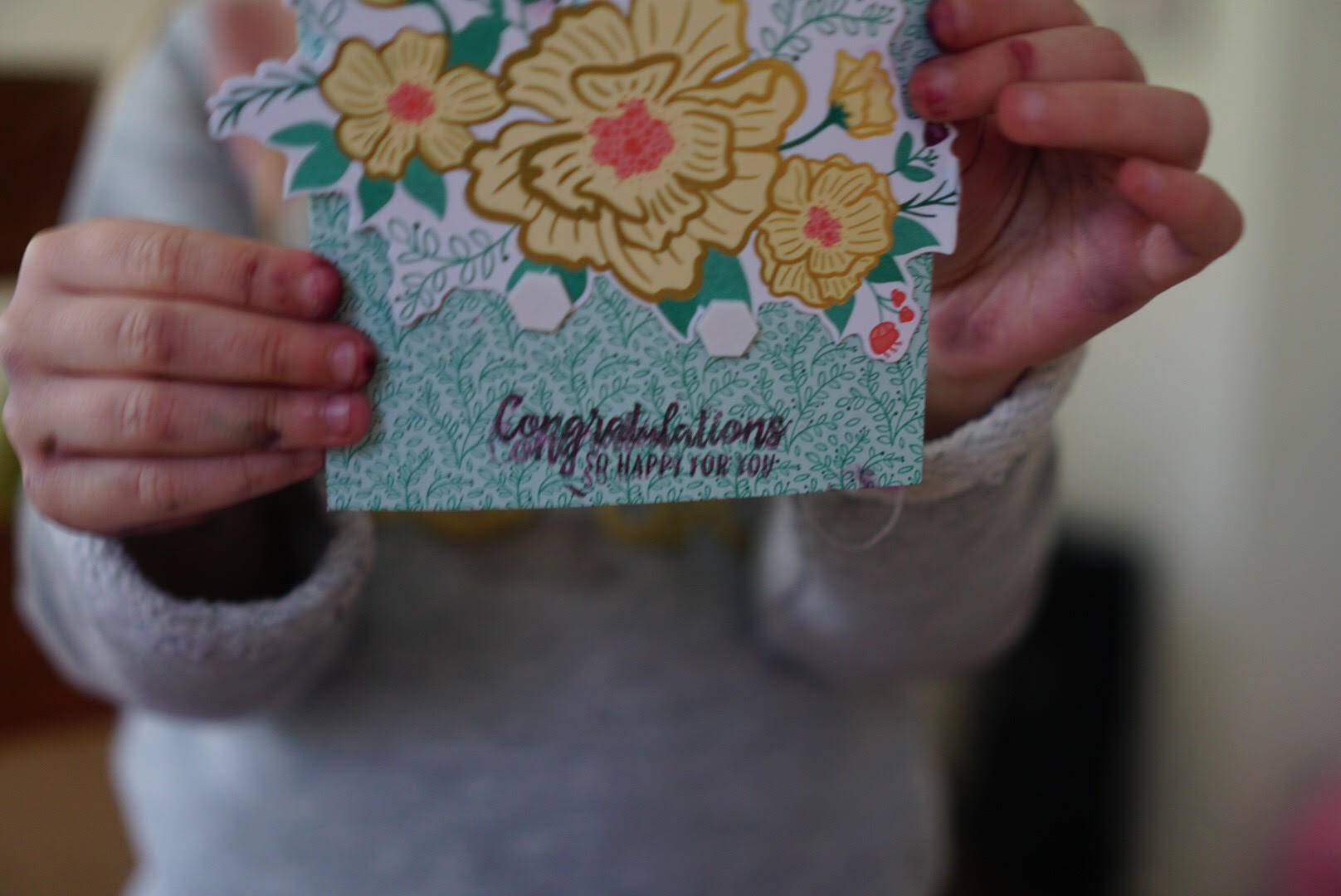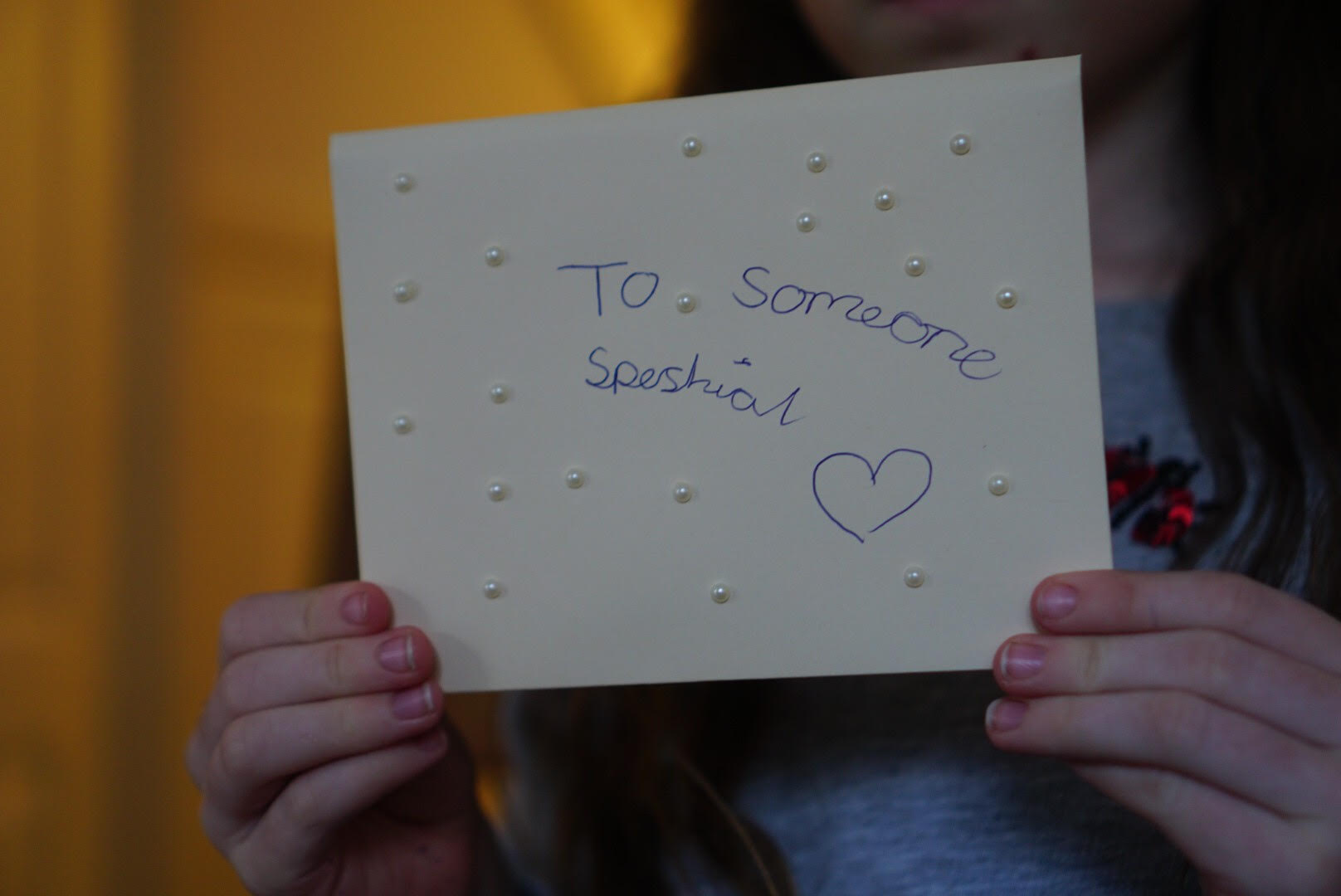 Ps – I found this envelope under my pillow from Meme with the sweetest words, something I will treasure.
We was sent this set in exchange for a review.