We have been lucky enough to receive a Mila and Pheebs craft box this month, much to the delight of my girls. They love crafts, absolutely love them. They especially love these amazing little craft boxes as there is the surprise element to them. Subscribers receive a little box full of possibilities through their letter box every month and this is what really excites my girls.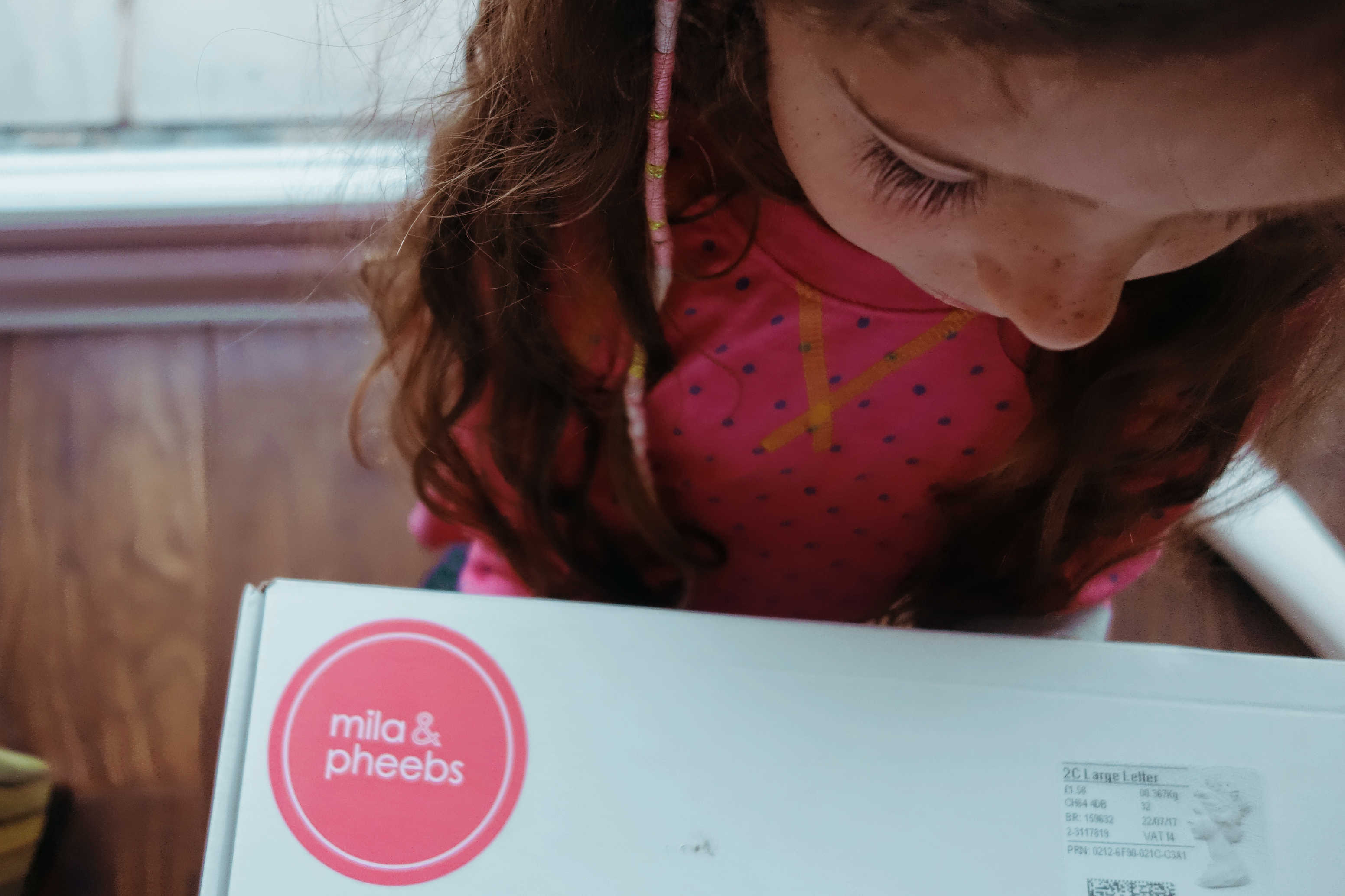 We received the Safari craft box and also the Under The Sea themed craft box. Both filled with fun activities and cute little characters. However, The Under the Sea box was by far a huge winner in our house. Mainly due to the fact that my 7 year old is completely obsessed with dolphins. So when she received a cool pencil with a cute dolphin rubber on top and some dolphin activities it made her day.
The 'Under the Sea' box contains:
Greeting cards and envelopes
Memo Pad Craft KIt
Under The Sea Wordsearch
Sand Art Adhesive Picture
Blue Wale Eraser
Dolphin Pencil Topper and Pencil
Dotty Art Kit
Foil Stickers
Under The Sea Criss Cross
Coloured Sand Pots
Under The Sea Colouring in Sheets
Foam Stickers
After the girls had gushed about how cute their animal erasers were the girls got busy sticking and making cards to send to friends. They love making cards for people and I always mean to send them in the post to family members because there is nothing better than receiving post when you are little is there?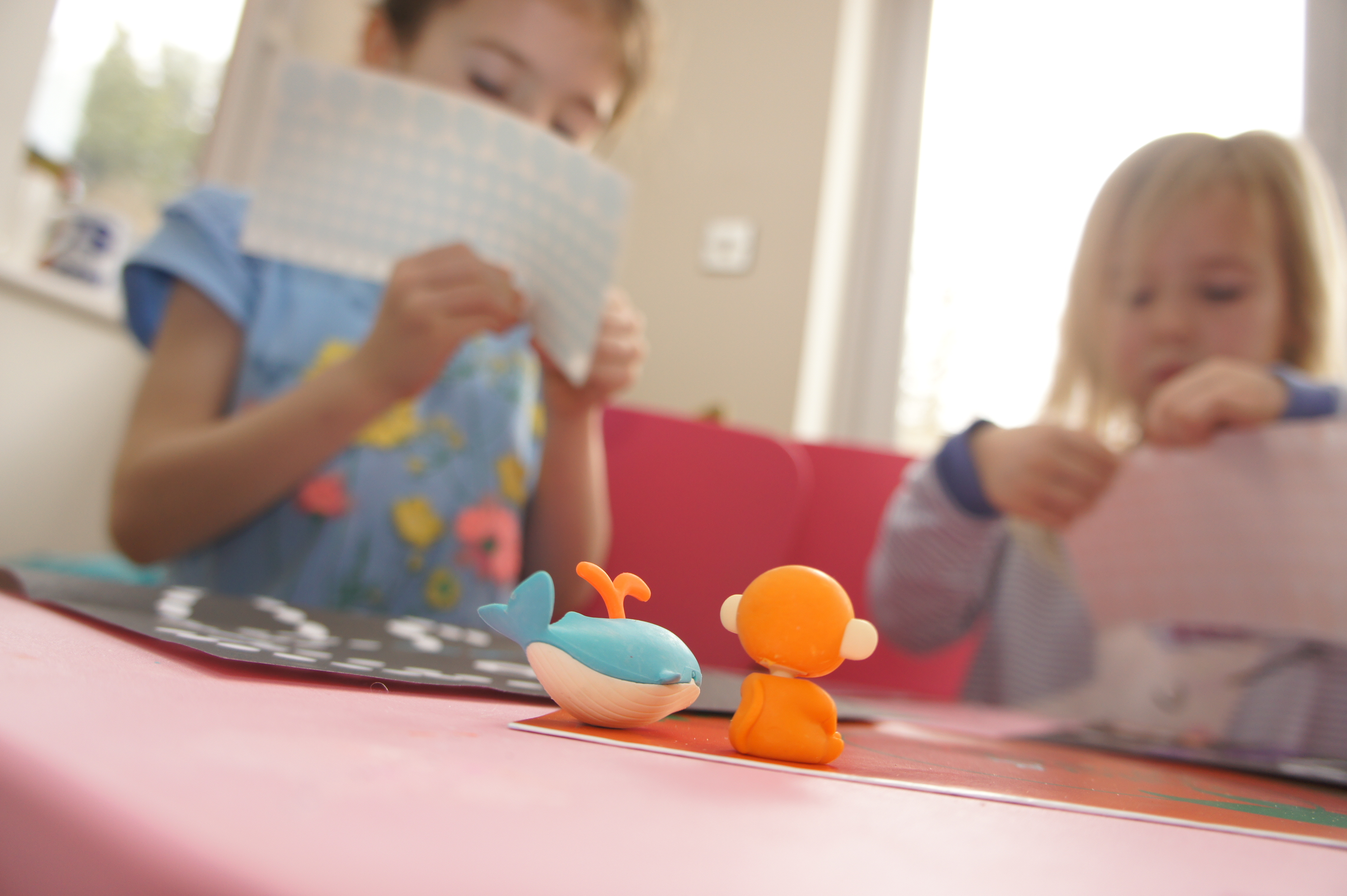 There is so much to do in the boxes that I try to encourage them to do just a couple of activities and then save the rest for another day. The boxes are perfect after school crafts which they can do whilst chatting about their day, especially when the weather is so cold and we can't pop to the park. It gives us a little something to do together.
The dotty art kit was lots of fun (another dolphin inspired craft for Meme) and kept them entertained for quite some time and the sand art was brilliant as it was just a little something different than usual crafts. I know I possibly say this after every Mila and Pheebs craft box review but…I think the Under the Sea theme might just be our favourite!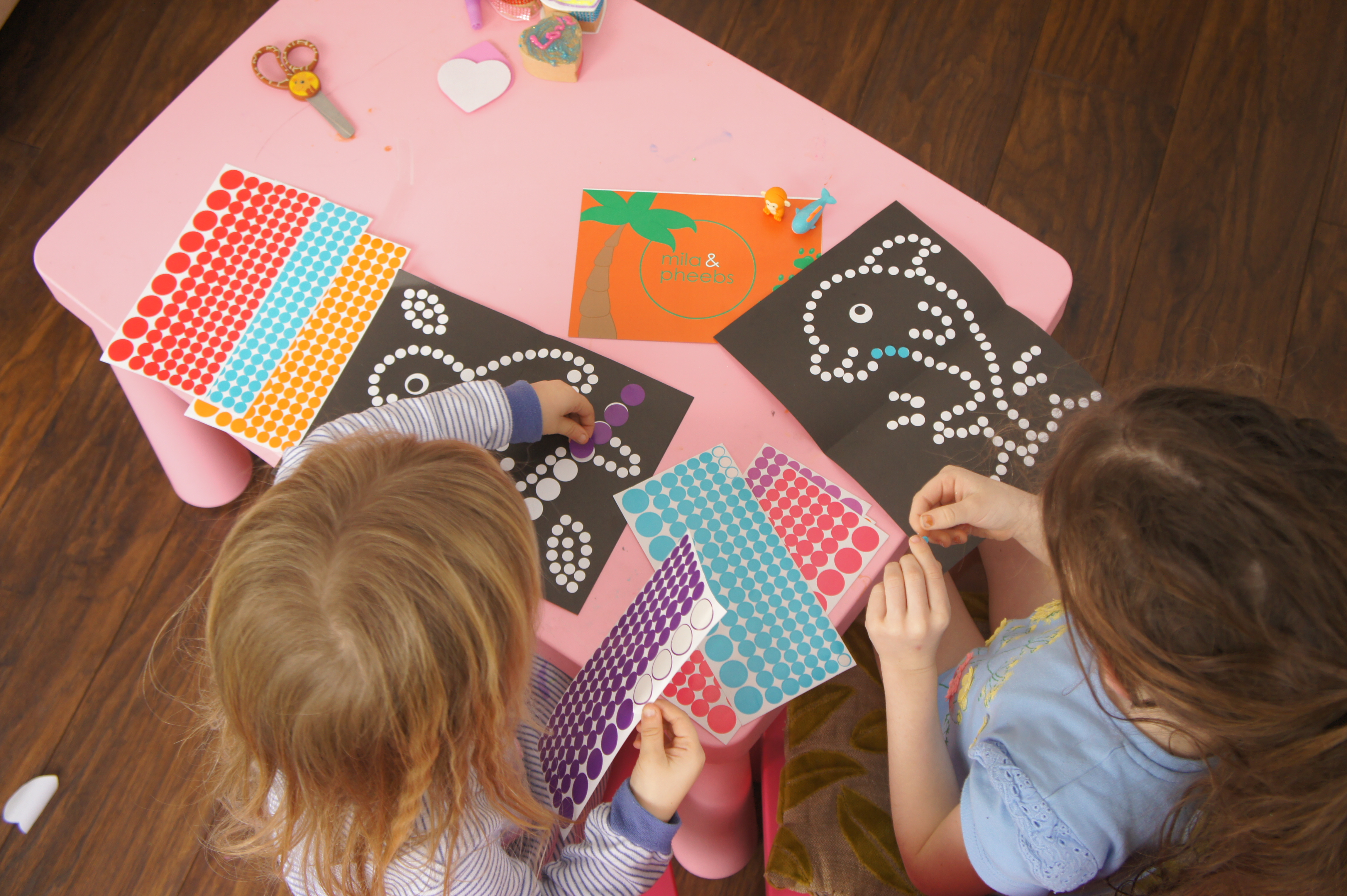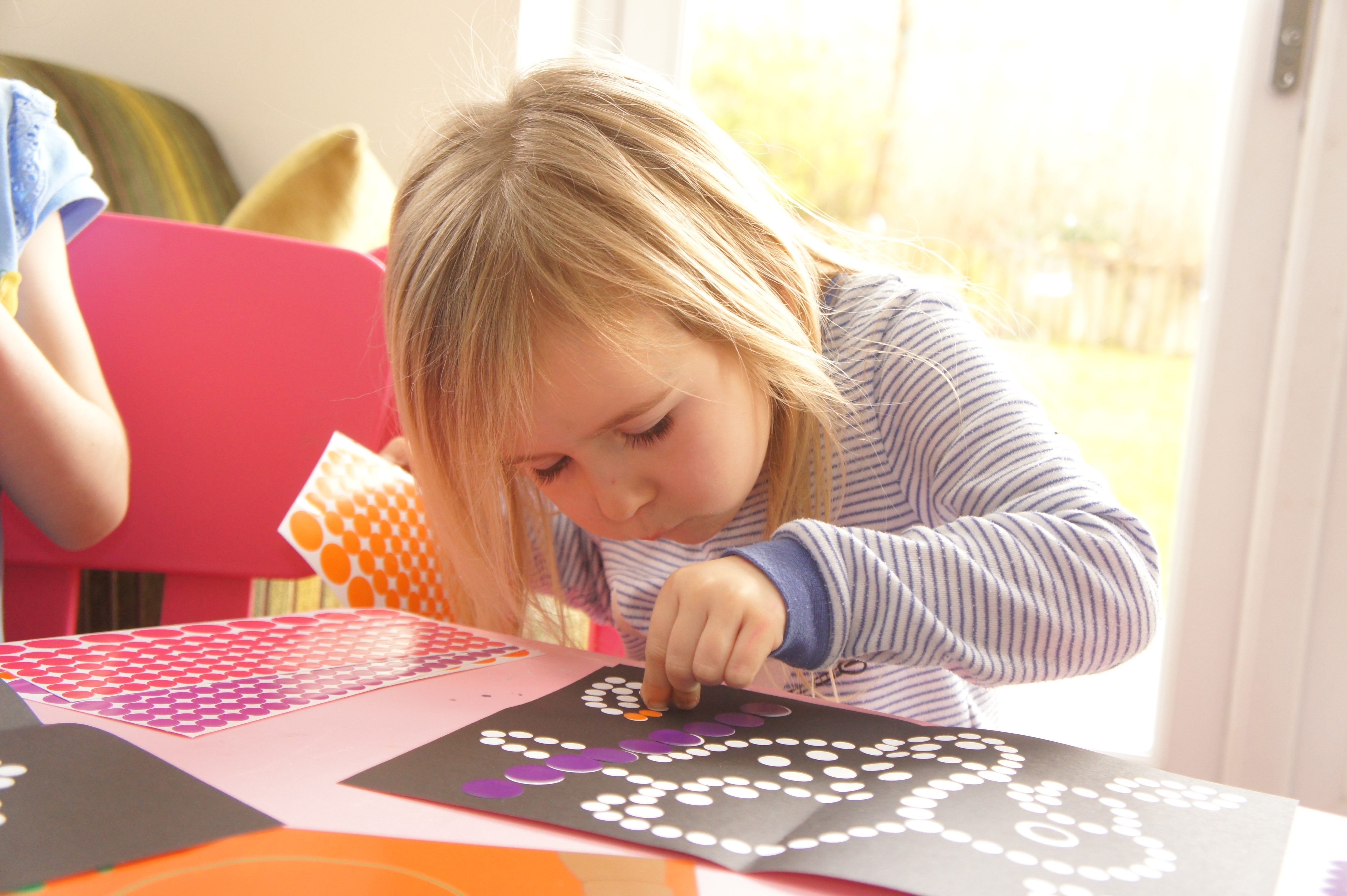 You can be in with a chance to win a fun filled craft box called Food Frenzy!! How amazing! It contains scented gel pens, french fries collectable eraser, a 'make your own pizza' sticker activity and lots more. All you have to do to be in with a chance of winning is to complete this quick survey.
The competition closes at midnight on Sunday February 18th.
We were sent this product in exchange for a honest review.