I have heard lots about Liverpool's Indoor Funfair but today I finally got the opportunity to try it out for myself. The Indoor Funfair is only around during the school holidays. I thought the Easter holidays would be a good time to check it out.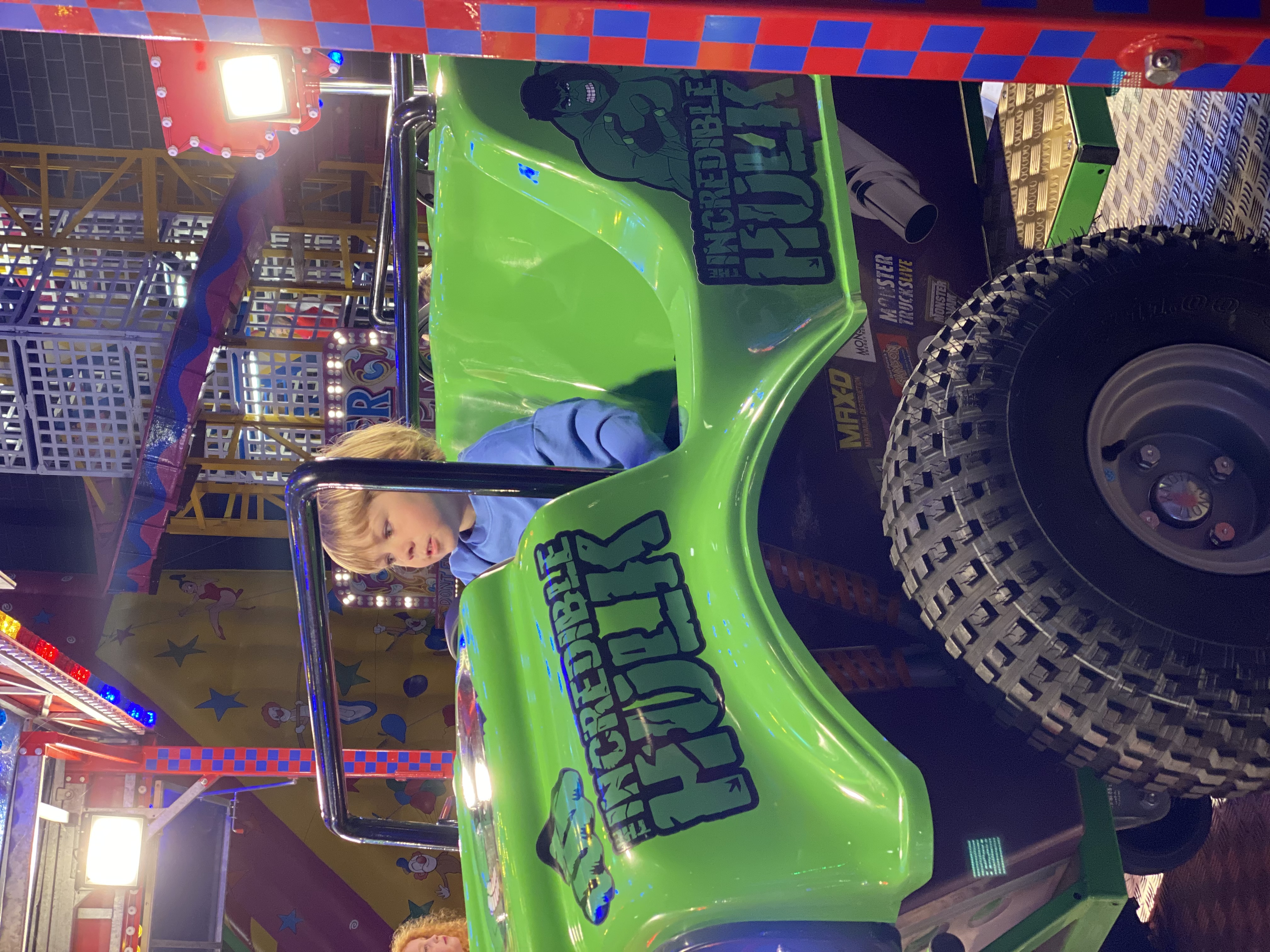 Our Experience.
My children love the funfair but obviously it can get expensive with 3 kids. Especially as Alfie is only 5 and there are occasions when I have to buy a ticket to ride with him.
After looking around at other activities to do with my children this seemed really reasonably priced. It cost me and my children £36. This was for 3 wristbands for 3 hours of unlimited rides on the funfair. There was of course height restrictions for some of the rides. However there is more than enough for all ages.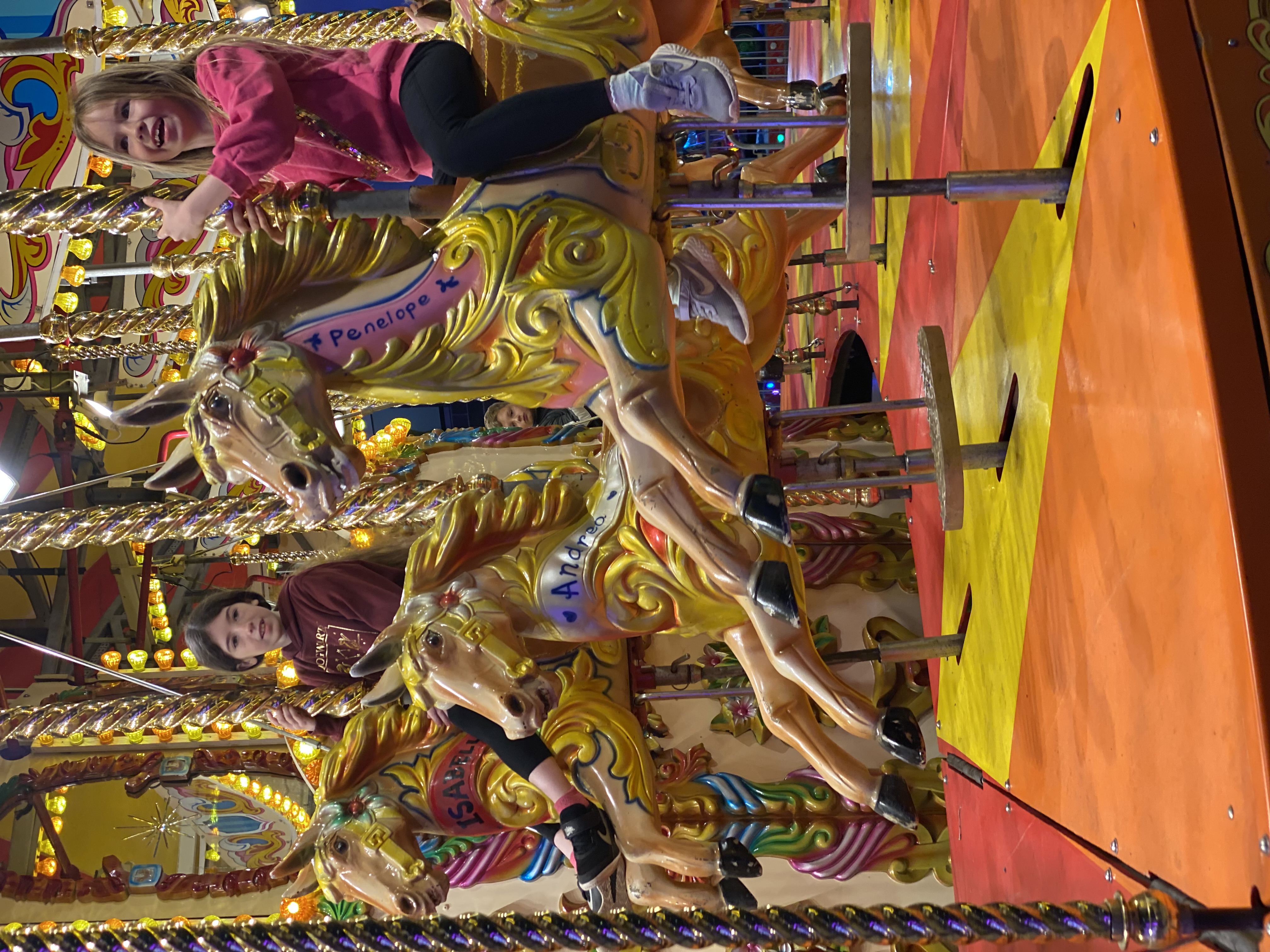 There is lots of family favourite rides including the waltzers, helter skelter, a big wheel, also plenty of soft play/bouncy castle rides for the younger kids.
There are lots of fair stalls like hook a duck that obviously not included in your wrist band price so beware of this if you are not wanting to spend any more money as children seem to flock to these.
I was a little worried that the funfair would be really busy but it wasn't at all. I felt confident to allow my girls who are 8 and 11 to potter around on their own.
We all really enjoyed the fair. The 3 hour time limit was more than enough and there wasn't much of a wait for the rides. It was definitely good value for money. Especially if you take your own food and snacks.
Information about Liverpool's Indoor Funfair.
How much does the Indoor Funfair in Liverpool Cost?
Prices to the indoor funfair vary. My top tip is to be organised and buy online prior to going to keep costs down. They also have a family ticket option online also.
Online
Riding Wristband £10.99
Spectator £3.50
Under 0.9m FREE
Carers Riding Wristband £8.99 (Proof must be shown on entry)
Early Bird Family Ticket (4 Riding Wristbands) £40 only available until 8th April NOT AVAILABLE DURING THE EVENT
On the Door (If available)
Riding Wristband £12.99
Spectator £4
Under 0.9m FREE
Carers Riding Wristband £10.99 (Proof must be shown on entry)
There are 3 different time slots available. 10am, 2pm and 6pm. We went today ay 10am and for the first hour it was really quiet which is what you want when visiting the funfair.
Where is the Indoor Funfair and is there parking available
Liverpool's Indoor Funfair is situated in the Exhibition Centre at the Kings Dock Liverpool and there is lots of parking around there. We parked in the Liverpool Waterfront carpark which was a couple of minutes walk and for 5 hours it cost £8. If you are happy to walk a little further you can park across the dock road for 12 hours at a cost of £5.
Can you buy food at the Indoor Fair?
Yes you can buy food at the funfair. There are lots of stalls selling hotdogs, burgers, chips etc as well as sweet snacks such a cotton candy, ice cream, sweets. I will add that it is pricey. A portion of chips and curry cost £7.
We were trying to keep costs as low as possible and took a picnic with us. There are lots of tables around to sit and eat on.