There was no better time than the Easter holidays to receive a package of treats for my girls. It was a Monday morning and Alfie was poorly so we were housebound and I remember thinking "how am I going to keep my little ladies entertained all day?" when we received a delivery from the lovely people at Wicked Uncle.
A few days previously my girls were lucky enough to choose one of their amazing products to review. I have heard of Wicked Uncle before but have never been on their website. I was quite impressed as were my girls. Their toys are a little different, which was refreshing because my girls tend to stick with the same type of toys when picking a new one. Meme opts for a cuddly toy and Harri generally chooses lip gloss!! It was nice for them to try something different and hopefully something a little more entertaining!
After much deliberating Meme chose the Mini Arcade Machine which is a portable games console with 240 games to play.  I wasn't quite sure what to expect but when it arrived Meme was delighted with it. It is only small (15cm x 9cm x 9cm) with a coloured screen, joystick and controls to enable you to play the games. It kept her busy for hours and was portable which allowed her to take it out and about with her.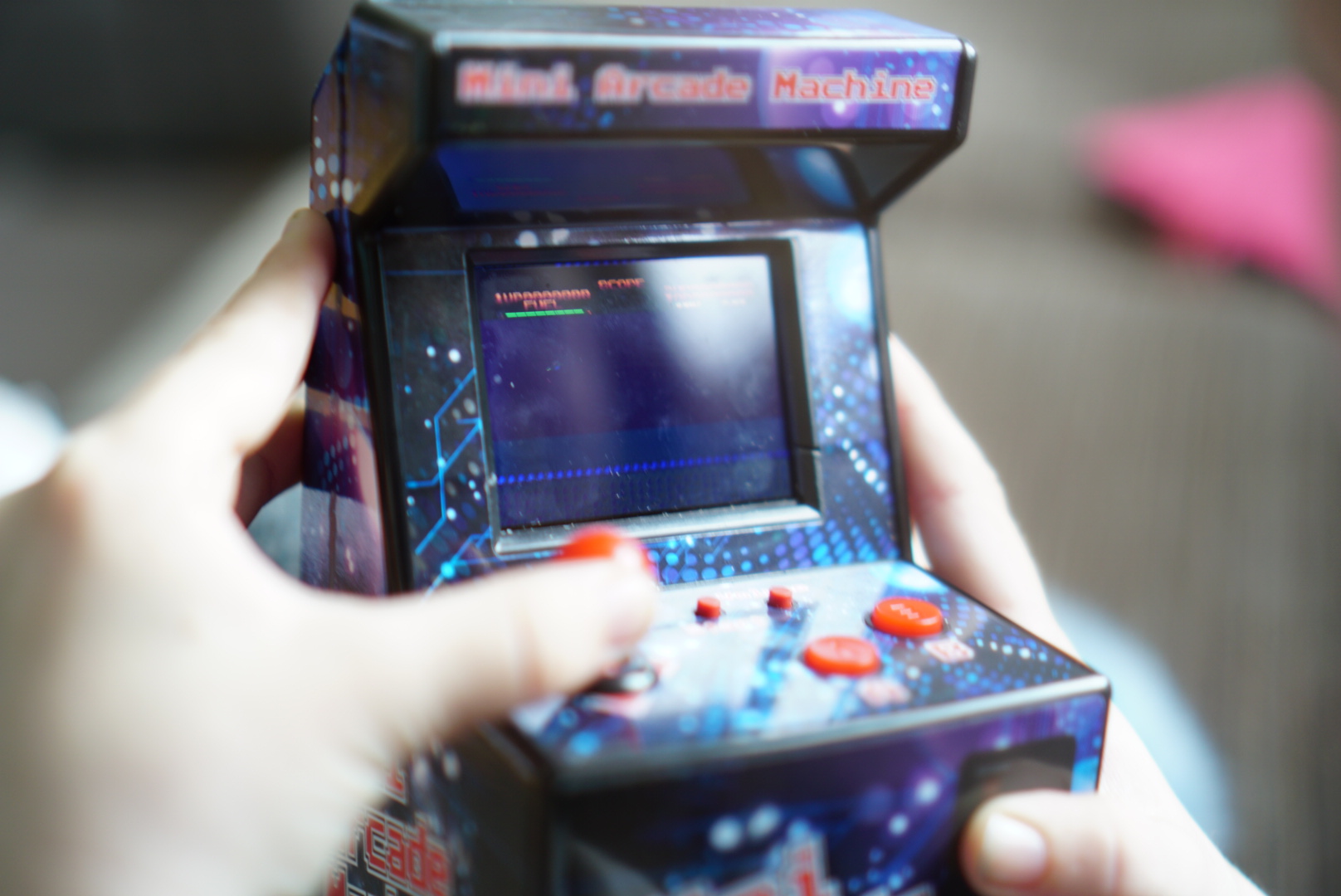 Harri chose the Unicorn Garden – Grow and Play. I was so happy for her to choose something different other than her usual make up. She is so creative and I knew this would be perfect for her.  We followed the instructions and built the unicorn garden quite easily. We were lucky enough to have some soil in the garage so she enjoyed scooping it out and adding it to her garden and then adding the grass seeds. She also loved the unicorn and fairy figures. I loved watching her little imagination as she played make believe with her new toy.  She has remembered to water it every morning and to our surprise some grass has already started growing.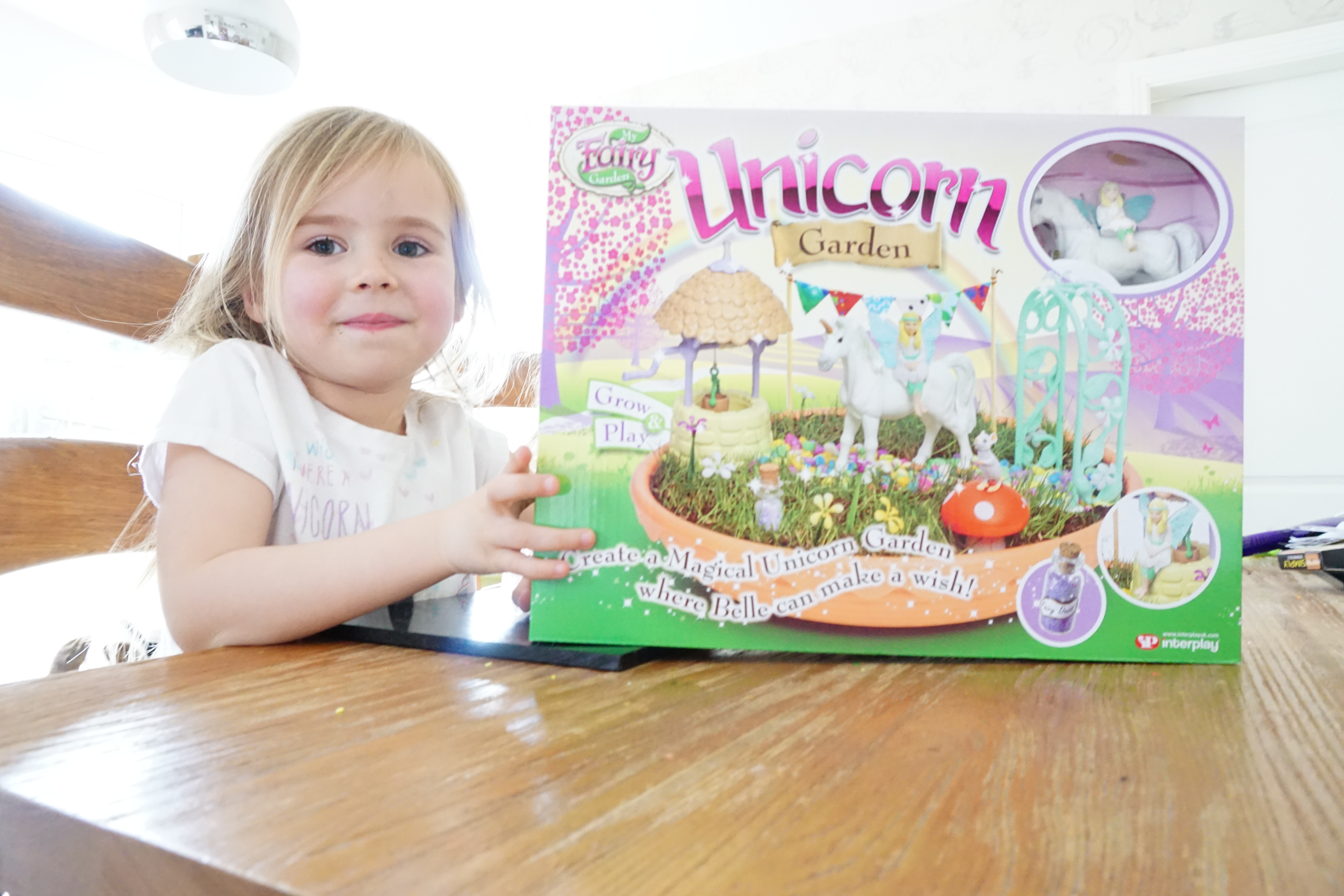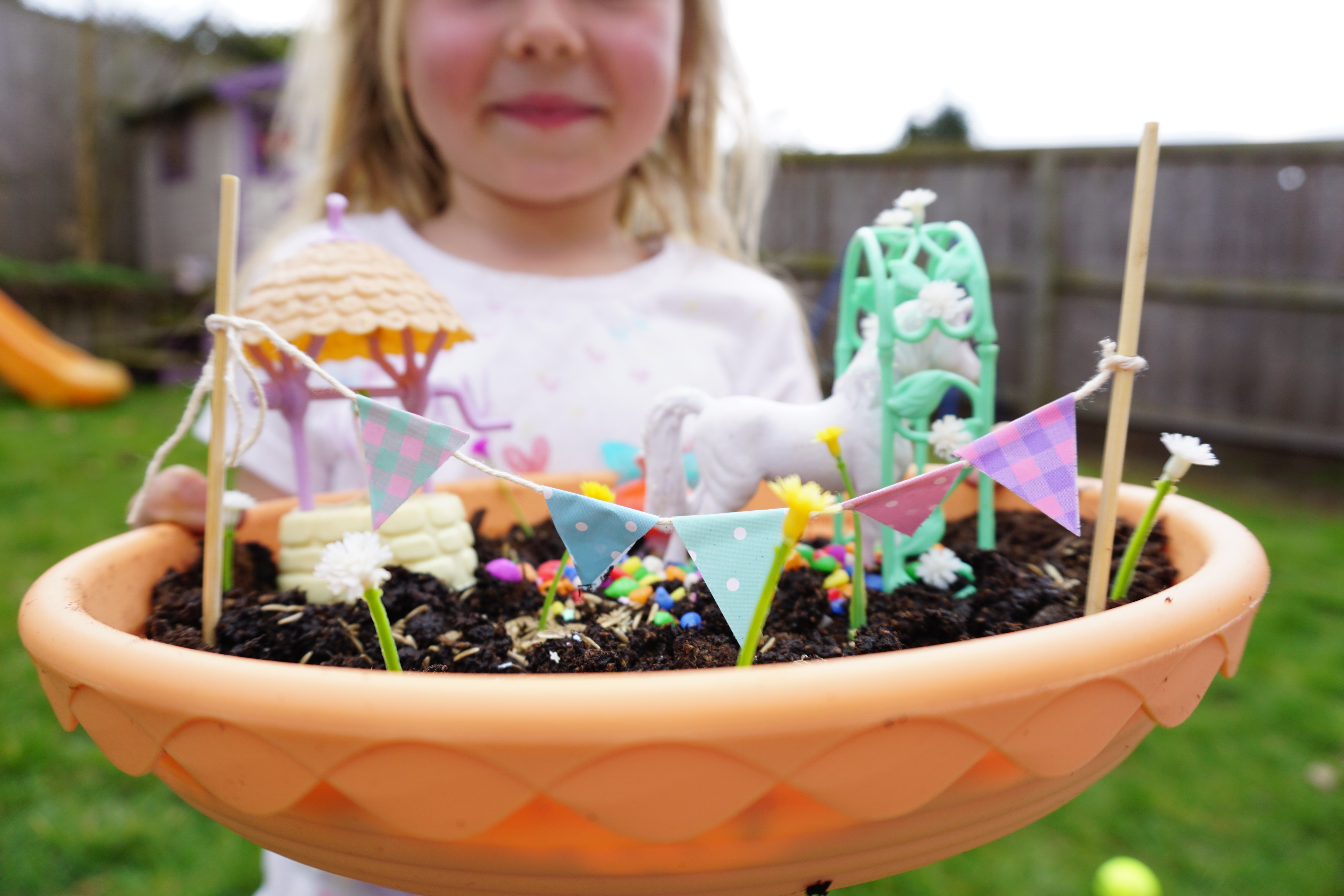 I also love that you can search for toys on the Wicked Uncle Website by gender and age. As I always struggle buying boys toys and have no idea what they like to play with so this has been a really good tool for all those parties that my girls get invited to. So all in all we have had a very happy experience with Wicked Uncle.
We were given £40 to spend on Wicked Uncle – all opinions are my own.