Adding a piece of jewellery is the perfect way to complete an outfit. A pair of hoop earrings, a necklace or some colourful bracelets. I always believe accessorising can add the finishing touch to a great outfit. It sometimes even just adds a little glamour to a casual outfit.
Accessorising is something I have always struggled with. I love fashion and putting outfits together but always feel a little lost with jewellery. This year I made a conscious effort to buy some more jewellery pieces. Allowing me to try and build up a little collection which will hopefully encourage me to wear it more.
I love finding new brands and independent shops to buy from. I have recently discovered Carat London and they have some stunning pieces. Not only are their collections beautiful and to a high standard but I also love the mission that Carat London have
'to create fashion and fine jewellery, and to lead the market in more sustainable alternatives to mined gemstones'
I have been lucky enough to receive some beautiful Amaia hoop earrings from Carat London to help me get a feel for the brand and to experience the quality of their products. Described as Carats modern twist on hoop earring, they are absolutely stunning and full of sparkle. The hoop is medium in size. Whilst these beautiful earrings can be saved for best, I think they are perfect for every day wear.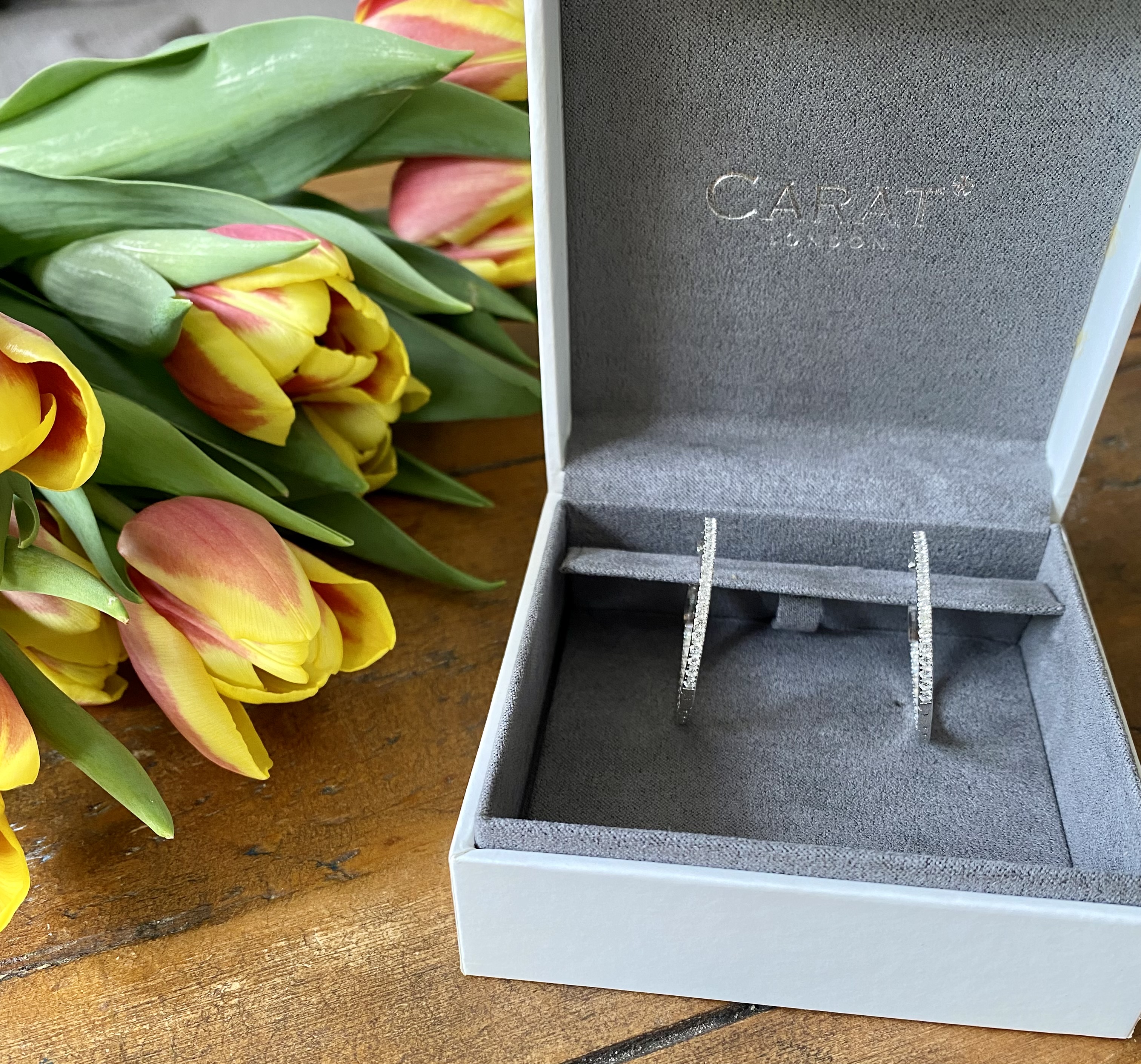 Stacking earring is such a popular trend at the moment and if you get it right it can really offset your outfit. Carat London has the perfect earrings to help you with the perfect stack. Their website includes a step by step guide on how to wear multiple earrings. They also share how to stack earring from day wear to evening. Which can always be a little tricky if like me you are new to this trend.
All of the products from Carat London are stunning. I always think the presentation of products bought online is really important. The Amaia hoop earrings arrived in a beautiful white box with grey inner lining. They would make for a wonderful gift.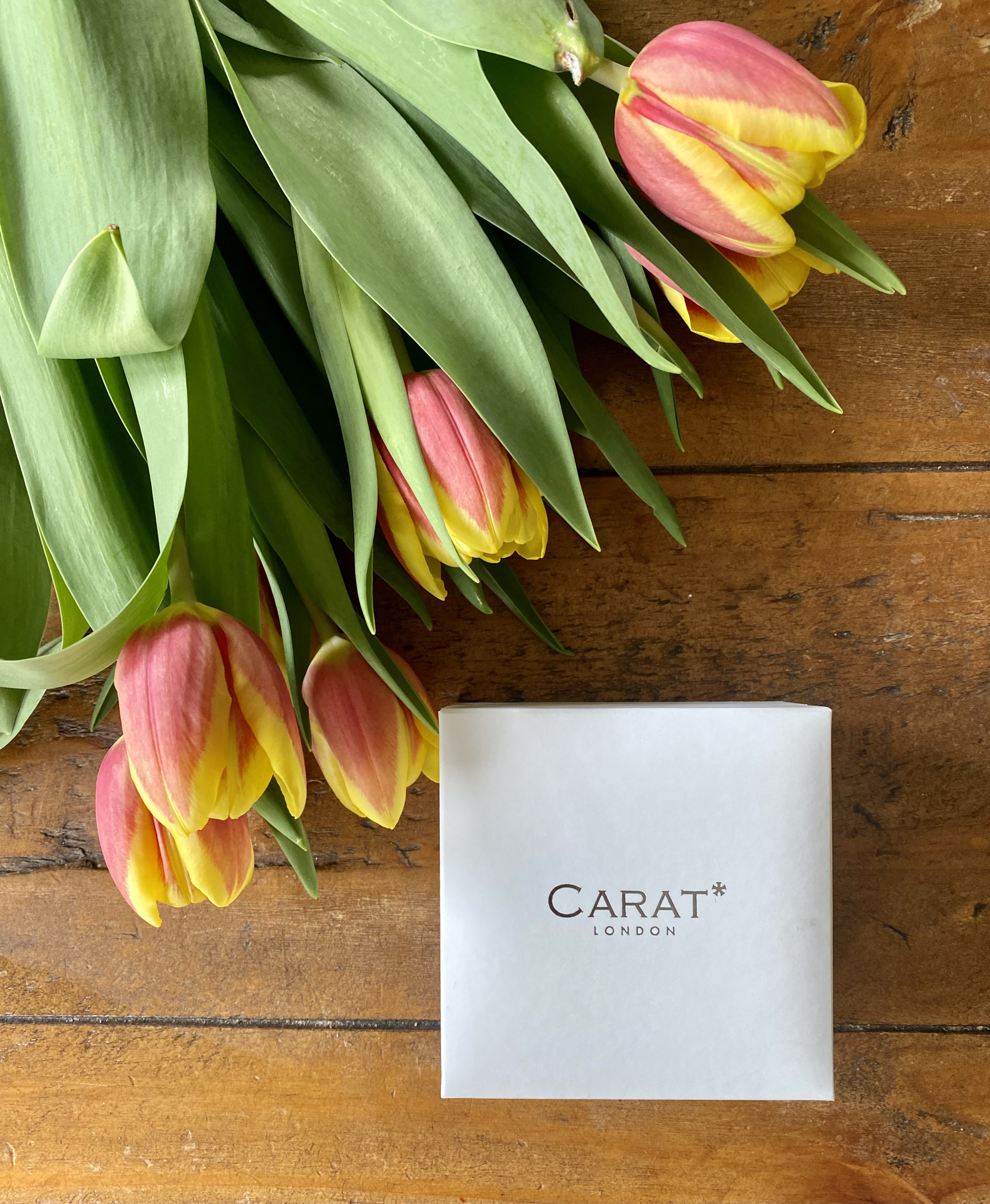 I have been really impressed with Carat London and would definitely recommend their beautiful jewellery pieces.
This is a sponsored post