I have three children, 2 girls and boy. All of my kids have been riding a bike without stabilisers by the age of three. i wanted to put a post together with 4 tips to help teach your child how to ride a bike so even the most stubborn  child can grasp it quite easily.
1 – Start with a Balance Bike.
I am a huge advocate of the balance bike. We have used one with all of our children, the same one actually. It cost us £30 and was without a doubt the best thing we have ever bought. It is basically a bike without pedals. Some people are completely baffled by them but they work. First of all your child will just sit on the sit and walk with it. Gradually they will start to life their feet and before long the will be whizzing around feet up. The balance bike will help with your child's coordination and their confidence. Start with a balance bike.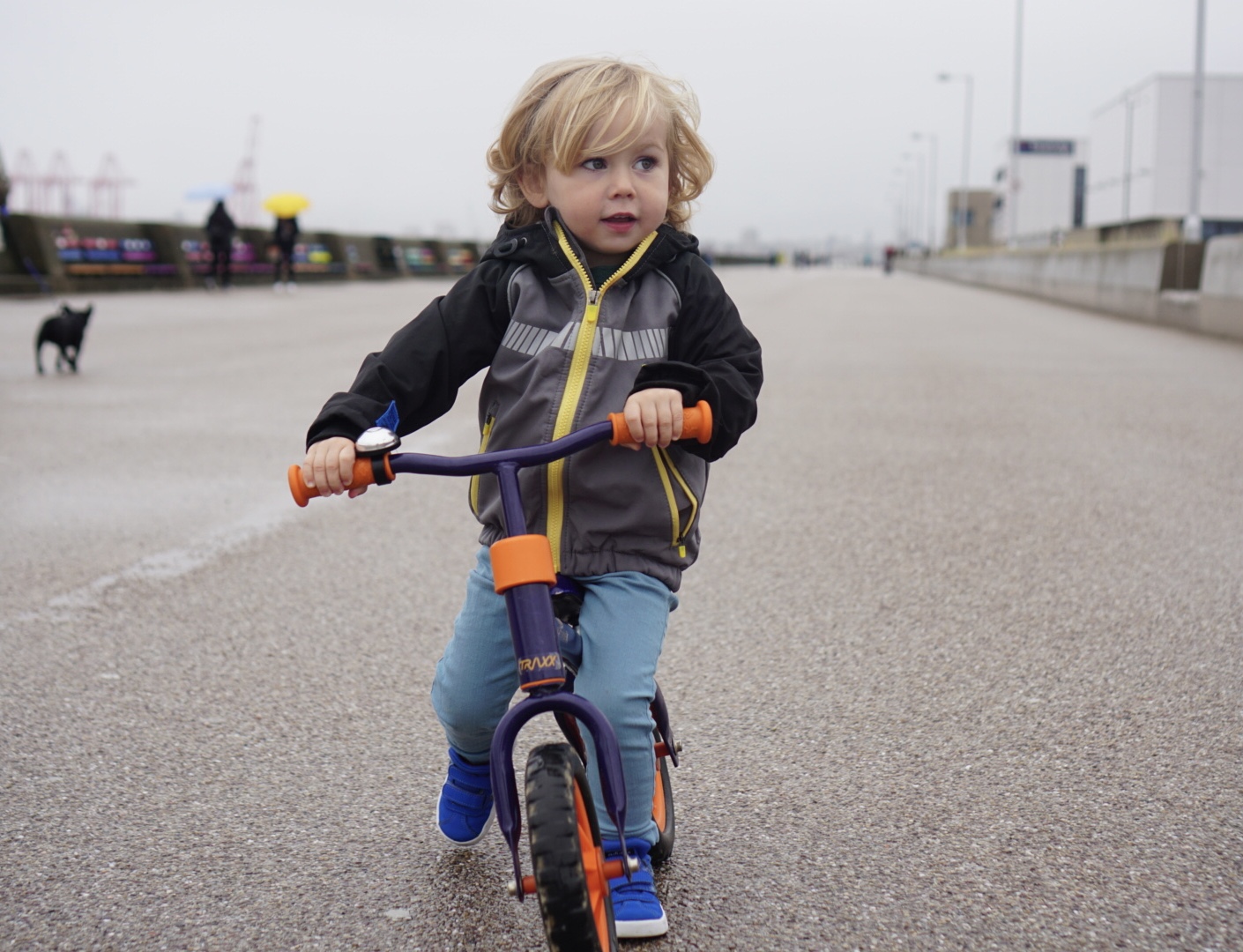 2 – Perseverance
No child will ever be able to get on a bike and start riding it. Even with a balance bike they will have no idea what to do. It takes a lot of perseverance and a lot of encouragement. It is so much easier to give up and think that they aren't ready. Don't – stick with it. My girls took to the balance bike quite easily. With Alfie it took longer. Thanks to lockdown we had a little more time to encourage him and practice more. In the end all 3 children loved the balance bike.
3 – Remove Stabilisers
A little controversial maybe but when making the transition from balance bike to bike make sure you take the stabilisers off. The whole purpose of the balance bike is to help your child learn to balance. Therefore the stabilisers are not needed. In fact they can make the whole process even harder. When my eldest child started a bike we thought we would leave the stabilisers on to give her the opportunity to get her head around using the pedals. It actually made the bike more wobbly, she fell and it really knocked her confidence. With Harri and Alfie the stabilisers came right off and it was easier. If you have a Go Kart or Trike with pedals it might be worth encouraging your child to use these. However if not they will learn to pedal in no time, the balance is the hard thing.
4 – Encourage Siblings to help.
Once Alfie got used to his balance bike he loved it and was whizzing around. He was happy to try to move onto a big bike but would get bored after a while. The breakthrough moment for us was when his sisters were on their scooters and he desperately wanted to keep up with them. (Notice the girls would have been too fast on their bikes for him to keep up with which is why scooters worked perfectly). Now he loves his bike and he is so good at it. He has wobbly moments mainly when he is busy looking around but he is only three!! If you don't have older children that can help get on a bike yourself. We also have an adult scooter and he loves trying to keep up with Mummy or Daddy.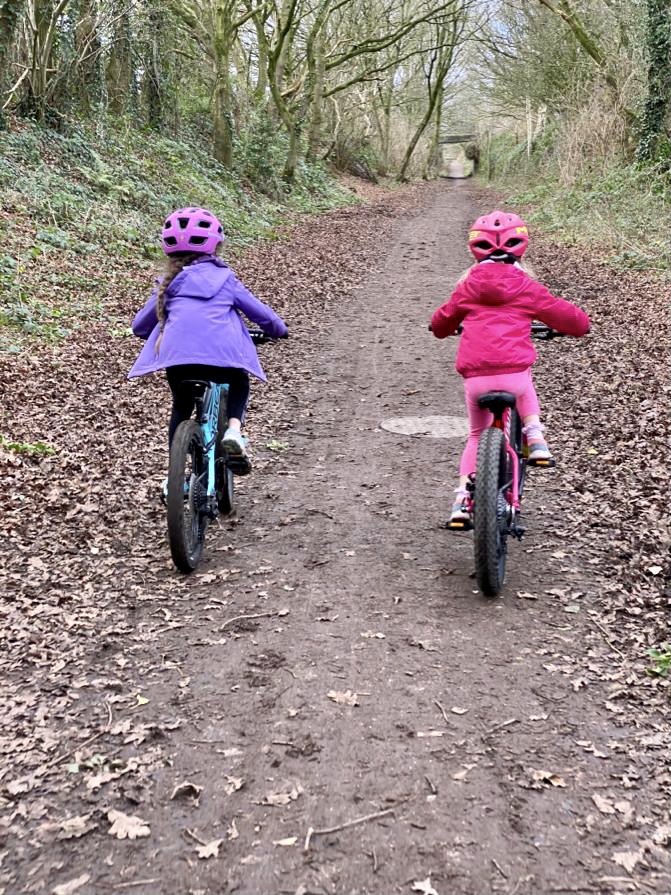 I hope you find these tips teach your children to ride a bike helpful. It makes life so much easier and now we can all go on a bike ride together as family which the kids love! Such a great way to stay active together as a family.