It is that time of year again when Christmas is looming. If you are anything like me, one day it seems like you have loads of time and  the next minute it is Christmas eve.
I wanted to try and be as organised as possible this year. Mainly because the more organised you are the less stress you have. Also if anything 2020/2021 has taught me is that you never know when you may have a child isolating at home with you. I have put together a couple of gift guides for children aged 3-6 years and children aged 7-12 years (the tweens)to give you some ideas for presents. I have tried to include some smaller independent shops because now more than ever it is really important that we use them.
Baby Shark Sing & Snuggle Plush.
Alfie is a huge Baby Shark fan. In fact all my children love Baby Shark. This plush makes for a lovely gift. In the day time it plays the familiar baby shark song for you to sing along with. In the evening, pop on the eye mask (which is included) and you can play the Goodnight Baby Shark Lullaby and snuggle it to sleep. The plush toy also acts as a night light.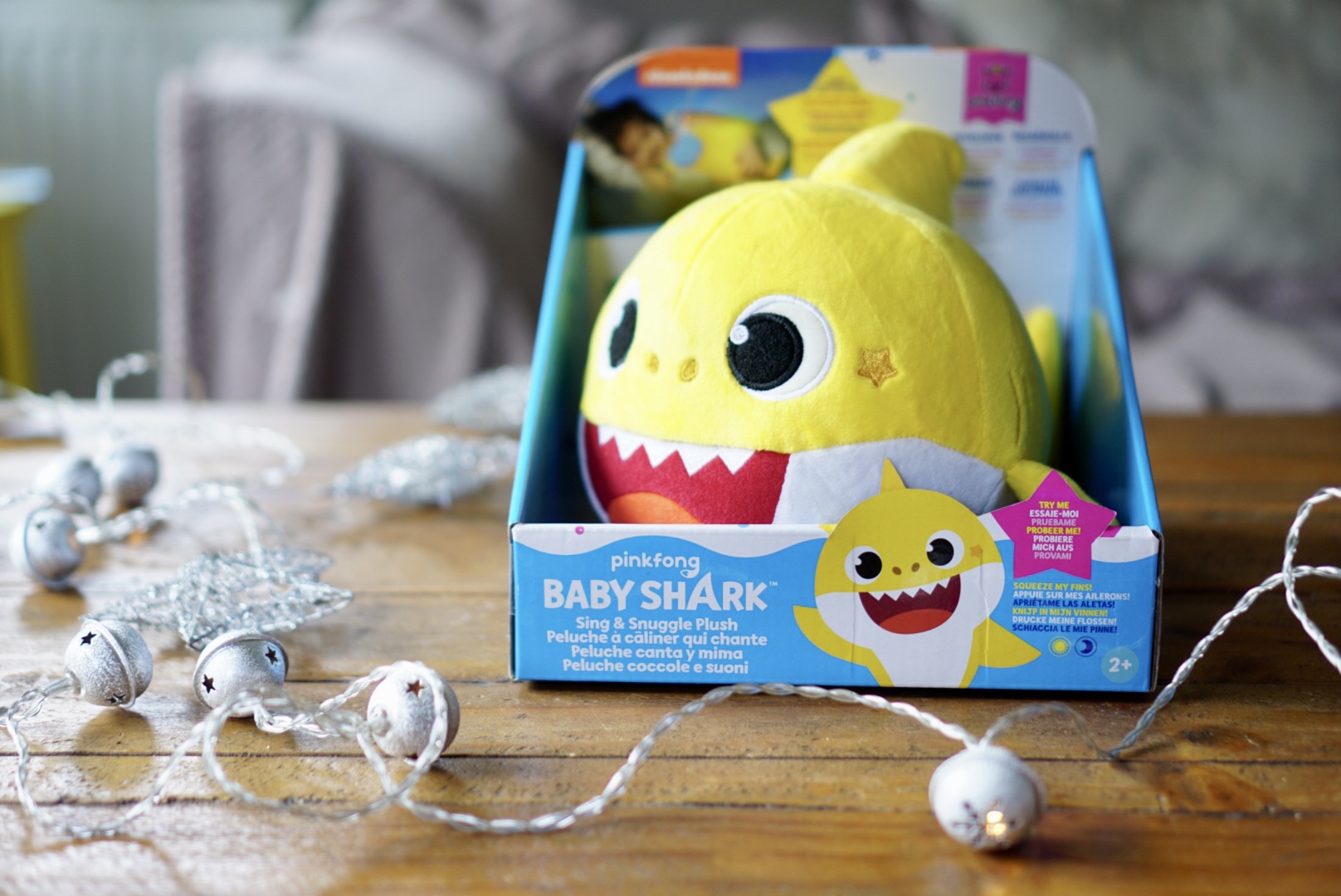 Messy Me Baking Kit.
What child doesn't like baking? This is a beautiful set which contains an oil cloth apron, a set of star baked cookie cutters, a rolling pin and also a couple of recipes. All in a handy little bag. The baking sets is available in different colours and patterns to suit your personal taste. This is a lovely gift one maybe even for the Christmas eve box so you and your child can make some biscuits for Santa. I should add Messy Me also offers 10% off if you sign up to their mailing list.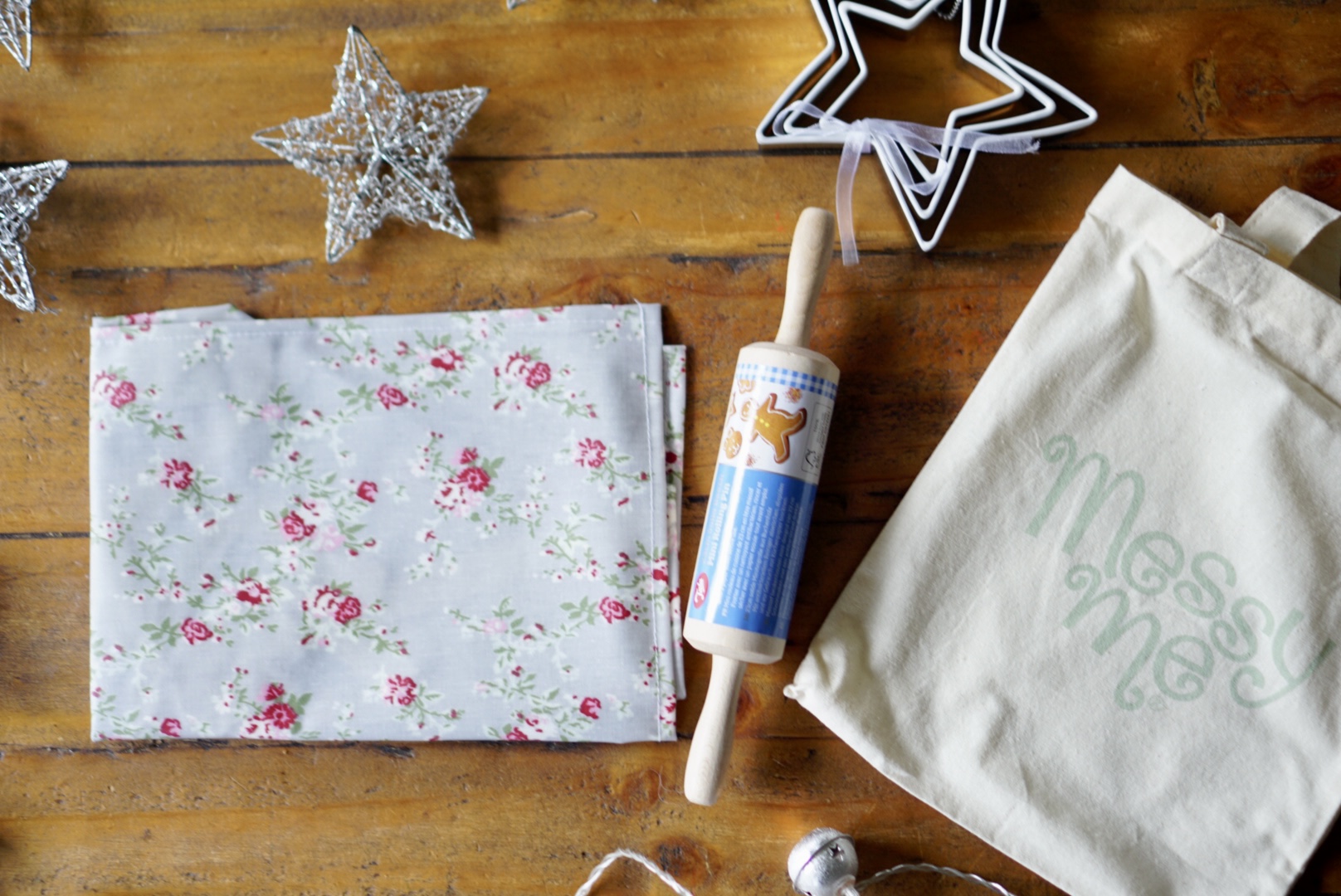 I remember when last year Alfie wanted a tea set we really struggled to find one that would suit him. He wasn't interested in pink or ballerinas he wanted a blue one with dinosaurs or diggers. This 7 piece construction tin tea set would have been perfect. Including 2 cups and saucers, a tea pot and a tray to serve with. It comes in quite a sturdy case with a handle so your little one can carry it with them. A beautiful gift from a beautiful independent toy shop.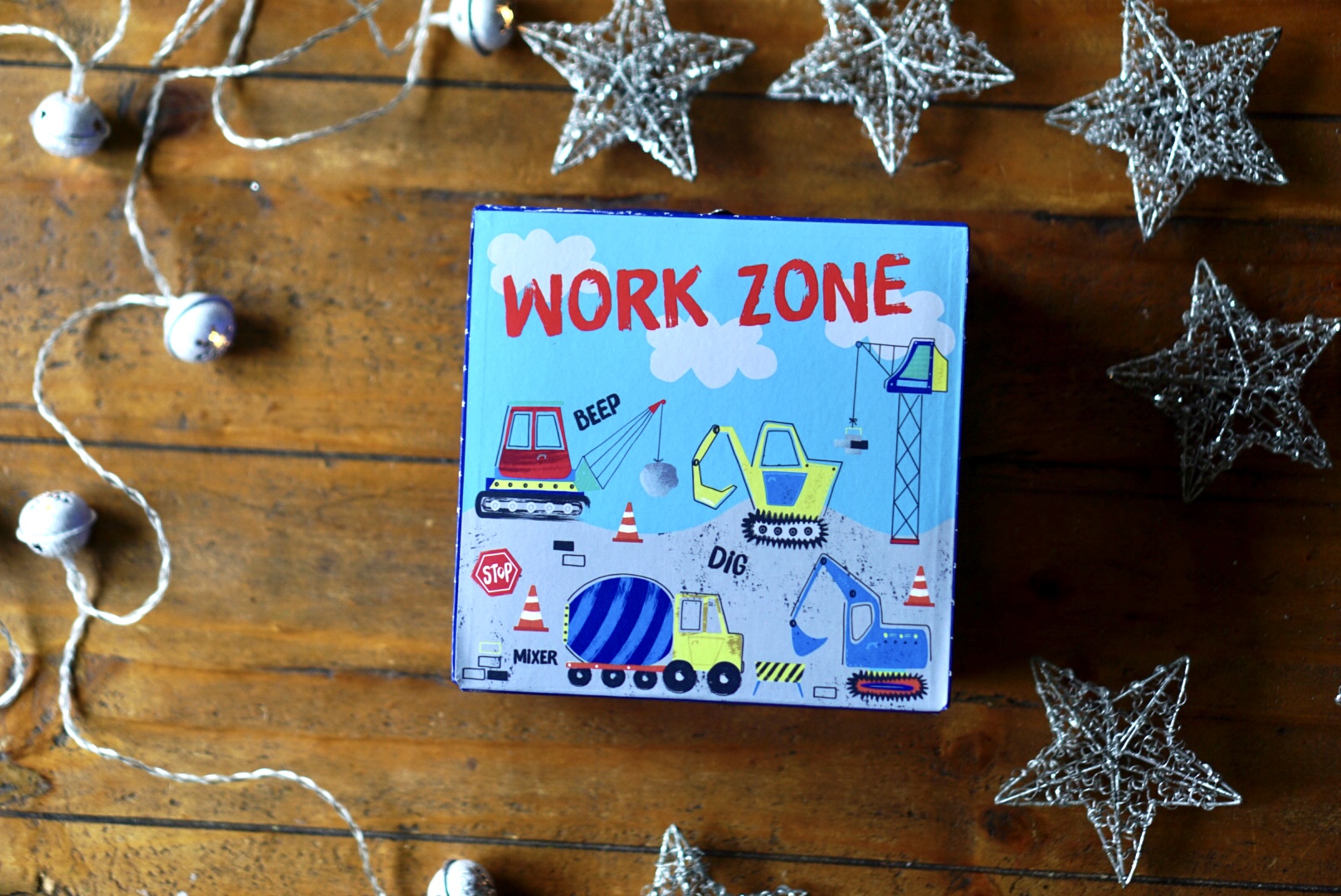 As a huge fan of family games this is handy little gift that can be taken on holidays and restaurant to keep your children entertained. It includes 4 games in 1. Bunnies & Fairy Ladders (a prettier version of snakes and ladders), Tic,Tac,Toe, A Play Scene for your to create and a Word Search (a wipeable pen is included). A lovely set of well know games but with a magical twist. The games are all kept together in a tin so you don't lose any pieces.
You can also get the fun and games tin in many different themes, including Space and Jungle.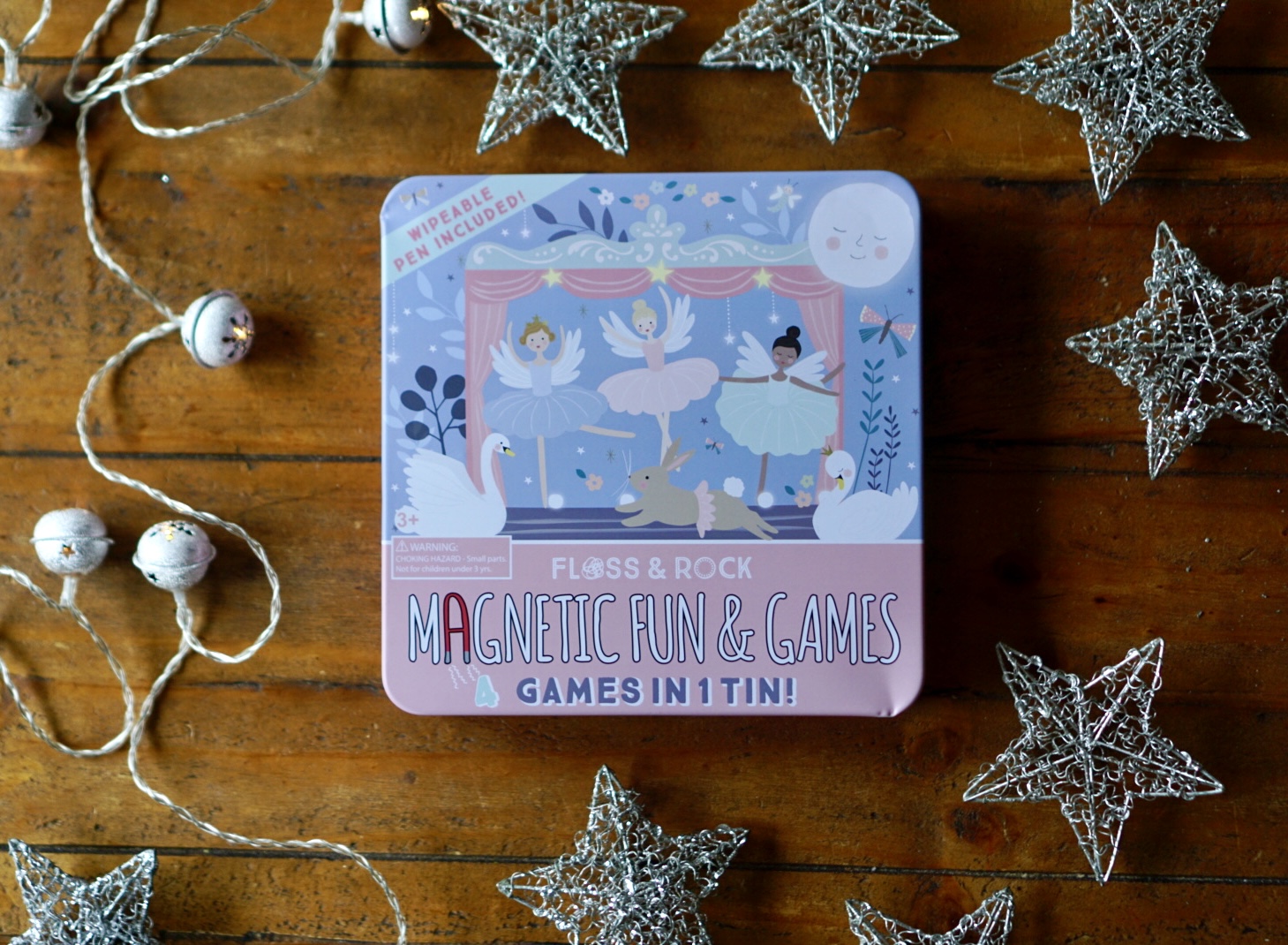 This 60 (big) pieces floor puzzle will keep your children very busy for quite some time. This one is called 'One World' and there are lots of other scenes to choose from. The puzzle includes pop our pieces so once the puzzle is completed the fun isn't over. They can use their imaginations with the pop out characters and create different scenarios. It is packaged in a pretty box with a magnetic lid so all the pieces can be packed up nicely once play is finished.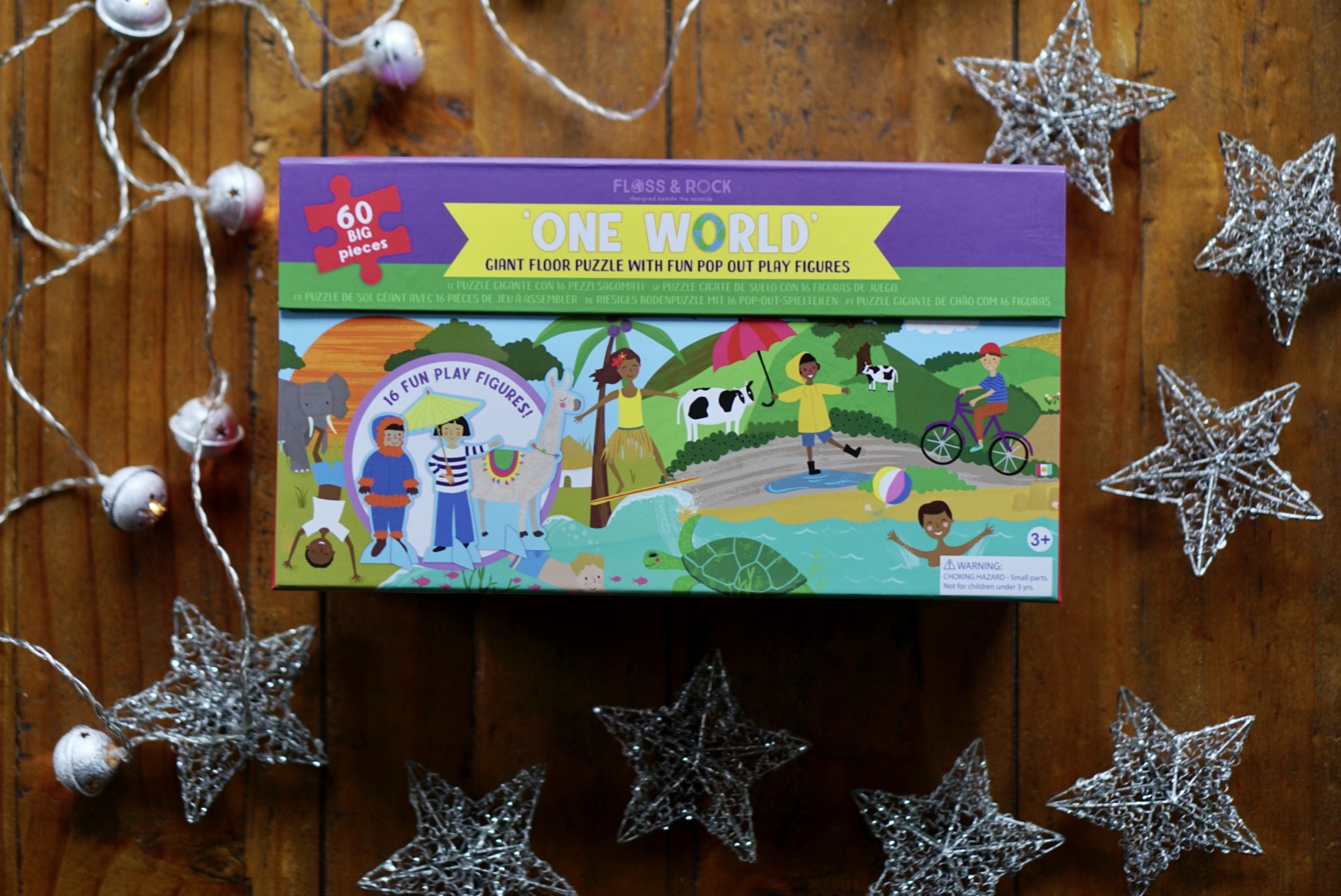 I buy these for my children every single year. They are paints that twist up and down like a glue stick and they are amazing! I would never use normal paint again. They are really easy to get out and play, they leave little mess and also you don't have pots and brushes to clean up after using them A must have for every home with creative children.
These products have been sent to me in exchange for this blog post.