We have been sent this doll in exchange for a honest review.
When I was given the opportunity to review Baby Annabell's baby brother Alexander I wasn't sure if my six year old would be interested. She previously love dolls and was forever saying can we play 'Mummy, Daddys and Babies' however lately she never plays with her dolls, I actually can't remember the last time she took one out with her. I thought maybe the doll phase has passed (which actually made me feel a little sad). However, when I mentioned this opportunity to my surprise she jumped at the chance.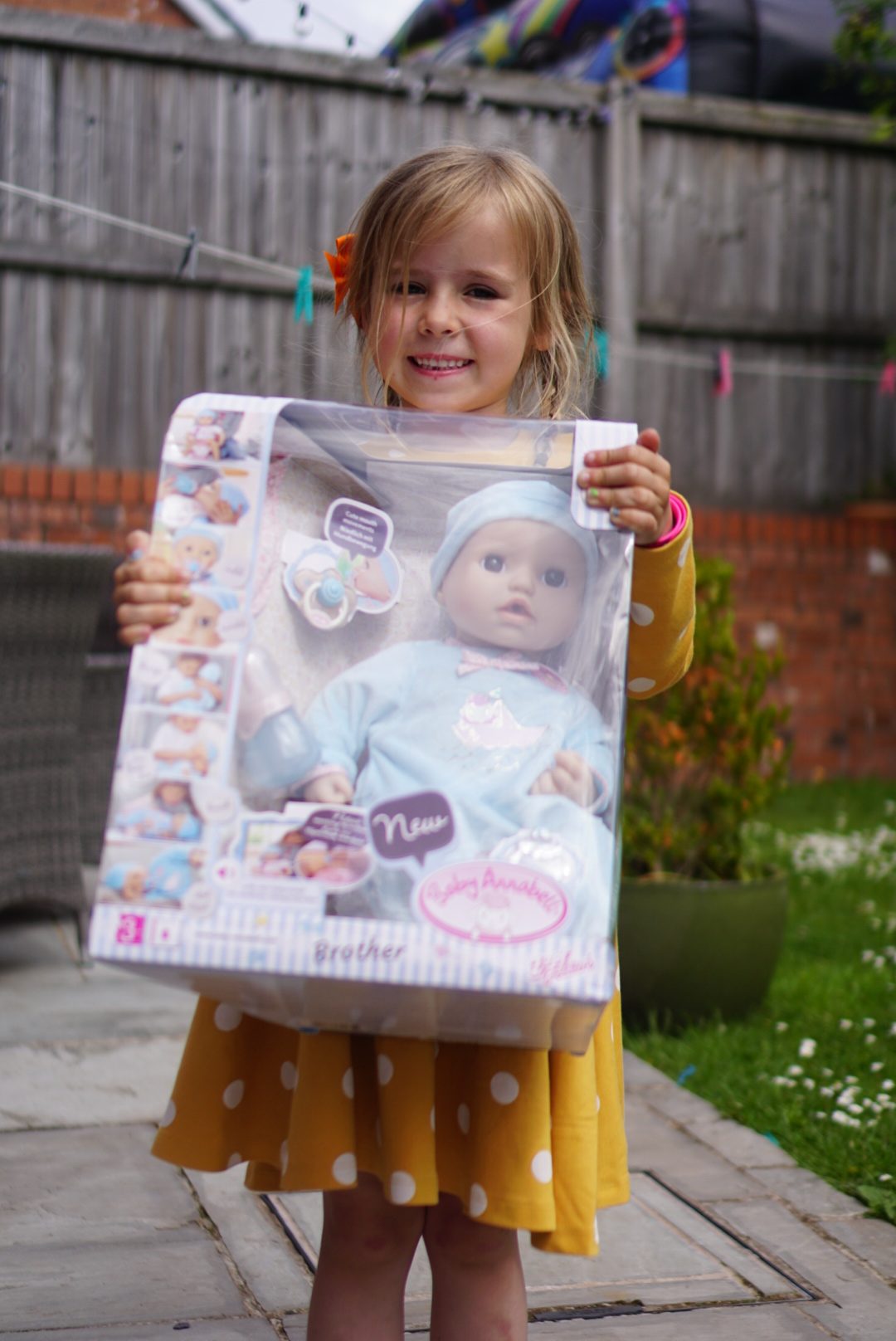 We have actually owned a Baby Annabell previously and we were really impressed with the quality of it so I was pretty sure that Baby Annabell's baby brother would be the same. The doll itself came dressed in a baby blue outfit including a hat  and came with a bottle, dummy, nappy, medal (that you can wear) and bib. You need AA batteries which are not included (however you can happily play with the doll without batteries – we didn't have some ready when it arrived and Harri was perfectly happy playing it it). Once we added the batteries he doll opened and closed its eyes, made crying, laughing, gurgling and sleeping noises and also moved its mouth to suck the dummy and drink the bottle. It is very realistic. Harriet was especially excited when she realised that the baby actually wet his nappy just like her baby brother Alfie.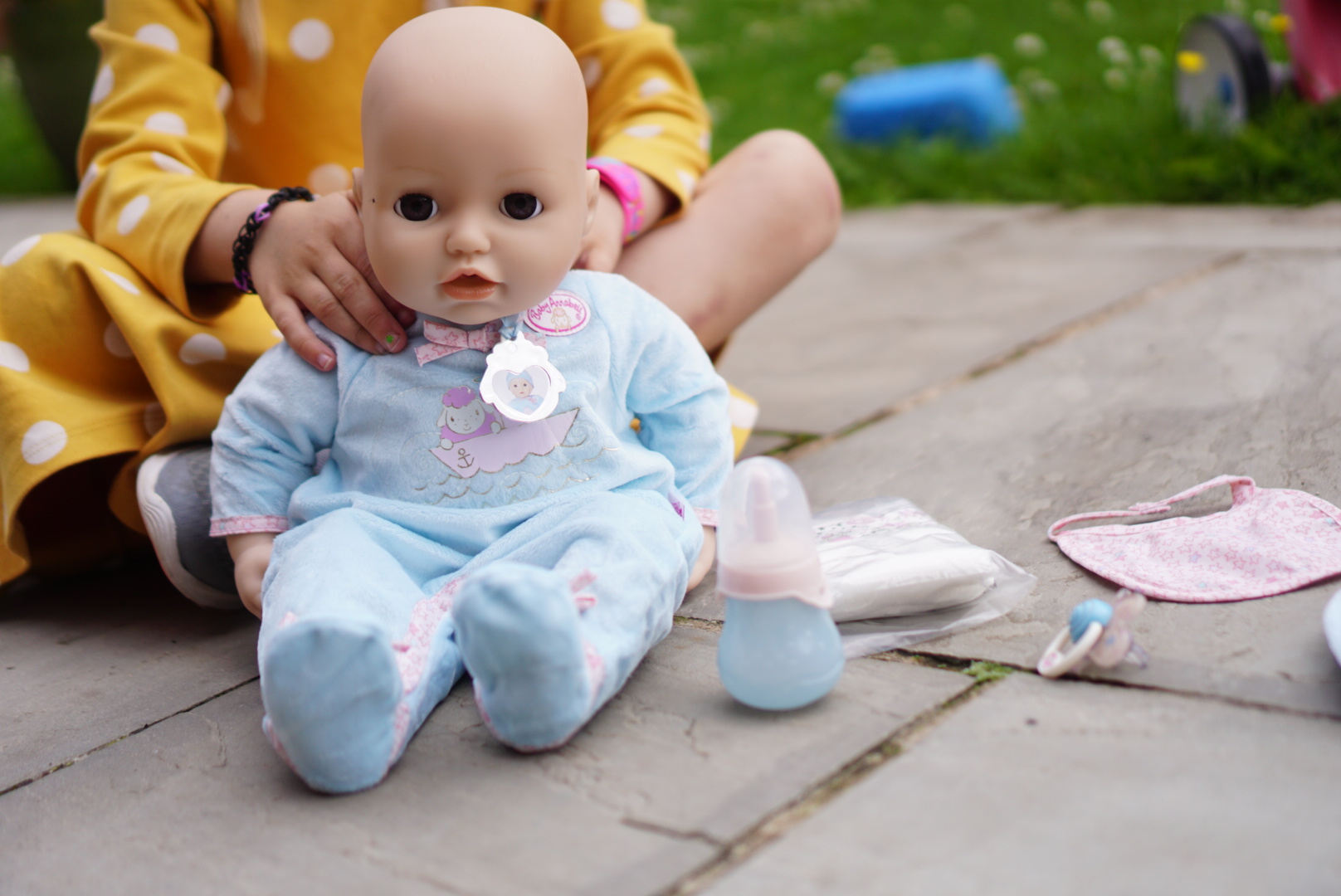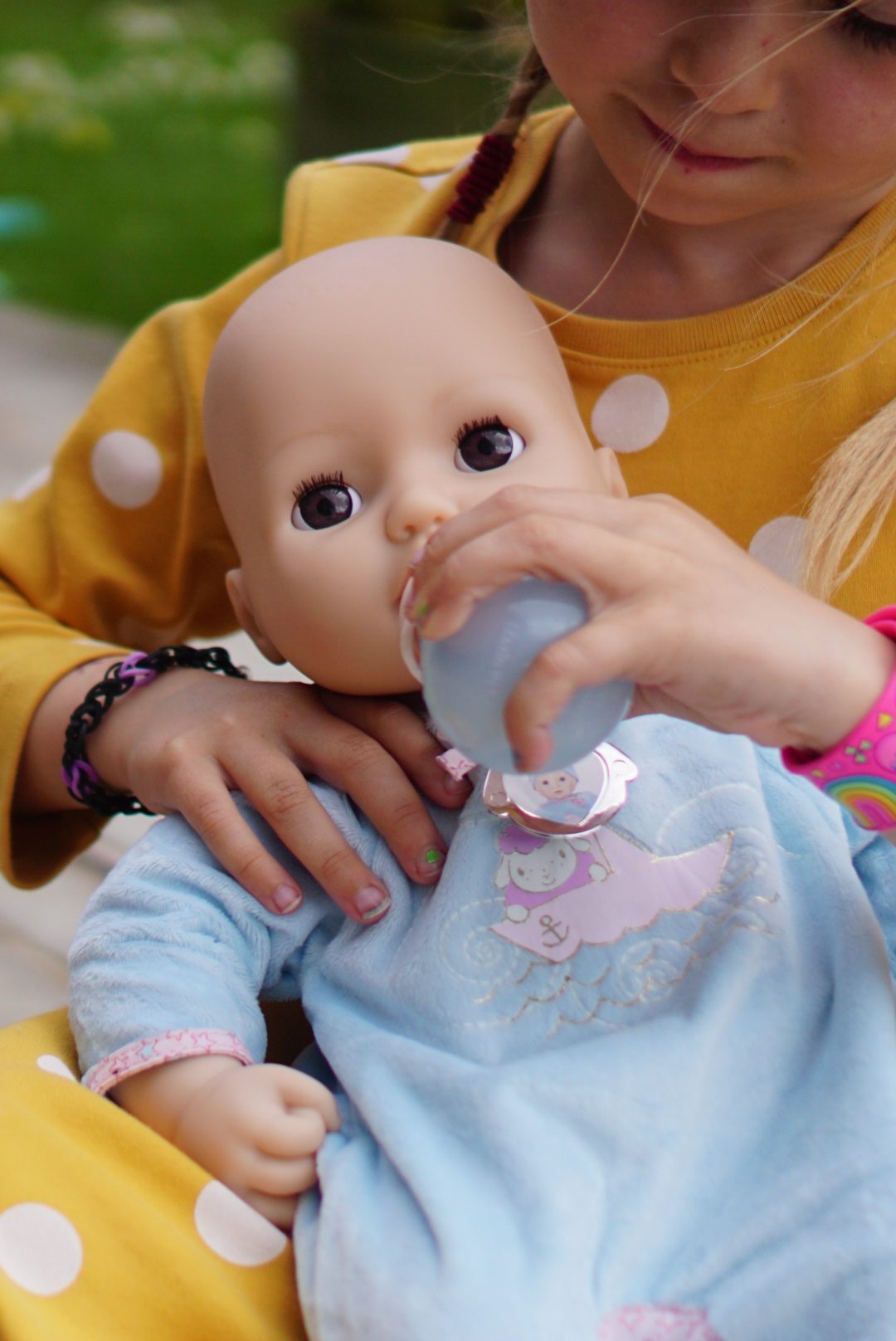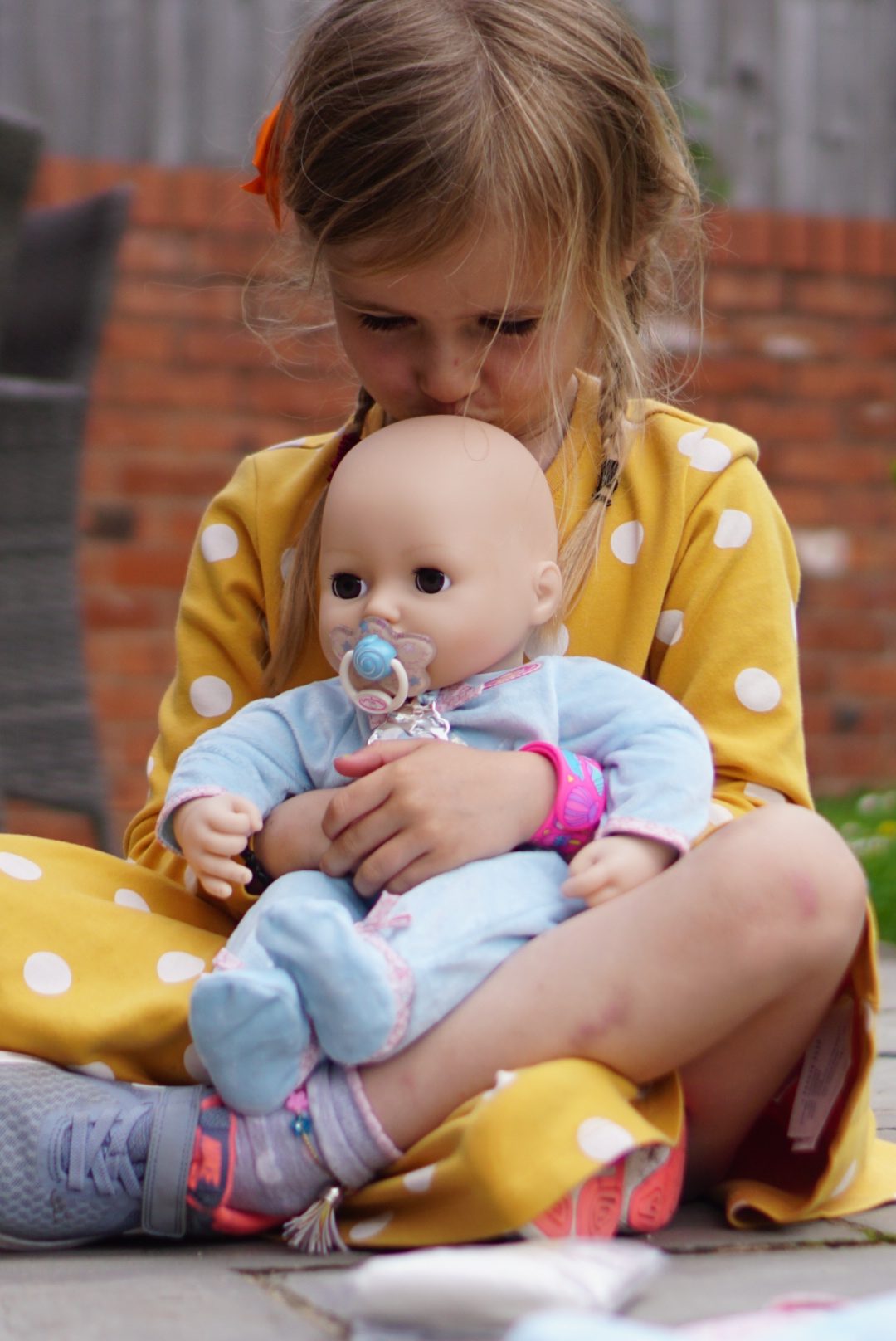 She has played so much with this doll and has requested we get out her old pram from the garage so he can sleep in there. It has actually been lovely to watch her. My little boy has also loved playing with this doll which surprised me a little, not because he is a boy, we openly encourage him to play with all the toys we have (and with 3 children we have a lot!) however he has never paid any interest in playing dolls before this one arrived. He has been rocking the doll to sleep and feeding the doll its bottle. He is usually so rough and ready so it has been so nice to see this gentler side to him. It is also been good to show Alfie that the baby doll can wee in a potty which I am hoping will encourage him to do the same.
This doll has been a hit for both of them and I have also caught my 8 year old snuggling him at times. Baby Alexander has been a welcome addition to our family.