The following product was sent to me in exchange for a honest review. 
The finishing touches is something that I always struggle with for some reason. You know what I mean, the big mirror on the wall or a picture above your sofa. The special unique door knobs that will add that little bit of quirkiness or that cosy rug that pulls everything together. Whilst I have all these great ideas I never seem to be able to see them through for some reason.
Our kitchen family room is our favourite and is where we spend the majority of our time. However, the last few months it has been looking a little tired and in need of a refresh. It definitely could do with a lick of paint but, whilst our children are still young and finances are tight, we decided to rearrange our furniture to see if we could utilise the space a little better. We also decided to add a few little items to help finish off the room. The main item being a Thomas Kent clock.
I love Thomas Kent clocks, they are so stylish and unique, and they come in different colours and designs so I knew there would be one that would fit our room perfectly. After quite some time browsing their website we decided to choose the Arabic Warm Oak Small Clock. It looked so lovely and, whilst my husband would have preferred a larger clock (this one measures at 12 inches), I knew this one would fit perfectly above our dining room table. This part of the wall can be seen as soon as you walk in the house so I knew it would catch the eye as soon as you enter.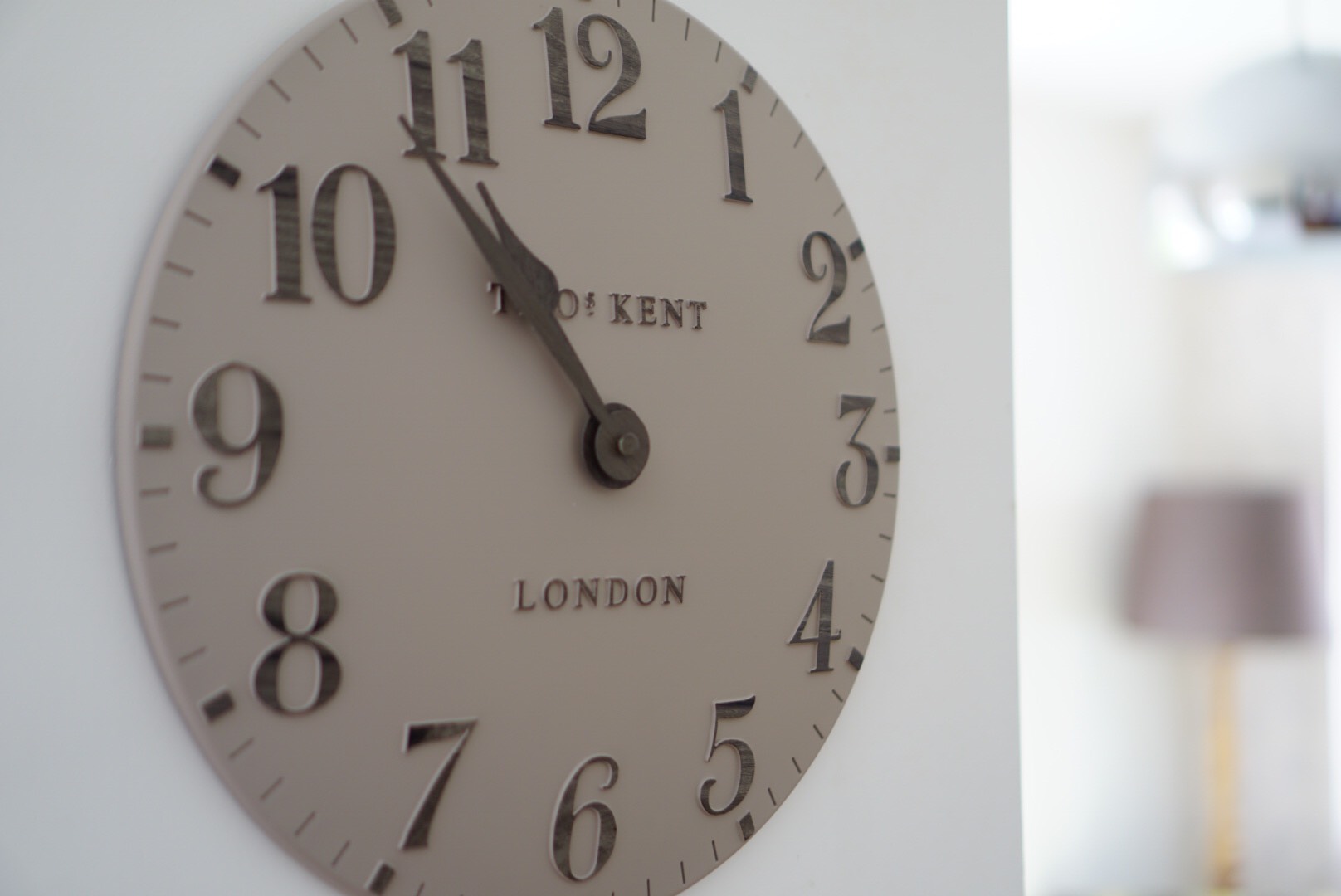 This clock is available in a couple of different colours but the one we chose was a taupe which compliments our kitchen perfectly. We were delighted once we had received it, it is beautiful and looks much more expensive that the £48 price tag. It is has a soft curved convex face with raised numerals and the Thomas Kent branding on it.
I absolutely love this product, it is a nice, clear and easy to read clock, having the added benefit of helping my children tell the time. Definitely adding a little something special to our favourite room.