There are so many amazing films out this year we are spoilt for choice, one of them being 'How To Train Your Dragon – The Hidden World' we have loved all of this franchise so far so although we have not had a chance to go to the cinema to see it yet (my toddler puts a stop on any visits to the cinema at the moment!) I know when we do it will be another firm favourite.
To celebrate the release of the new film we were sent a Giant Fire Breathing Toothless, Lights and Sounds Toothless and Grimmel & Deathgripper. If I am being honest regardless of the fast that my girls enjoy the 'How to Train Your Dragon' franchise I was not sure how they would respond to the toys. They have never been the kind of girls to play with dragons (their choice not mine) and when choosing a toy from the toy shop I can firmly say that they wouldn't initially choose these toys. However when I showed these these products to them they were delighted, asking could the play straight away.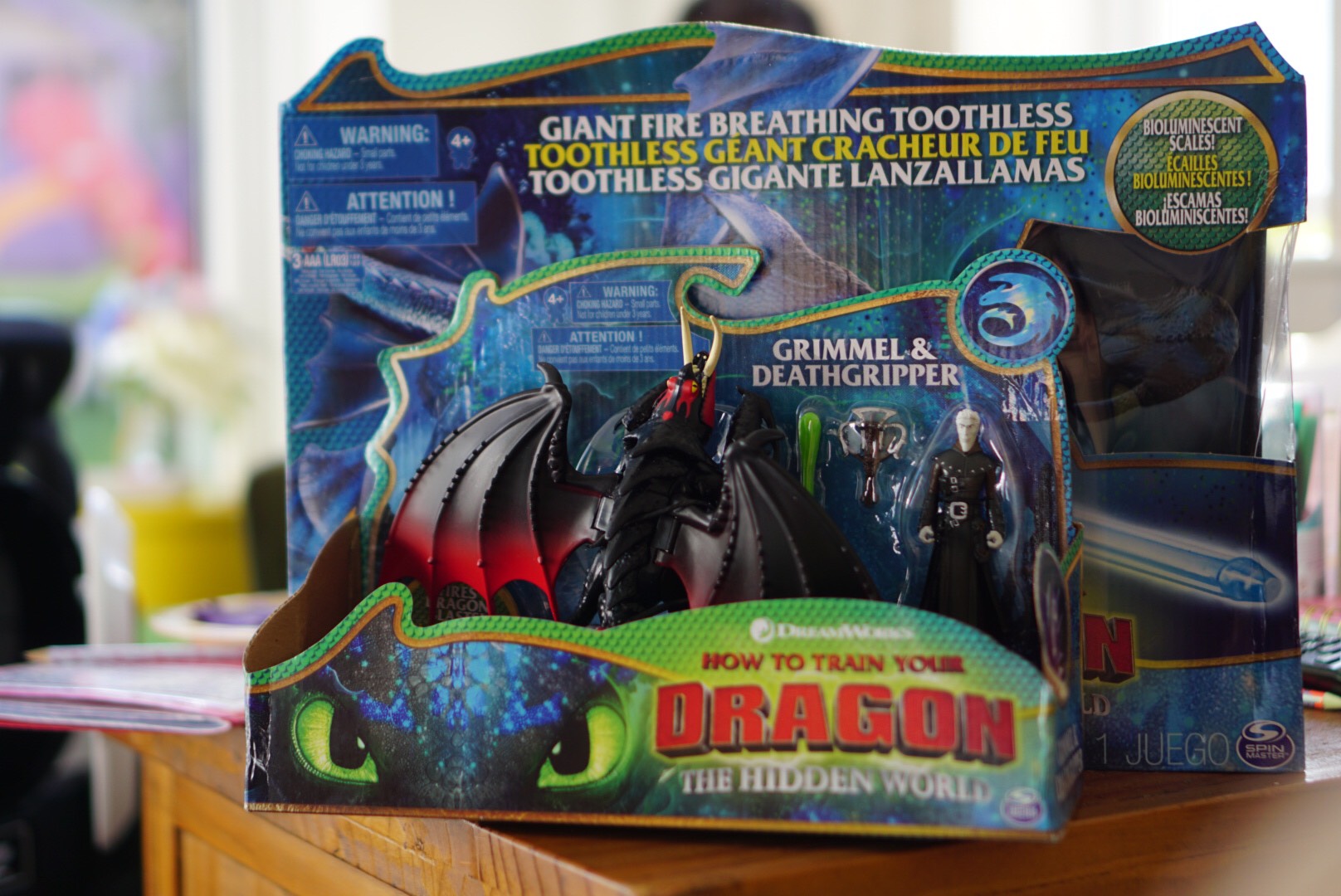 The Giant Fire Breathing Toothless and the Lights and  Sounds Toothless were without a doubt a big hit, the giant fire breathing toothless was huge measuring at  20 inches long and with it's shimmering blue colour it looked pretty impressive!!  It comes with a water dropper, two plasma blast projectiles, and an extra water tank (it also requires batteries which are not included). All you have to do is add some water to the tank which creates a magical dragon breath (this is activated by pushing a button behind the dragon's ear), it is really cool and my girls were very impressed (as was I).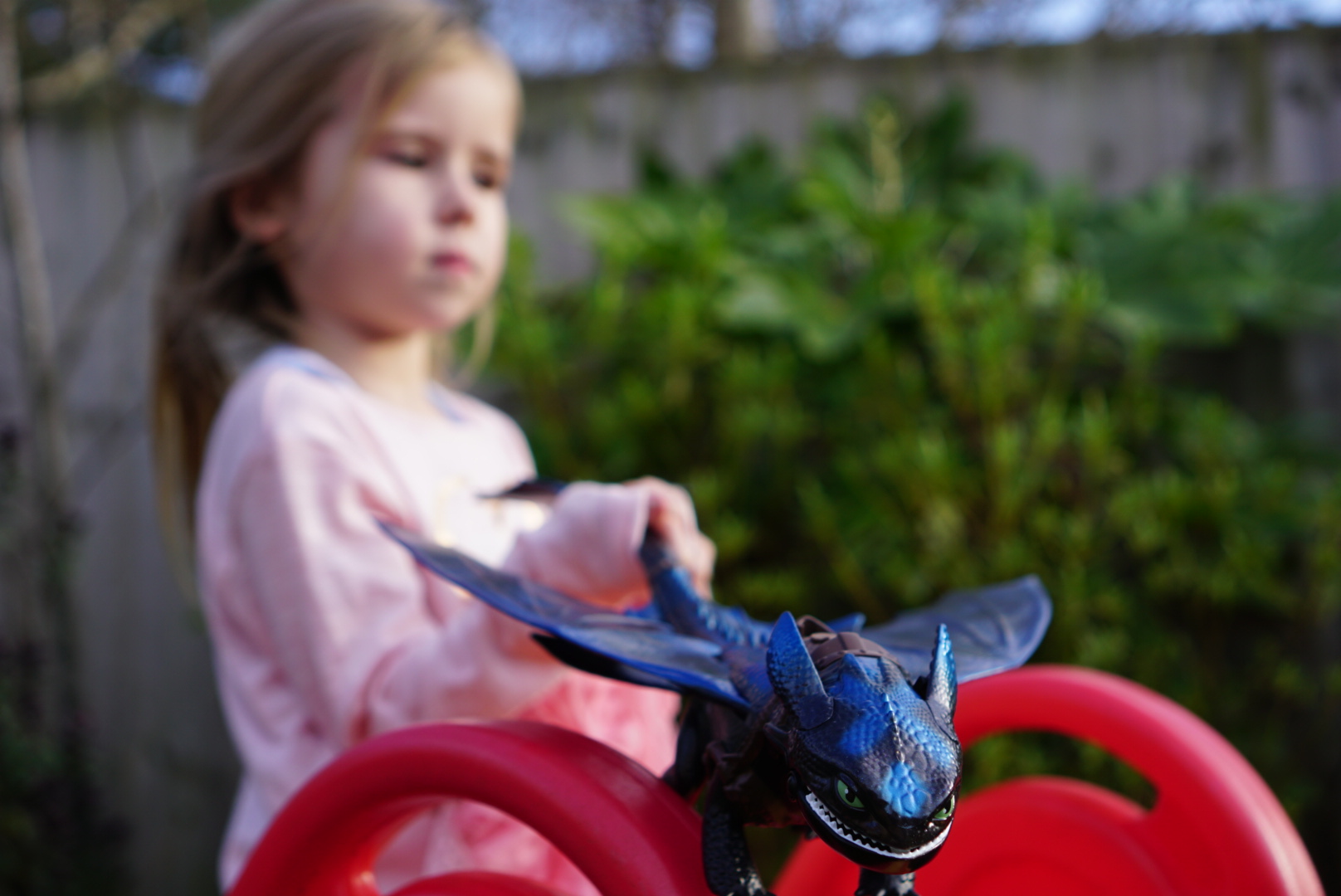 The Lights and Sounds Toothless was also a perfect addition. This was smaller than the Giant Fire Breathing Toothless  – with a simple press on the button on its back, it starts flashing blue and making a dragon noise. It also has beautiful fabric wings that pop open via a button on the back although we did find these quite difficult to slot back in.
We also got sent Grimmel & Deathgripper so Alfie was able to join in the fun. The Grimmel figure is the perfect size to ride on the back of the dragon, he comes with removable crossbow, dressed in his armour he is ready to take battle! Like the other dragons Deathgripper is really flexible with its movement, his wings move up and down as does his tail. The most exciting feature for my children was the projectile – you place it into the dragons mouth, and with a pull on his left leg it shoots out – this provided lots of giggles in our house!! I am sure you can imagine how many times we done this!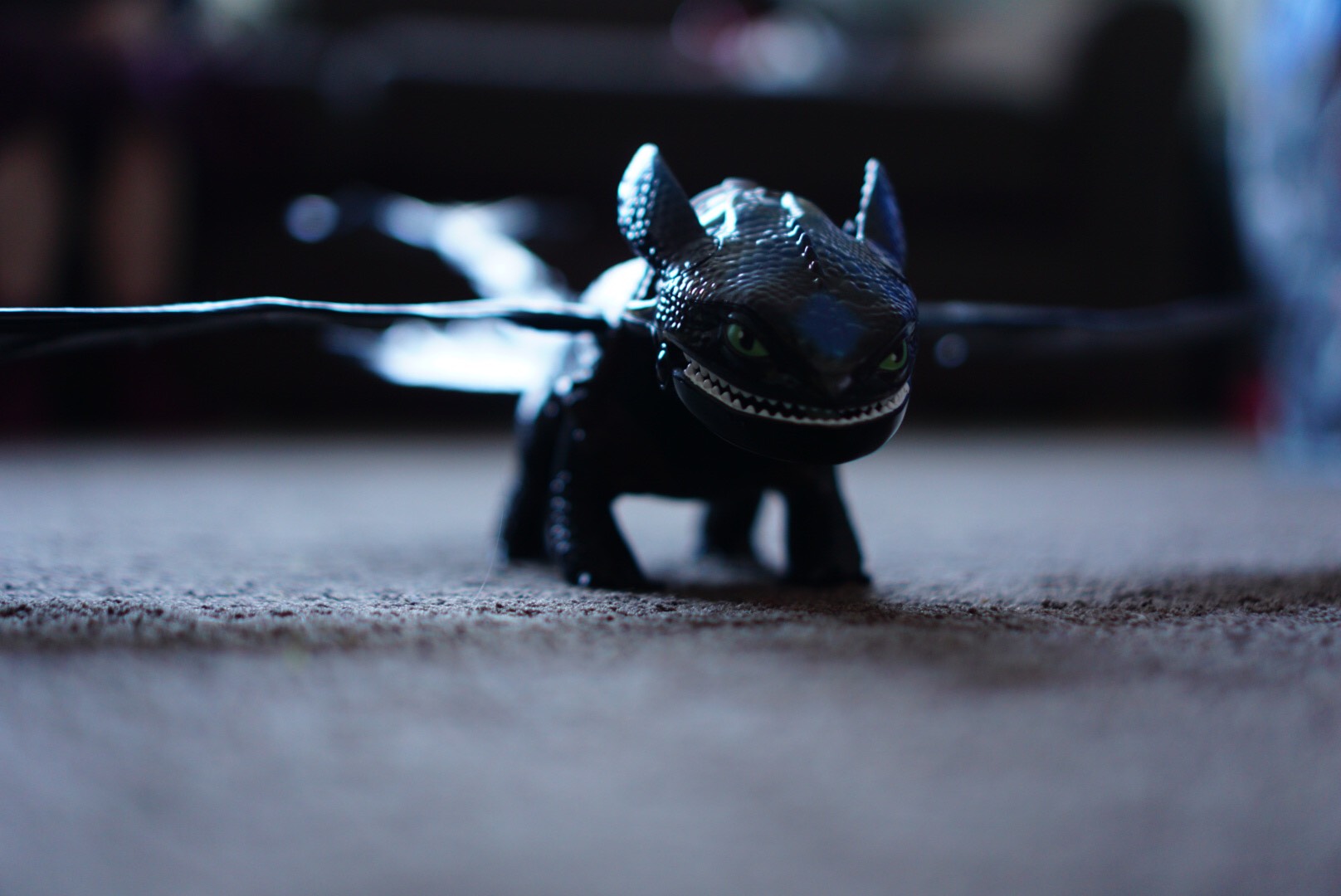 I was really impressed with these toys – so interactive with little gadgets that my girls loved to mess around with I mean a dragon that has real smoke is pretty impressive. All that said I do need to add that they were quite fiddly at times and needed a adult to help with some aspects. If you are fans of the films then I would recommend these toys. It was also lovely to see my girls play with something a little different, using their imaginations and creating their own little 'How to Train a Dragon' story.
We were sent these items in return for a honest review.