Who doesn't love Home Bargains, it has always been my go to place for toiletries, washing supplies, biscuits, cards and gift bags (seriously never buy your gift bags from anywhere but Home Bargains) – they are always so much cheaper. The last few years though I feel like it has really upped its game with gifts. Come special occasions like Mothers or Valentine's day their shelves are always full of lovely package gifts like body sets or candles. So I guess you can only imagine what goodies they have for Christmas.
I was sent a few items (much to my girls delight!) from their Christmas range to try out and they were all so lovely and sparkly – when a gift makes you say wow before you have even opened it, you know you are onto a winner. They really do have something for all the family.
My girls loved the unicorn door handle and the fluffy key ring. My beauty obsessed Harri loved the beautiful bath bombs and unicorn dust, oh and the unicorn ear muffs were definitely a favourite –  all perfect for those stocking fillers.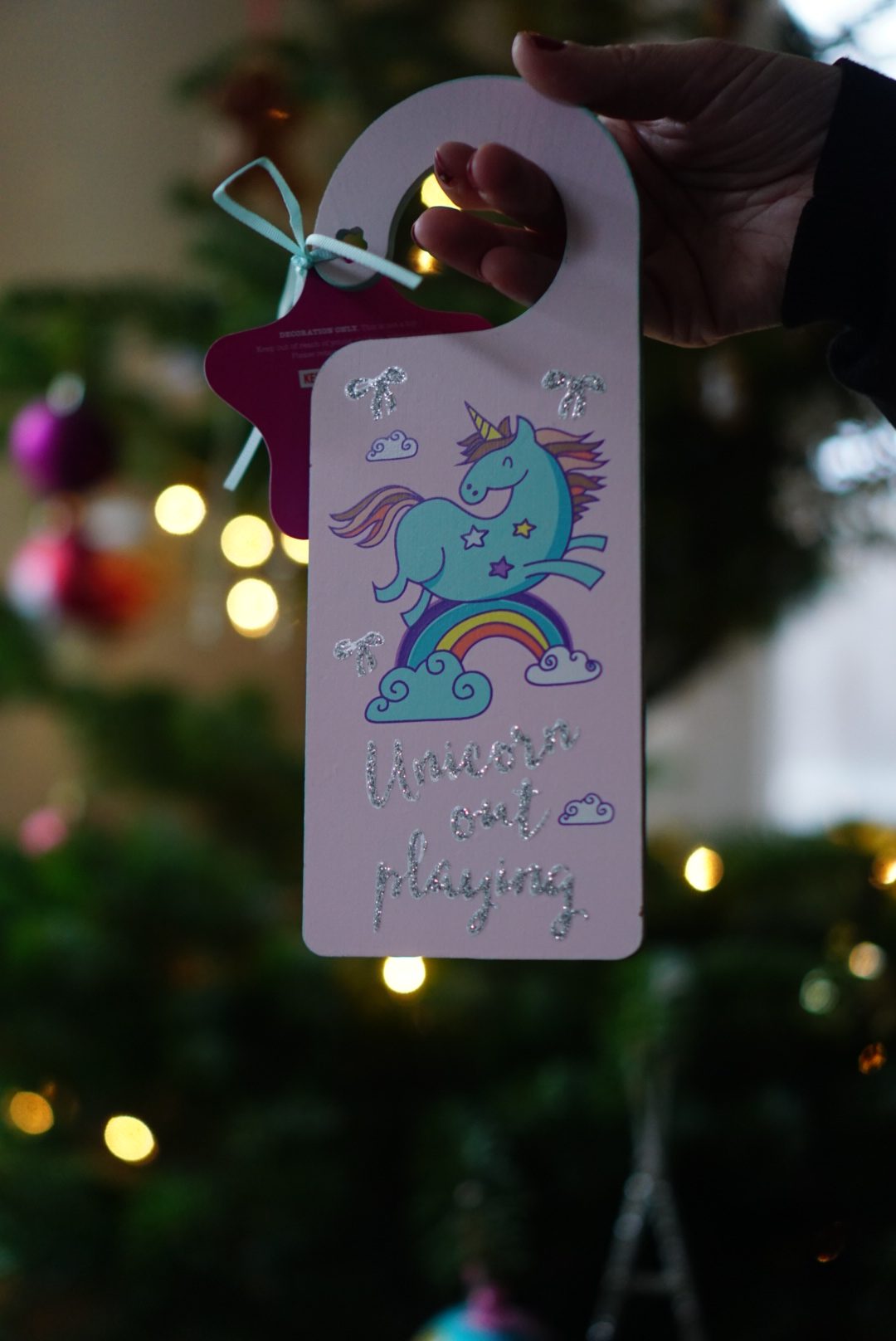 I always think Home Bargains is the perfect place to pick up some teacher gifts, a perfect way to say Merry Christmas and thank you for their hard work throughout the year. They have some lovely Prosecco and G&T lip balms in some really pretty packaging which would bring a smile to anyone's face. With bubble bath and some sparkly nail varnishes also available, you really are spoilt for choice.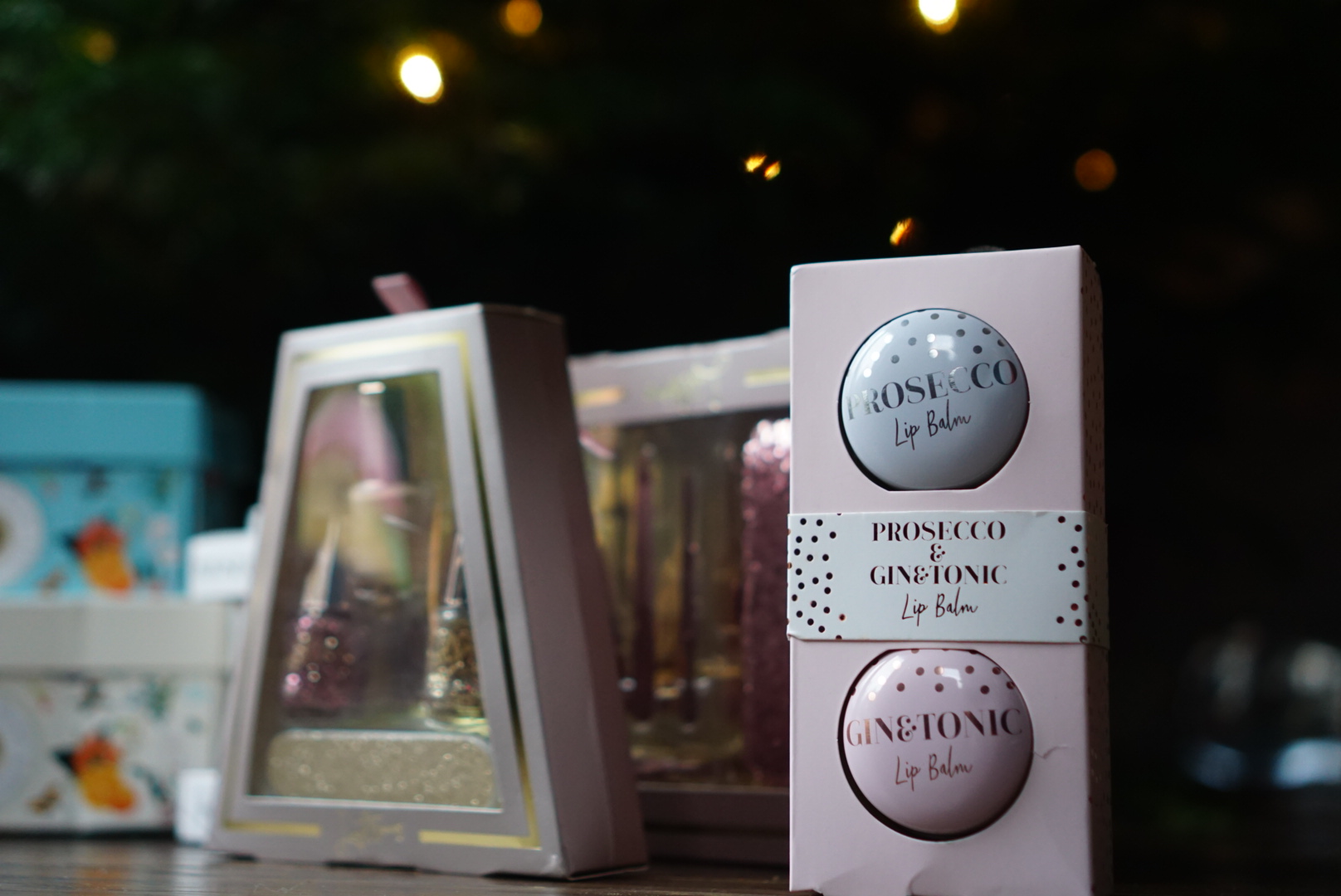 Of course, Christmas is such a busy time of year so make sure you remember to pick yourself up a little treat too. They have some lovely soft cosy socks, some different flavours of tea and shortbread and, of course, Home Bargains is my go to place for chocolates, perfect for those winter evenings.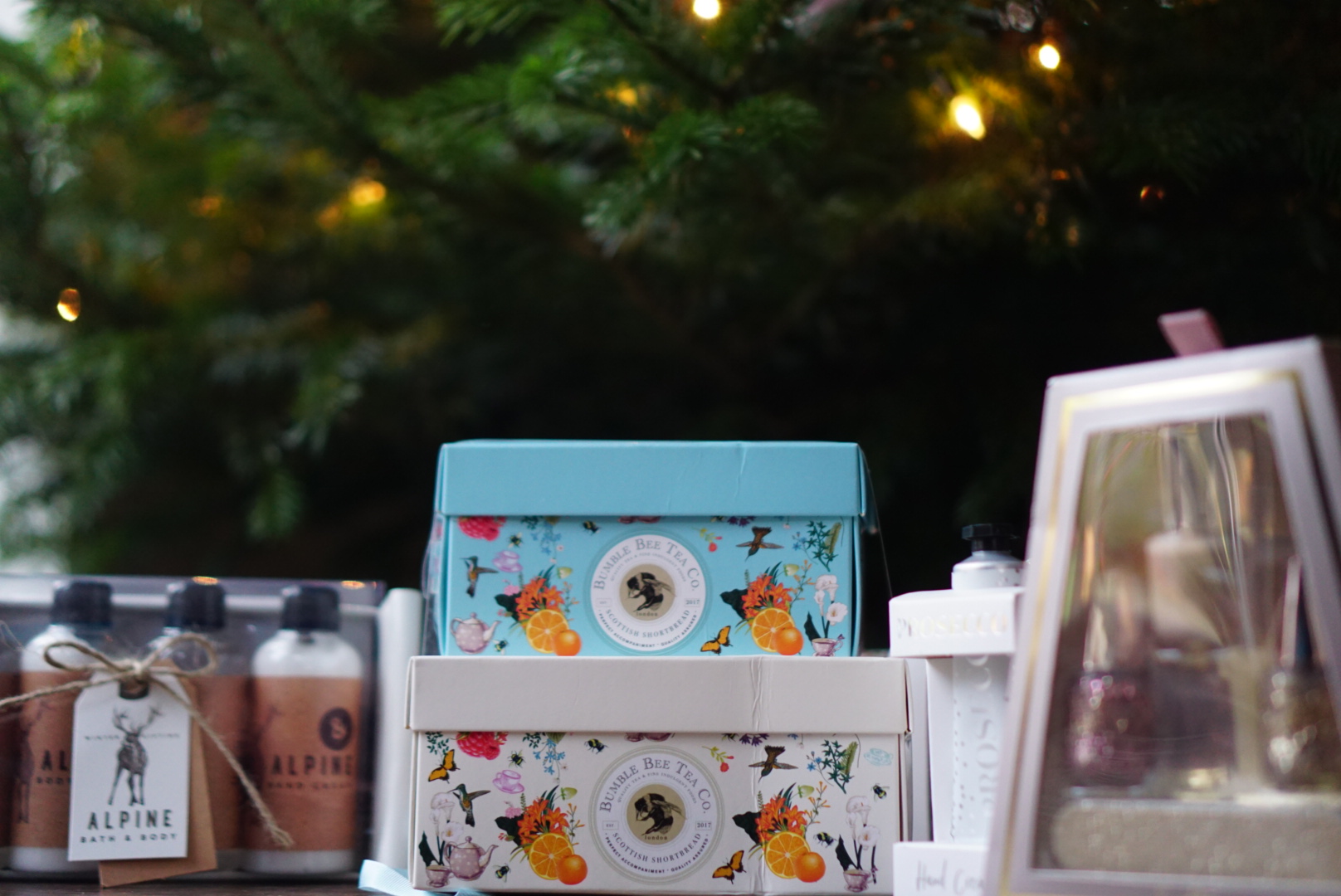 So thank you Home Bargains for giving me some gift inspiration at inspirational prices! I think another visit is due.
We were sent some items from Home Bargains in exchange for our thoughts.