When you are baby number three, well, you pretty much get used to hand me downs because everything is just so expensive and sometimes your parents just can't afford to buy everything new when they've already got most items.
So yes, Alfie was sitting in a pink bouncy chair for the first 12 months of his life and has also been pushed around in a 6 year old pram. Now he is approaching 18 months we were just about to start rooting in the garage for a lighter buggy to replace the pram when the lovely people at Kiddies Kingdom got in touch and offered us an item from their website.
Choosing which buggy was tough as there are so many available on the website. However, after reading through some reviews, Joie strollers seemed to have many recommendations from fellow parents. I therefore opted for the Joie Nitro LX  – Carribean and immediately fell in love with the colour when it arrived, it's just lovely. However, I should add that you can also buy the product in Cherry and Two Tone Black.
Kiddies Kingdom also offer free next day delivery so if you're a bit of a last minute girl like me, or even if your old pram breaks, this is perfect because, as we all know, a little one without wheels is a quite a big problem!
Once it had arrived we pretty much had to add the wheels and were good to go. The first thing I noticed was that it looked really nice. It's sleek and modern whilst being very light and easy to fold up and put in the car, which is perfect when doing the school run or a quick supermarket shop.
The stroller does recline all the way back so can be used right from newborn. Even though Aflie is now 16 months I still love this function because it really helps when trying to encourage him to have a little nap. It also has a good size shopping basket underneath which, as a Mummy of three, is much needed (it is now full of snacks, entertainment and sun hats!).
We took it on a day out to the promenade in Llandudno and it was great, no complaints at all. It was smooth, nippy and easy to navigate, even the girls wanted to push him.
I am now looking forward to getting rid of our old pram and switching to the Joie Nitro. It will especially come in handy for our holiday abroad this summer.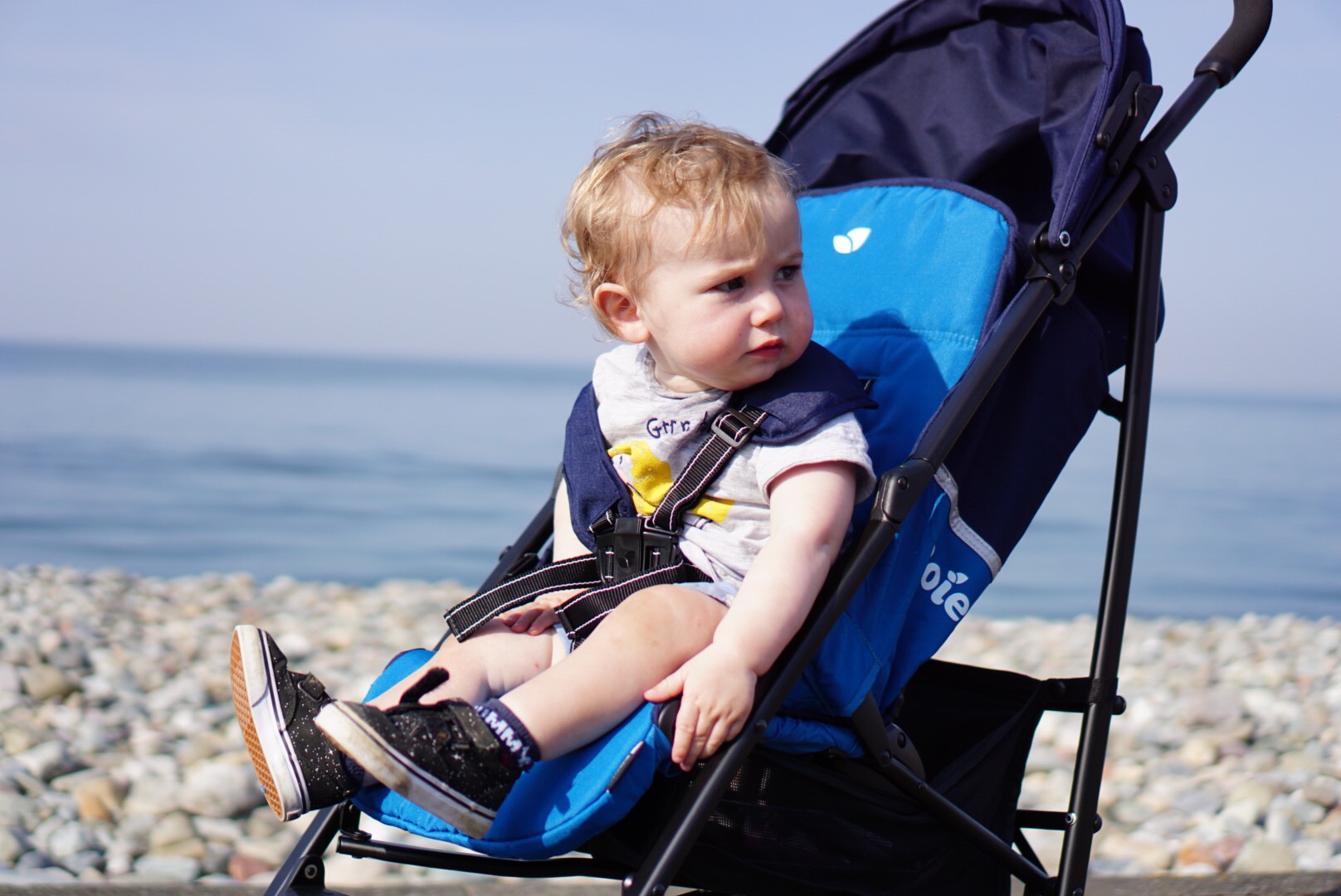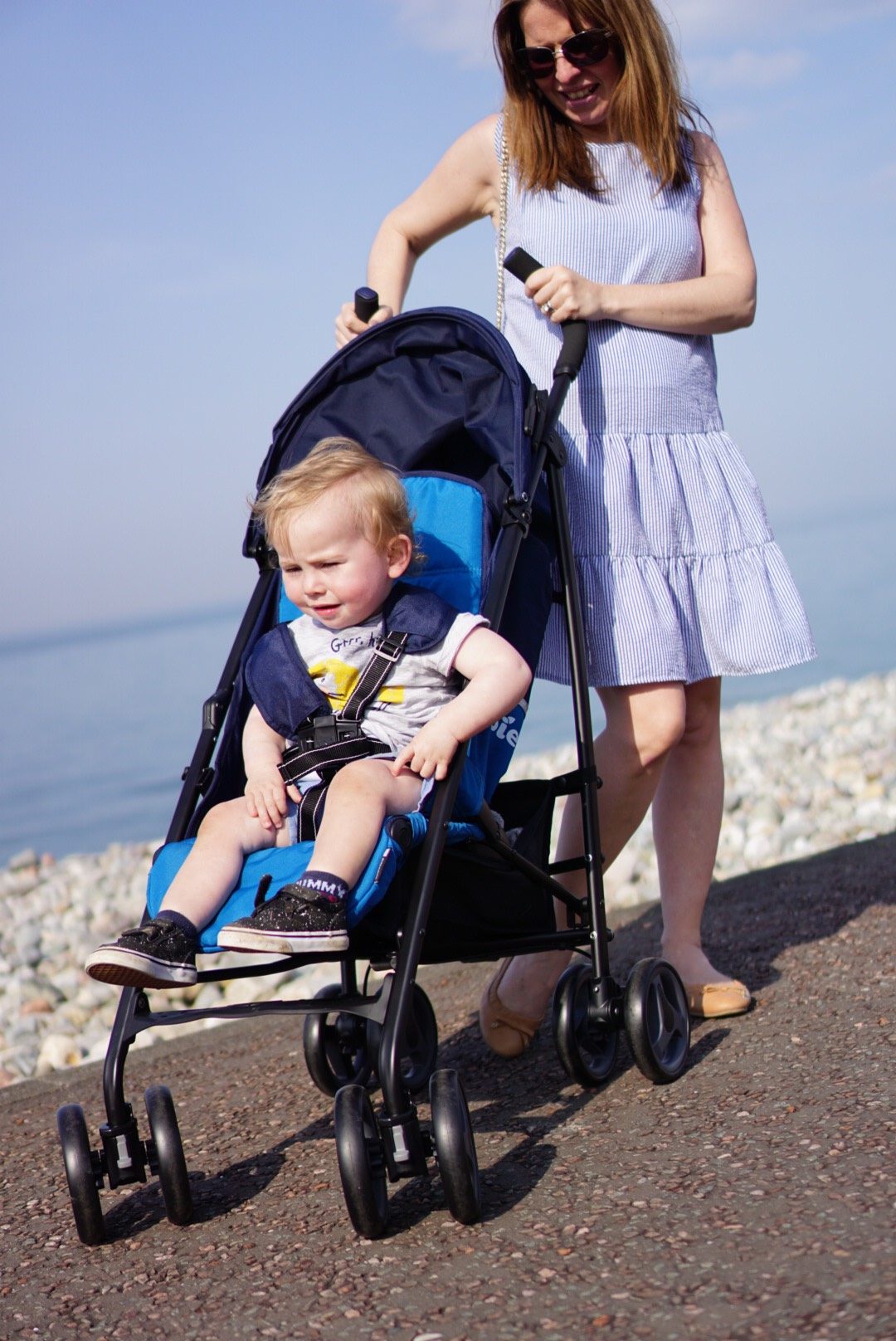 There are so many strollers and buggies for sale from Kiddies Kingdom,  with lots of branded products at great prices and discounts, some of which being so tempting that I might actually treat Alfie to a few more new bits of his own!!
We were sent this product in exchange for an honest review. All words and opinions are my own – we absolutely love this stroller and the service provided by Kiddies Kingdom.