Chicken Pox….they always come when you are least expecting them. I remember discovering some spots on Meme on the morning of her preschool nativity, my husband was on a business trip and I was left to look after a one year old Harri and a very upset spotty Meme.
There are so many products out there claiming to help relieve chicken pox that I always turn to friends and other mothers for advice. There was only one product that they all spoke about which was Care ViraSoothe. I remember very vividly slathering it all over Meme praying it would help relieve her itching and make her a little bit happier, and it honestly did. Of course, I did catch her having a little itch now and again but generally it settled her and she was less irritated.
So, after finding the dreaded spots on Alife a couple of weeks ago, I knew exactly how to treat it. Luckily I was sent some Care ViraSoothe to help us through it. At just 15 months I was dreading this experience with Alfie as, unlike Meme, he was much younger and obviously couldn't understand that he shouldn't be scratching. I was particularly worried that he would scratch so much which would then result in scarring.
I therefore used Care ViraSoothe again (it can be used from 6 months) and apart from the fact that he was a little grumpy at times, we had no issues with scratching at all. Obviously there is a possibility that he just wasn't affected as much by the chicken pox as Meme was but I'm in no doubt that the Care ViraSoothe definitely helped.
Care ViraSoothe is a gel that is clinically proven to cool and soothe the affected areas reducing the urge and thus reducing any potential scarring. I should note that, thankfully, none of my children have been left with any scarring from their chicken pox. I also should add that Harri also suffered with the chicken pox when she was three but with using Care ViraSoothe the process was relatively drama free and I can't even remember it!! Which always a good sign!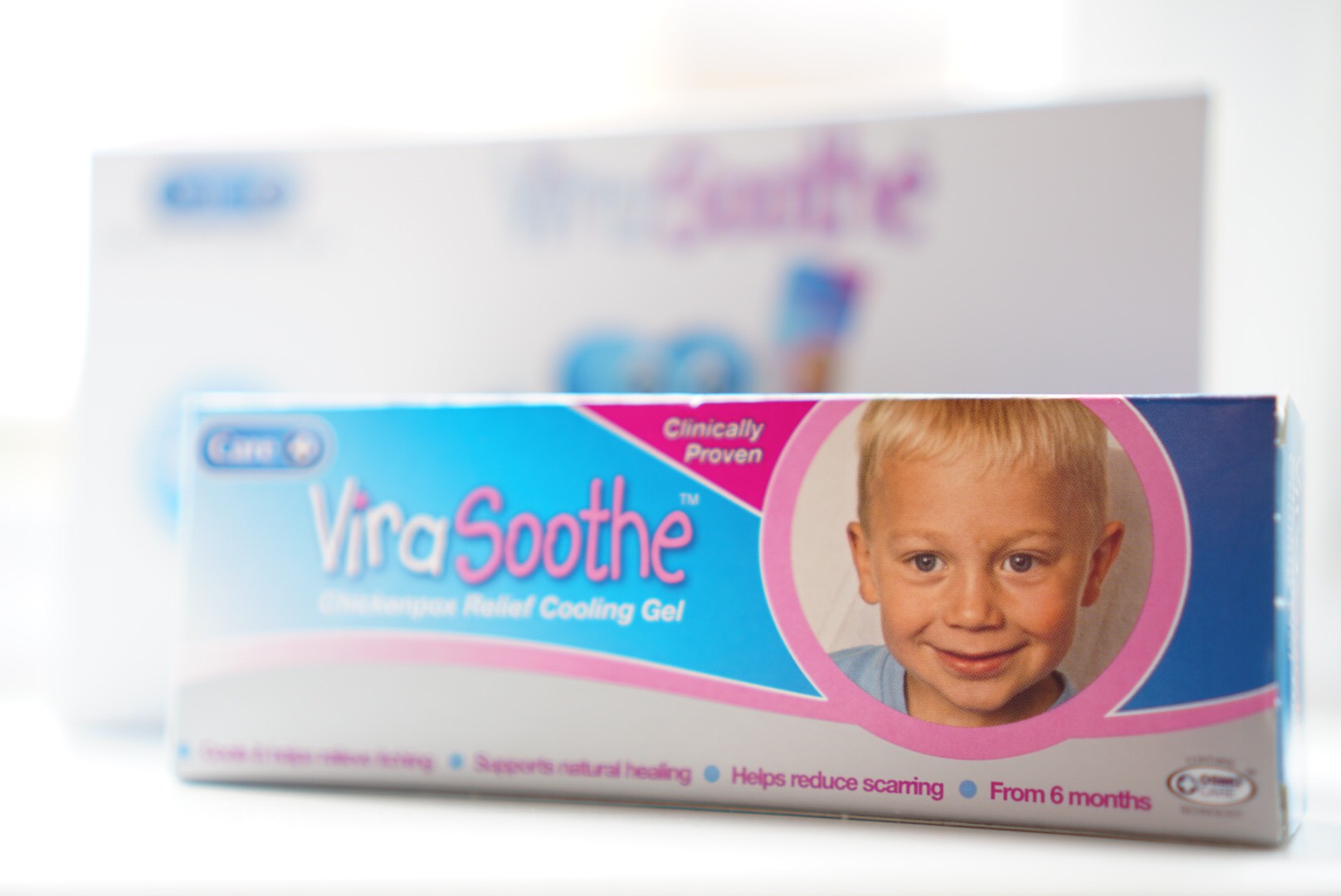 I was sent this product to help relieve Alfie's chickenpox however we discovered ViraSoothe and loved it a long time ago! All opinions are my own.