We love a family game in our house. Week days are so busy with work, school and other commitments that we try to spend as much time together at the weekend. Now the nights are drawing in and the weather is getting colder there is nothing we love doing more after tea than settling down for a family film or a family game.
When we got the opportunity to work with Cosy Angel and review their Super Tooth Board Game I knew the girls would be delighted. I was pretty impressed as soon as I received the game as there are so many educational factors to it. My only worry was, although it stated suitable ages 3 – 7, my eldest Meme, who is 7, might find it a little young.
The games consists of:
4 mouth boards
4 food lists
32 food cards
1 instruction leaflet
We all sat around the table ready to play (up to 4 players). We each had a mouth board and a food list. All 32 of the food cards were placed in the middle of the table face down. Meme actually read out the instructions and set out the game for us, which I loved.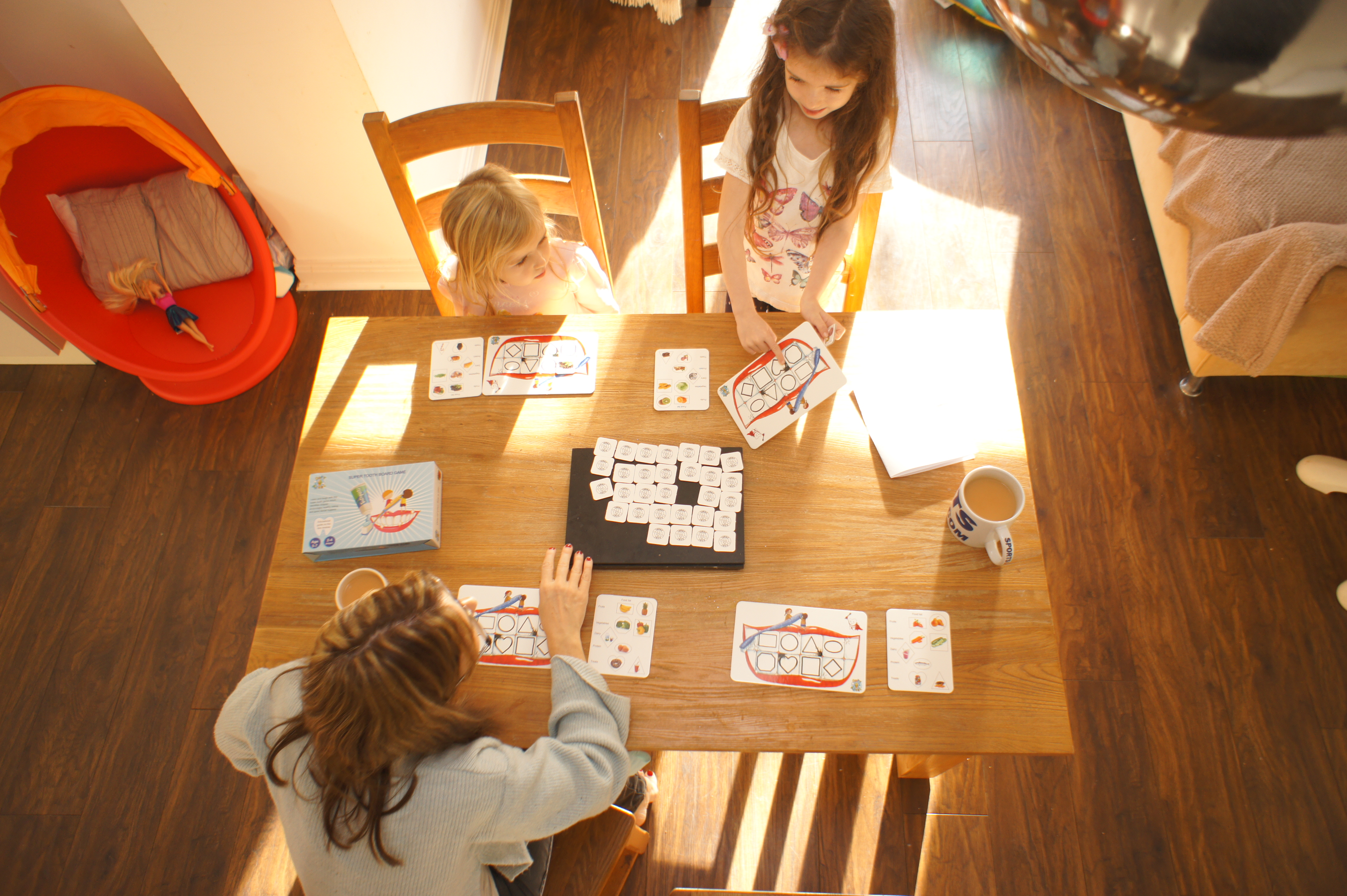 The aim of the game is to take turns to choose one of the food cards to see if it matches the food on your individual food list. If it does you place it on the correct shape on your mouth board. If isn't on your list then it goes back into the middle. The person who's food board is completed first is the winner!!
We had lots of fun with this game, Harri can get bored quite fast but she didn't in this case. Her attention was fully held. It was a great game for the girls to fully understand what foods are good and not so good for you. The foods that are not great for your teeth actually had a black crack across the tooth on the mouth boards and I thought this was great for the girls to get an understanding of the effects sugary foods can have.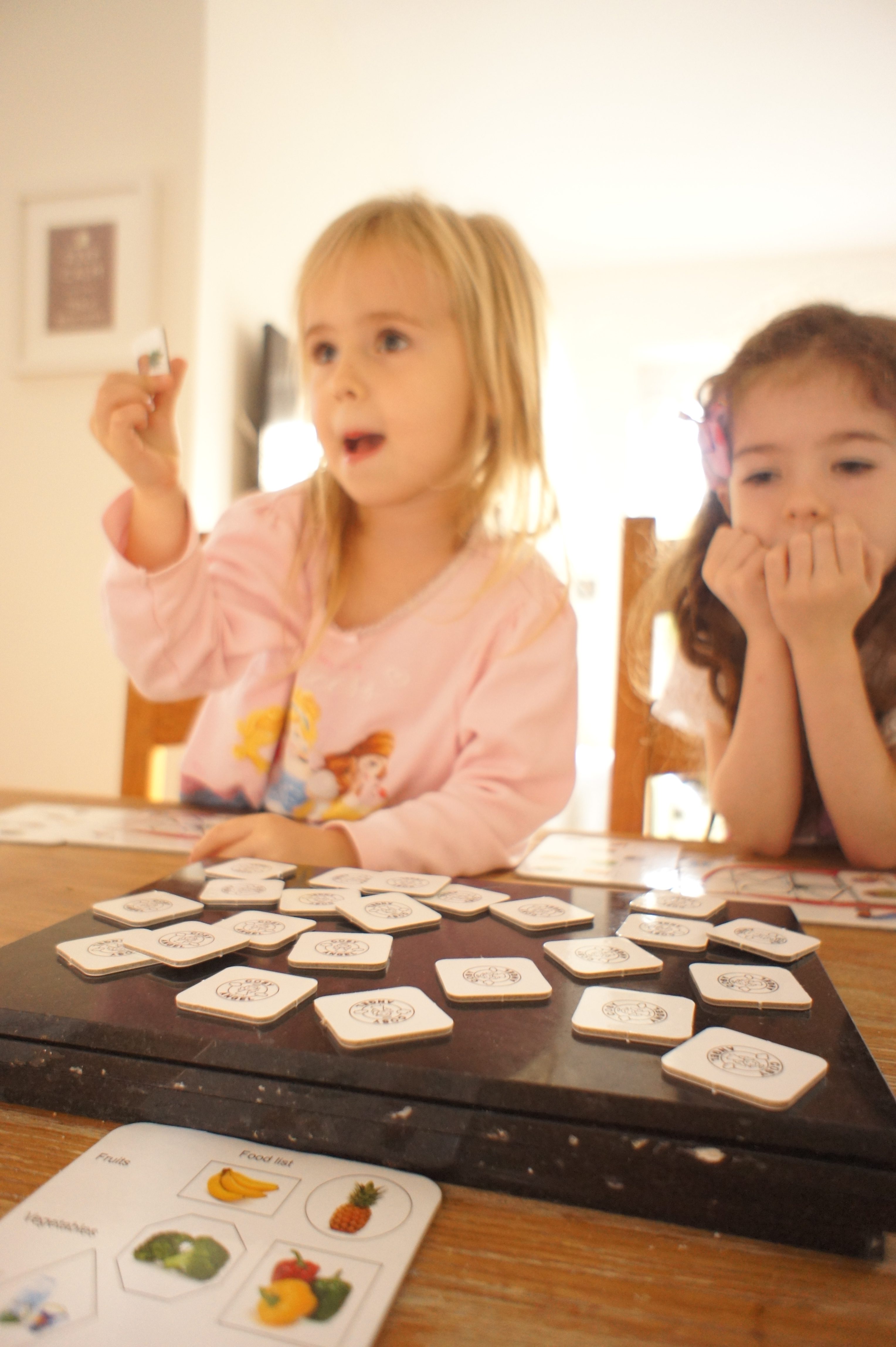 There were so many educational benefits to this game it encouraged Harri to identify the shapes – this is something she is currently learning in school so I am always eager for her to practise this in everyday life. It was great for developing memory skills and it also highlighted the importance of good dental hygiene – brushing their teeth is something that we struggle with in our house.
At the end of the game we had a little play with the food cards, discussing what foods we like and what foods we eat and it was interesting to see that Meme does not like many of the healthier options. This was a little bit of an eye opener so I am definitely going to start trying some new healthier recipes and even use these food cards to encourage her to try a new food each week.
I am a huge advocate of learning through play and this board game did exactly that! Definitely one for the Christmas list.
For one lucky reader you have the chance to win the Super tooth board game and lots of other Cosy Angel Goodies including Clear Corner Protectors, which are essential when little ones are on the move, a Kids Premium Baby Bath Toy Organiser, Safety Anti Tip Furniture Straps,  a waterproof silicon bib and some black buggy pram hooks.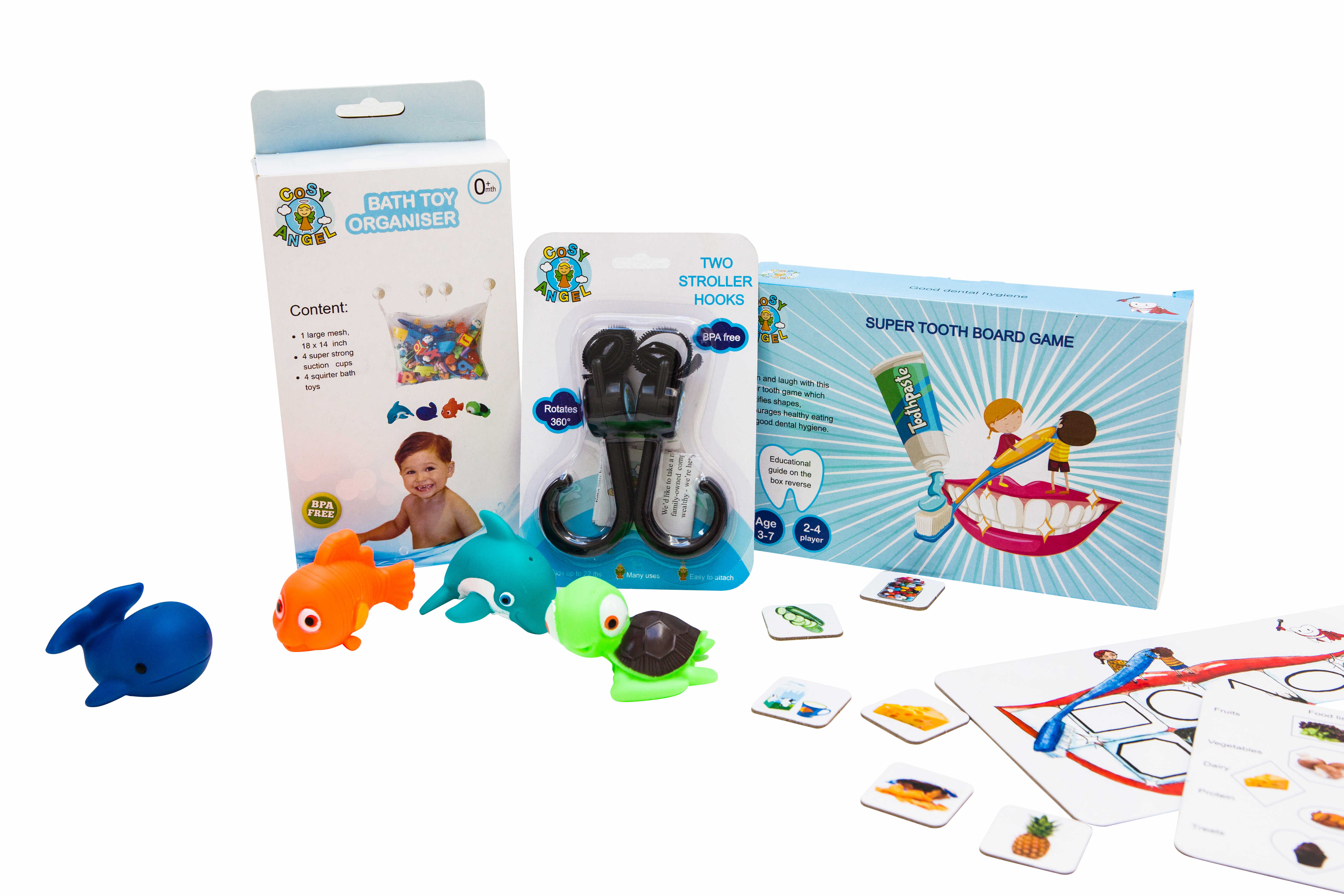 To be in with a chance to win this amazing bundle all you have to do is complete one (or more) of the entries below.
a Rafflecopter giveaway

You can also access a giveaway directly on the Cosy Angel site – good luck!!!
We were sent this game to review and compensated for our time. 
#blog_giveaways