My eldest daughter Meme is growing up fast, she no longer likes princesses, pink is no longer her favourite colour and you don't want to see her face when I try to put a dress on her. However, for now, she still believes in the magic of fairies. So when I got the opportunity to review some of The Irish Fairy Door Company products I jumped at the chance. I want to cherish and hold on to the magic of make believe for as long as I can. I know these products help create this imaginary world where anything can happen.
The first thing we tried was the Magic Dust Mixing Set. This set included lab glasses, a tiny mixing bowl, a recipe book, spoon, funnel and empty bottles to hold your magic dust. My girls were delighted to find it at our front door one morning and got to work making some magic potions in the hope that a fairy would come to visit.
This was just amazing, it had my lovely girls' imaginations flowing all morning. After studying the recipe book we began. First off was some brave potion for Harri starting school and, of course, some friendship potion. They had such good fun measuring out the fairy dust, mixing it together and using the funnel to put it into little jars. I knew my girls would love this product but I didn't realise quite how much, especially Meme. She spent hours playing with it and I can't recommend it enough.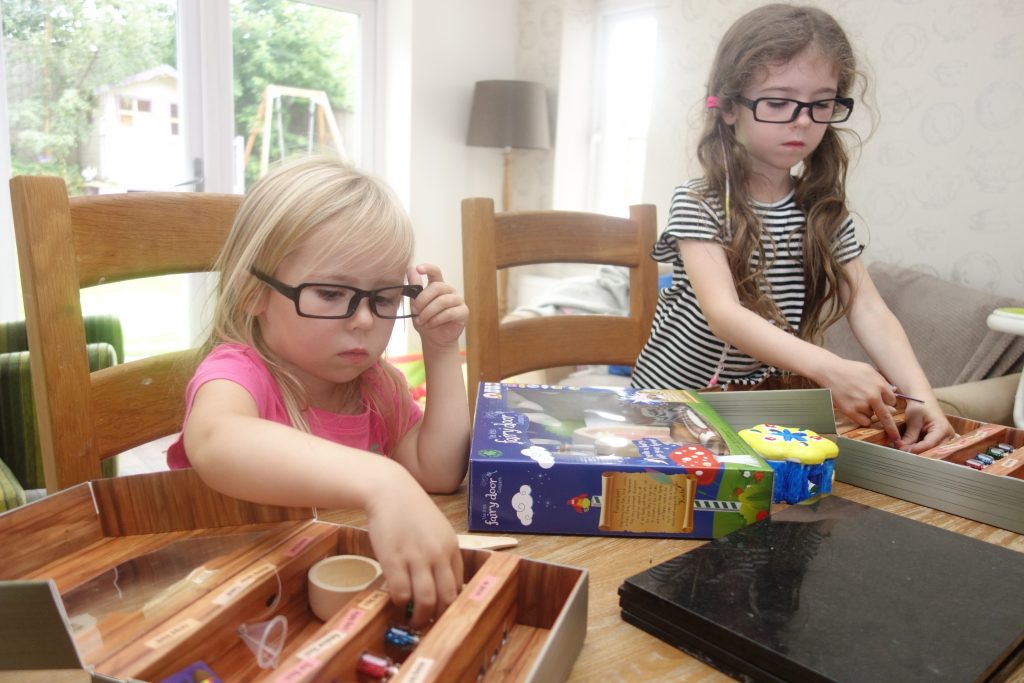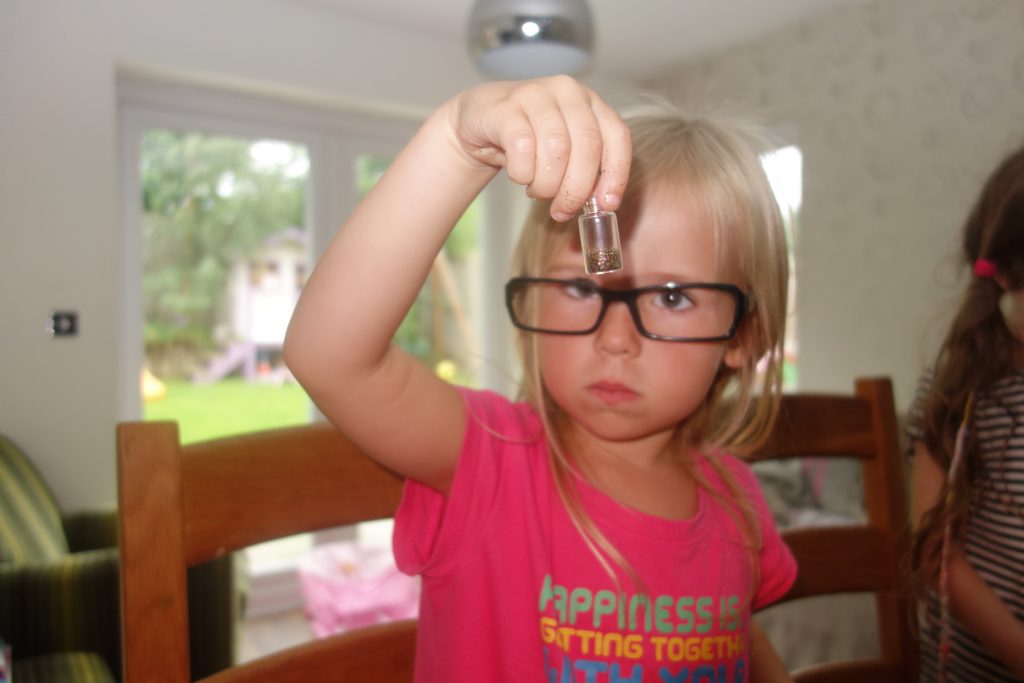 We also were sent the Irish Fairy Door Arched in Pink and Blue.The Irish fairy door comes with a magic key in a bottle, three stepping stones, the Family / Fairy Lease Agreement, a notepad for your fairy and the Fairy Welcome Guide. The idea is that you put the fairy door somewhere and leave the key and the lease agreement and hopefully the next day the lease will be signed and the key will be gone. This means that the Fairy has moved in.
We actually made a special fairy dust with our mixing set in hope a fairy would come and visit, so once the girls found the fairy door they were delighted that their mixture had worked. The doors now have pride of place in our garden and the girls often visit them to see if they can catch a glimpse of their fairy.
We had great fun with these products, they brought a little bit of magic to our home and it was really lovely watching my girls get creative and watch their imaginations grow.
We were sent these products in exchange for a honest review.